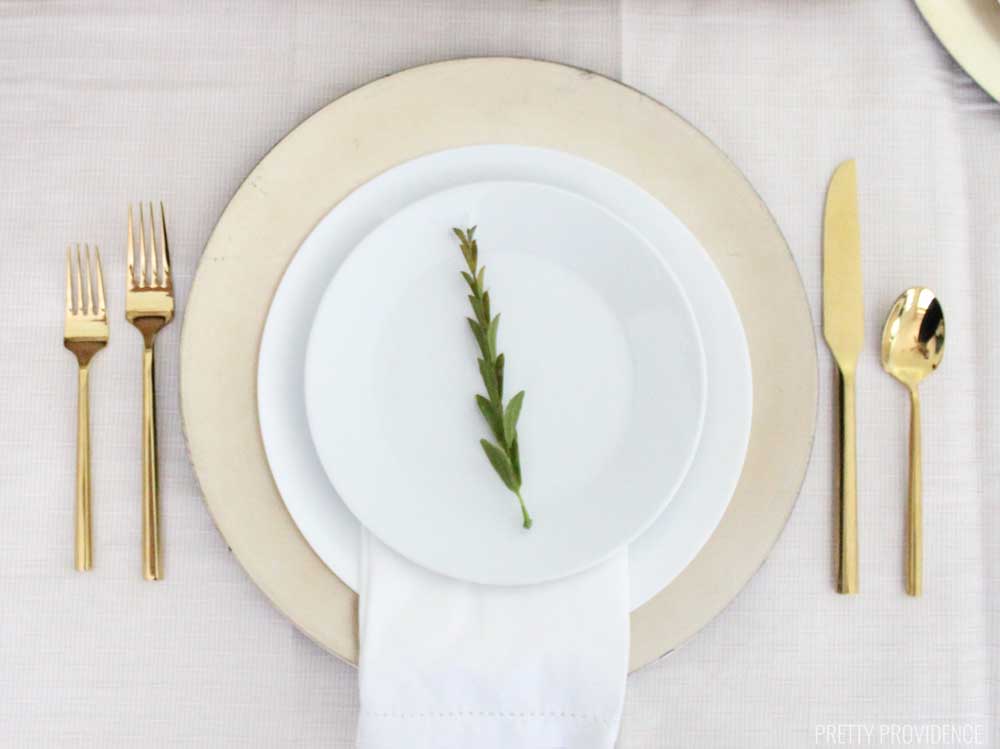 I LOVE entertaining. I don't know for sure why, I just always have. I used to pore over party blogs and spend tons of time making crafty table decorations and place settings for whatever occasion was next. Now, ain't nobody got time for that. I have a family, work, and a house to deal with. I have found that while I still love to make every occasion more beautiful, I need to streamline. All GOLD everything. At least as far as the place setting goes!
I recently made this beautiful floral arrangement for my fall table and I totally planned it around my go-to gold place setting.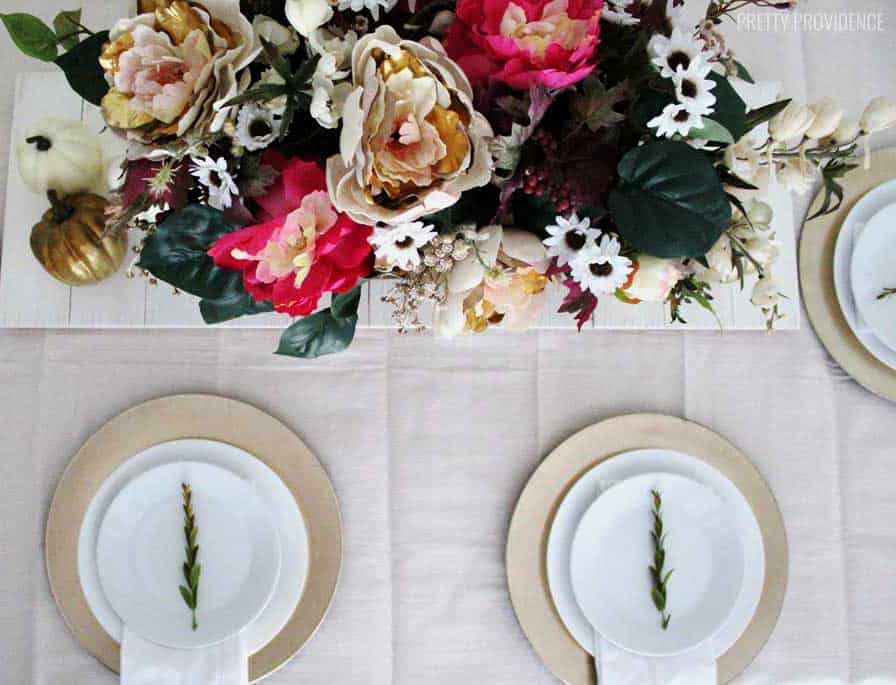 It just works! I like the simplicity of a sprig of greenery and putting the napkins under the salad plate. I have yet to master napkin folding. Every time I try it just looks like a mess! Yay for simple rectangle napkins!
Of course, shown here there are pumpkins on the table but this can go with ANY season and any occasion. Easter, Christmas, Mother's Day brunch… Anything.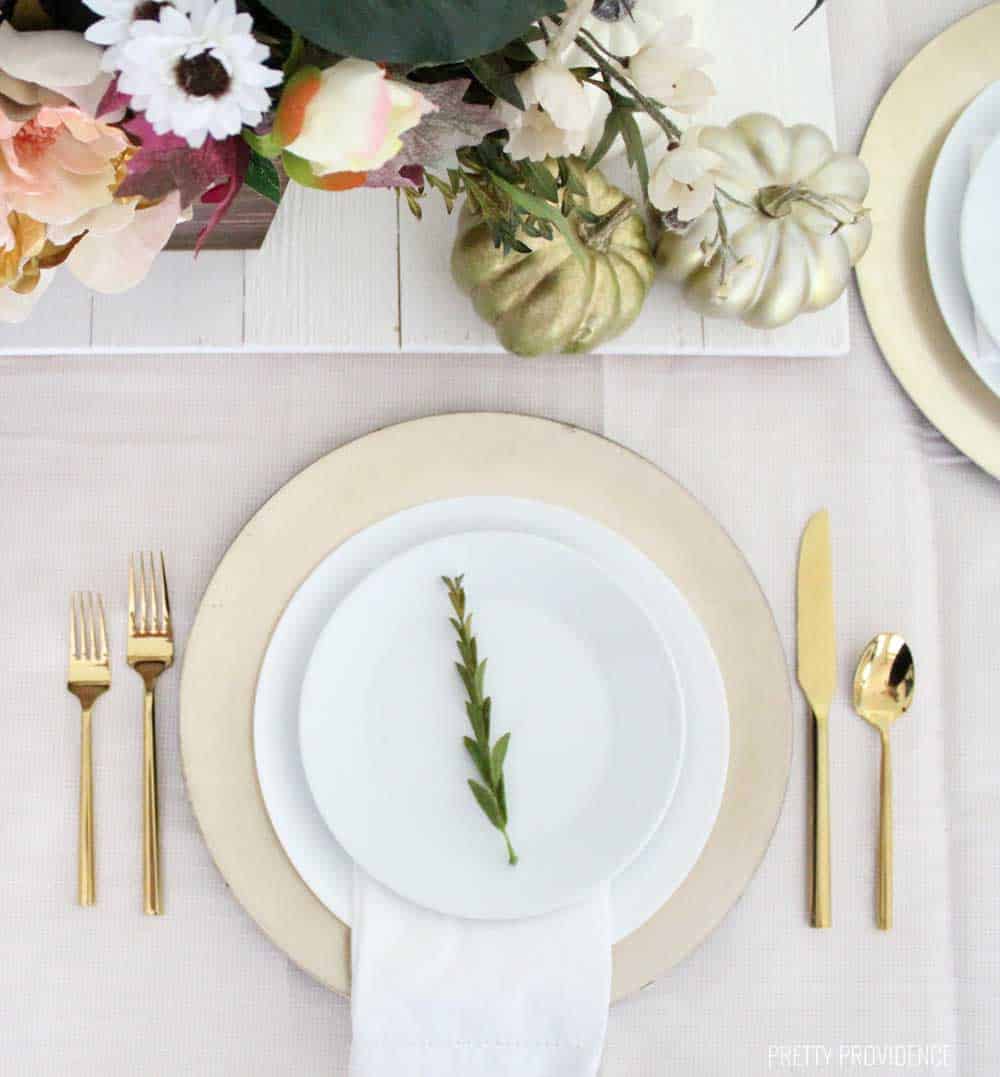 My flatware are from Target, but you can even find really good looking gold disposable utensils. So much better than black or white or clear. They are beautiful, and you don't have to wash them! They are especially perfect if you're having a lot of people over and eating multiple courses. I just don't own enough regular utensils for stuff like that!

Do you plan to do a gold place setting for the holidays? I highly recommend this. I just don't know if there is a classier combo!