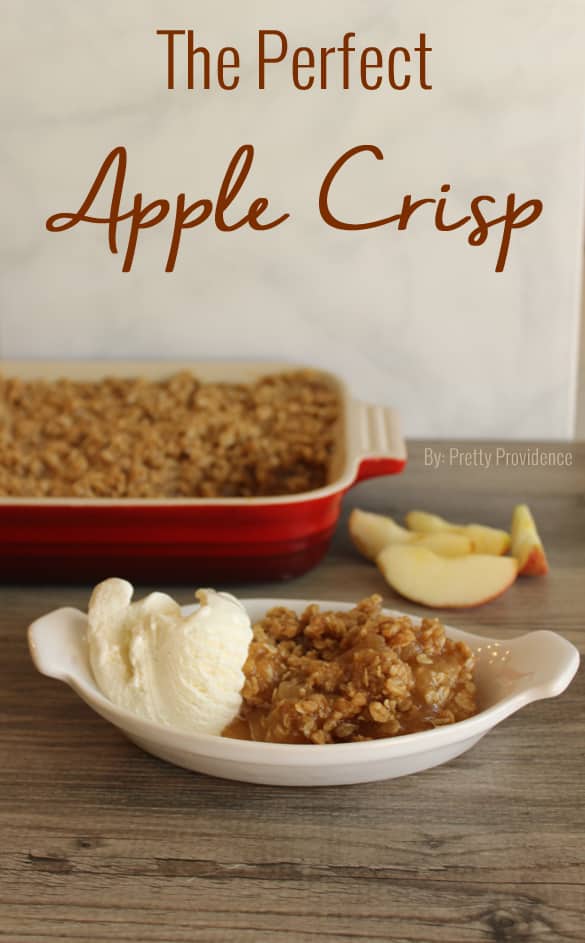 Chocolate may be my first love, but sometimes there is nothing better than an amazing apple crisp. To me there is one main factor that contributes to the affectionate title "perfect" mentioned above, and that is the crisp/apple ratio. I mean, the "crisp" is a pretty critical component, am I right? This crisp is the bomb. Oh, and to those who are wondering, we eat ours with Tillamook vanilla bean ice cream. Mmmm.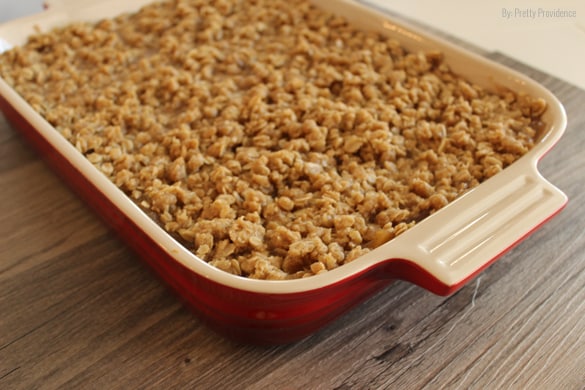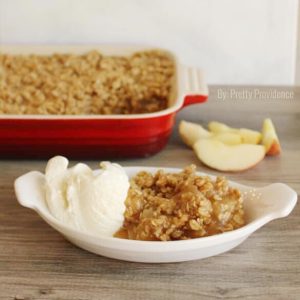 The Perfect Apple Crisp
Ingredients
For the Apple Mixture
2

jars apple pie filling or

10

cups

sliced apples

1/2

cup

water

3/4

cups

applesauce

1

tsp

cinnamon

1

tablespoon

flour
For the Crisp
1

cup

rolled oats

1

cup

packed brown sugar

1/2

cup

all purpose flour

1/2

tsp

. ground cinnamon

or nutmeg

1/2

cup

butter

1/2

cup

chopped pecans

optional

vanilla bean ice cream

optional
Instructions
Preheat oven to 375 degrees.

In a large bowl combine apples, water, applesauce cinnamon and flour and mix to combine.

Spread mixture across the bottom of a 9x13 pan.

To prepare crisp, combine oats, brown sugar, flour, cinnamon and nuts in a medium bowl.

Melt butter and add into mixture, stirring until everything is combined. '

Bake for 45 minutes or until apples are tender.

Enjoy your warm and delicious crisp with some vanilla ice cream!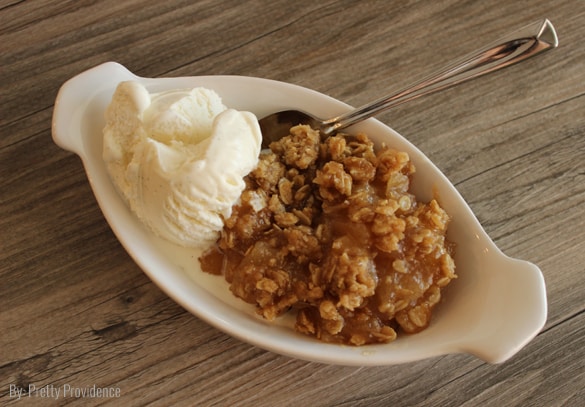 Not too much to it right?? I always make this recipe when we have company over, because it makes a ton, and we definitely shouldn't be left alone with the whole pan unsupervised! So, this last time we invited over my cute grandparents to share it with us. We are so lucky to live so close to them, and we always have so much fun hanging out with them. Here's a pic for your enjoyment :).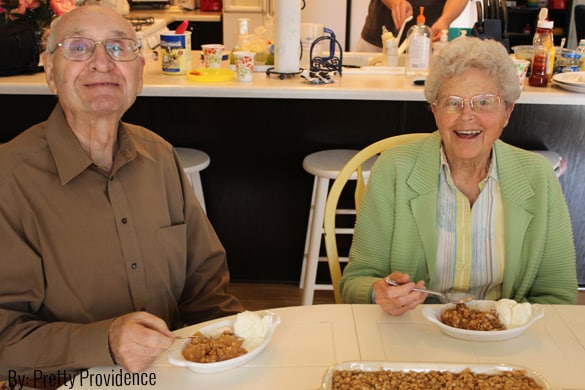 Aren't they the cutest things? Speaking of cute grandparents, the cute white dishes pictured above are from Bryce's Grandma, aren't they so sweet? They are my new favorites for sure!
Anyway, hope you all have a lovely day and enjoy your yummy crisps!
xoxo,

P.S. If you liked this post you will also love 12 light and springy lemon desserts or classic apple cake!