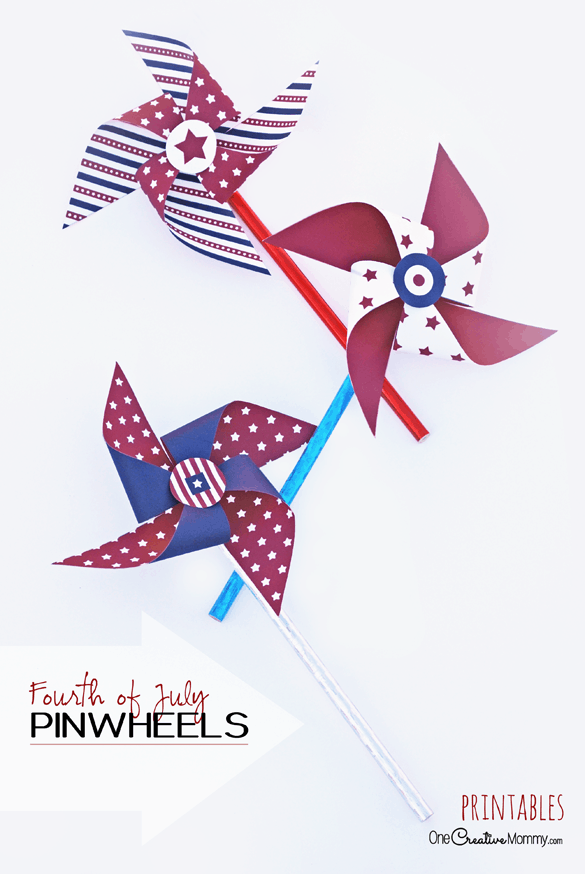 Hi, everyone. It's Heidi, from One Creative Mommy. I'm so excited to share these printable pinwheels for the Fourth of July! Do you have any idea how easy it is to make a pinwheel? Seriously. I don't know why I've bought them for my kids so many times. They're super quick and easy.
If you like this post you will probably also like our Fourth of July bingo!
I'll provide the fancy paper (in the form of mix-and-match-printables), and I bet you already have everything else you'll need.
You need cardstock, access to a color printer, thumbtacks or pins, unused pencils and a strong glue (I used glue dots). Just a hint to save you some frustration and travel time. Skip Target, Walmart, and the Dollar Store when looking for red, white and blue pencils. Head straight to an office supply store. I got mine at Staples for less than a dollar.
Click the download button or link below to go to my download page. There, you'll find large and small pinwheel patterns and directions for printing.

How to make a pinwheel:
RELATED: Fast and Frugal Patriotic Wreath, Tin Can Stilts Classic Toy Tutorial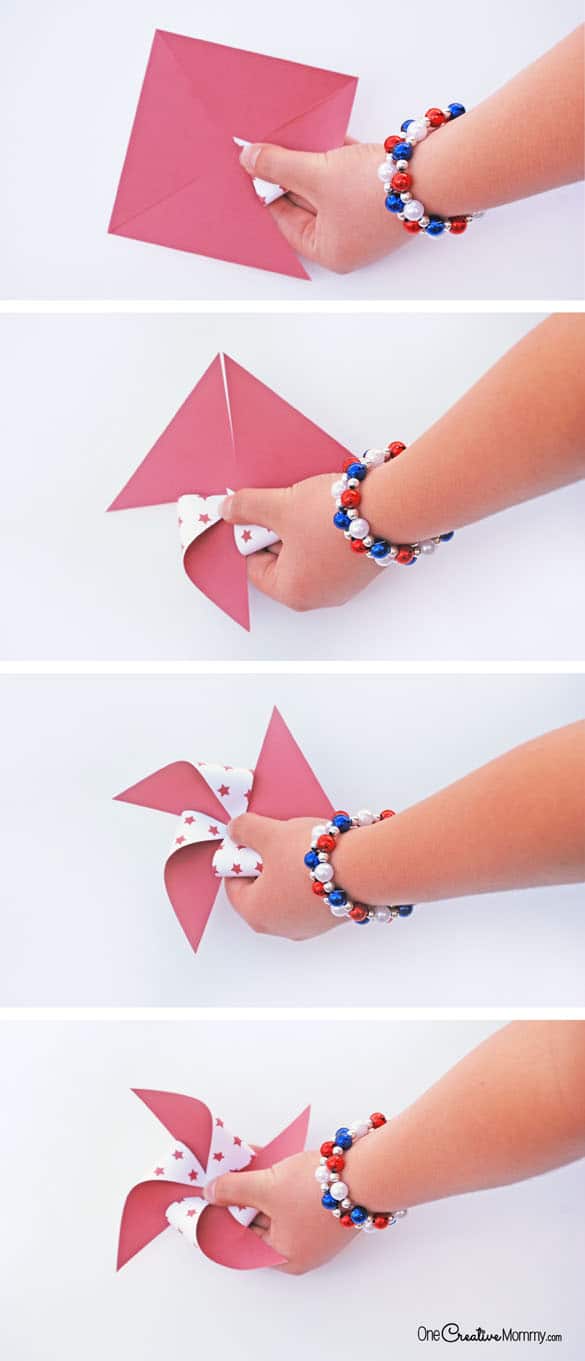 Once you've printed your papers and cut out the squares, cut along the black interior lines to form triangles. (Note that the lines do not go all the way to the center of the pinwheel. You are only cutting part way.)
Bend every other corner into the center of the pinwheel (overlap the center x slightly).
Release the corners. Using a thumbtack, poke a hole in the center of the pinwheel (through the x) and in every corner that you folded. I found it easiest to poke through the paper and into a pin cushion.

Insert a pin into all four corner holes and then into the center hole. Push the pin into the side of a pencil eraser. (You can use the thumbtack instead of a pin. The thumbtack creates a larger hole than the pin, so if you use the pin, the wheel will spin more easily since it's smaller than hole you created.)
Choose a center circle from my patterns to glue over the pin, or use the pinwheel as is. Have fun!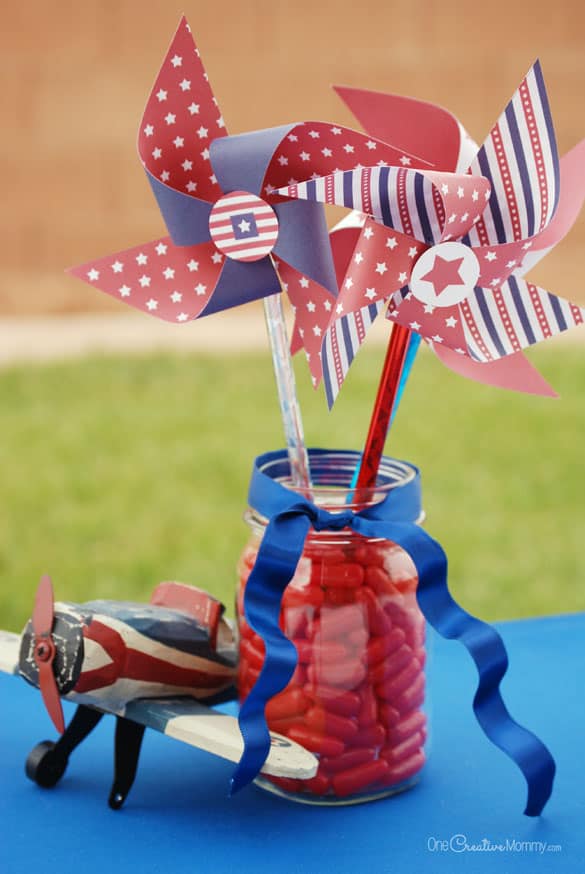 I used the small pinwheels to make a patriotic mantel decoration, and I used a combination of the small and large pinwheels to make a fast and frugal Fourth of July wreath for my front door. What will you do with your pinwheels?
Thanks for reading. I hope you'll visit me at One Creative Mommy! You'll find all my printables here. Have a great week.