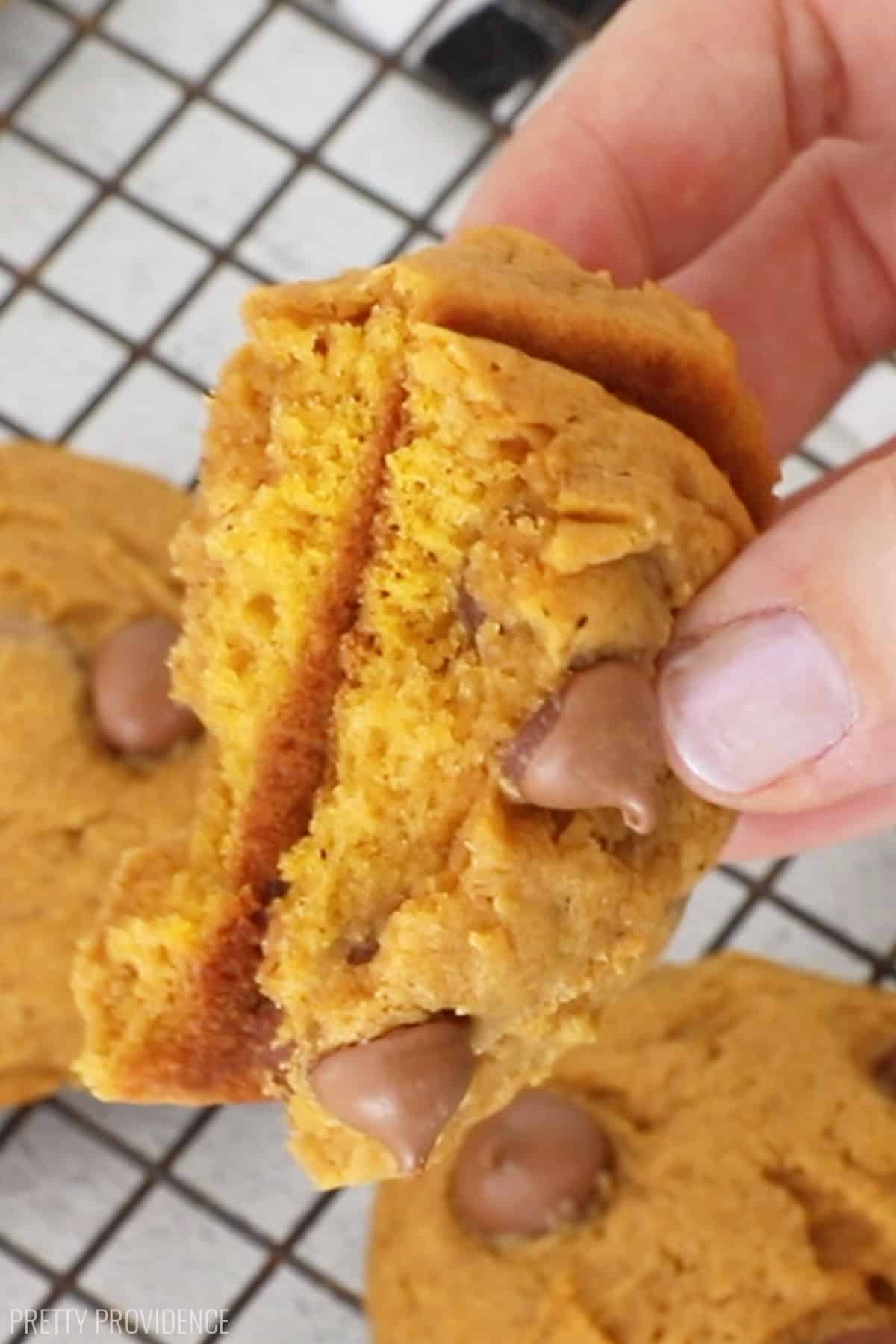 It isn't fall until you've baked with pumpkin am I right?!?! I love all things pumpkin, but pumpkin chocolate chip cookies are my personal fave! I love both the thick, fluffy pumpkin chocolate chippers as well as the more classic chocolate chip cookie variety- and I have a favorite recipe for each! Today though, I'm gonna share the latter with you! I hope you enjoy these classic pumpkin chocolate chip cookies as much as we do! 

Easy Pumpkin Cookies

Ingredients
1 cup butter
1 cup white sugar
1 cup light brown sugar
2 eggs
1 tsp vanilla
1 cup pumpkin puree
3 cups flour
2 tsp baking soda
1/2 tsp salt
1 tsp cinnamon
1/4 tsp ginger
1/4 tsp nutmeg
1/4 tsp cloves
2 cups milk chocolate chips
Instructions
Heat the oven to 350 degrees.

Soften butter in microwave and dump in a large bowl.

Add both sugars and beat until light and fluffy.

Add eggs one at a time, beating after each addition.

Add vanilla and pumpkin and mix until combined.

In a separate bowl, whisk together try ingredients, and then slowly add into the pumpkin mixture a little at a time.

Stir in chocolate chips and scoop the cookie dough by rounded tablespoons onto a greased cookie sheet and bake for 10-15 minutes, or until edges are just beginning to brown.

Enjoy!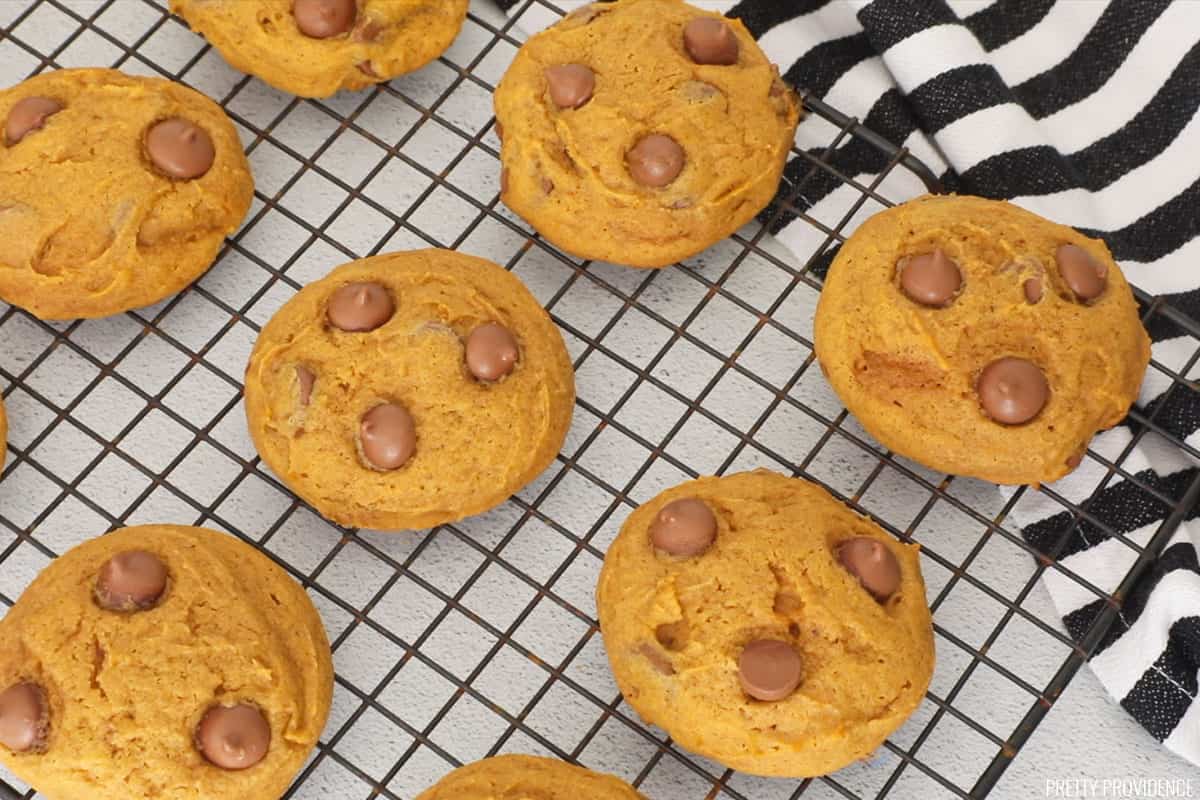 These get gobbled up so fast around here that I like to double the batch sometimes so the milk doesn't get too lonely ;).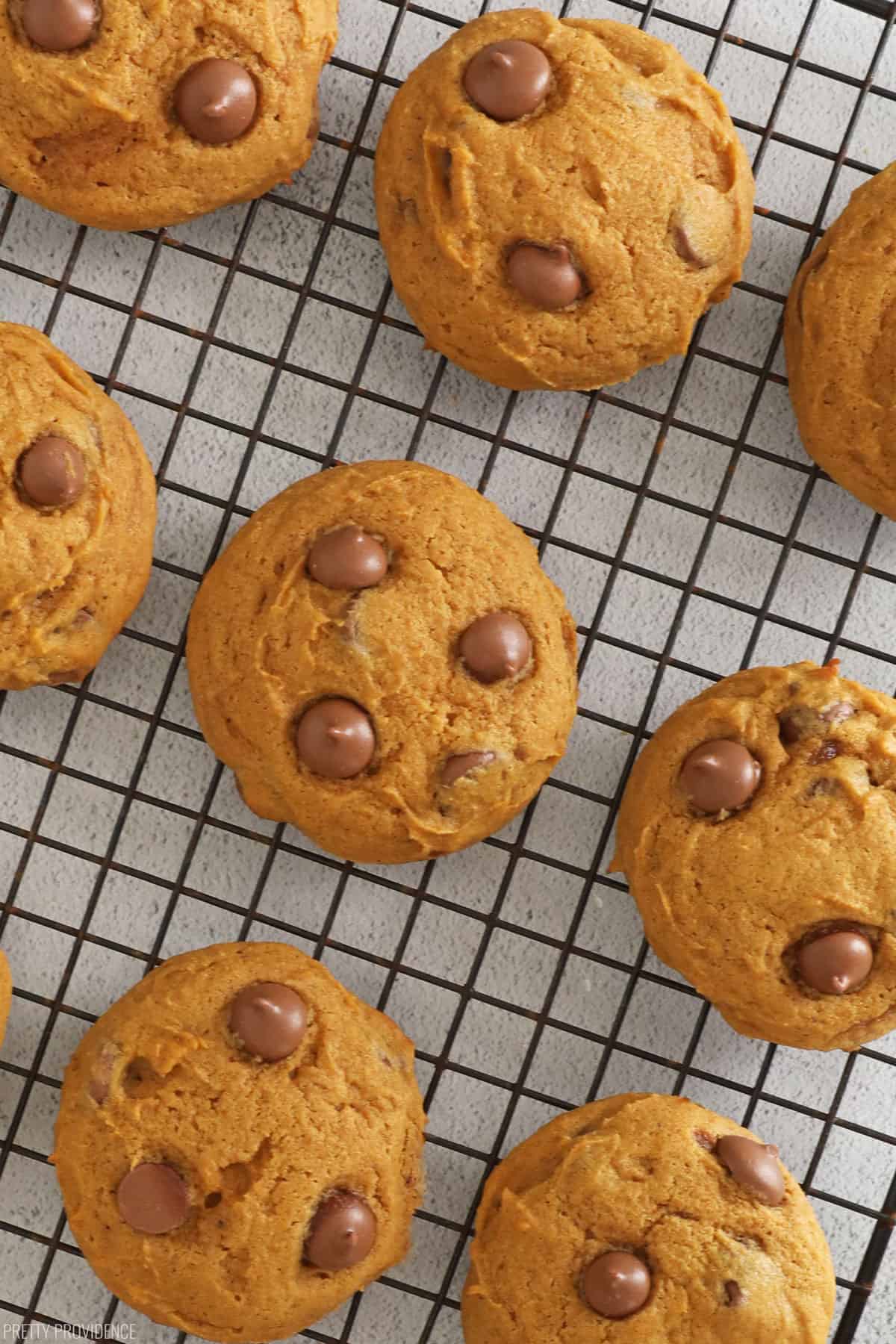 If you do manage to save any cookies, you can totally give them away to your friends and neighbors with these cute free printable fall gift tags from this post!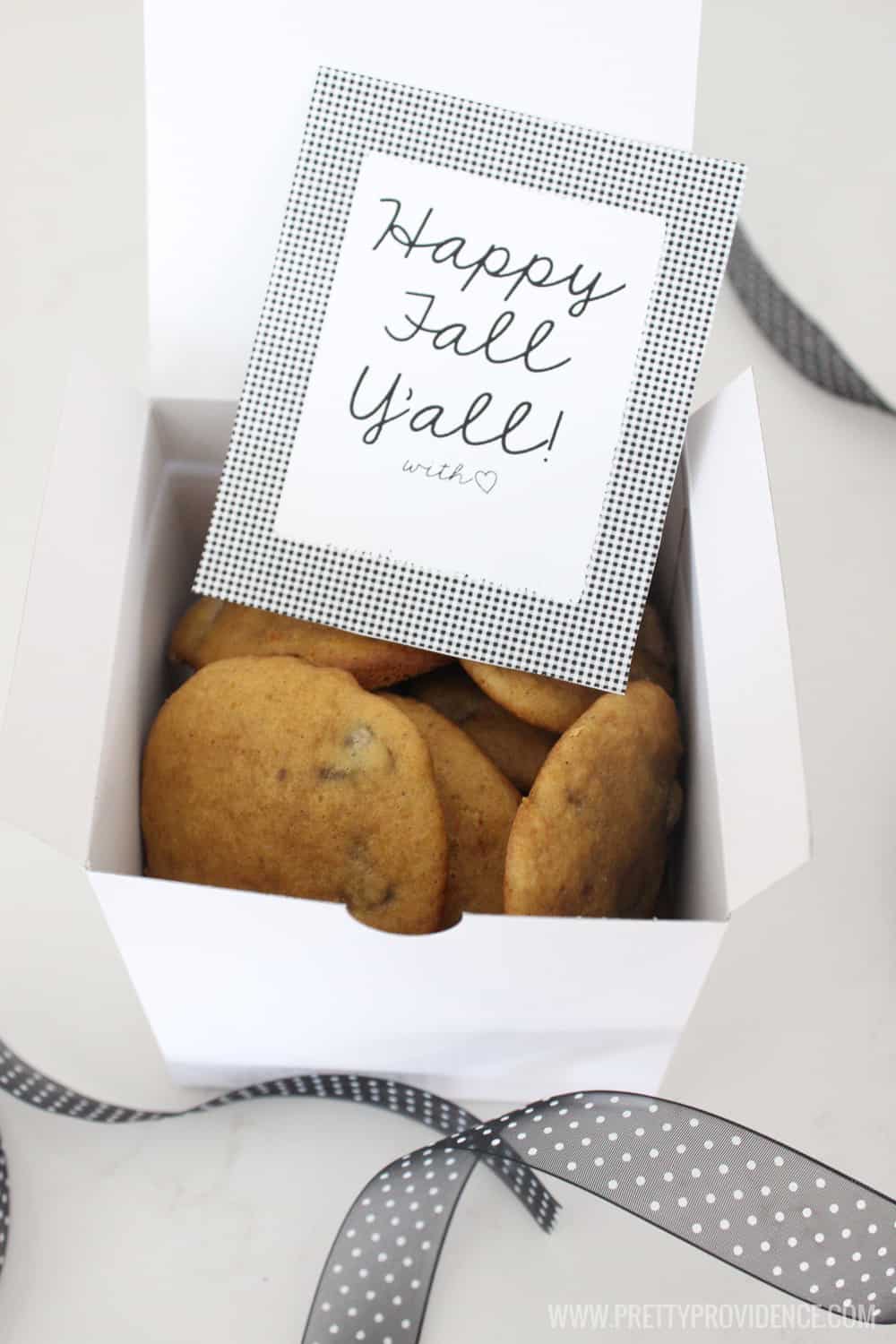 So cute and so easy! Happy fall friends!
xo,