This FRESH Raspberry shake is the best ever!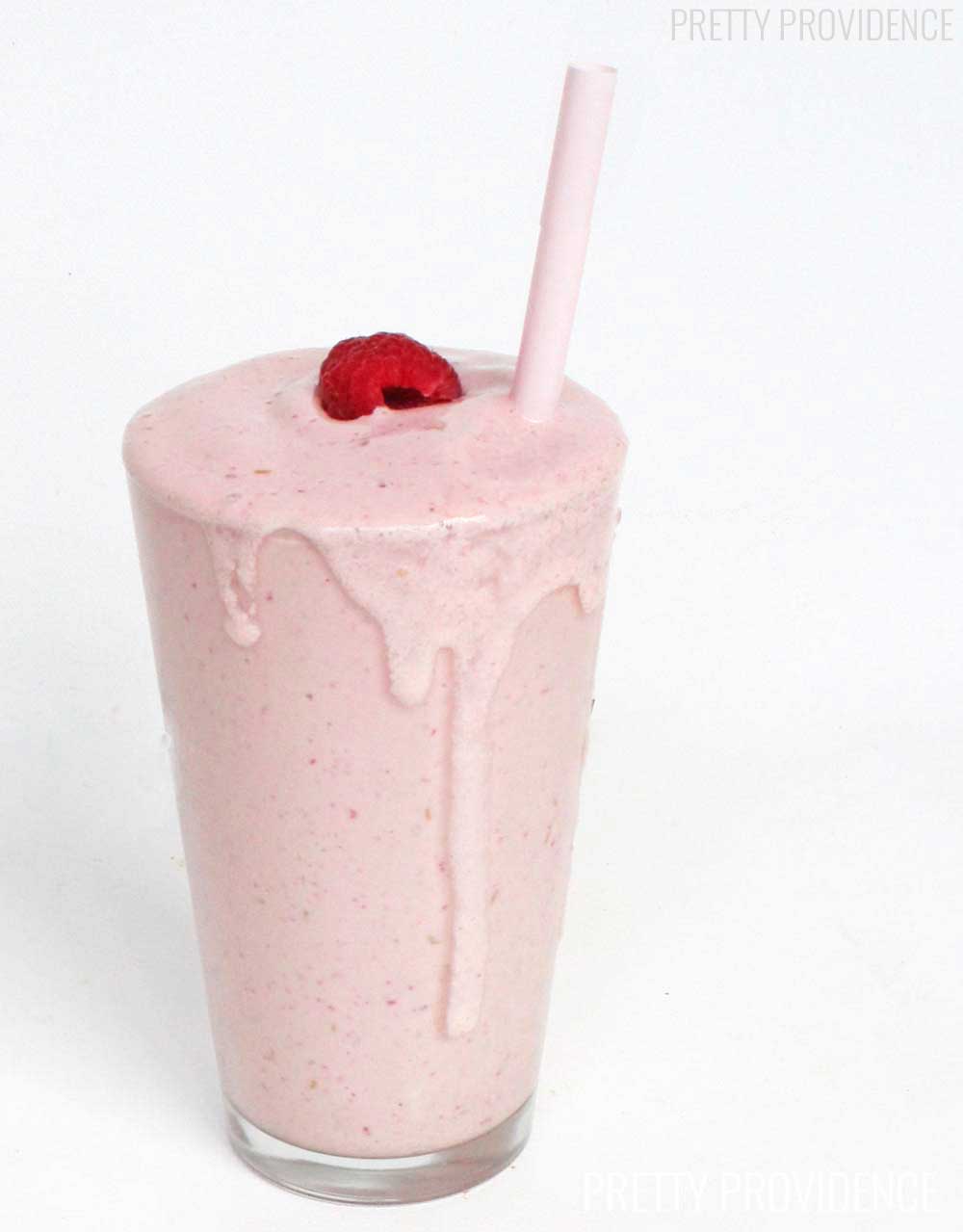 One of the things I've looked forward to every summer since I can remember is fresh raspberry shakes at Bear Lake! Bear Lake is a beautiful lake in the mountains right on the border of Idaho and Utah. It's always packed in the summer because it's a little cooler up there but still nice and warm enough to go boating, water skiing and consume the freshest and most delicious raspberries EVER. I don't live in Utah anymore and some summers, I don't get to go there anymore! So, last year I set out to figure out how to recreate a bear lake raspberry shake at home.
The key here is to use the freshest raspberries that you can find! The fresher, and more ripe they are, the better. Trust me. It makes a difference.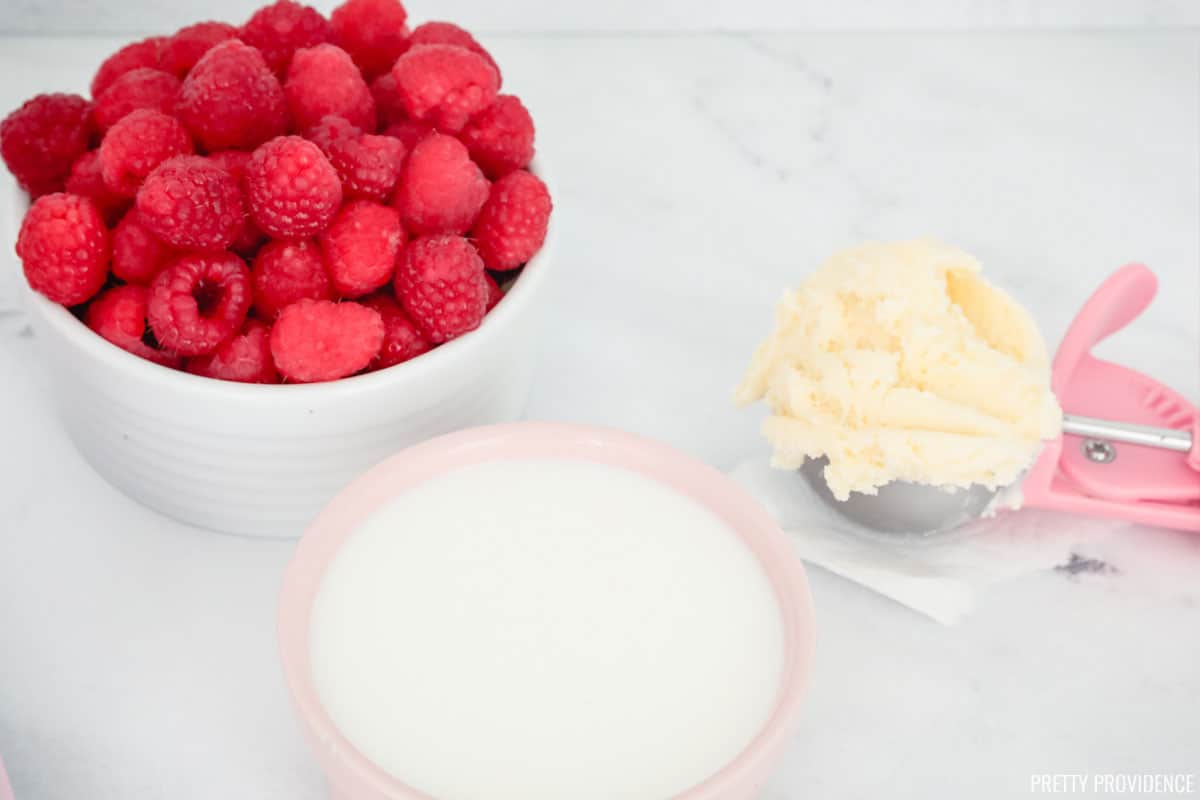 So, here's how to make the best fresh raspberry shake: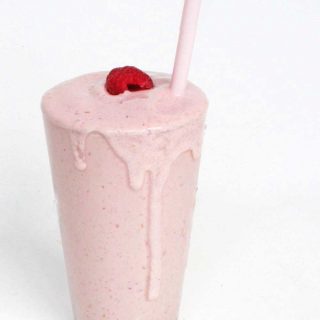 Raspberry Shake
Ingredients
6

oz

. Fresh Raspberries

2.5

cups

Vanilla Ice Cream

1

Cup

Milk
Instructions
Blend all ingredients in a blender. This makes a pretty thick shake, you can add more milk until it's the consistency you like.
These are just PERFECT in the summer, or really any time that you can find fresh raspberries! And, if you are feeling adventurous, using chocolate ice cream or adding banana are some delicious ways to change these up, too!
I still hope to keep getting back to Bear Lake in the summers when I can, but this really is a good dupe! I hope you all enjoy it as much as I do!
YOU KNOW YOU WANT TO PIN THIS: