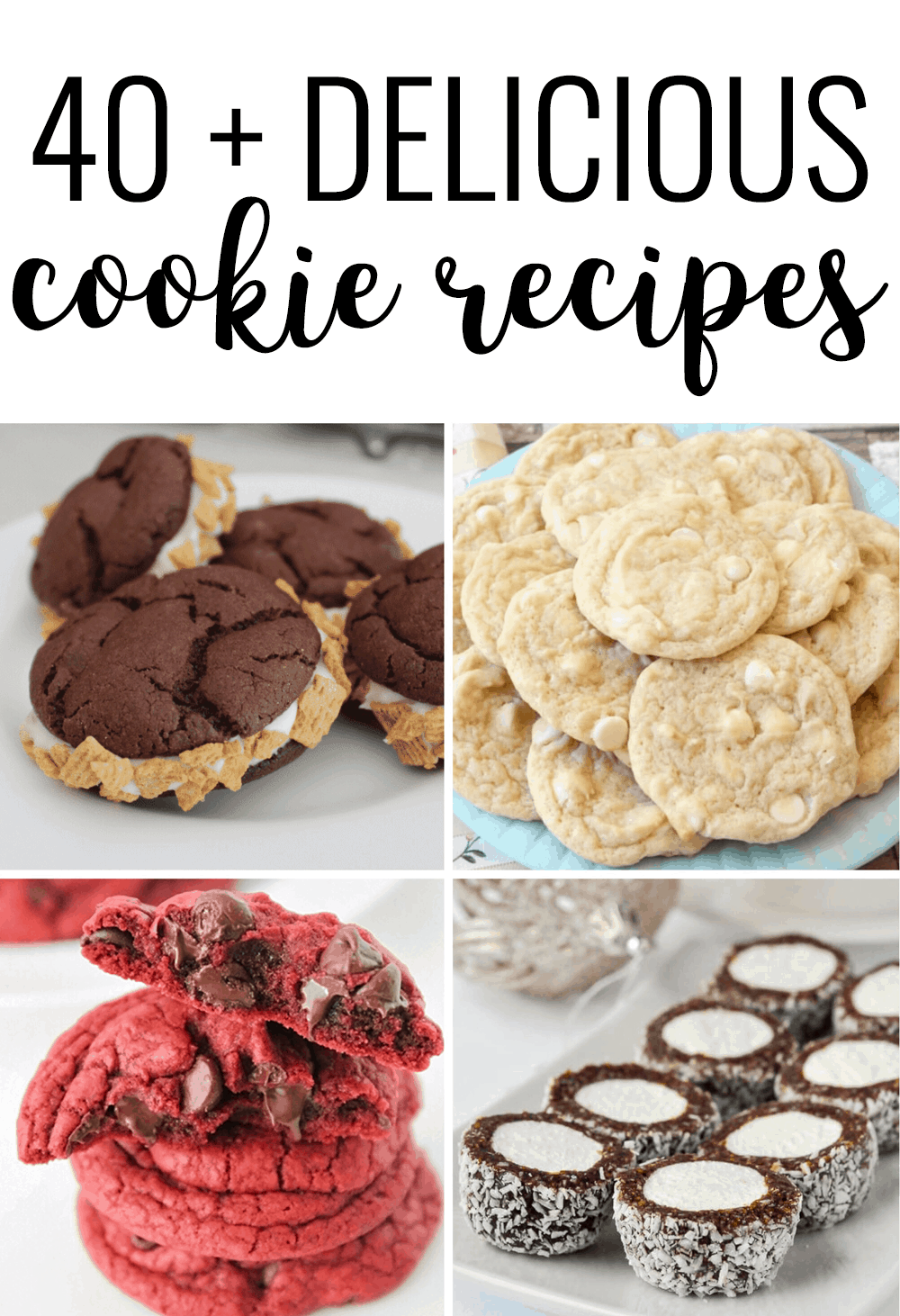 I am a serious cookie lover, so I take my baking seriously. If you have been looking for a new cookie recipe to try, you are in the right place. We have found the world's best cookie recipes from around the web so that you can find both classic cookies and unique, new cookies to make and share with your friends or family.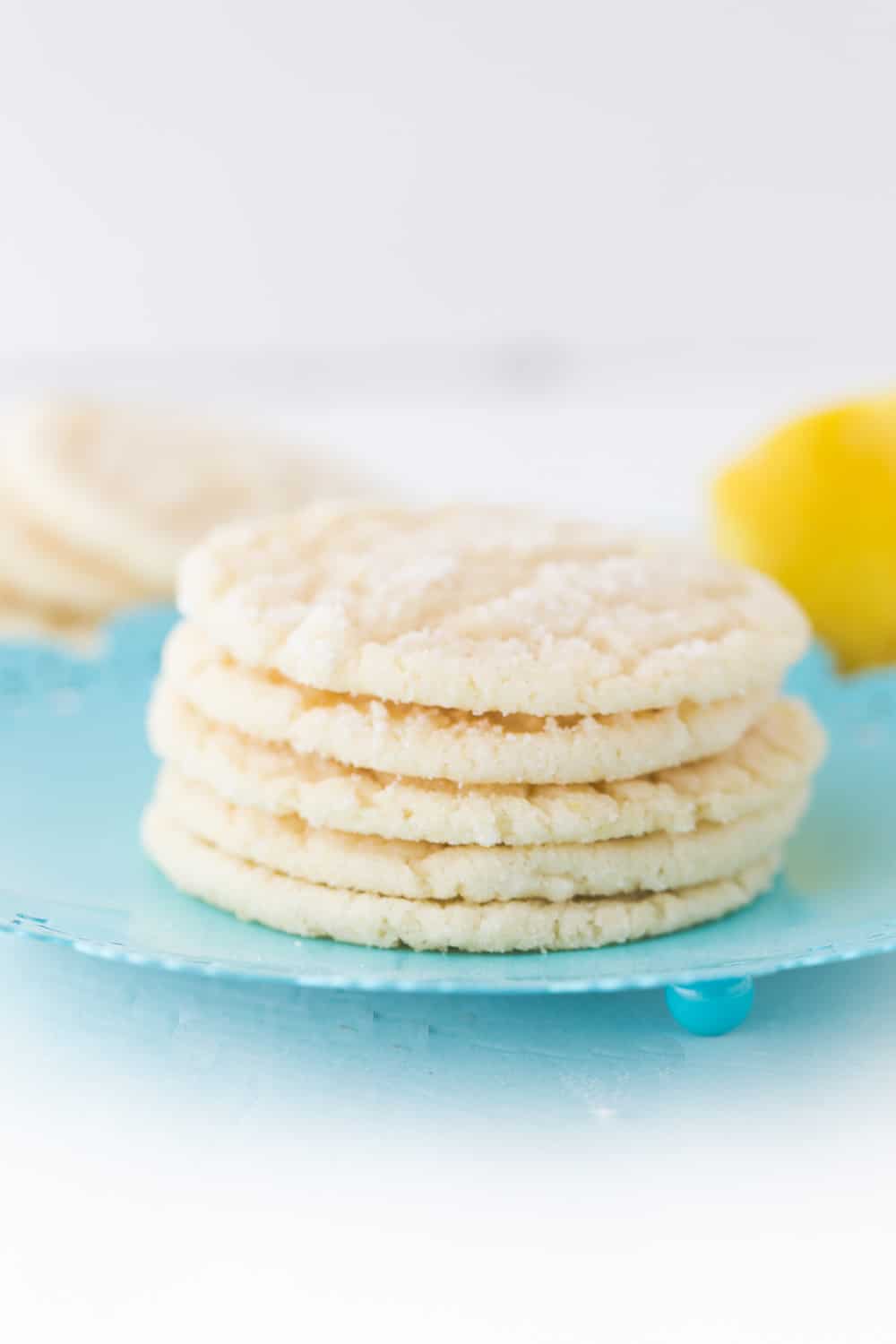 Fresh and yummy Lemon Sugar Cookies!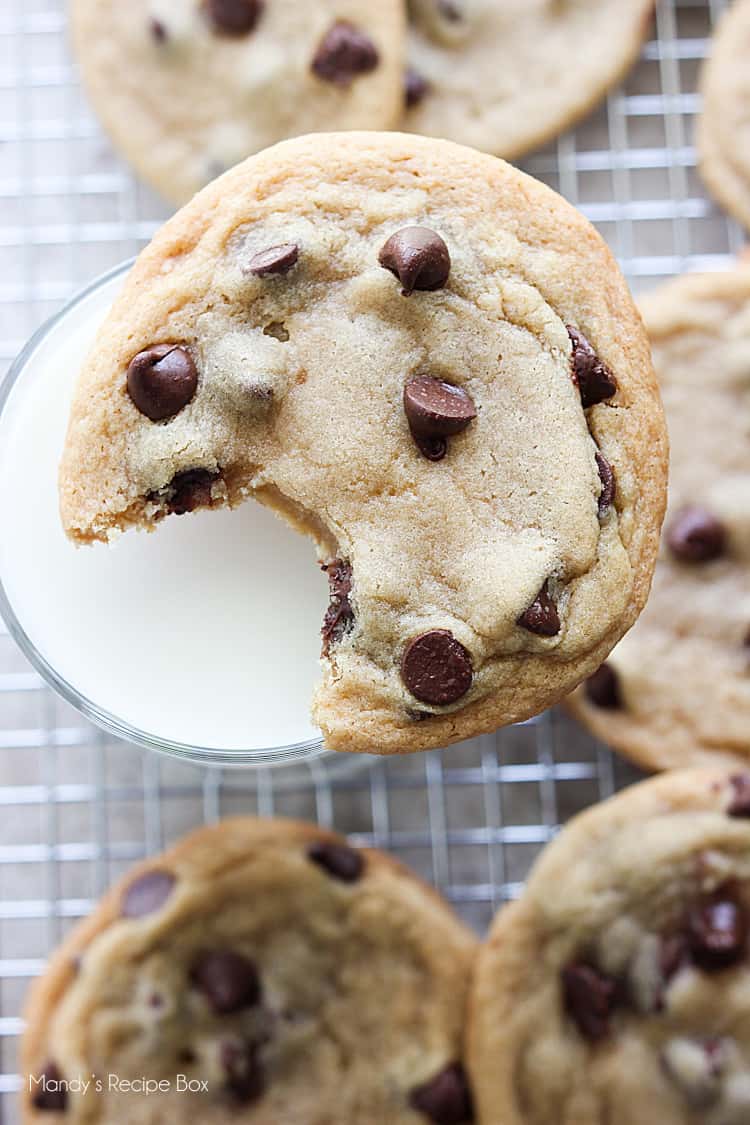 Why mess with a classic? Soft and chewy chocolate chip cookies are always a good choice.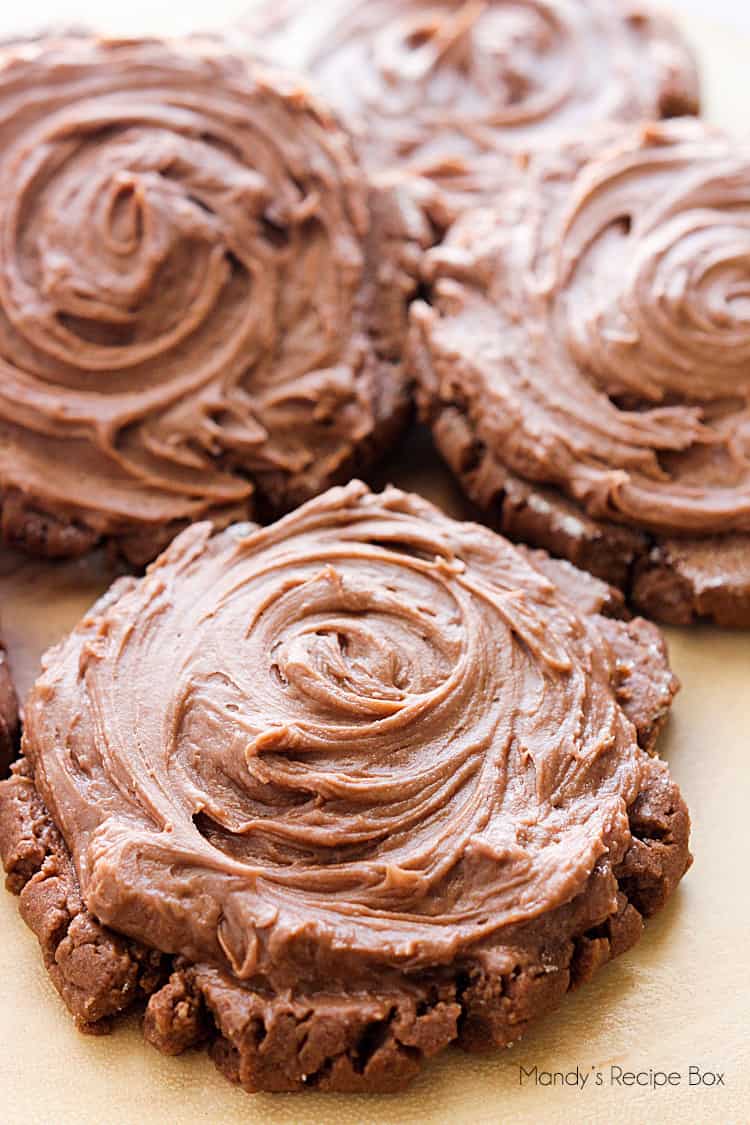 Chocolate makes everything better! These frosted chocolate sugar cookies sound delicious.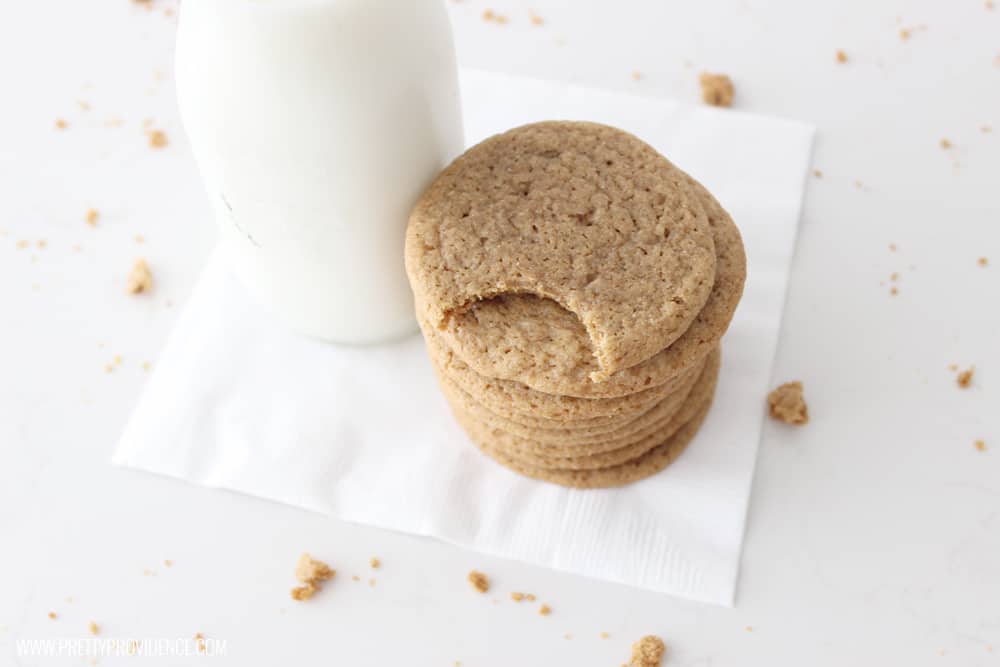 Theres just something about a good soft and chewy gingersnap cookie that just makes everything good again.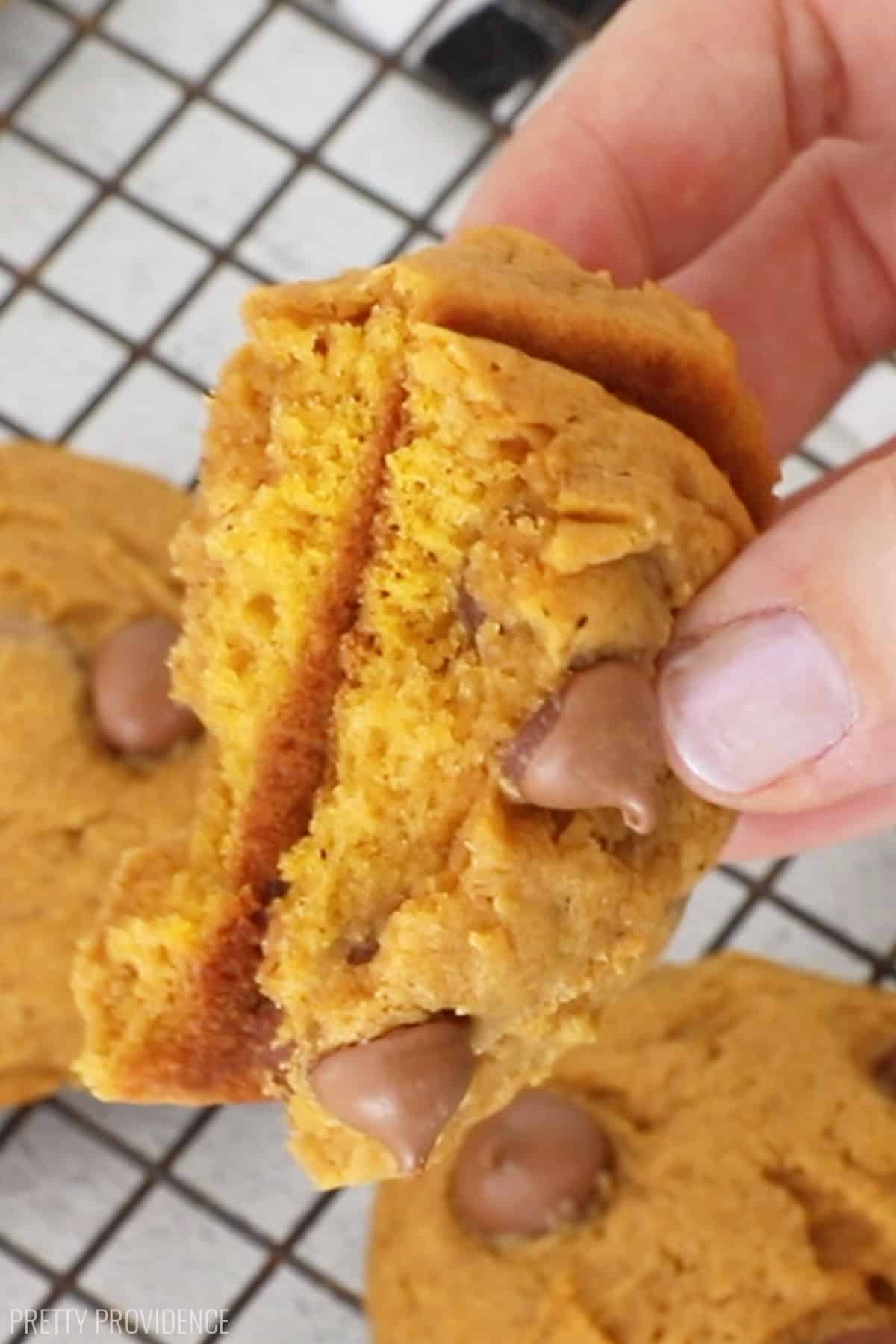 Pumpkin everything. These easy pumpkin cookies are the best way to join the trend.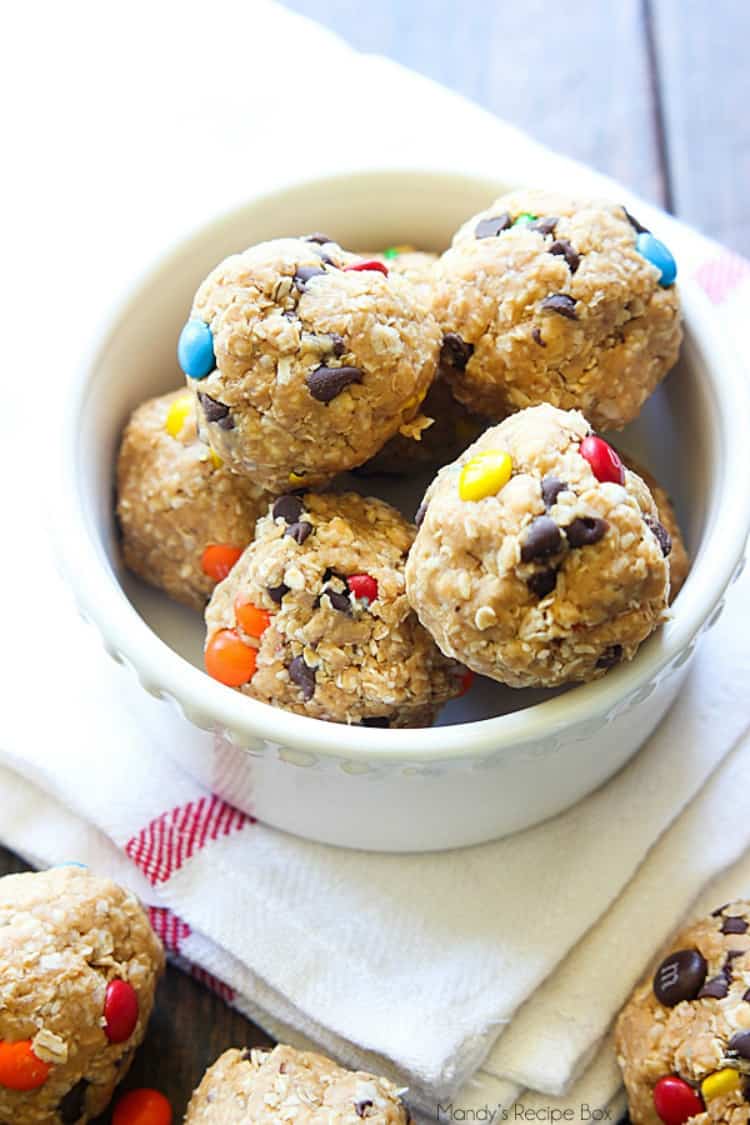 Any excuse to eat cookie dough is a good excuse. These no-bake monster cookie bites are basically cookie dough, and look so yummy.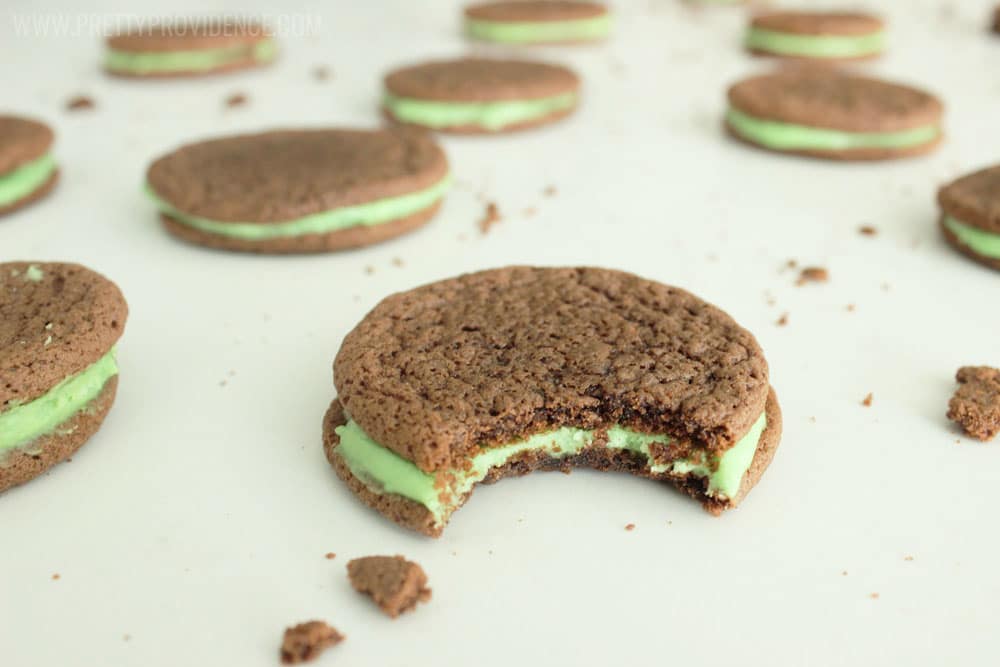 Mint and chocolate lovers unite! These homemade mint oreos are deceptively easy and a classic people pleaser.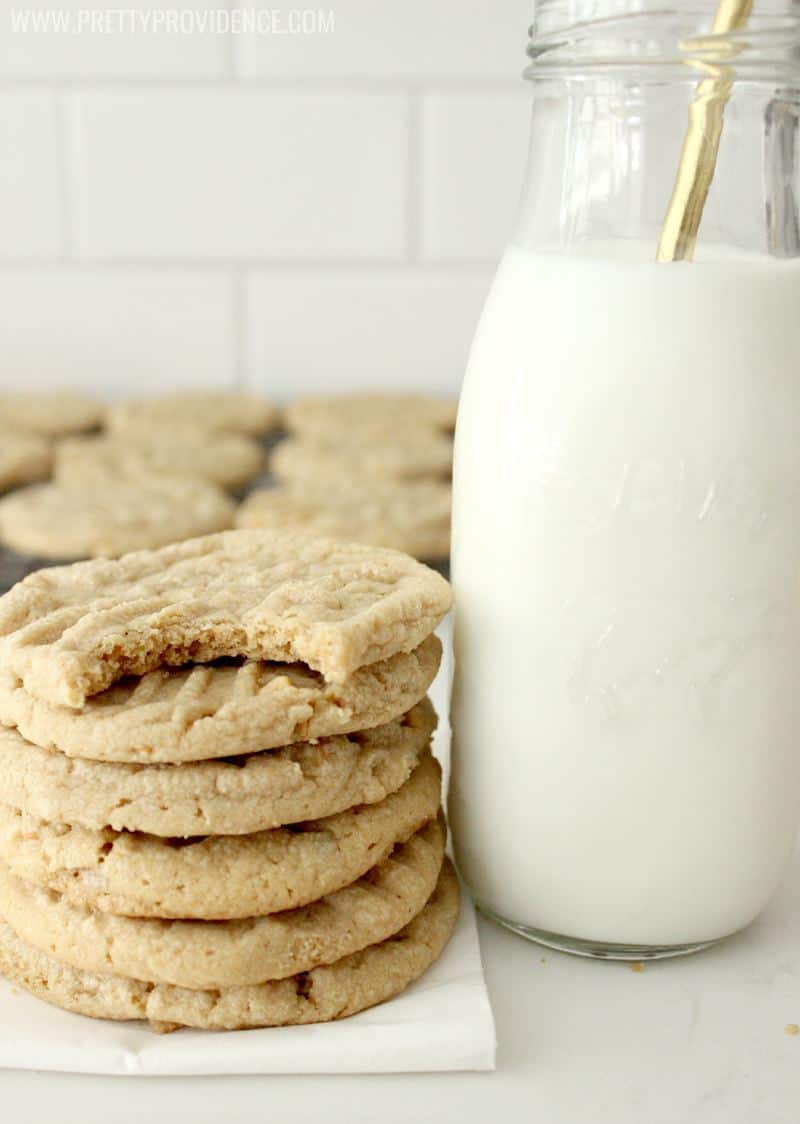 Peanut butter cookies are great last minute cookies, all of these ingredients are almost always in my pantry anyway. It's just a bonus that they taste so great.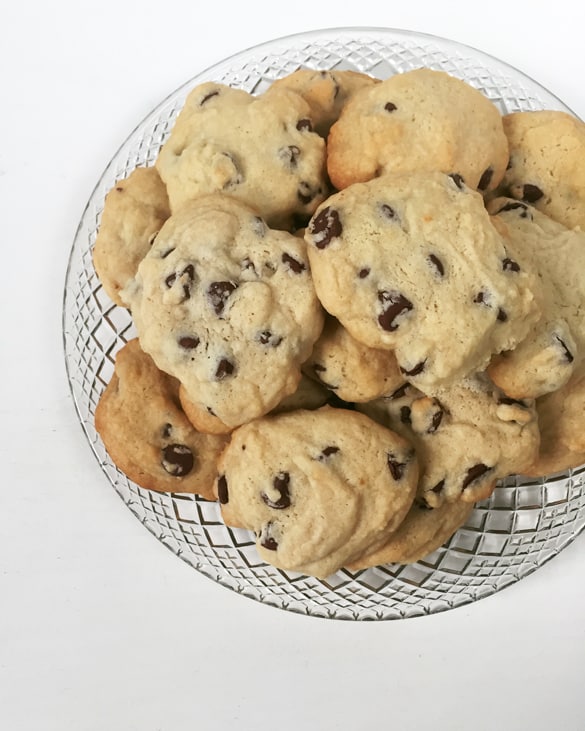 A sophisticated take on the classic. These cacao nib chocolate chip cookies are a grown up version I can feel slightly better about eating.
Take your tastebuds to summer camp with these tasty s'moreo sandwich cookies.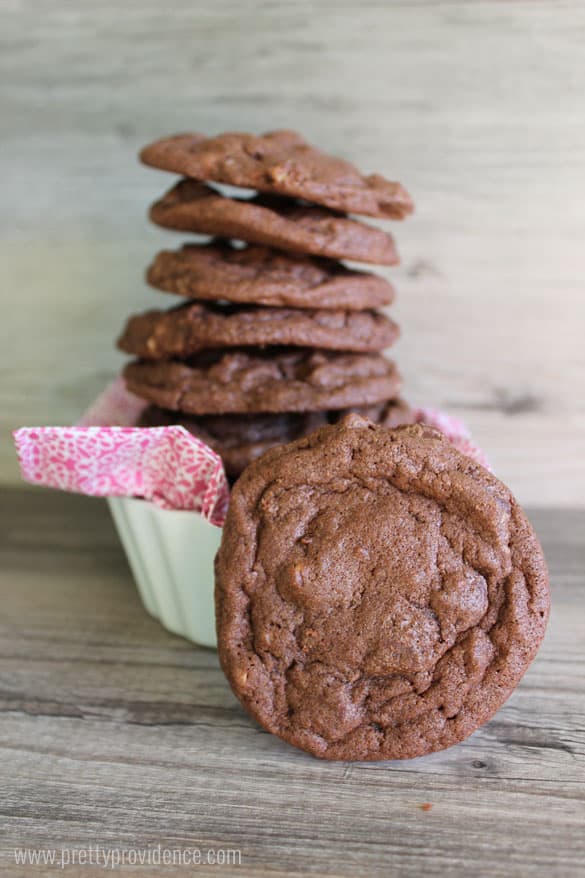 These freezable chocolate chocolate chip cookies are such a good idea, I love the idea of just having cookie dough in my freezer to bake up whenever I want! But I have to admit, it rarely lasts that long anyway.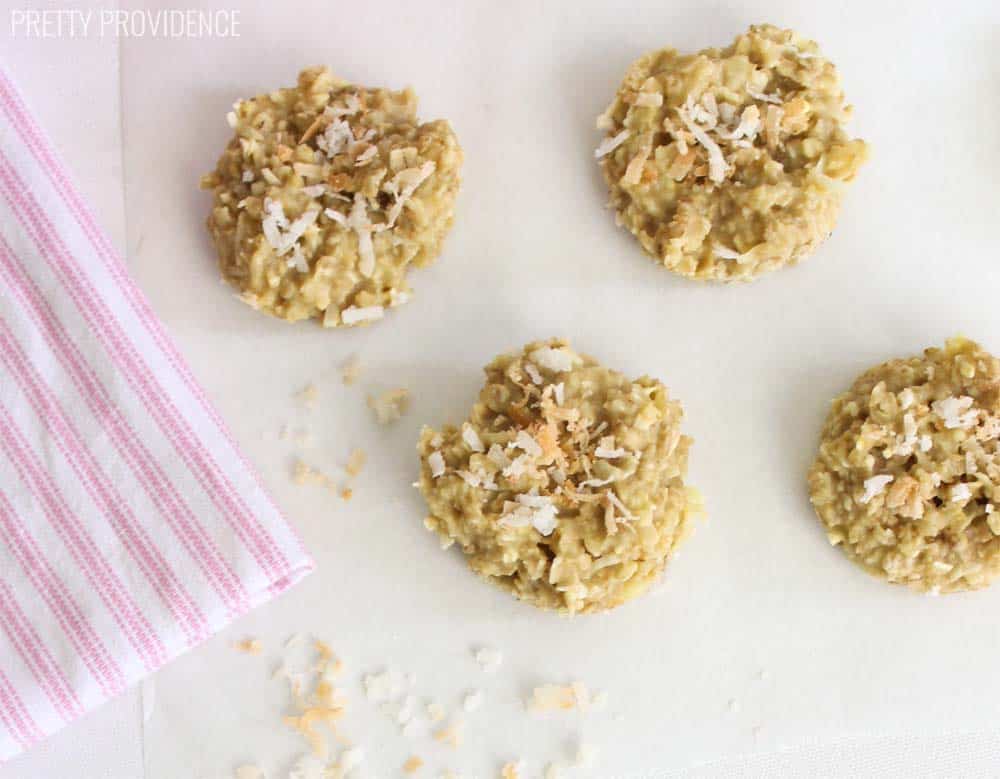 Here we go with the no-bake cookies again. That much quicker to eat! These coconut no-bake cookies look so dreamy!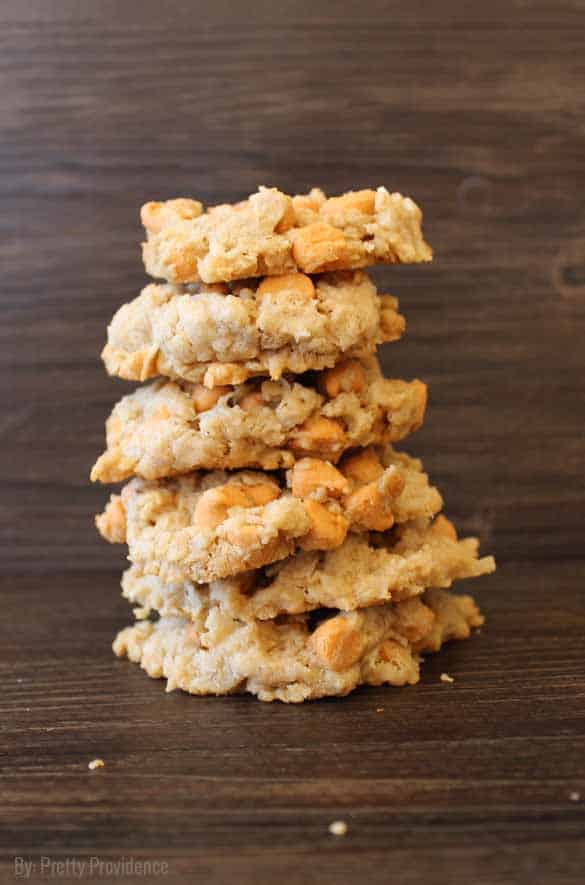 Don't these oatmeal scotcheroos just look so perfectly imperfect?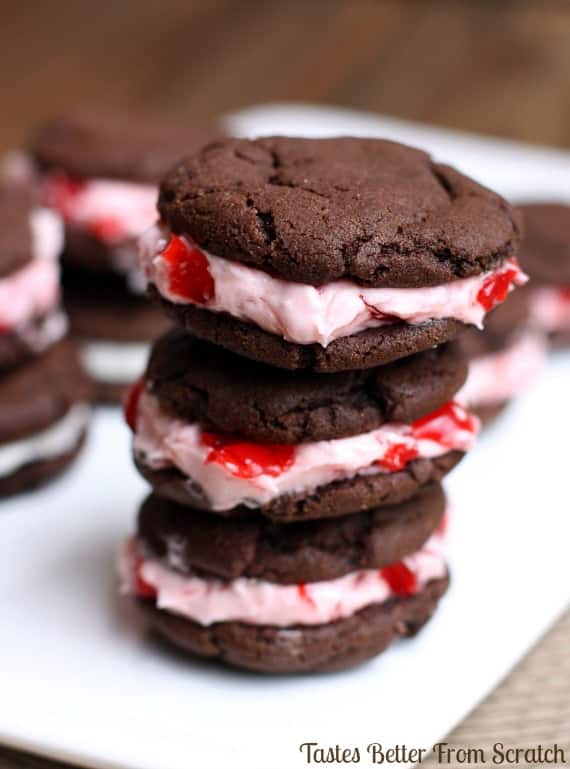 Chocolate covered cherries are one of my favorites! These cherry chocolate sandwiches look so amazing.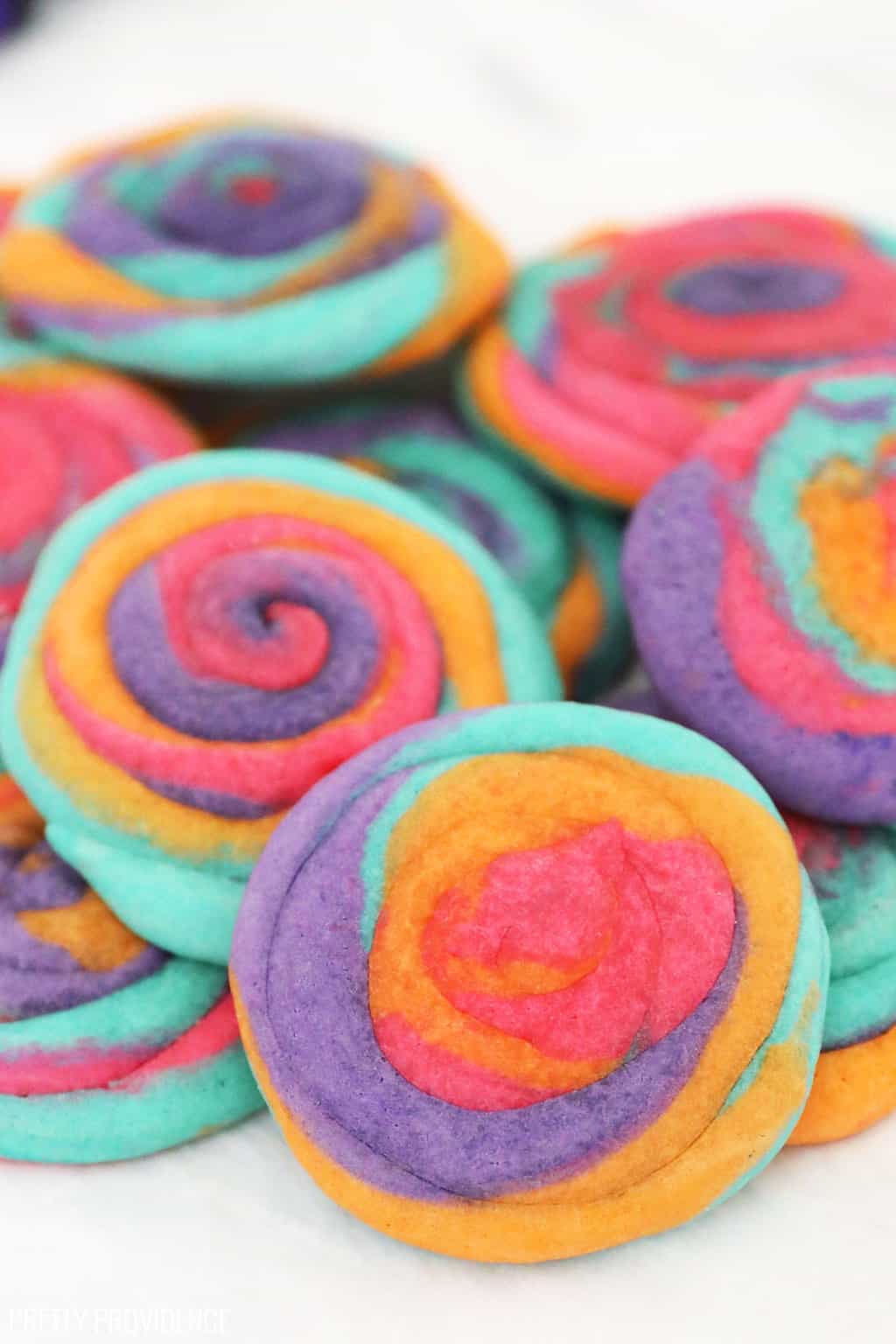 Just look at these tie dye sugar cookies! They don't even need frosting because they're already so pretty.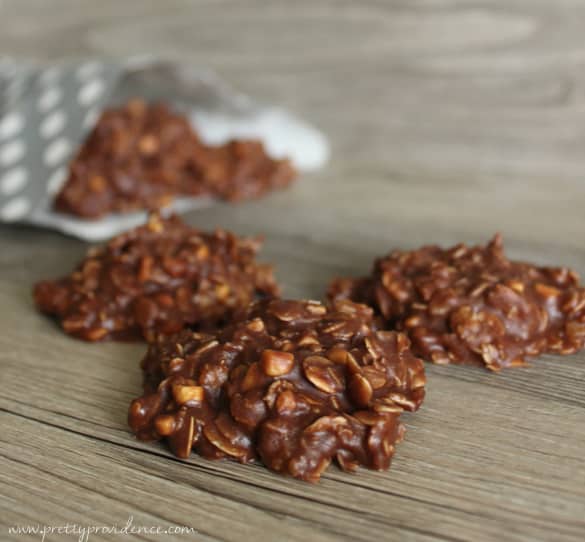 These cookies and I go way back. My husband used to think he didn't like peanut butter and chocolate together. Then, these perfect no bake cookies proved him wrong. They're blissful.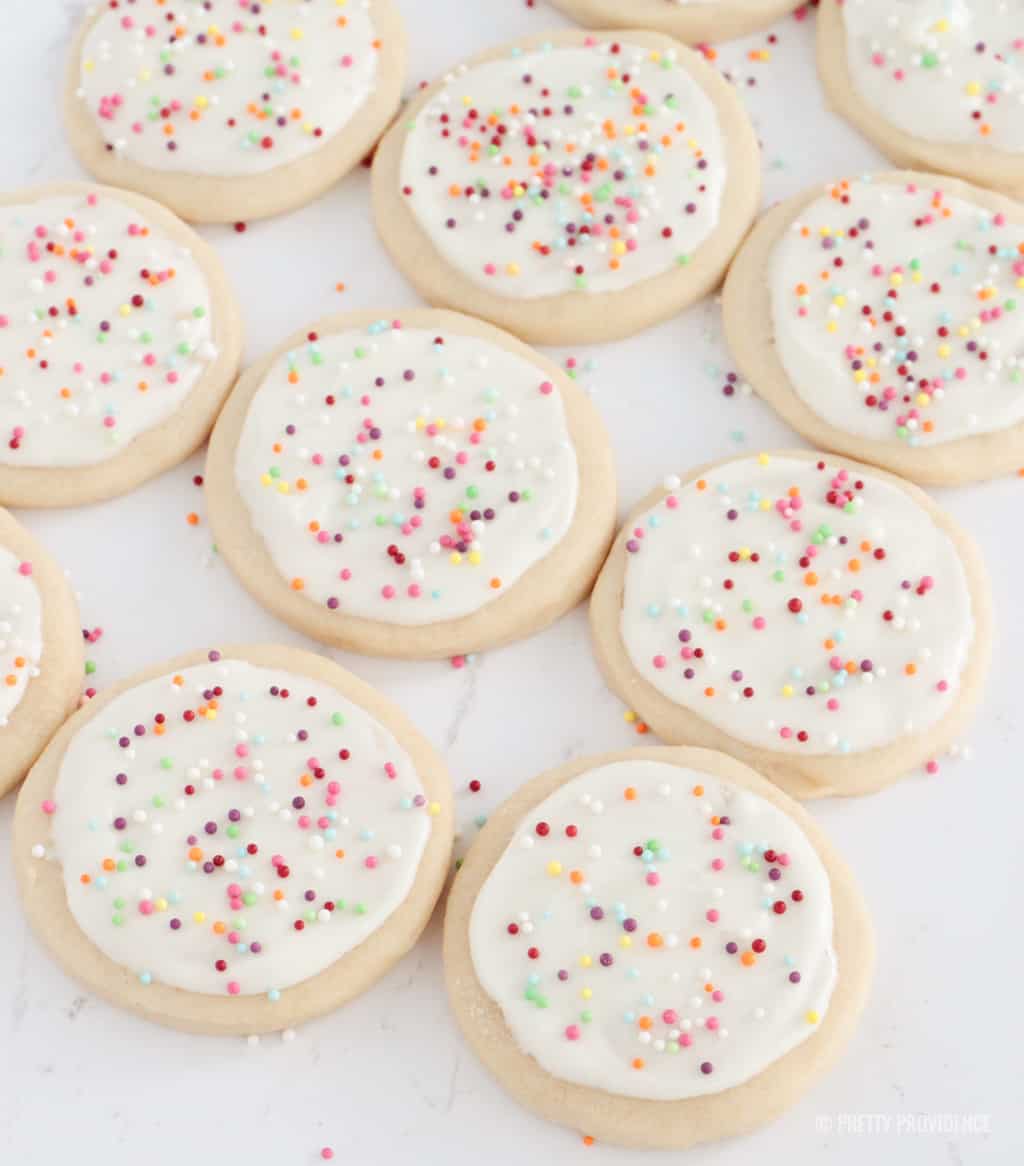 These traditional sugar cookies are the definition of classy. So beautiful, so simply delicious.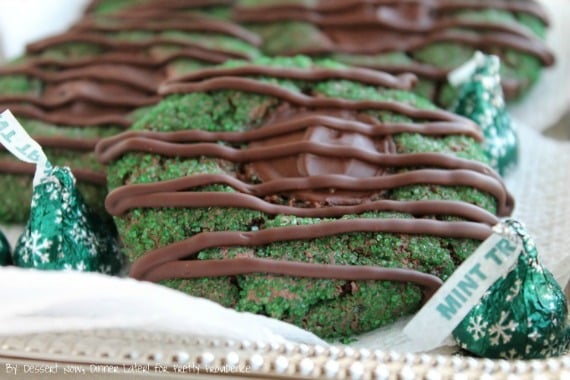 Hershey's mint truffle kisses are arguably one of the best Kisses flavors ever. These mint truffle thumbprint cookies are a celebration of that.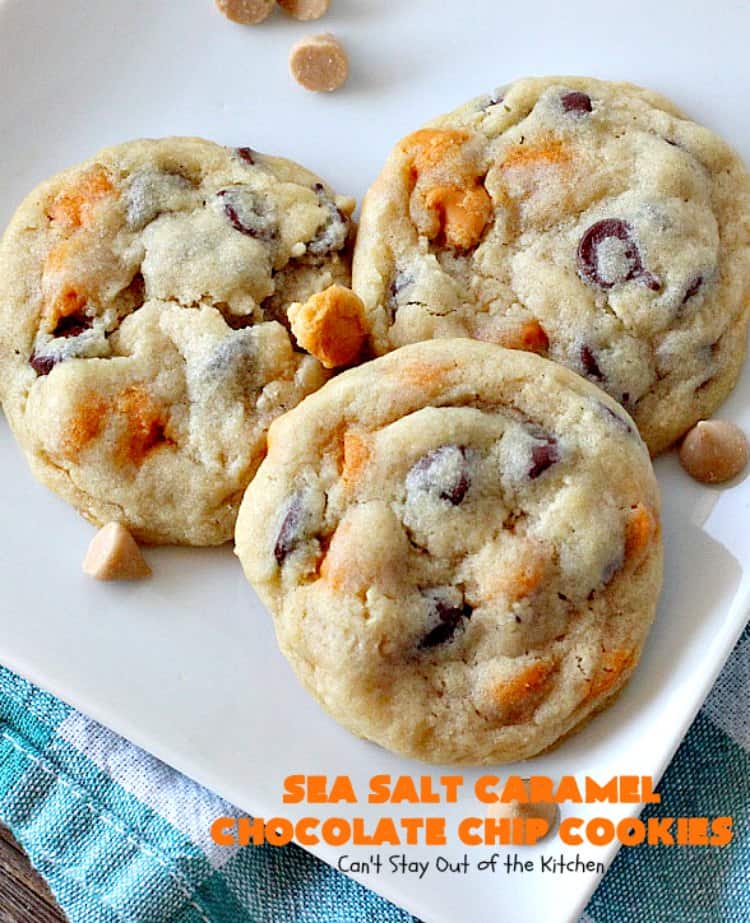 These sea salt caramel chocolate chip cookies from Can't Stay Out of the Kitchen sound like the perfect blend of salty sweet.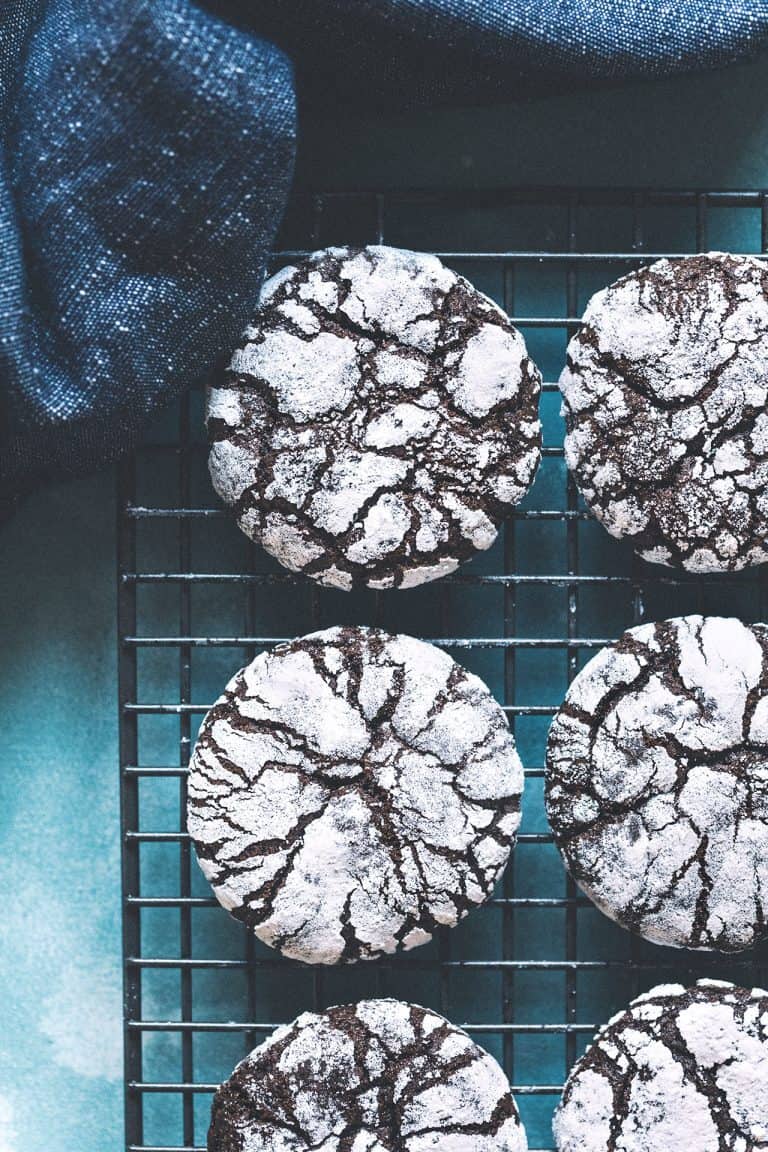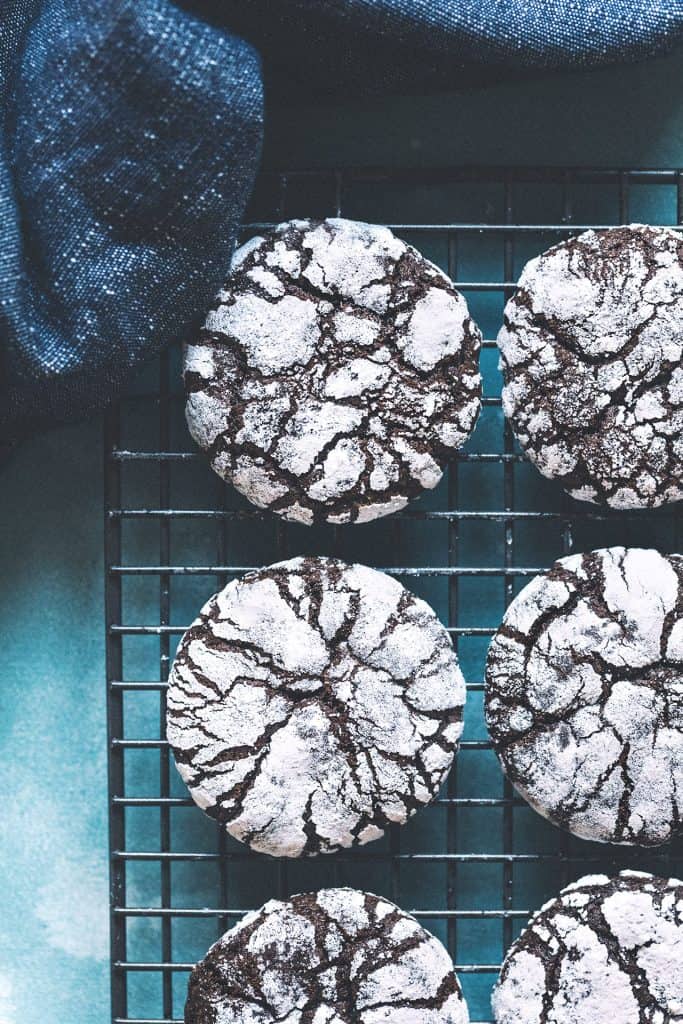 I don't know why chile and chocolate work so well together, but they do. Chocolate and ancho chile crinkle cookies from Honestly Yum sound like a wonderful way to bring them together!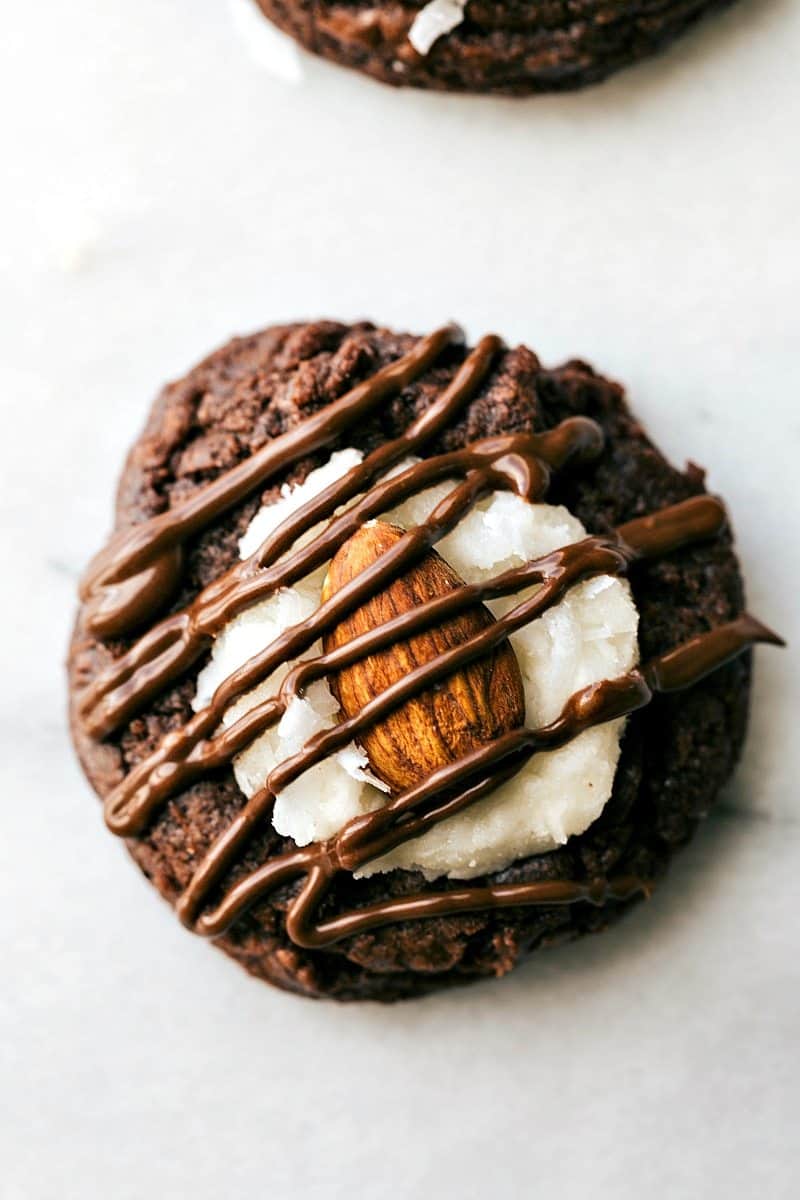 Almond Joys!!! Chelsea's Messy Apron has done a beautiful job recreating them in cookie form.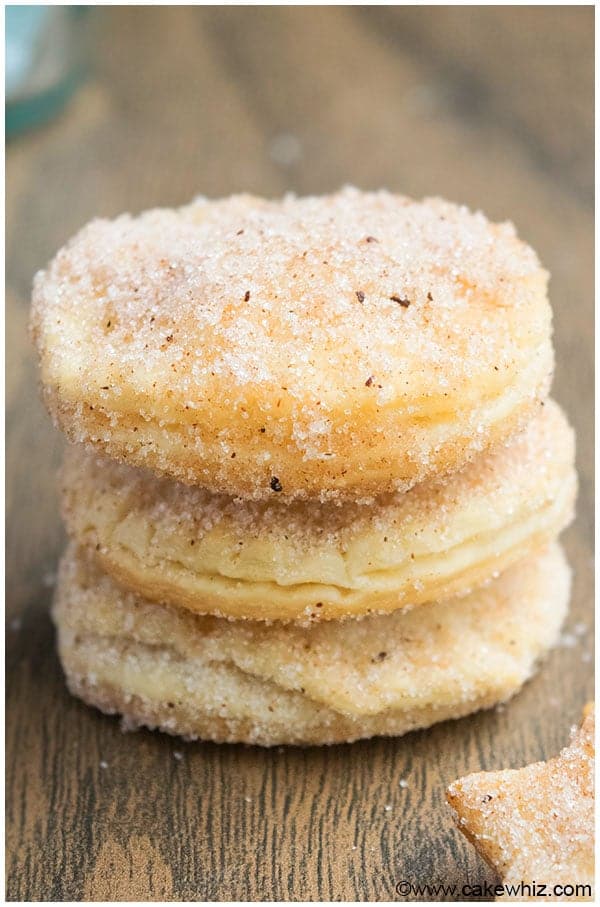 Churro Cookies from Cake Whiz tick every box on my list. Easy? Check. Fast? Check. Small ingredient list? Check. Cinnamon-sugary goodness? CHECK!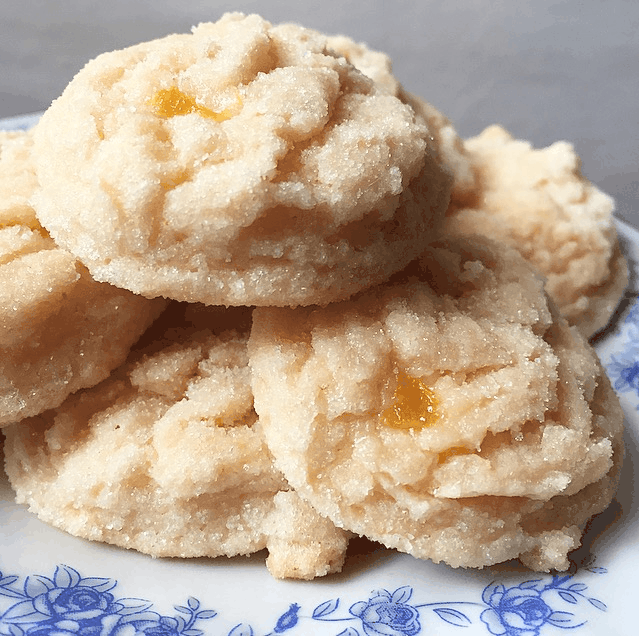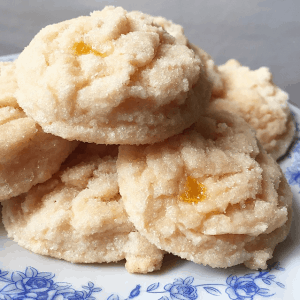 I've never seen cookies like this, but I'm dying to try these Peaches n' Cream Cookies from The Girl Creative.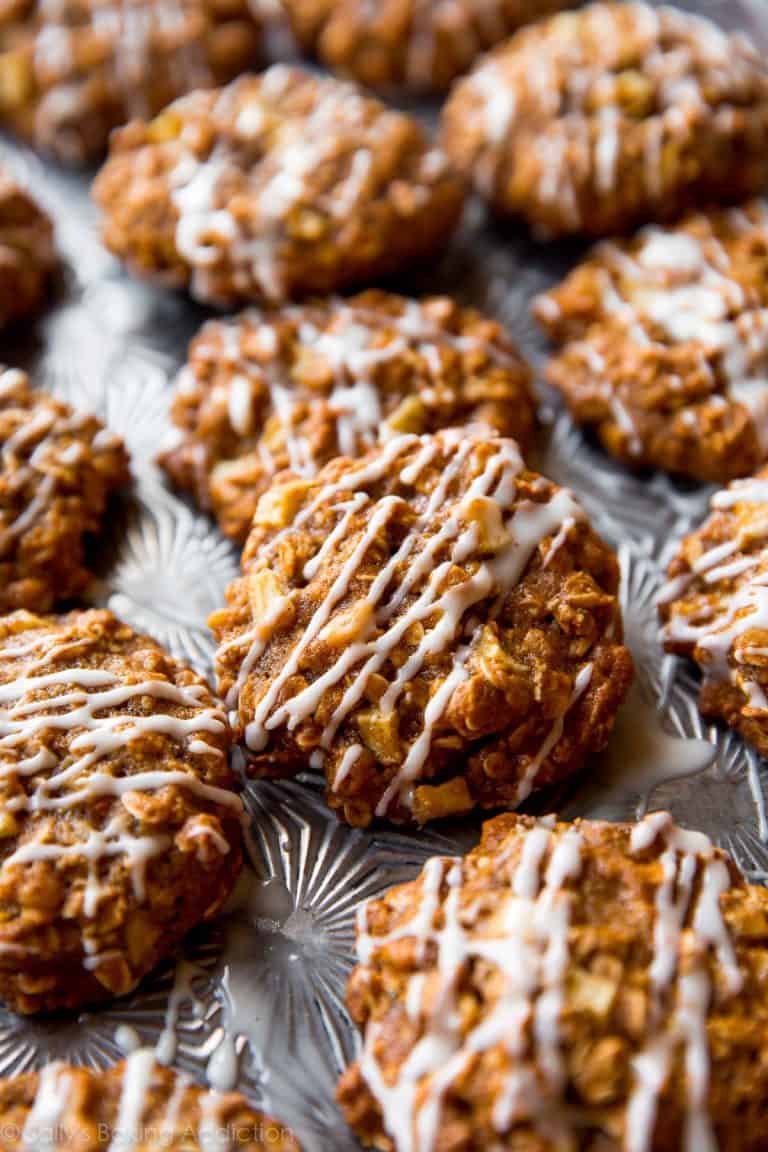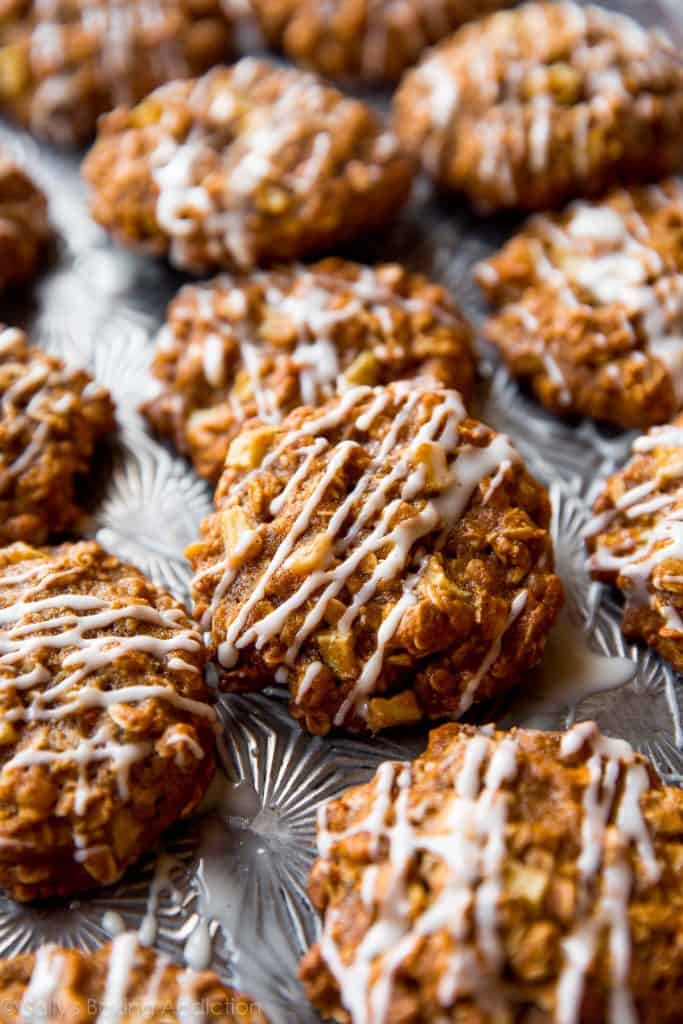 If a cookie has oatmeal in it, it's basically breakfast right? Apple Cinnamon Oatmeal Cookies from Sally's Baking Addiction sound like a great way to start the day. Or end it. Or they sound great any time.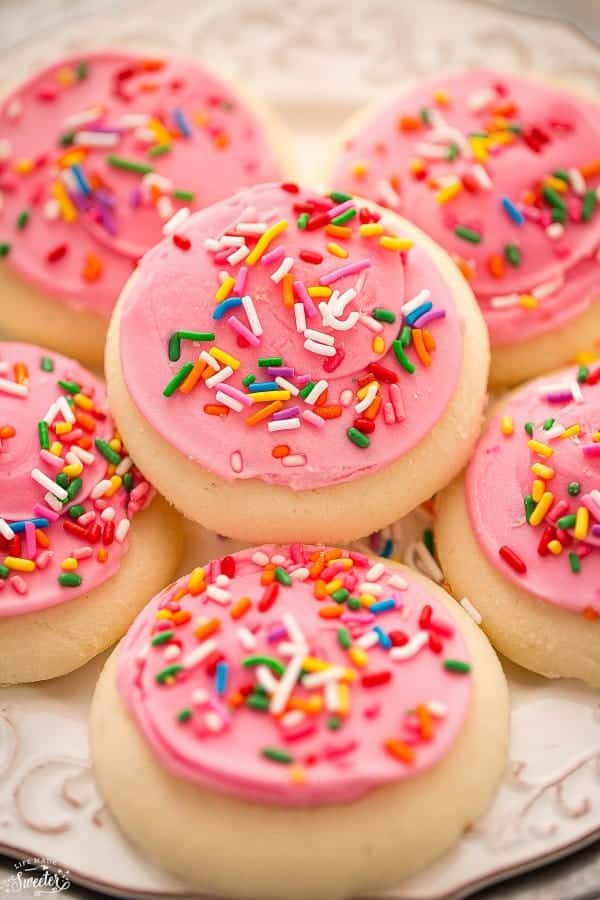 The most controversial cookies on the internet. I have to admit I'm a fan, and I'm so excited to recreate these Soft Lofthouse Style Frosted Sugar Cookies from Life Made Sweeter.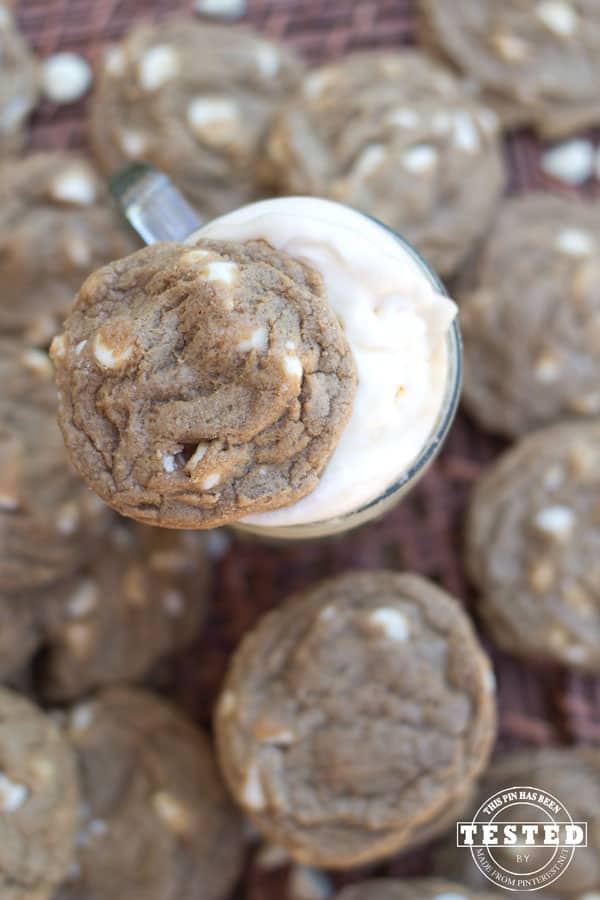 A root beer float that never melts? I'm in. These Root Beer Float Cookies from This Grandma is Fun look amazing!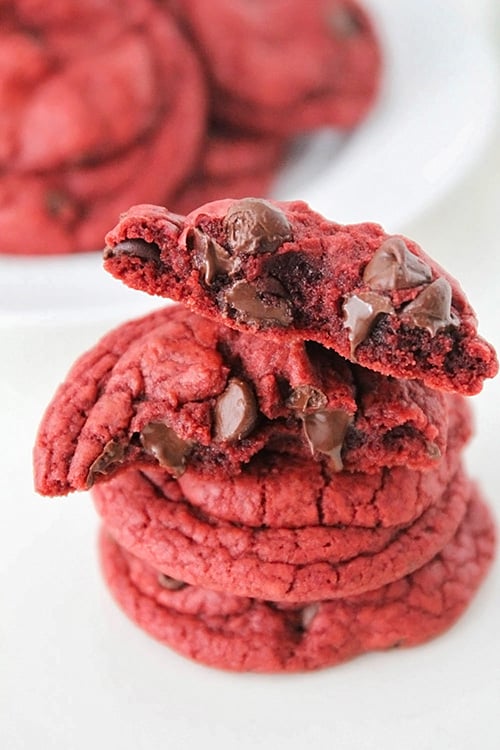 Red velvet will always be a classic. These Red Velvet Chocolate Chip Cookies from One Little Project look so great.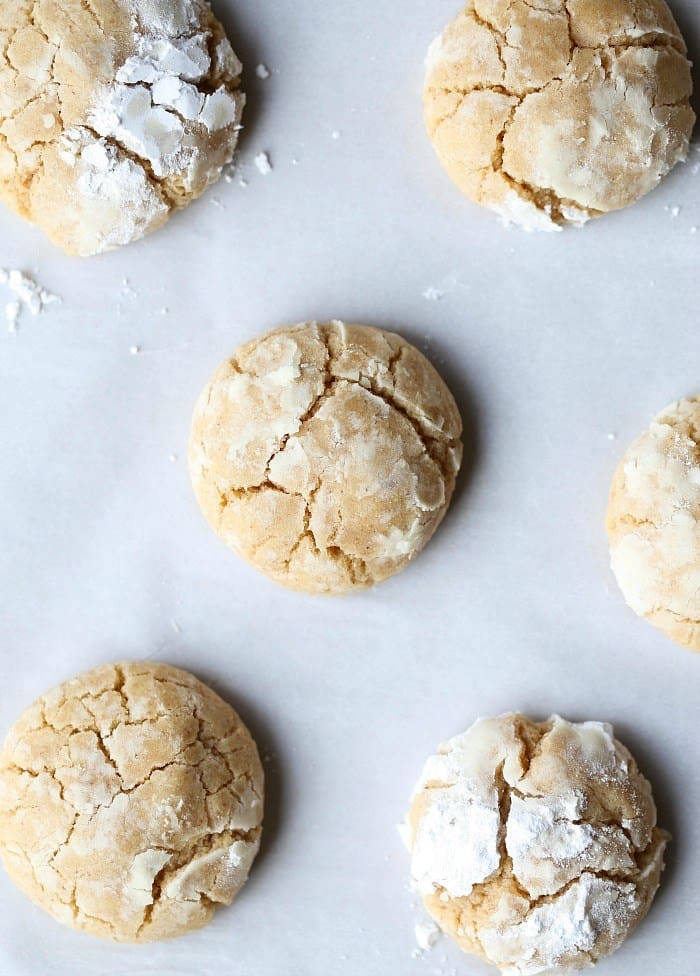 I only recently discovered brown butter, and it is liquid GOLD. I'm sure these Brown Butter Cinnamon Crinkle Cookies from Cookies and Cups are just as delicious.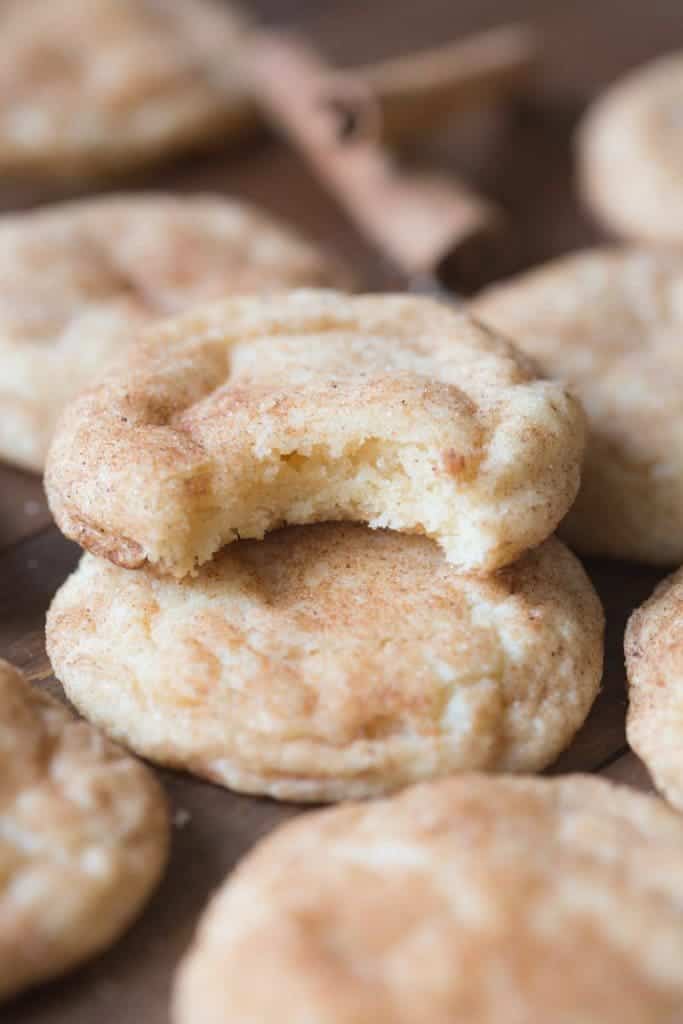 Another classic. I'm sure these Snickerdoodles from Tastes Better From Scratch are soft, chewy, and amazing.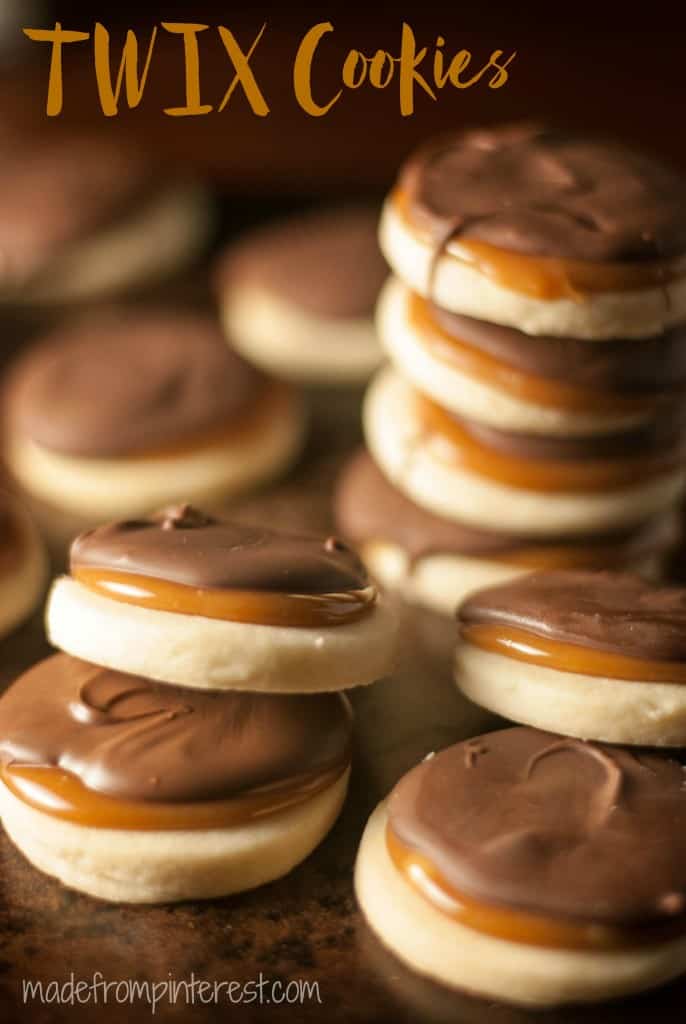 I don't have to buy candy bars, but still get to have the delicious wonderful experience of eating a candy bar? That's the dream. Thanks to This Grandma is Fun for fulling that dream with these Twix Cookies.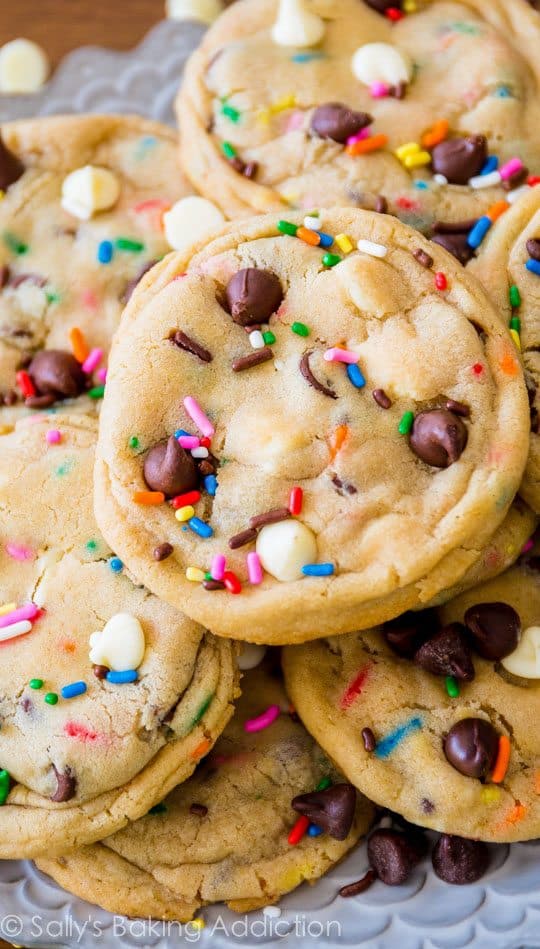 Who doesn't like cake batter? These Cake Batter Chocolate Chip Cookies from Sally's Baking Addiction look like major crowd pleasers.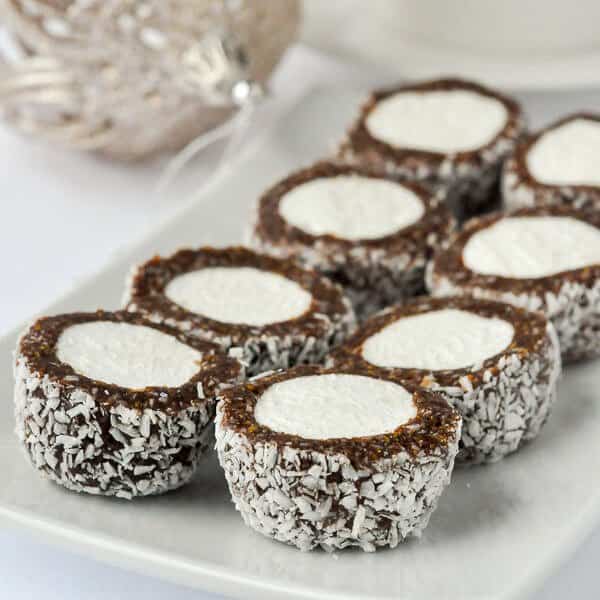 These Marshmallow Roll Cookies from Rock Recipes look like no bake versions of Hostess Sno Balls.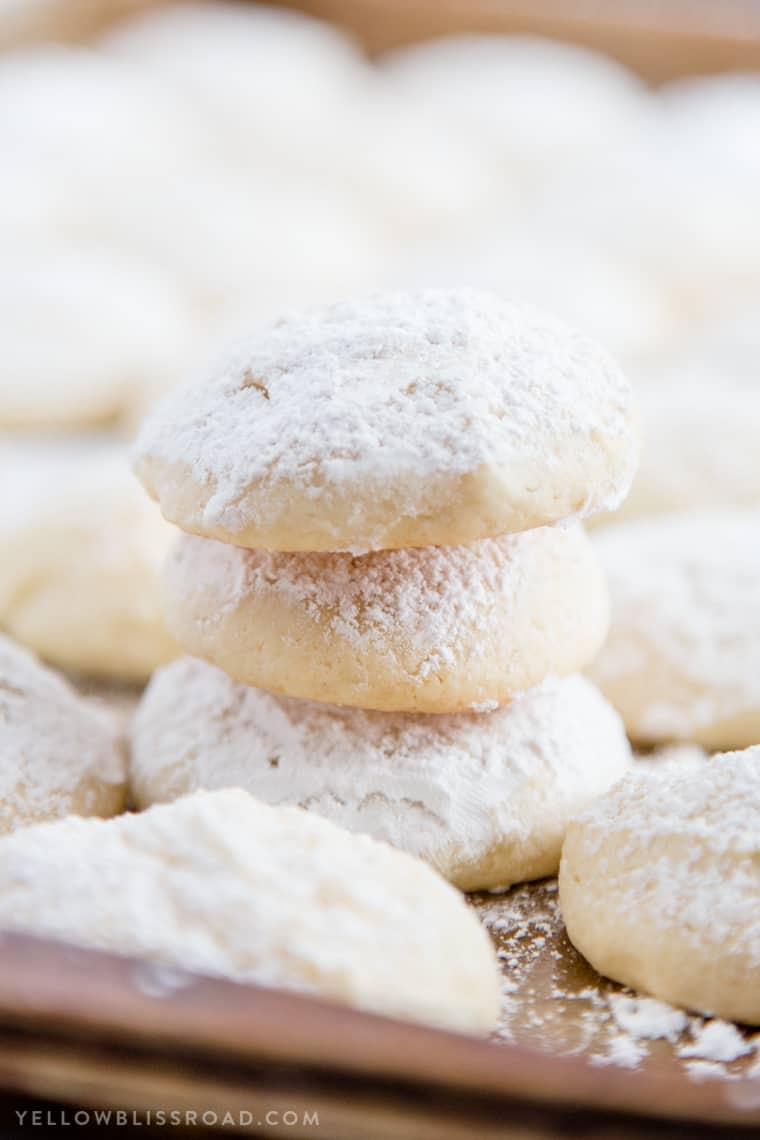 Cheesecake is always a good idea, so by extension, so are these Cheesecake Cookies by Yellow Bliss Road.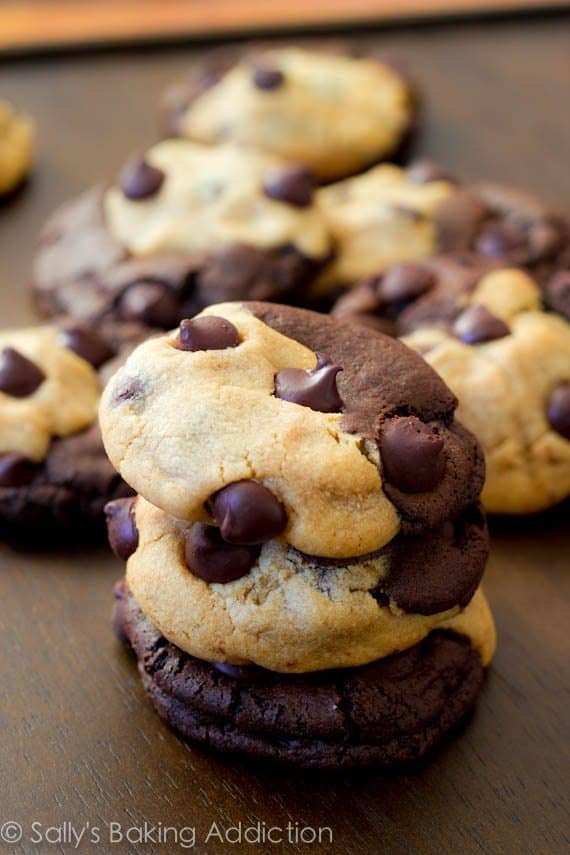 Peanut Butter Chocolate Swirl Cookies are the best of both worlds. Sally's Baking Addiction has done it again!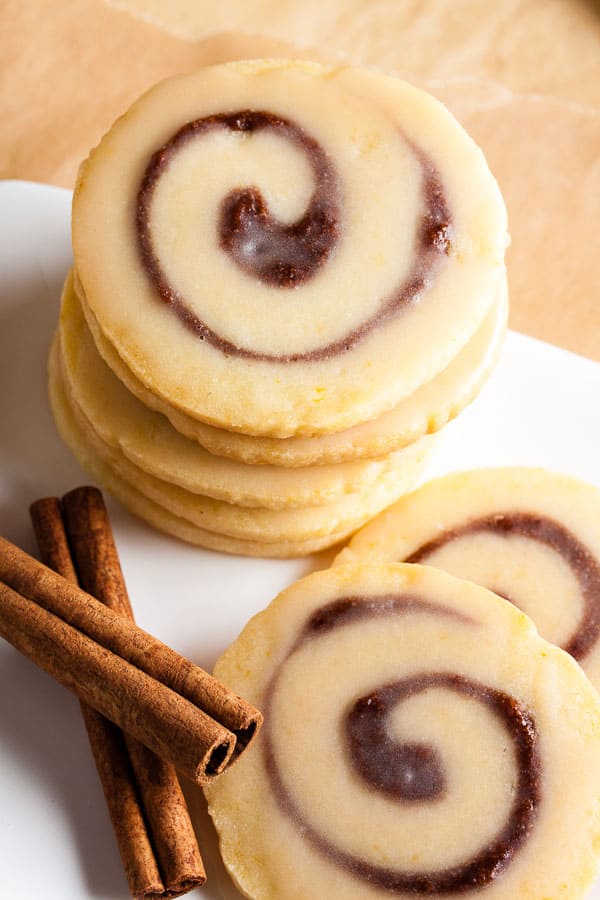 These Cinnamon Bun Cookies look so adorable! Head over to Wanna Come With to grab the recipe.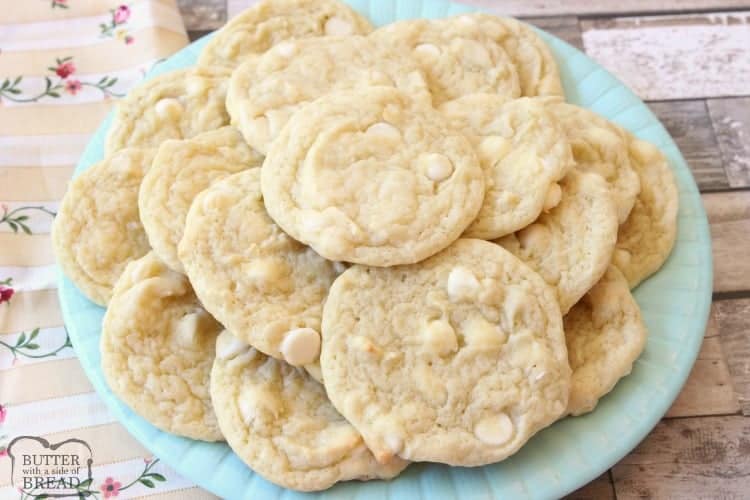 I've had banana everything, bread, cake, pie. I can't wait to try these Banana Cream Cookies from Butter With a Side of Bread.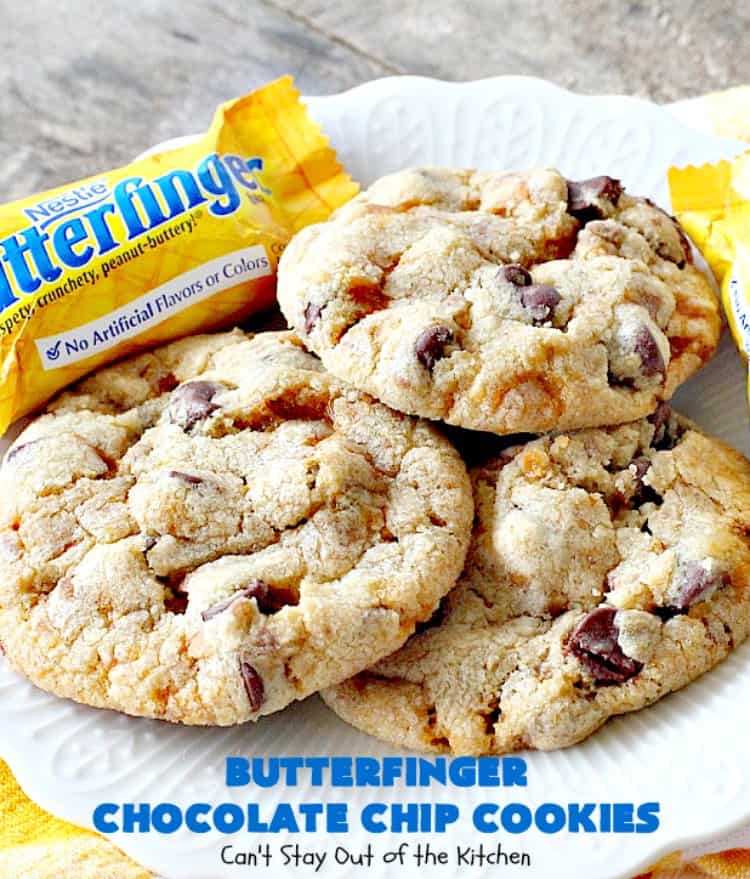 Butterfinger makes everything better. These Butterfinger Chocolate Chip Cookies from Can't Stay Out of the Kitchen look so yum.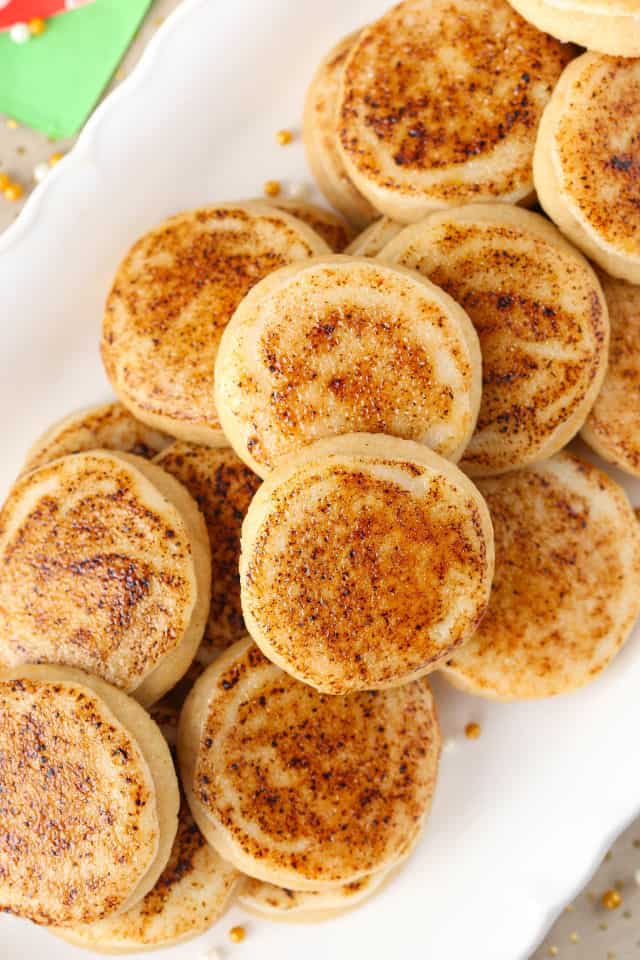 These Creme Brûlée Sugar Cookies from Delish look so fancy. I'm sure they're tasty too.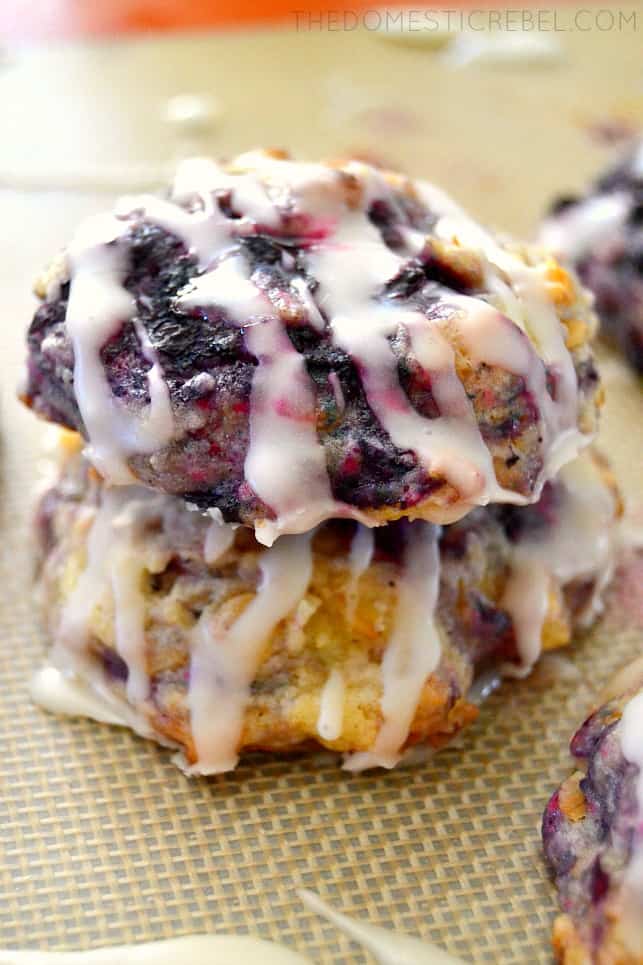 These Muffin Mix Blueberry Streusel Cookies from The Domestic Rebel look so great, and since they start from a mix, so easy.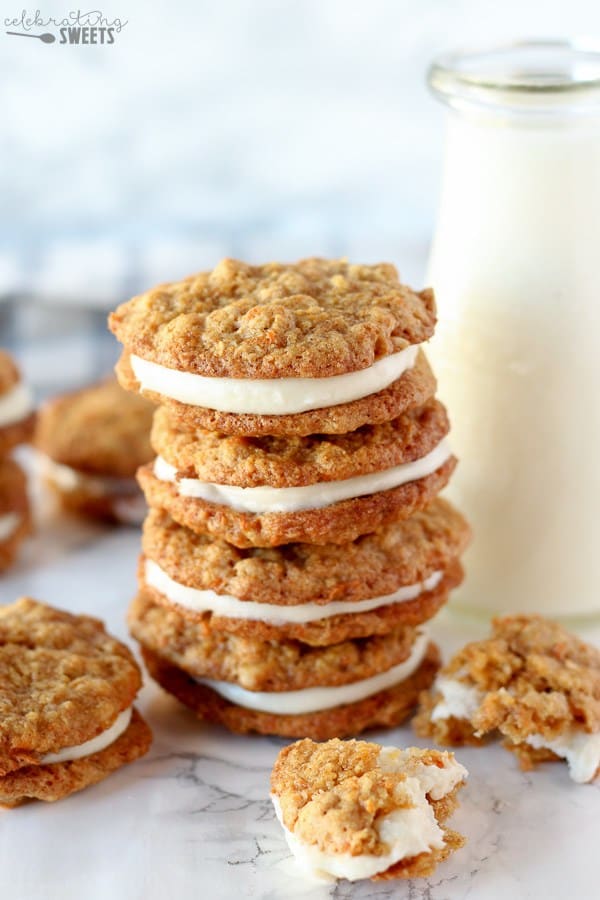 Adding a vegetable to a dessert makes it 100% healthy. Ok, that's probably not true. But these Carrot Cake Cookies from Celebrating Sweets still look worth it.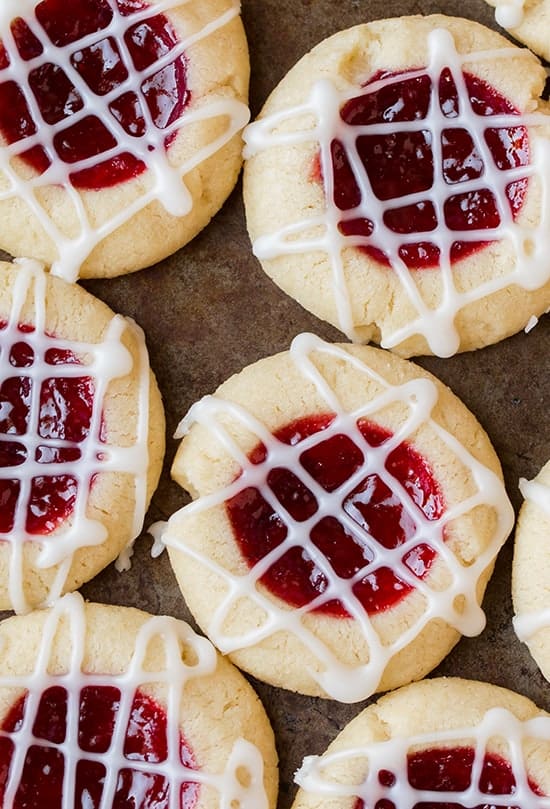 Aren't these Raspberry Almond Shortbread Thumbprint Cookies from Cooking Classy so elegant? I could totally see the Queen sitting down to eat them with her afternoon tea.
PIN IT!