Does having a visual checklist motivate you?! If so, our Free Printable Habit Tracker is for you. It's easy to use and beautiful to display.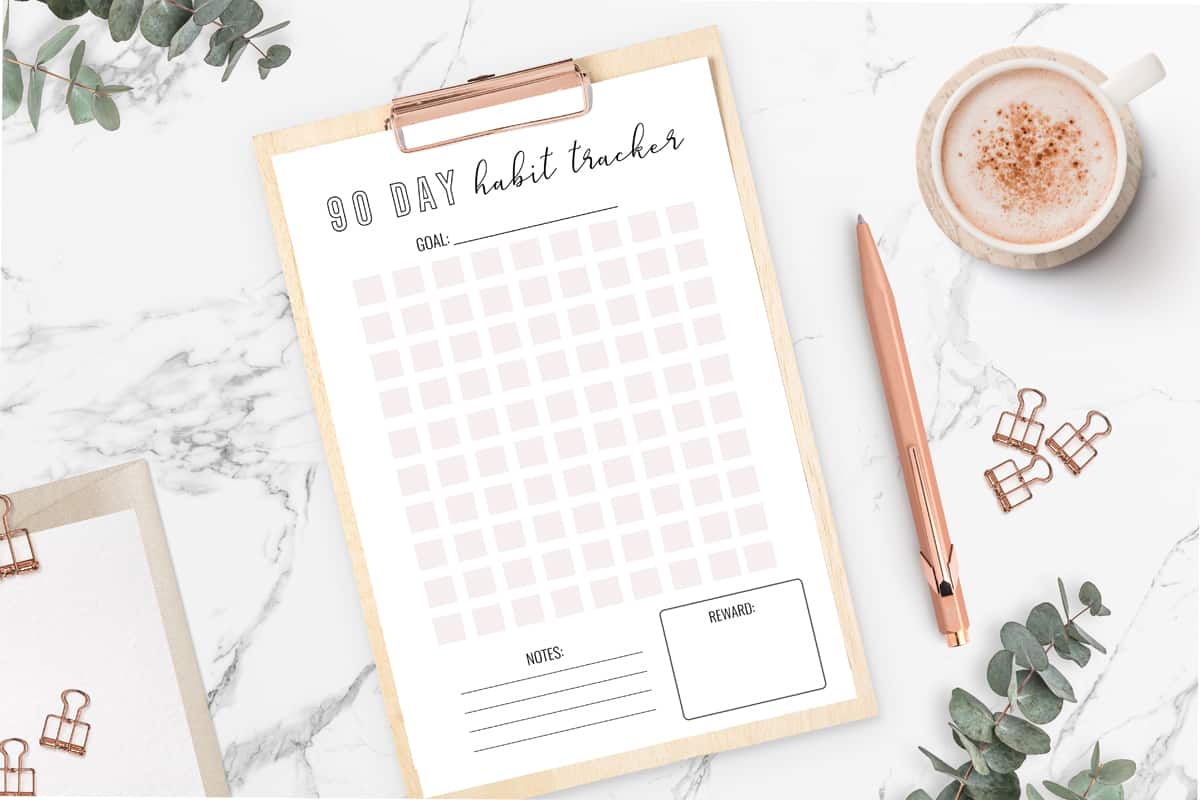 Is it just me, or does anyone else love physically checking off things? If this sounds familiar, then this free printable habit tracker is for you.
Free Printable Habit Tracker
Although I've tried lots of habit tracking apps, with various levels of success, nothing beats manually checking off a box. I think it also helps having it displayed so that I walk past it every day.
If you love printable worksheets you will also want to check out our Free Printable Budget Worksheets or our Weekly Cleaning Checklist.
90 Day Habit Tracker
But back to this little beauty.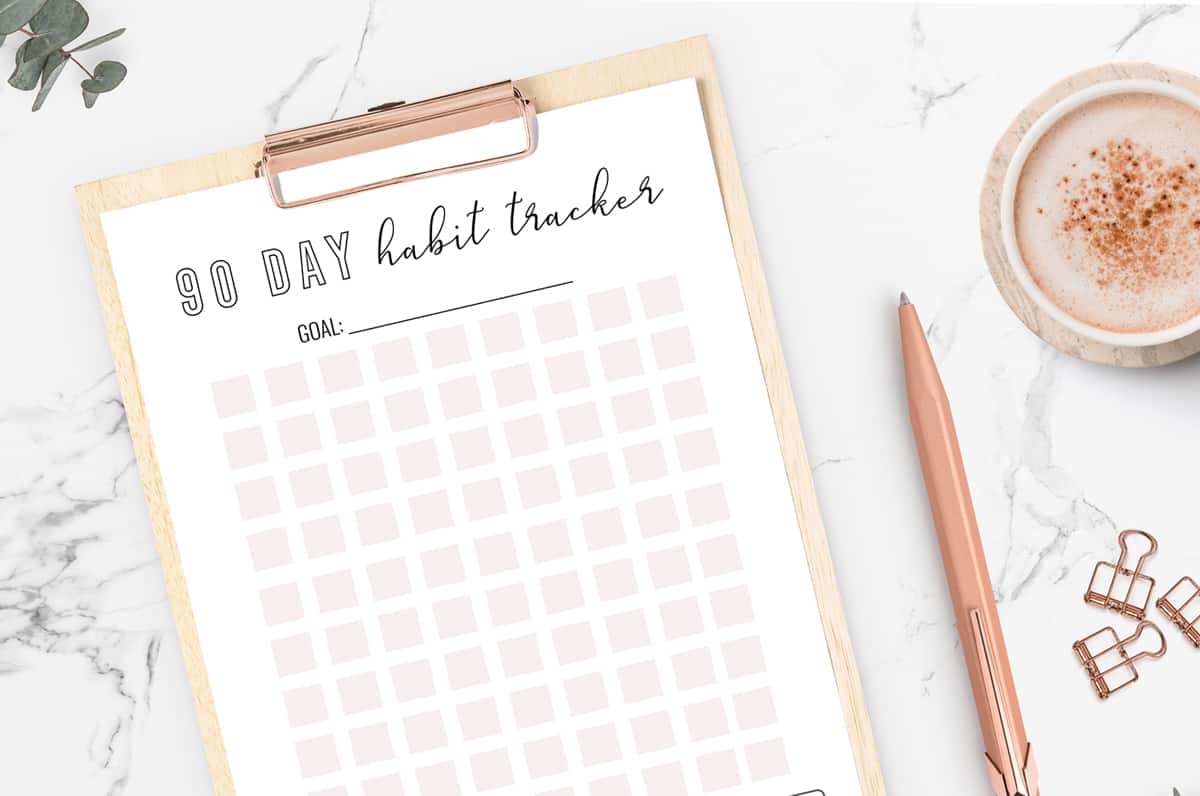 If you have never used one of our printables before, you are in luck. It is so easy. Simply download the printable linked below to your computer, click print, and get to using. It really is that simple.
Free Habit Tracker Printable
If you use our printable and enjoy it, we would love for you to leave us a positive comment and review, they mean so much to us.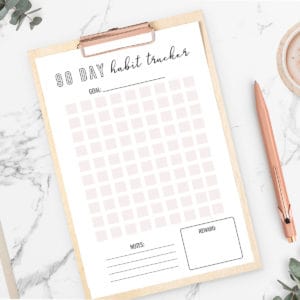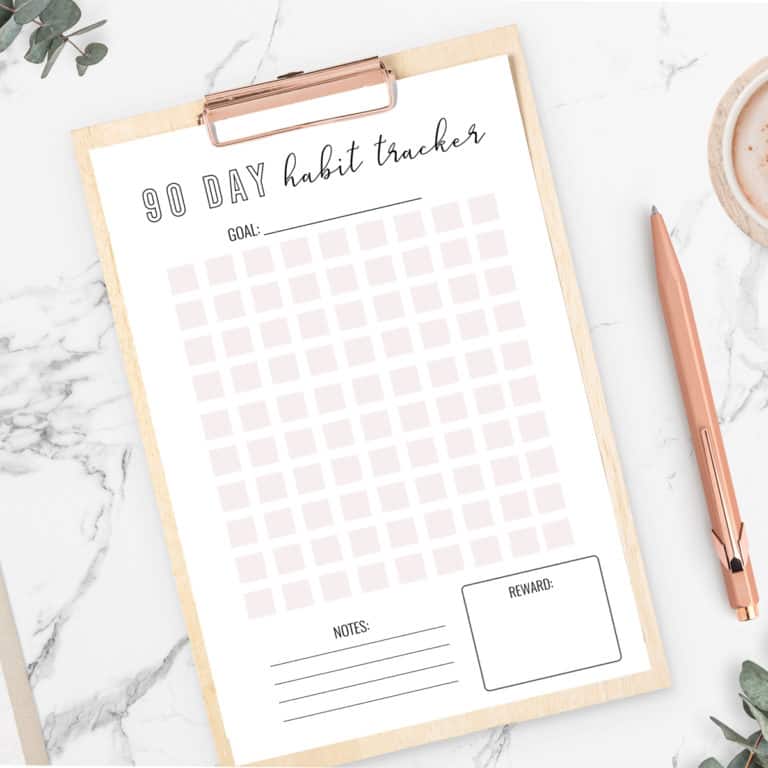 90 Day Habit Tracker
A beautiful printable habit tracker that is fun to use and display.
Print
Pin
Rate
Instructions
Download the file to your computer (see link in notes).

Print as many copies as desired and start tracking.
If you are looking for a new goal to motivate you, or simply help you become a better human, I have a suggestion. Institute a gratitude practice. Whether it is writing in a gratitude journal or simply being more mindful, this is a practice that has changed my life for the better.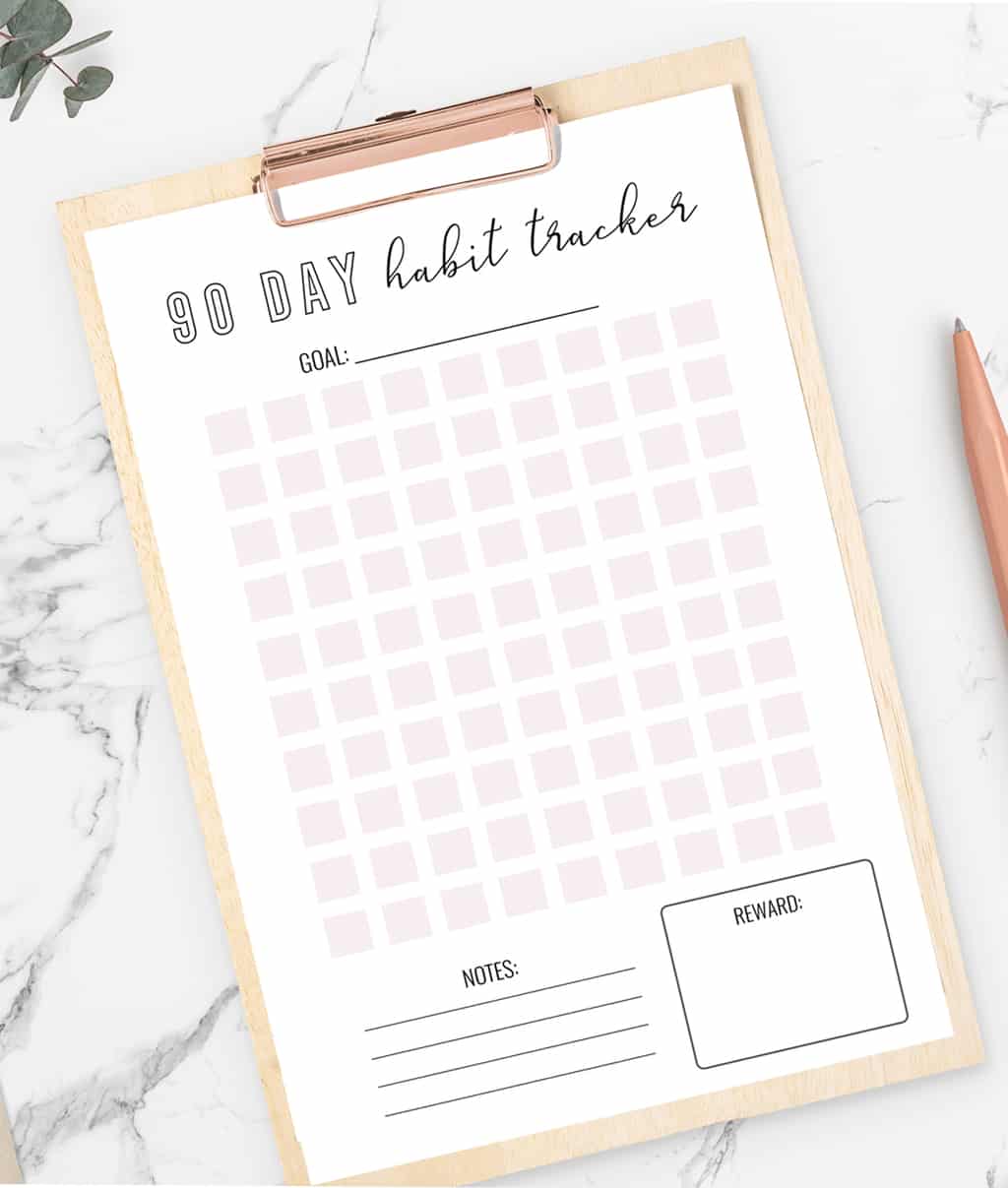 Happy habit forming, everybody.
xo,