White chocolate. Cadbury eggs. Oreos. I have just introduced you to three of my FAVORITE things, so it is no wonder I would eventually have the brilliant idea to put them all together! Haha. When we were kids we looked forward to every Easter primarily for the Cadbury eggs to appear on store shelves again, and every Christmas time we were overjoyed when my Mom snatched up a box of the white chocolate covered Oreos! It didn't take me long to figure out that I could easily make my own white chocolate covered Oreos the other 11 months of the year, but it took way too long for the birth of these white chocolate Cadbury covered Oreos! The best part is, they are super quick and easy to make!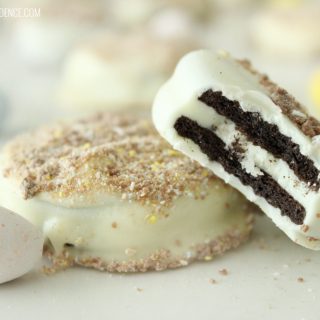 White Chocolate Cadbury Covered Oreos
These white chocolate cadbury covered oreos are WHAT DREAMS ARE MADE OF!!! But seriously though, best treat ever! Perfect to bring to your Easter gatherings or to use up those Cadbury eggs that the Easter Bunny brings!
Ingredients
Oreos

White chocolate chips or White chocolate melts

Cadbury Eggs
Instructions
Crush up your Cadbury eggs in a food processor or blender.

Melt your white chocolate according to package directions.

While chocolate is melting line a cookie sheet with wax paper and get your bowl of crushed eggs ready.

When chocolate is melted, dip your Oreos one at a time until covered and then lay flat on the wax paper. Once all your Oreos are dipped sprinkle the Cadbury crumbs on the top of the white chocolate and press gently with your fingers.

Refrigerate finished Oreos for about 20 minutes until hardened and enjoy!
*See the photo collage above for pictures of each step!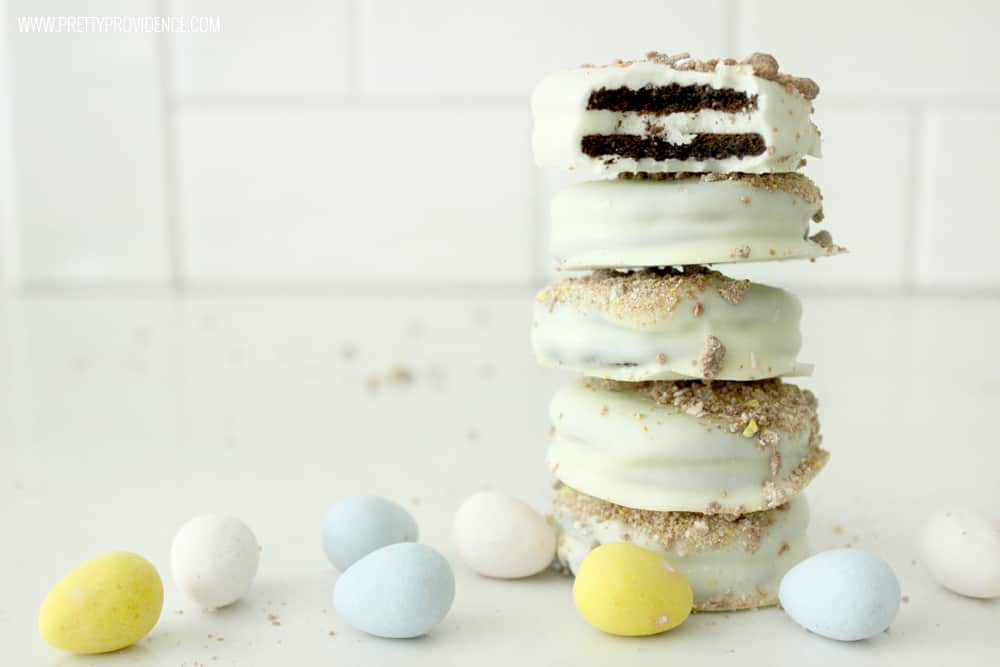 I have tried some with white chocolate chips and some with melts and they both taste great! The chocolate chips will go on a little thicker, while the melts spread a bit easier and cover more Oreos, but honestly they are pretty similar!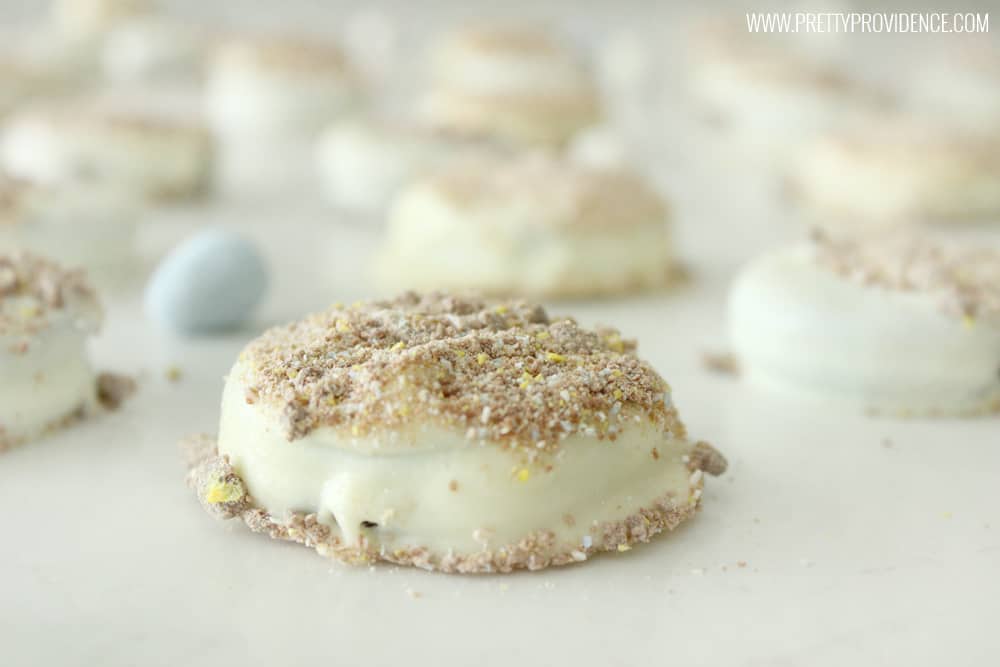 These will last in the fridge for weeks… assuming that they would ever last that long! I just stick mine in a tupperware container!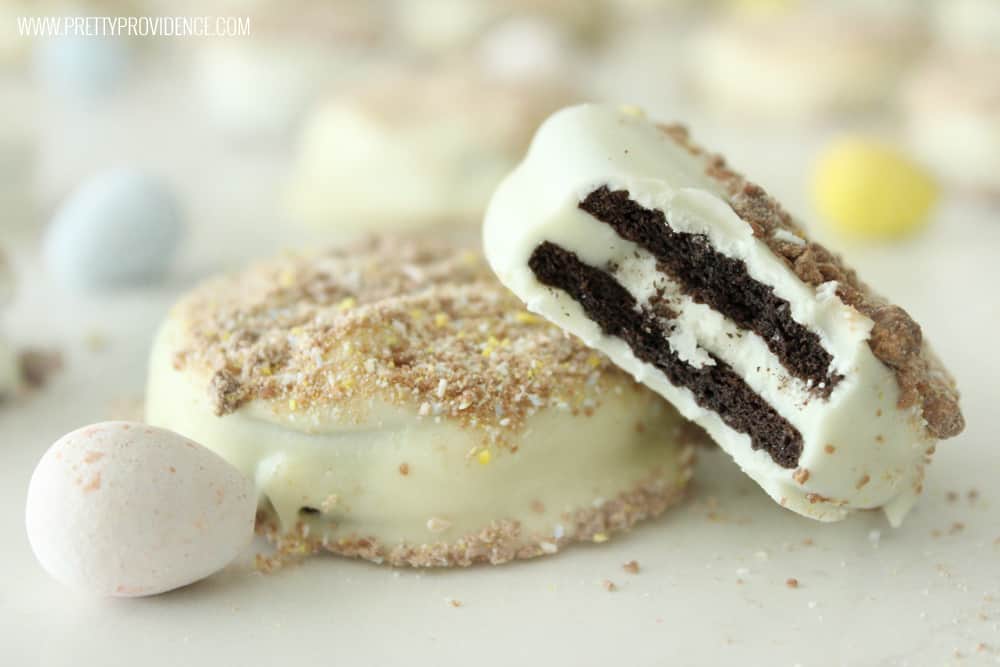 I'm not even gonna lie, they fulfilled my wildest dreams! Haha. I hope you love them as much as I did!