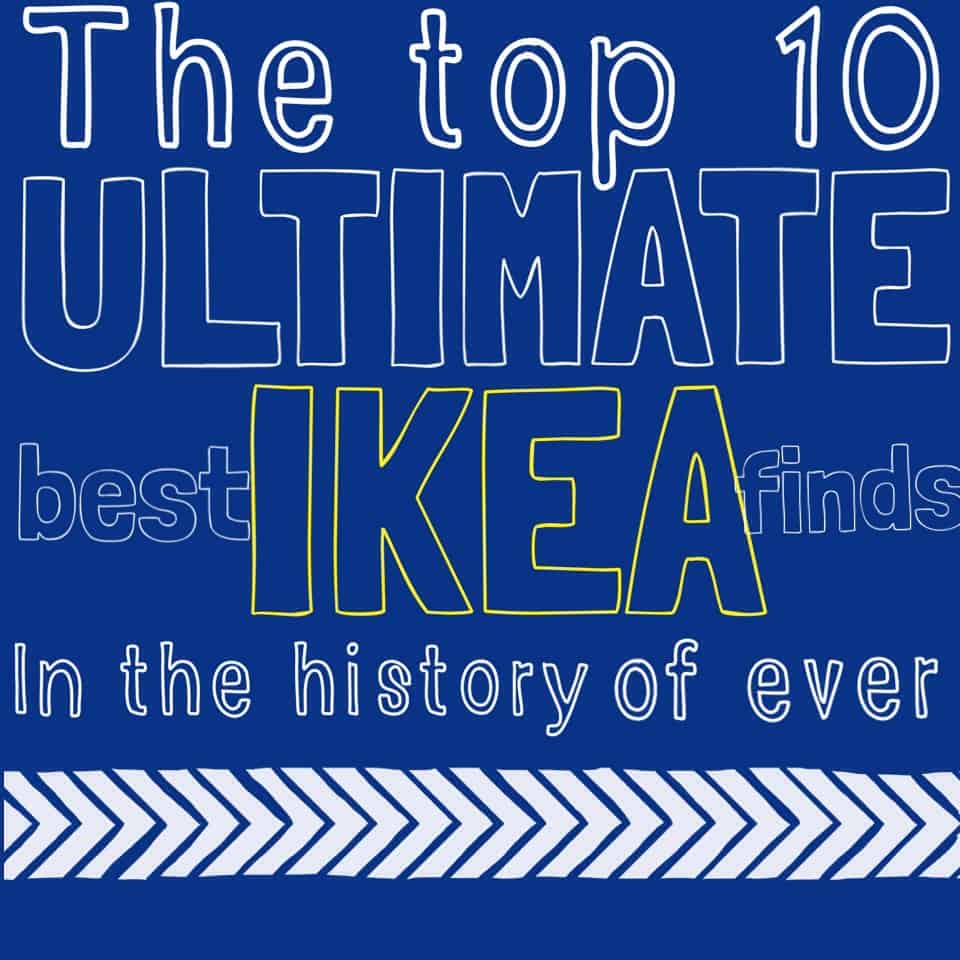 Hey guys! It's Kelsey from The Wells Collection back again to talk IKEA! Let's be honest, visiting IKEA is not for the faint of heart. I have yet to visit it's massiveness without suffering at least a mild anxiety attack. I also want to warn that not everything at Ikea is a good deal. There is quite a bit that is actually overpriced for what it is. That being said, the Swedish home mecca is still the bomb. There are a few absolute GEMS to be found there, and as my Christmas gift to you I have compiled a list of the very best ikea furniture. Really though, these are items that make my heart skip a beat, every piece receiving scores of 10/10 for both price and style. Without further adue I bring you the top 10 BEST IKEA FINDS IN THE HISTORY OF EVER!! #1. LILLBRON Coffee table  $99.00
Hello there gorgeous! I mean, I would love this piece if it were a million dollars, but for under $100? Just yes. #2.
BAROMETER Floor/reading lamp
  $49.99
This nickel plated floor lamp is a classic and blends beautifully with almost any design style. You can find the same thing at dozens of stores, but none anywhere near this price.   #3. 
LAPPLJUNG RUTA Rug, white/black
  $99.00
Any 8×10 rug under $200 is a great deal, and though this is made of polypropylene (not the best quality) it is an awesome and affordable way to make a fun statement in any room.   #4. 
LACK Side table, high gloss white
  $12.99
As T-Swift would say, this never goes out of style. The clean lines of this little darling, coupled with its glossy white finish make it a timeless modern side table. And for less than the price of dinner.   #5. 
HÄSTVEDA Armchair
  $59.99
Whether you need dining head chairs, living room accent chairs, bedroom occasional chairs, or front porch lemonade sippin' chairs- these versatille rattan cuties can do the trick.   #6. 
SNIGLAR Crib
  $69.99
Simple and natural is in right now, and that describes this crib to a T. Paired with simple white linens, this crib will bring an organic feel to your nursery. Also, It is made from solid beech wood, making it durable and safe for your little lovey.   #7. 
REGISSÖR Bookcase
  $139.00
The Saber legs and clean apron on this piece give it quintessential mid-century modern lines. Again- classic.   #8. 
RIBBA Frame Series
 $1.99- $24.99
I love these! So many shapes and sizes. So affordable. SO perfect for gallery walls!   #9. 
DALFRED Bar stool, black
  $39.99
The architectural style of these bar stools bring an industrial edge to any space, at a price that can't be beat.   #10.
FOTO Pendant lamp, aluminum
 $29.99
Another example of something you can pay A LOT more for somewhere else. These oversized and underpriced pendant lamps bring a fabulous contemporary touch to any kichen or dining area.  
BONUS- VIVAN Curtains, 1 pair, white
  $9.99
I just couldn't leave these out! I am a huge believer that every window should be dressed. At five bucks a panel, and with adjustable length, these clean and simple drapery panels make that more than possible. There you have it! I hope you enjoyed my favorite IKEA finds, and I would LOVE to hear about yours! With millions of products to sift through, I am sure there are some gems that I missed. J Be sure to head over to my site,
The Wells Collection
or find me on
insta
 or
facebook
for more design goodness. xoxo Kelsey