Hey guys, Vanessa from Our Thrifty Ideas back today with another free printable. Can you believe it's fall already? I seriously am SO excited. Being able to wear sweaters, boots, scarves, and snuggle up with a hot cocoa is my idea of a fabulous day. Also, all of the smells in the air are divine. I seriously can't get over the aromas that fill the house with baked goods and crockpot meals cooking during the day.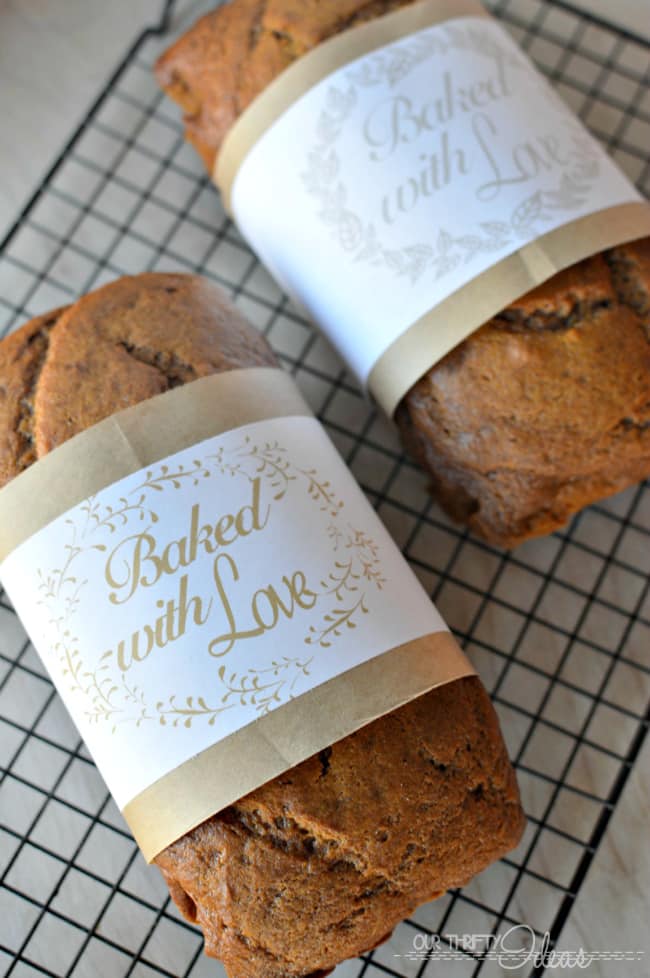 I have Jess to thank for my love of pumpkin bread lastly. She took me out to dinner for my birthday last month and we both inhaled the pumpkin bread we tried at Kneaders. I've been obsessed ever since. Although I LOVE the stuff from the restaurant, it can get pricy with how much my family has been inhaling it. So I've started making my own, and I can never bake anything without passing a bunch of it out to my friends and neighbors.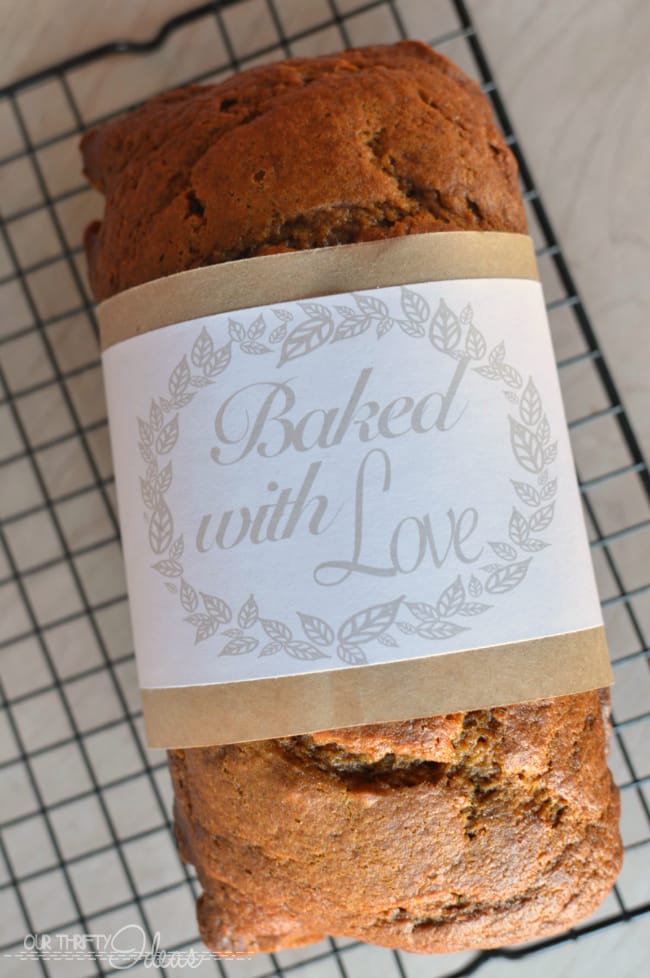 With my latest batch of pumpkin bread, I wanted to dress them up a little before handing them out to friends. So I created this fabulous bread loaf wrapper. They print 2 to a page, and once cut out you can put it around the bread or layer it like I did. I put it on top of a strip of contact paper. On one, I tied some twine around it too. Sometimes it's just the small details that make things a little more special.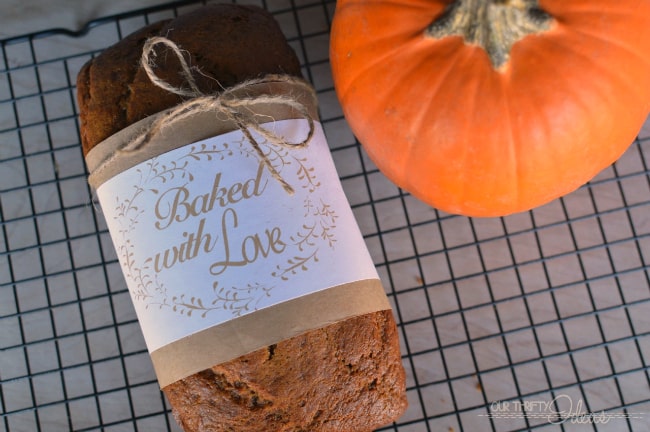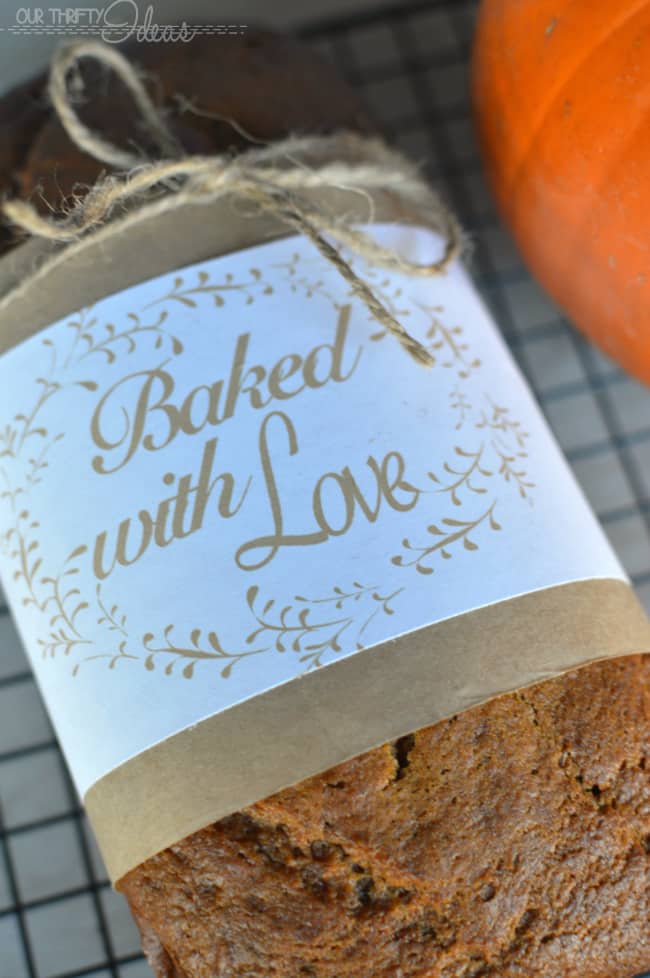 And if you want the most AMAZING pumpkin bread recipe, check it out on my site today.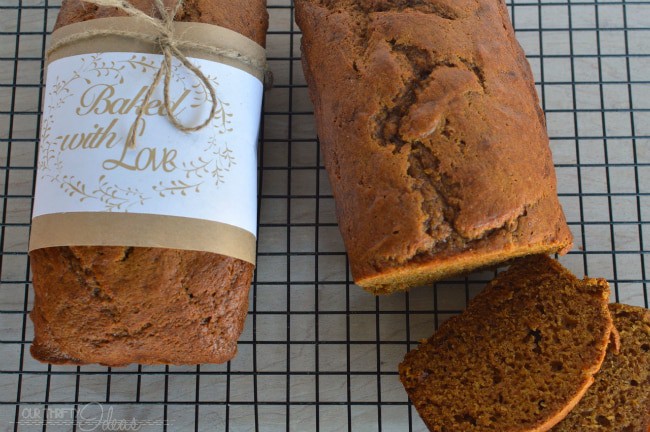 And I'd love for you to follow me on social media for other amazing ideas: