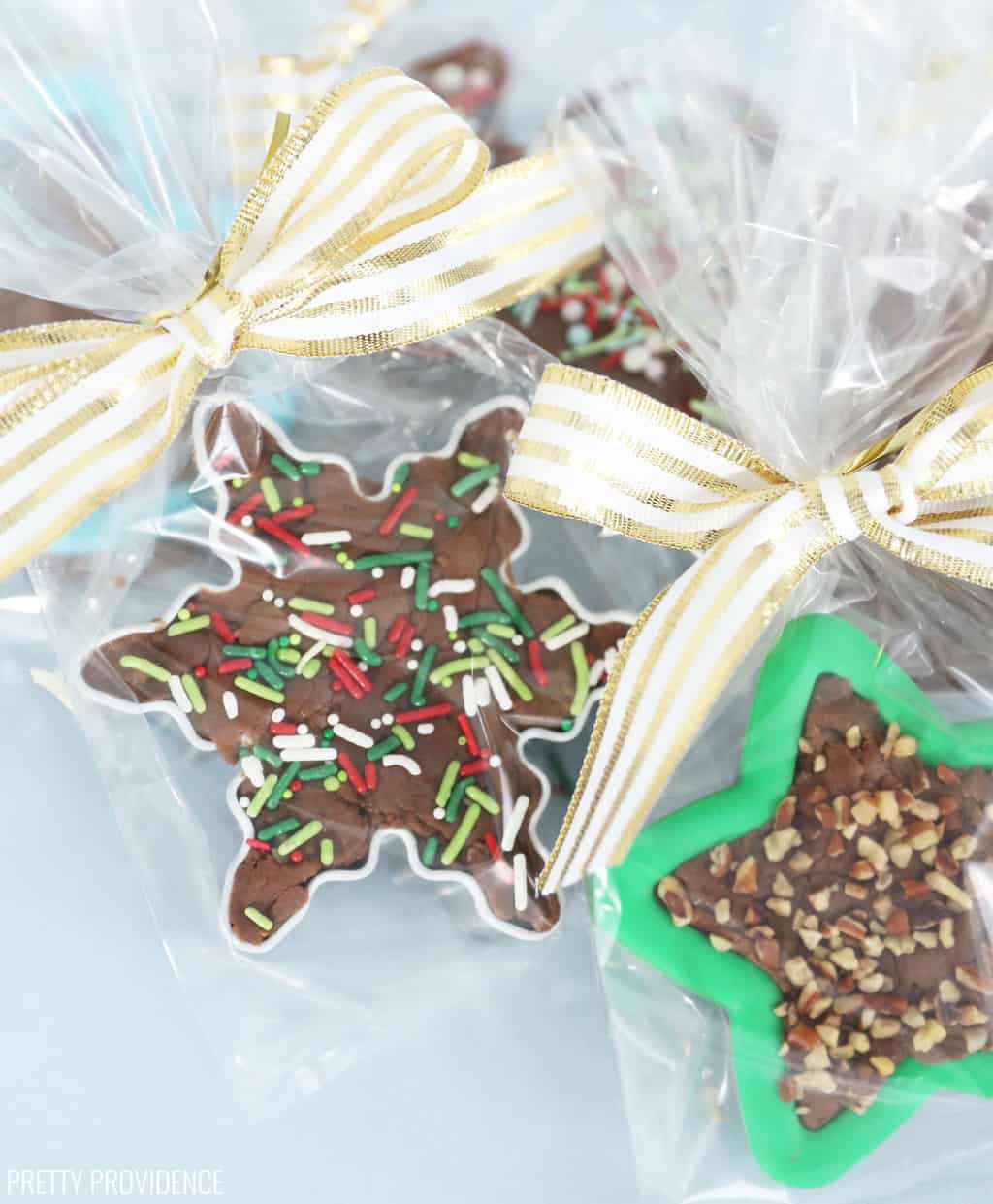 So, you all know how much I love giving gifts! Seriously, it is one of my very favorite things. At Christmastime especially, I just want to give a gift to everyone. Family, friends, teachers, neighbors, mailman, garbage man.. everyone! As you can imagine, that can really add up, so I try to get creative.
Today I am going to share one of the ways you can creatively gift treats to someone! Filling cookie cutters with fudge. Sometimes, when you are giving out treats to people it is hard not to feel like you have to give a whole plateful, etc. I love this idea because it allows you to be fun and festive while limiting the quantity you feel like you have to give. Also, as a fun bonus they get to keep an adorable Christmas cookie cutter!
Here's the details: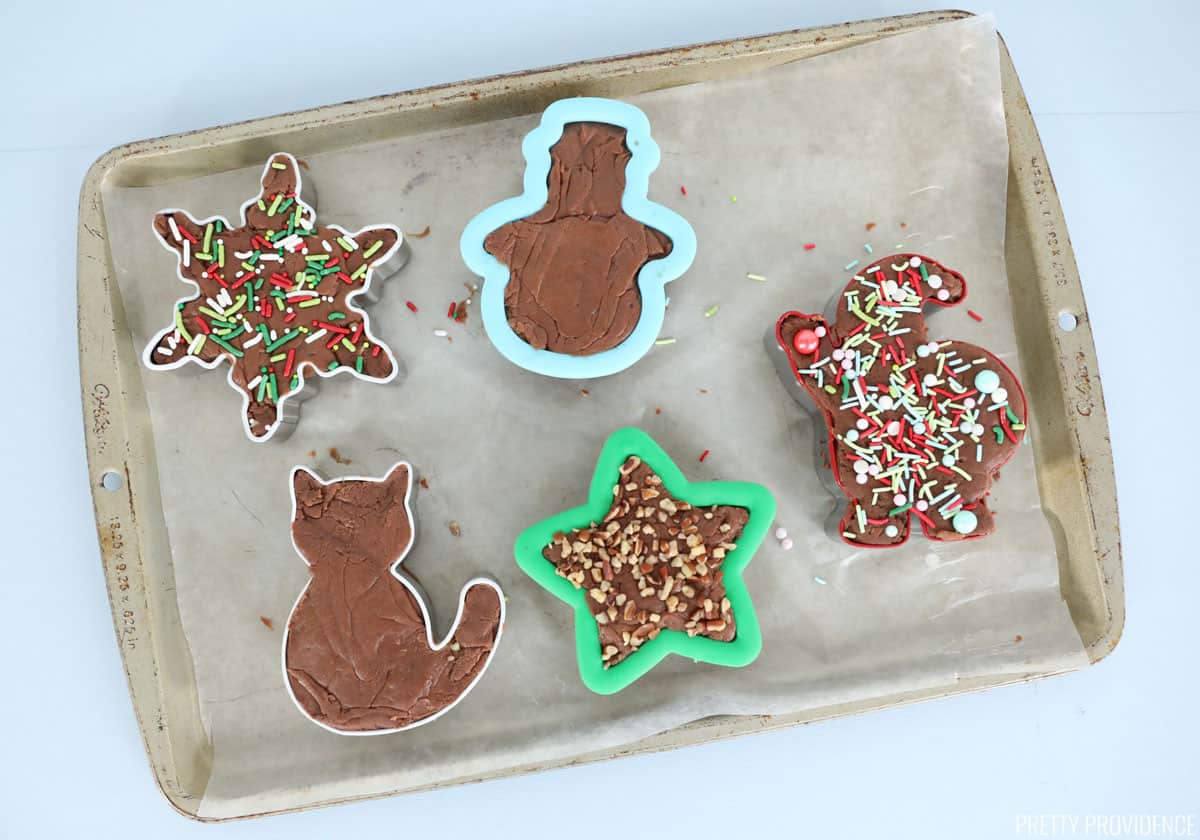 Line a cookie sheet with foil. Make your fudge according to recipe directions (this is the recipe I always use.. easy, quick and delicious)! When it gets to the part where you pour the fudge in the pan, use a measuring cup with a handle and scoop portions of fudge into each little cookie cutter. Use a spoon to smooth fudge out as necessary, as it will be pretty thick and may not get into all the corners without a little coaxing! Sprinkle nuts over the top to garnish and set in the fridge to harden.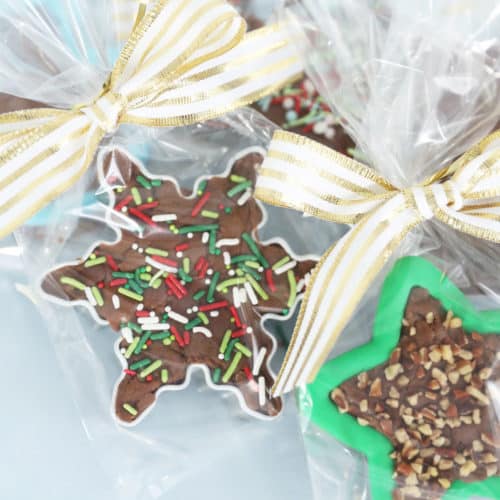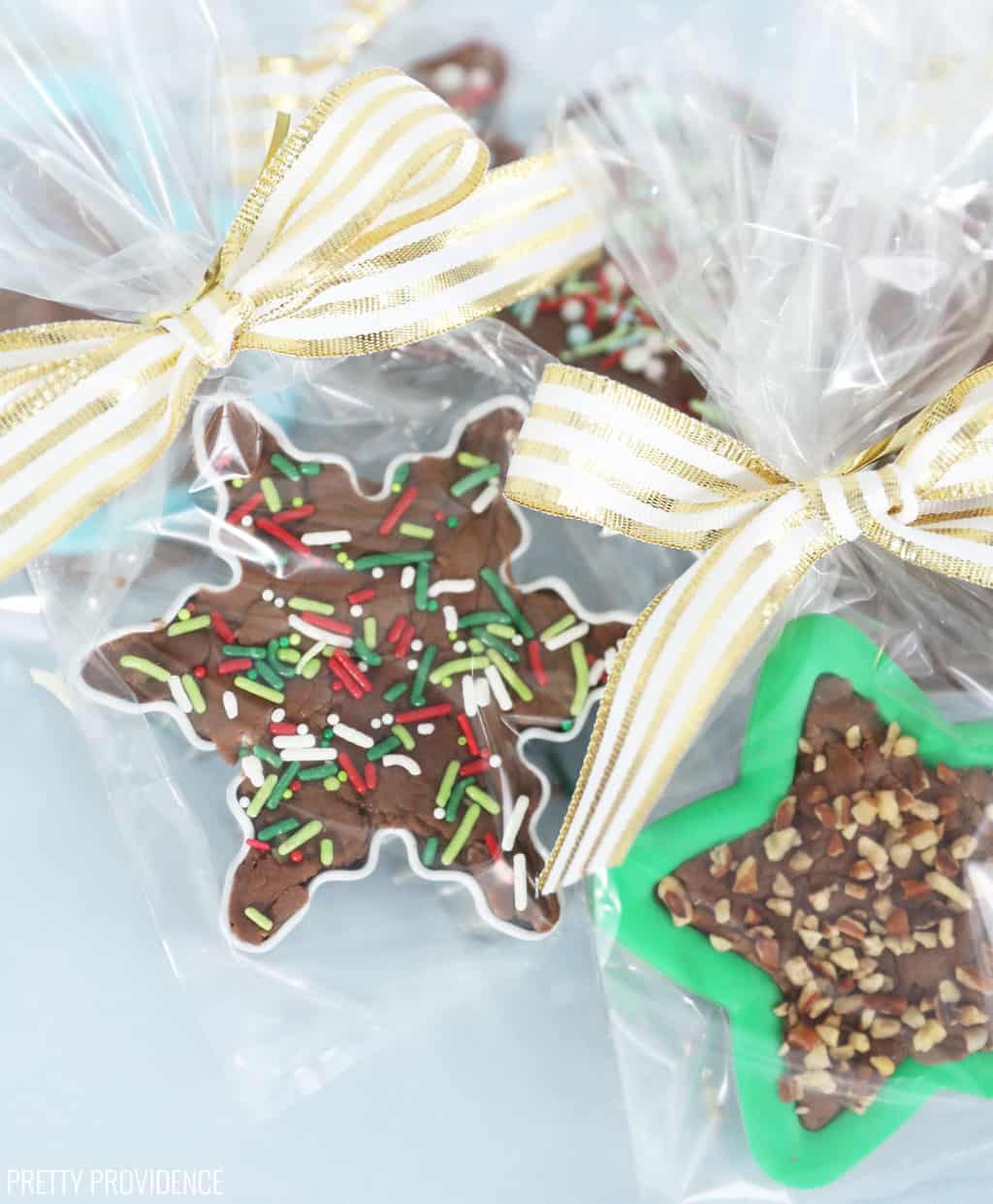 To package, I just wrapped mine in clear cellophane bags and tied with some red and white bakers twine! These are the cookie cutters I used.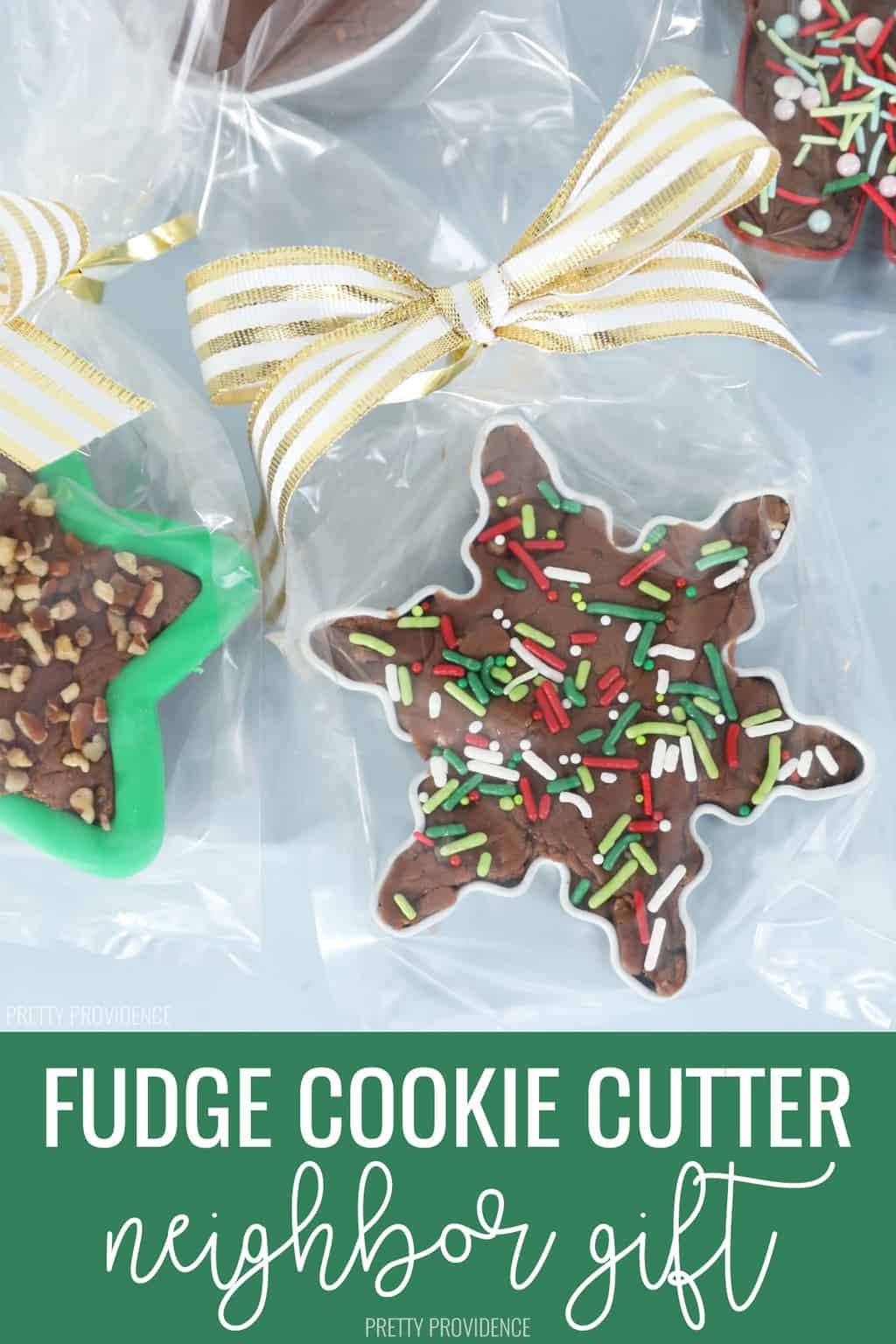 If you aren't a fan of nuts, try decorating with Christmas candies or holiday colored sprinkles! If you have kids old enough, it can be really fun to decorate these treats, just make sure you do it before your fudge sets!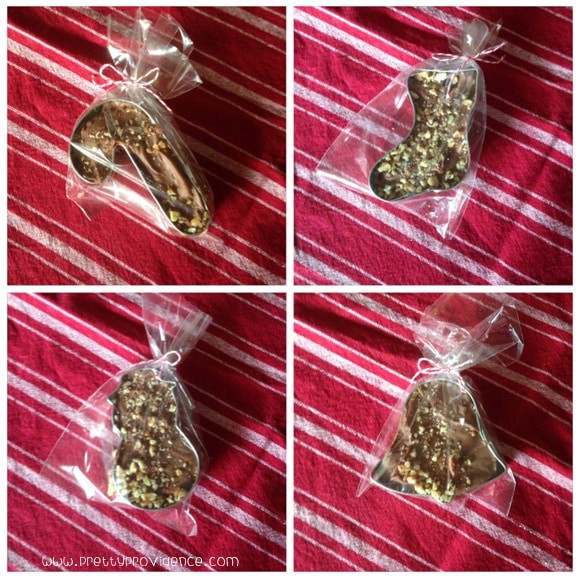 Here's a close up of candy cane, stocking, snowman and bell, aren't they cute?
Happy holiday gift giving friends! I am giddy with excitement already.

If you like this post, you will totally like Mint Themed Gift Ideas with Free Printable Gift Tags and New Pop Gift Basket!
This post may be linked up to one of these link parties.