Check out these amazing DIY curtain rod ideas! Instead of buying cheap curtain rods that won't last, make high-quality and beautiful rods without the high price tag!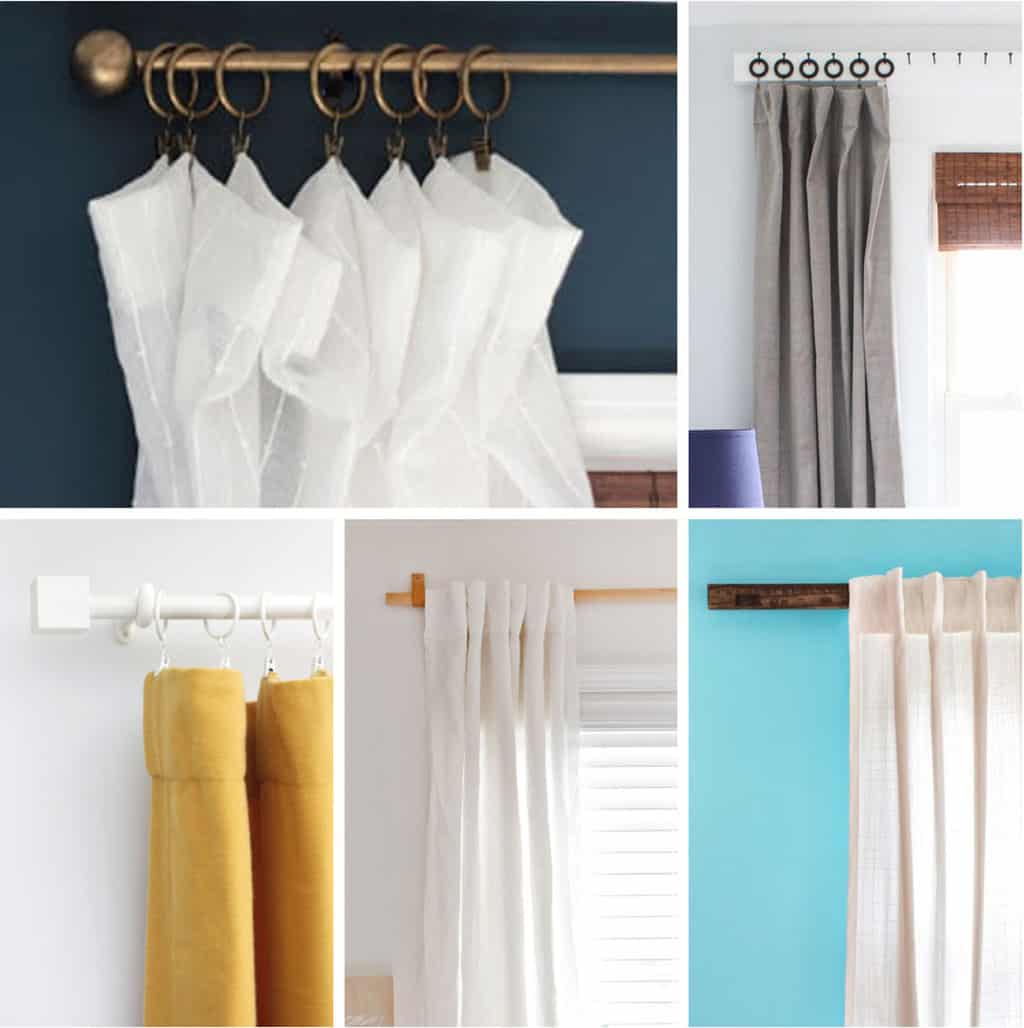 *This post contains affiliate links.
When you first move into a new home, or even just want to upgrade your window treatments, buying curtain rods can be a headache. I remember feeling frustrated at how expensive it was even to buy cheap curtain rods for every window in my house. I should have done DIY curtain rods! At first, I decided to buy the cheapest curtain rods I could find, and guess what? They looked BAD after a while. They were too lightweight to hold up my beautiful velvet curtains, they bowed and eventually broke.
I eventually replaced them with good-quality curtain rods, one by one. However, I kinda wish I would have just done some DIY curtain rods in the first place. There are some incredible tutorials out there, where you can make curtain rods that are sturdy enough to last the test of time – and customize them to your personal style!
If you're looking for some budget-friendly home ideas you should also check out DIY No-Sew Curtains, our How to Paint Furniture with Chalk Paint, or browse our whole DIY projects gallery.
DIY Curtain Rods
Wooden Dowel Curtain Rods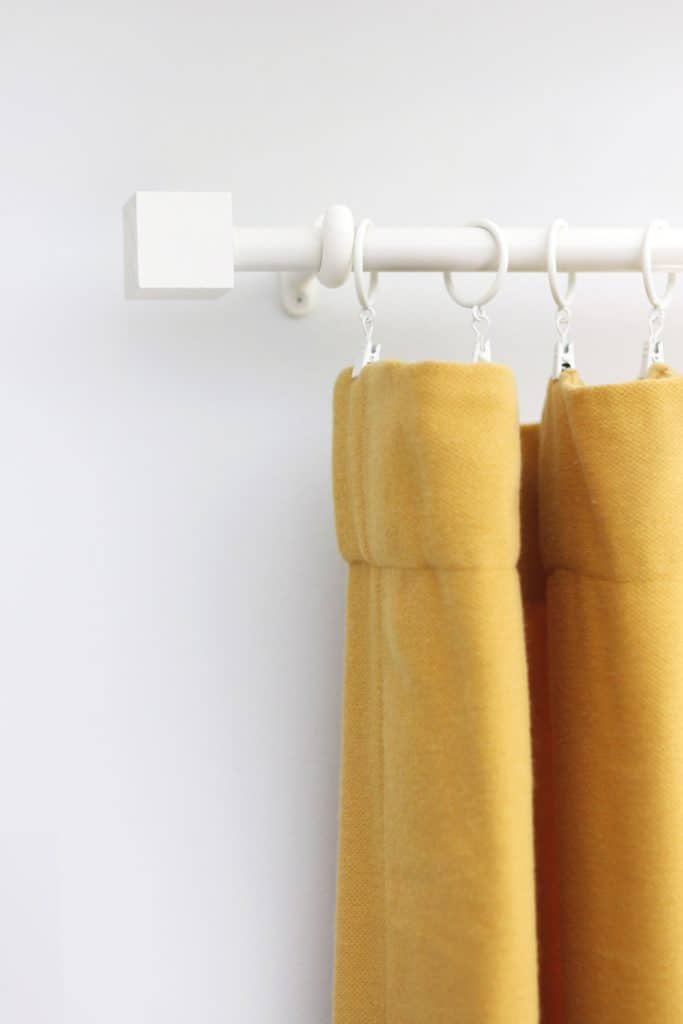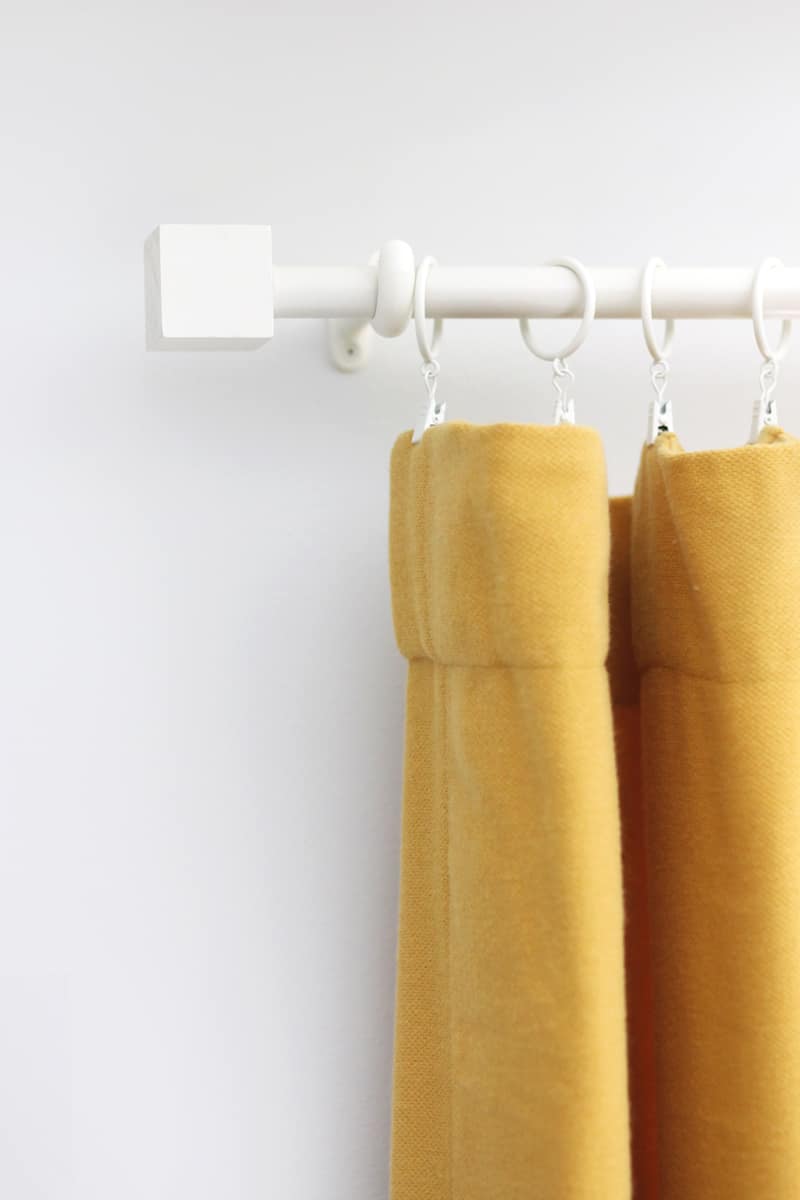 DIY Budget-Friendly Curtain Rod and Finials
It is impossible to tell that these chic curtain rods are made from steel pipe and wood blocks. The ladies at A Beautiful Mess always come up with ideas that are inexpensive but so beautiful!
SEE THE POST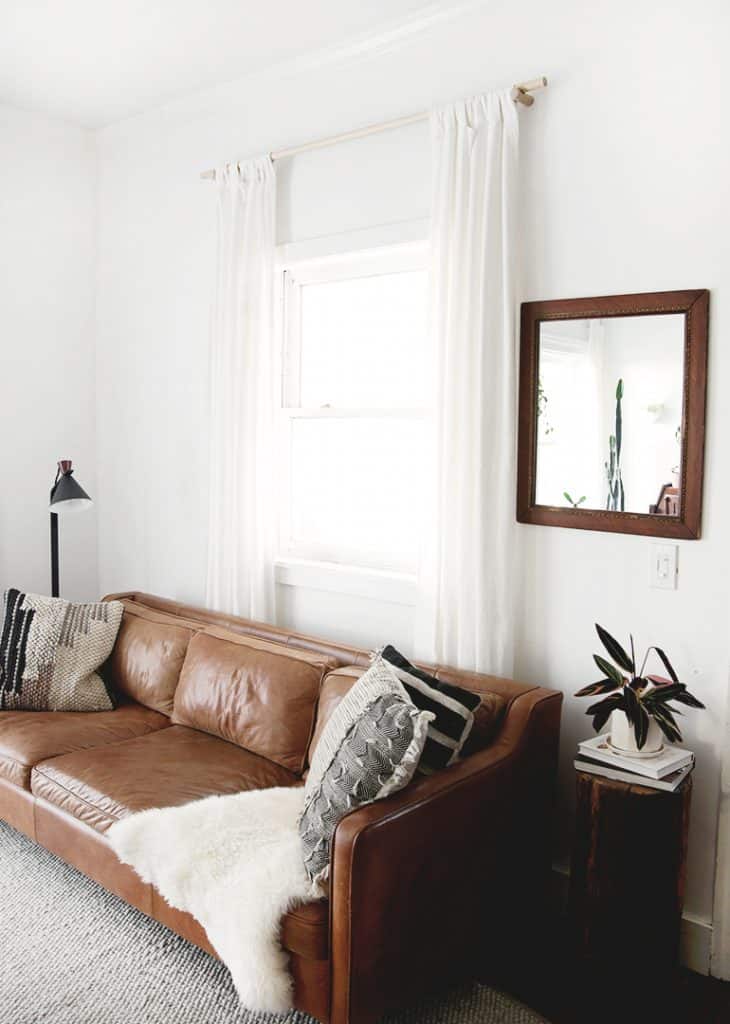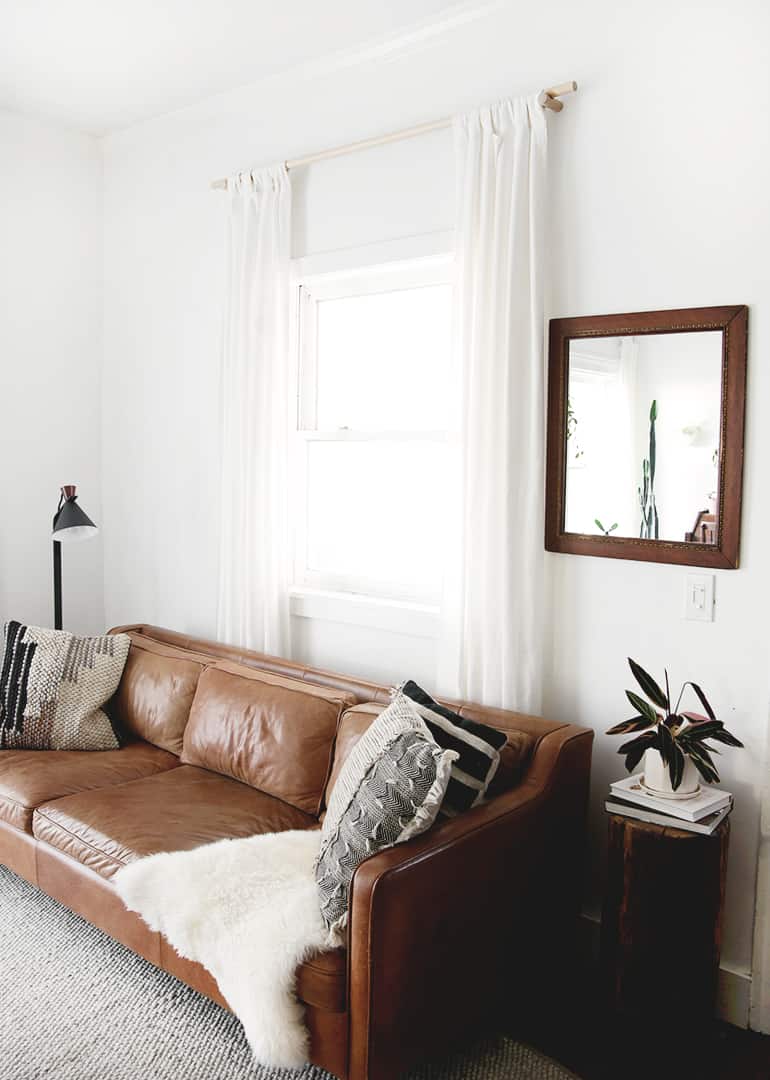 DIY Wooden Dowel Curtain Rods
Okay, The Merrythought's wooden dowel curtain rods are awesome if you are into minimalist modern decor! They look so chic in this room.
SEE THE POST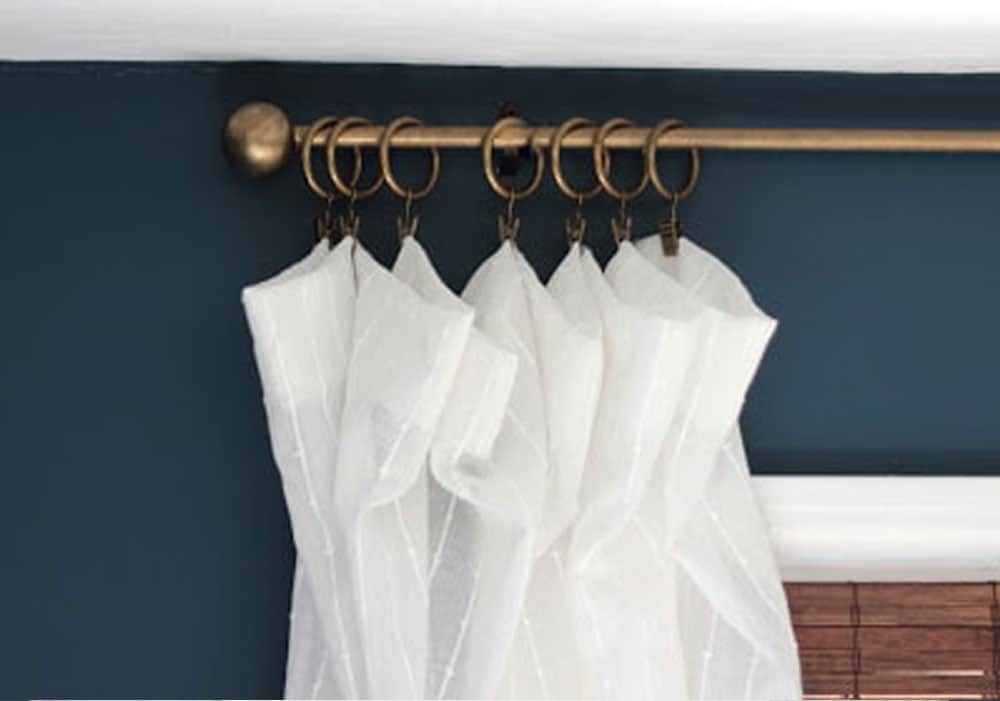 DIY Curtain Rod with Brass Finish
This gorgeous brass curtain rod is made from a wooden dowel and two ping pong balls. YOU HEARD ME! So inexpensive and so pretty!
SEE THE POST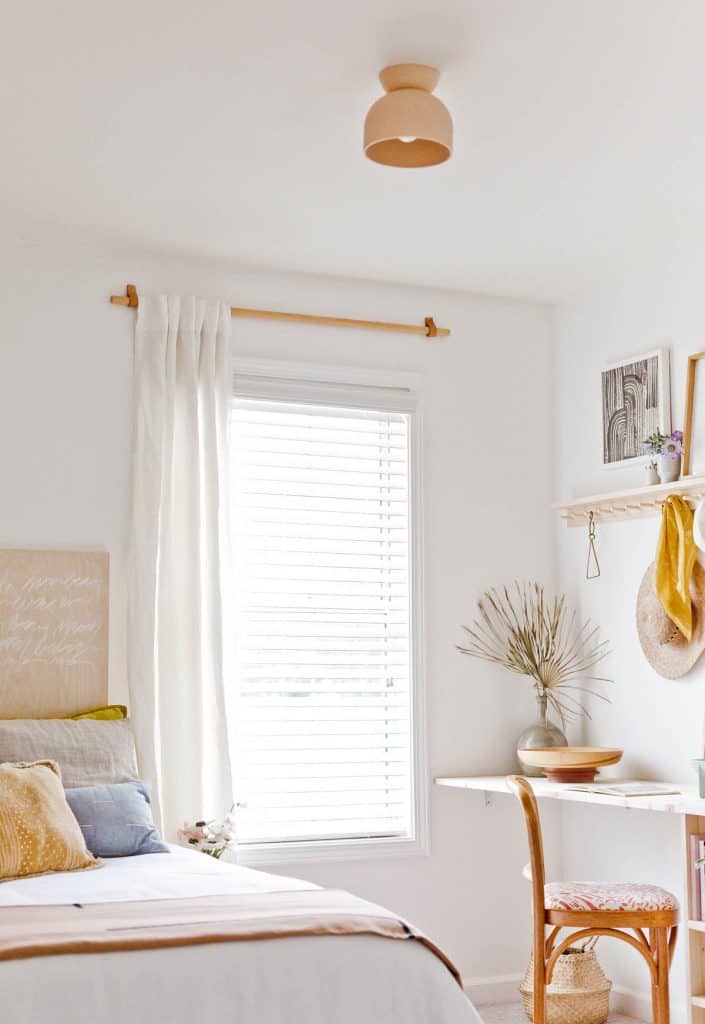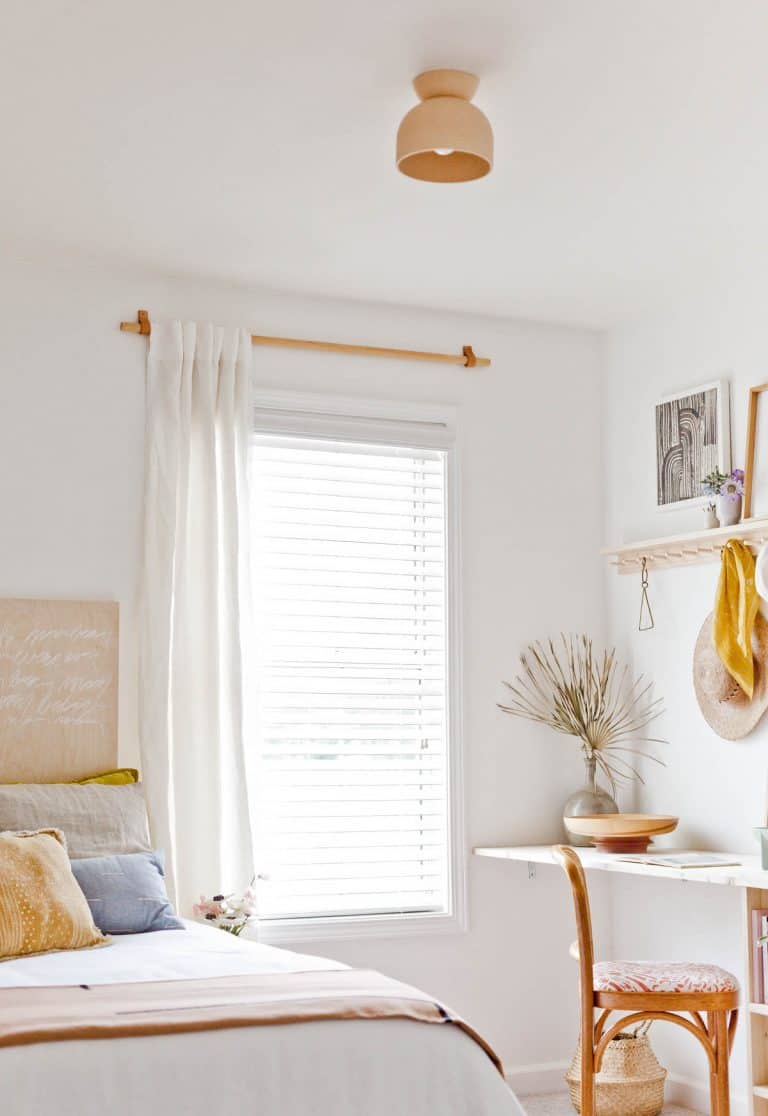 DIY Curtain Rods for less than $10
This wooden dowel curtain rod with leather loops from Paper and Snitch is really cool, and super budget-friendly! I love this minimal look.
SEE THE POST
Distressed Wood Curtain Rods
Make some Restoration Hardware-inspired wood curtain rods with Maison de Pax! These are so beautiful for a vintage-modern look.
SEE THE POST
Pipe Curtain Rods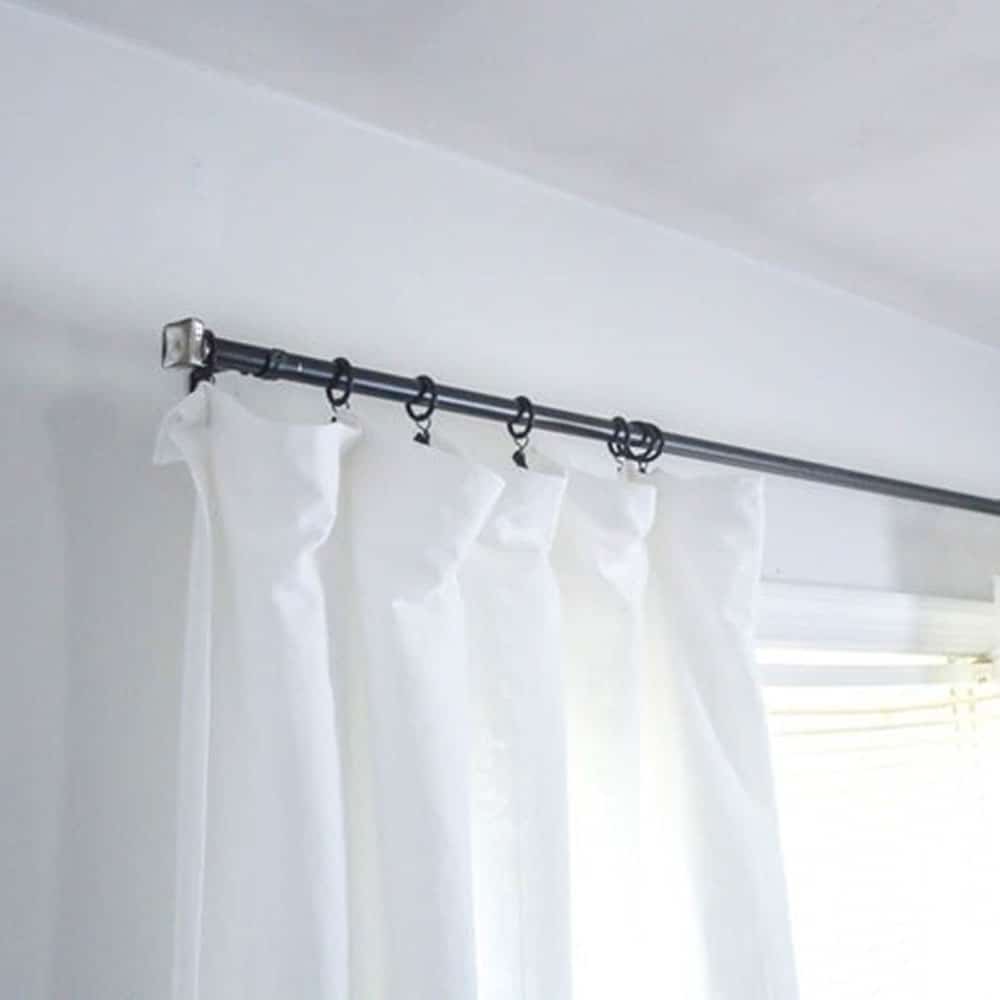 DIY Curtain Rods by Lovely Etc.
Make DIY curtain rods for super cheap with electrical conduit! Lovely Etc. has a great tutorial.
SEE THE POST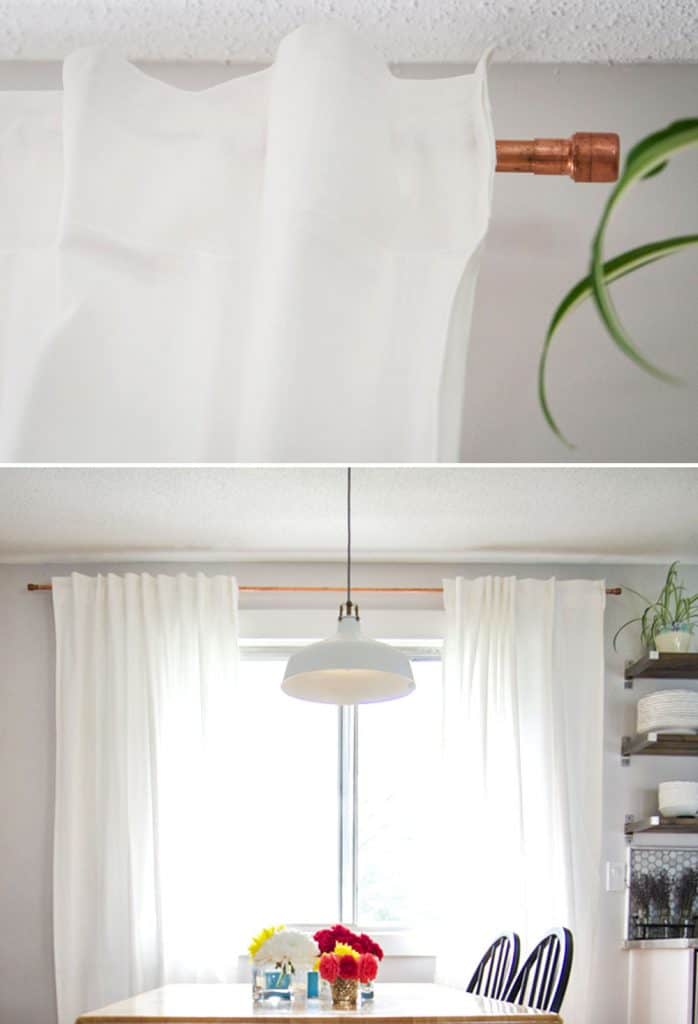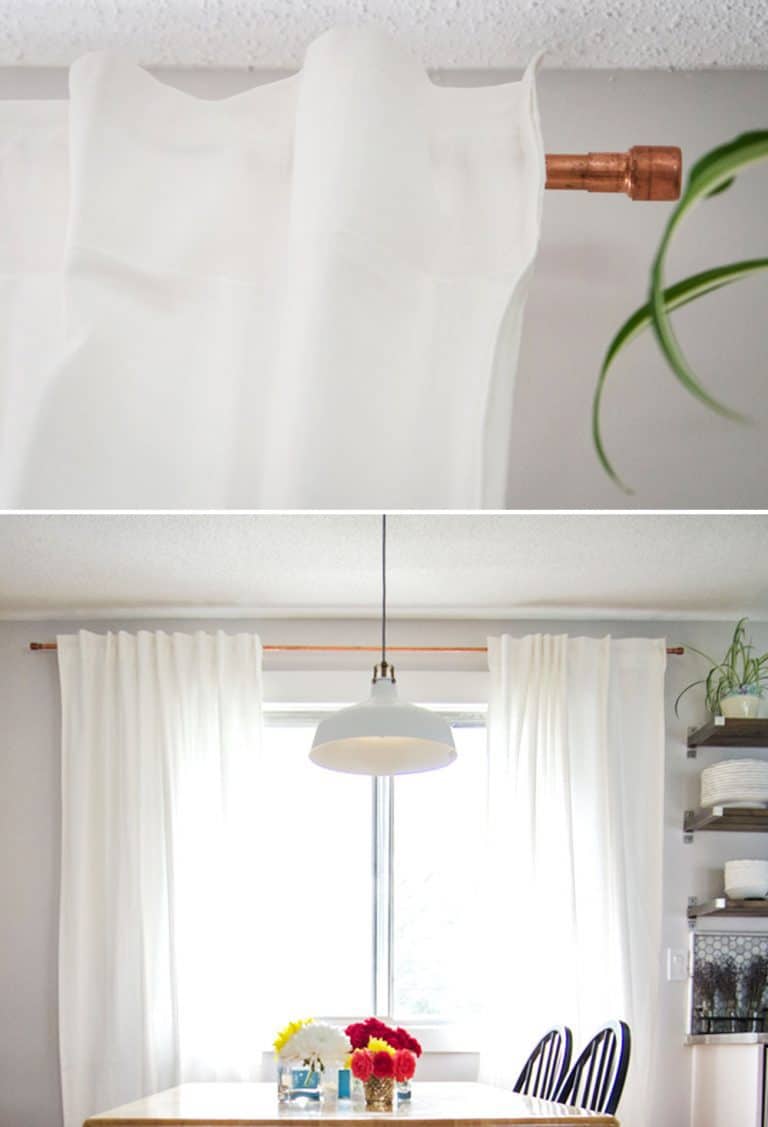 Salvaged Copper Curtain Rods
I love the look of these salvaged copper curtain rods from Colleen at Lemon Thistle! She said they only cost $10 for each window!
SEE THE POST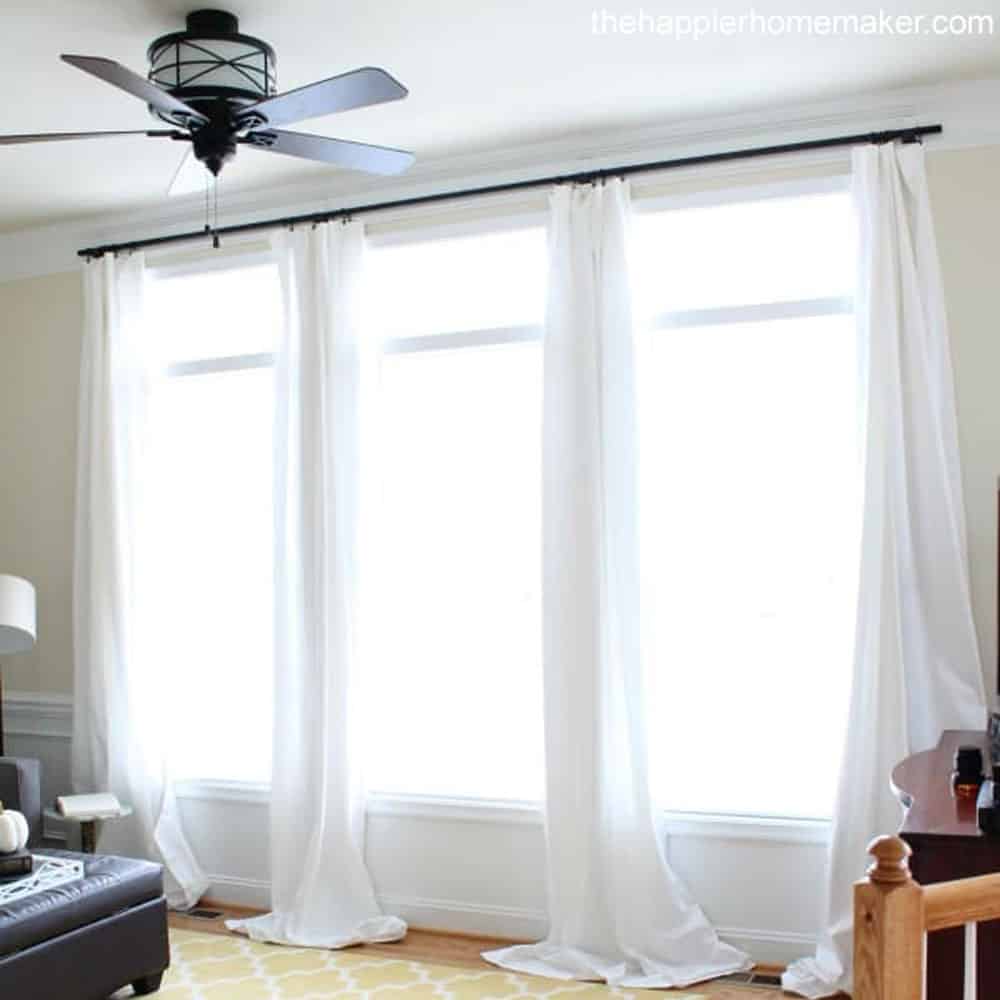 Hang Curtain Rods with Command Hooks
I never thought to hang curtains with command hooks but The Happier Homemaker shows us how! You just need to use a lightweight rod and curtains!
SEE THE POST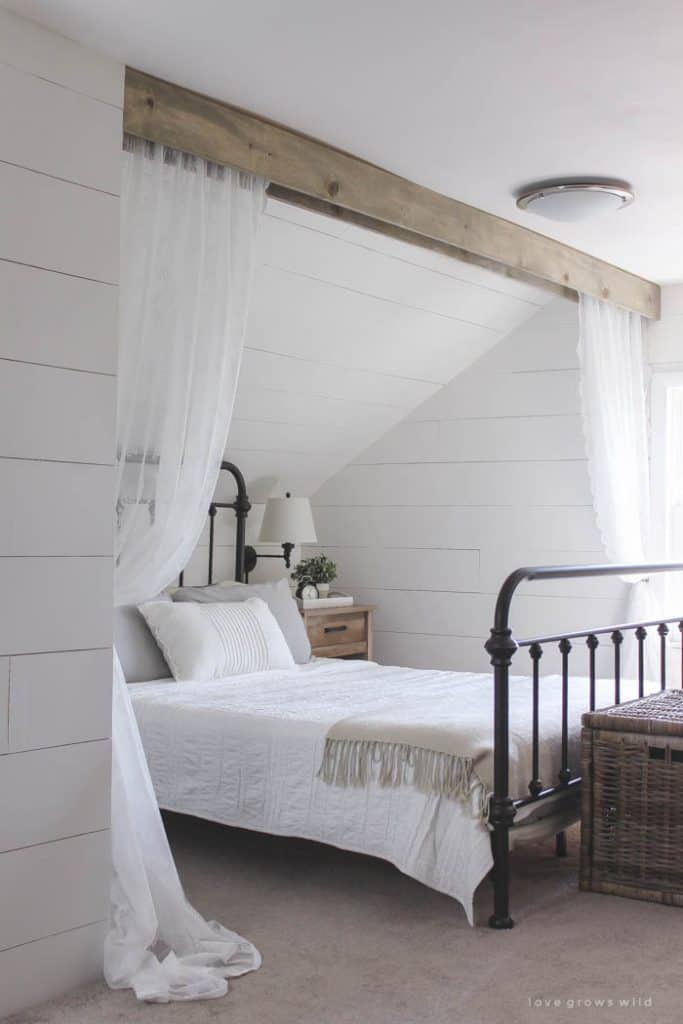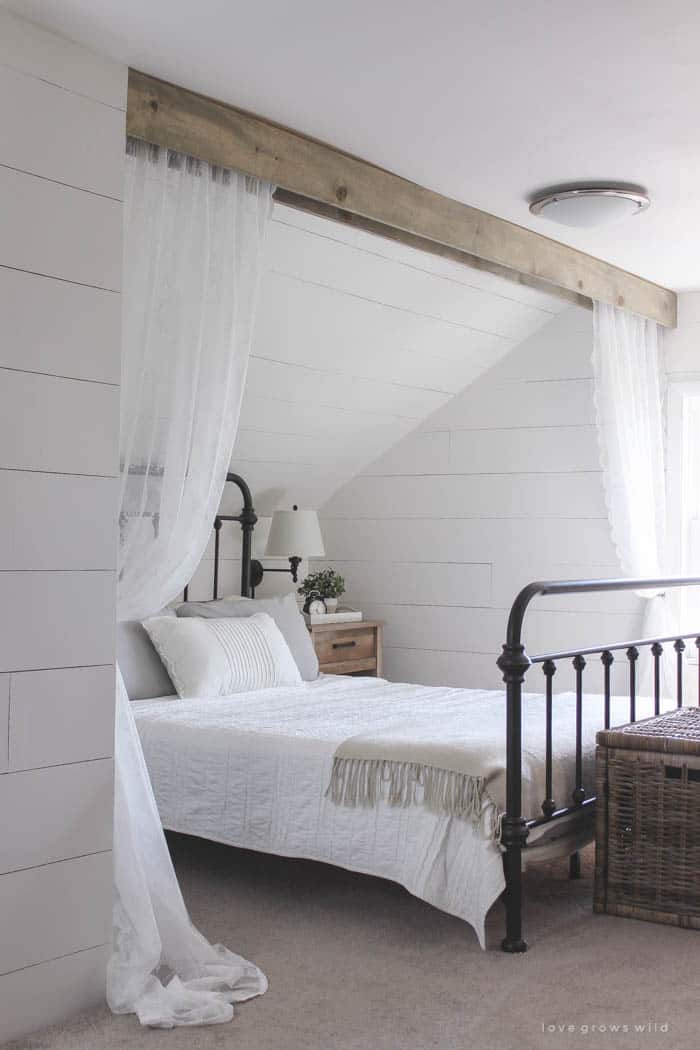 Wood Beam Curtain Rod
Love Grows Wild hung curtains in a bedroom with this really cool DIY wood beam! Inside the beam is some PVC pipe holding up the lace curtains. What a beautiful project!
SEE THE POST
Repurposed Items a Curtain Rods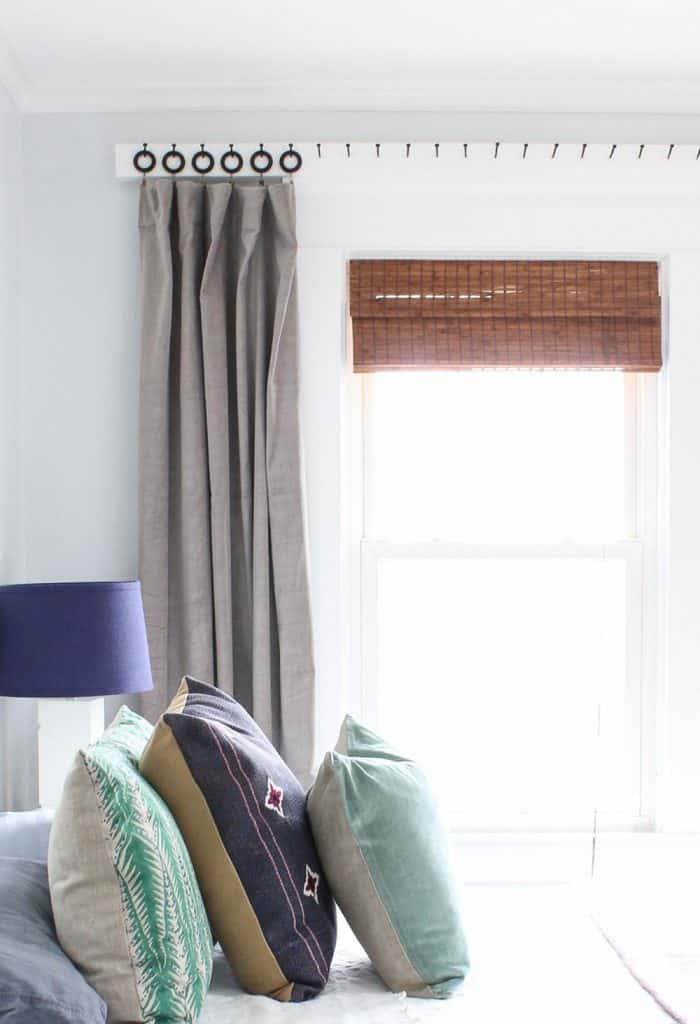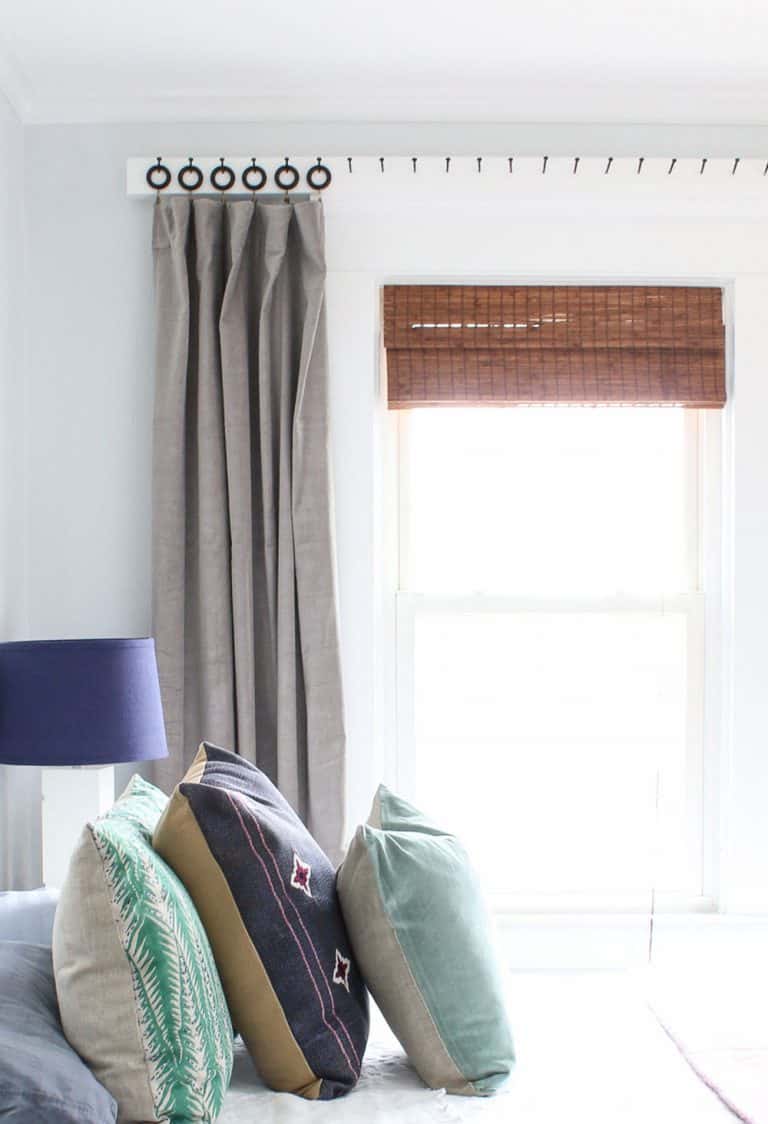 Forged Nail Curtain Hanging
These curtains are hung using 2 x 4's and forged nails! This is such a cool idea from Inspired by Charm.
SEE THE POST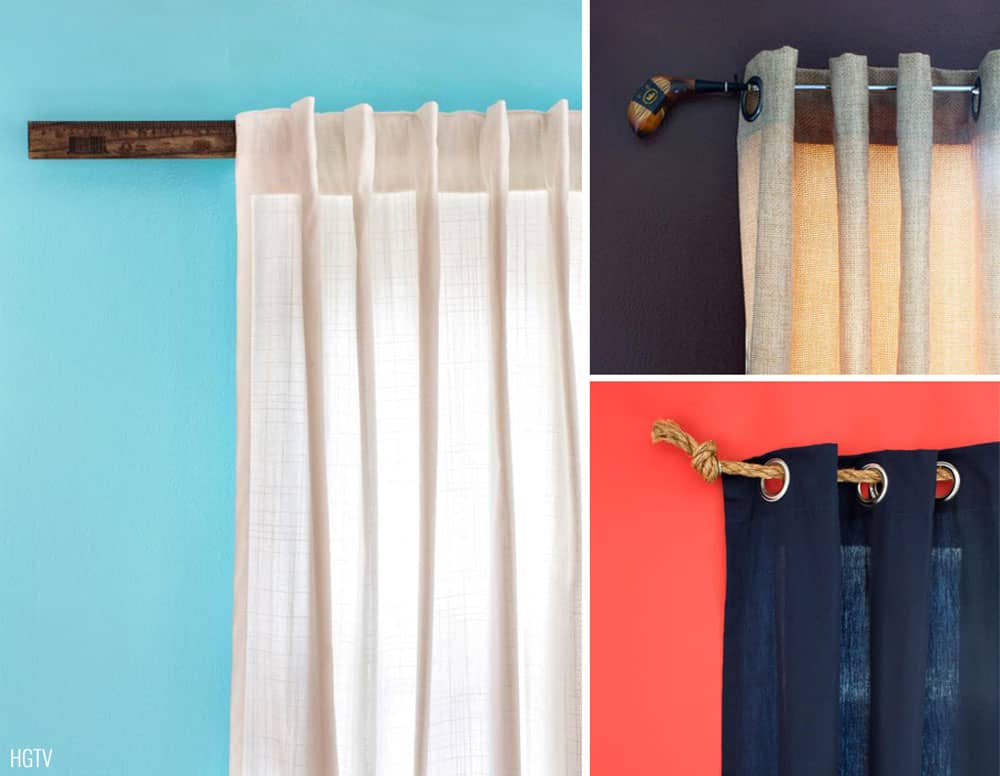 Think Outside of the Box - Hang Curtains with Repurposed Items
HGTV has a cool list of things to repurpose as curtain rods or curtain hardware! Some of the ideas are to use a yard stick, rope, or a golf club to hang curtains.
SEE THE POST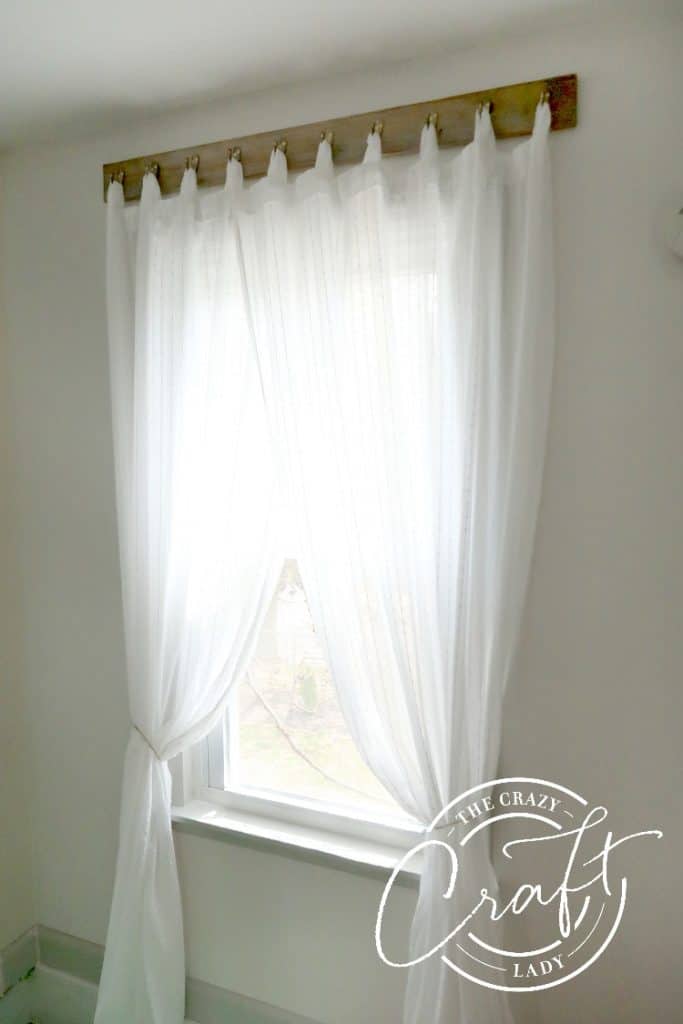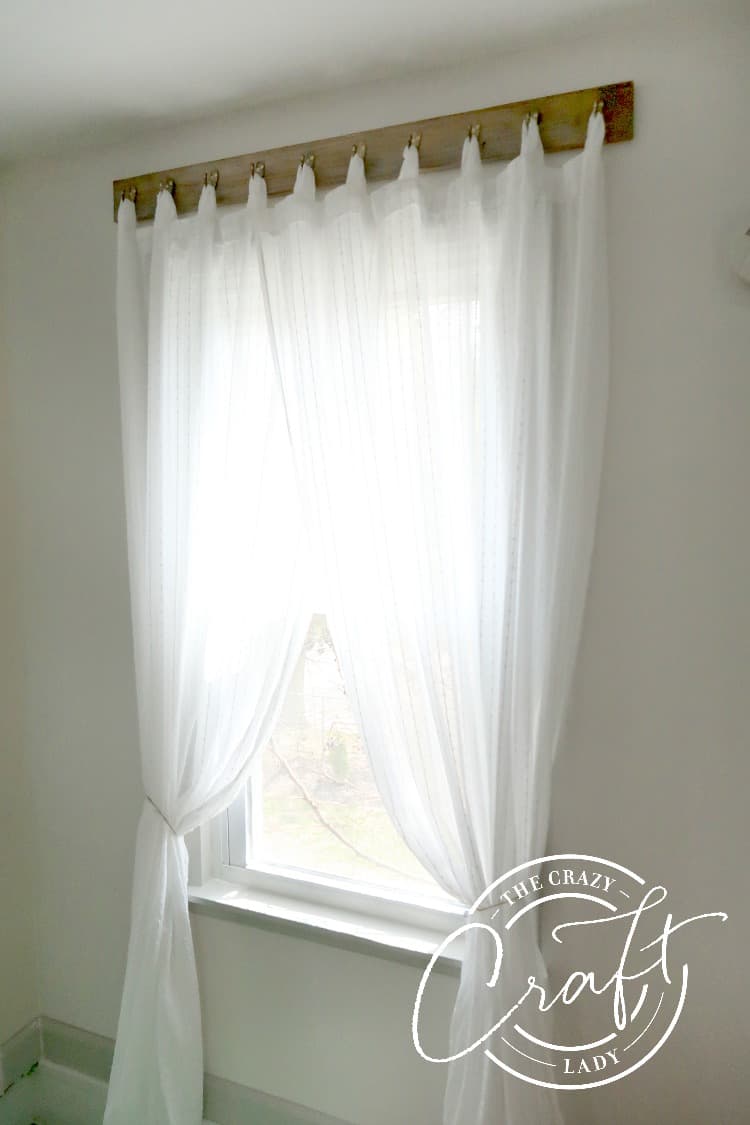 Hooks Instead of a Curtain Rod
This is a cool idea - use reclaimed wood and hooks to hang curtains over a window! Easy tutorial from the Crazy Craft Lady!
SEE THE POST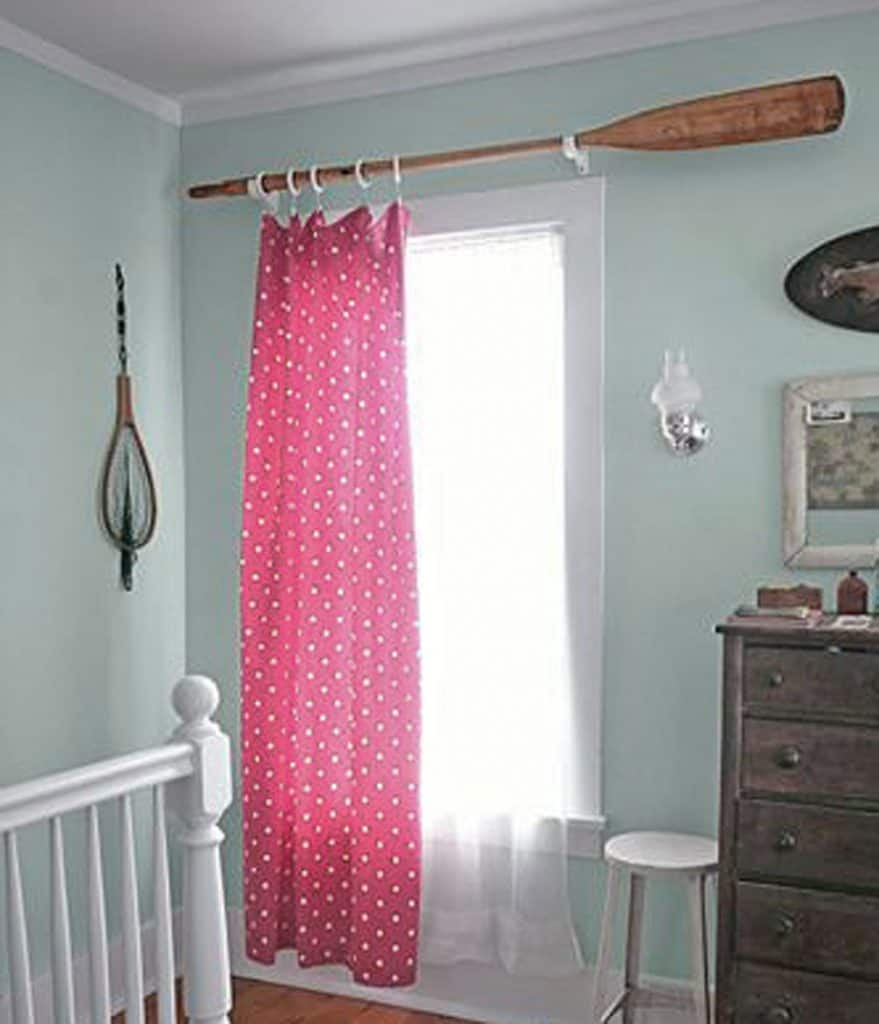 Turn a Vintage Oar into a Curtain Rod
I love repurposing things. Add some vintage or nautical flair to a room and use an oar to hang your curtains!
SEE THE POST
I hope this little money-saving tip helps you guys get more bang for your buck decorating your homes!