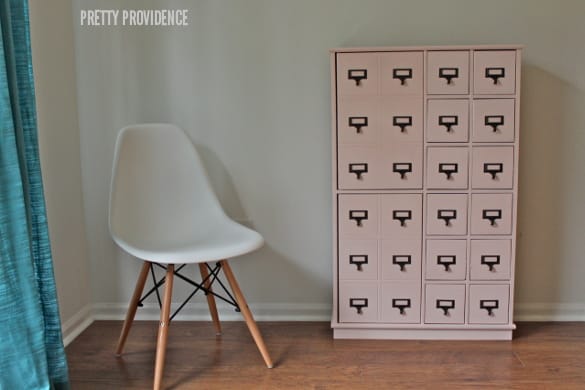 You guys, I finally refinished my card catalog cabinet. A few months ago I shared the desire to paint or re-stain this baby and I really meant it. The reason it took me so long to do is because I couldn't decide what color to go with. I had originally said that some kind of blue or green was what I wanted. But then I couldn't get myself to commit to a color! So a couple weeks ago, I had a thought. What about a soft, blushy pink color? Here is the before shot again: I decided to spray paint it with a light pink krylon paint called "ballet slipper." I found some inspiration on pinterest that I really liked. It was a bust. Please remind me not to spray paint large pieces of furniture in the future! I much prefer real paint for large pieces, it saves time and money. After two bottles of spray paint I wasn't even close to an even coverage, so I headed to Home Depot for some real paint. I was actually happy to be doing this so that I could get a more blushy pink. It's Behr paint, semi-gloss, in "Misty Memories."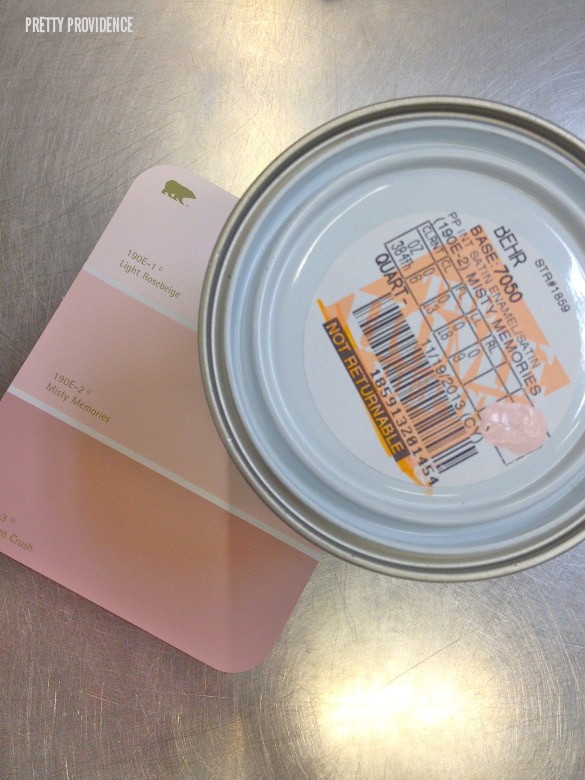 If you are planning to redo a card catalog or cabinet that looks like a card catalog, let me tell you about the prep work. Removing the hardware took forever! There are 24 drawer pulls on my cabinet, with 4 tiny screws each. 96 screws to remove, y'all. Then after you're done, 96 screws to put on again! That, and painting the small drawers and everything. I totally underestimated how long it would all take.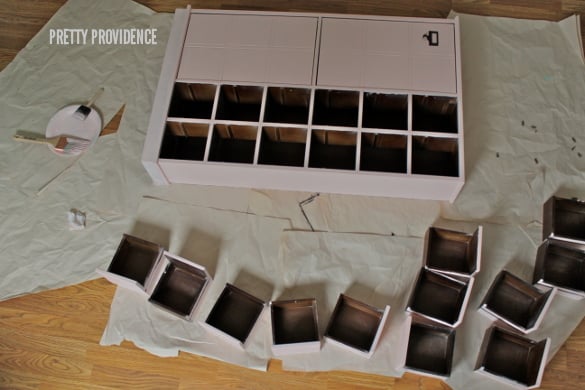 Anyway, it was all worth it. I love the way it turned out. The pink adds a fun, feminine touch to my new office!
Speaking of my office, this is a little sneak peek. I'm working on a DIY desk and I have some things to hang up on the walls, but it's getting close to being a functional office space and I can't wait.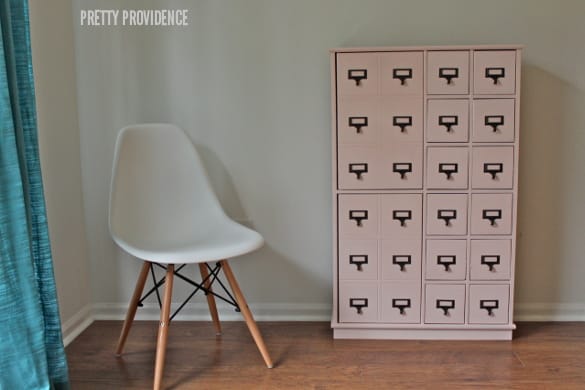 I got a screaming deal on these mid century modern chairs on Amazon. I have been looking for some at a reasonable price for YEARS, and when I saw that I could get two for barely over $100 I was in shock. It seemed too good to be true but they really are great chairs, they are exactly the same material/quality as the real vintage ones you find on craigslist or at modern furniture stores for $200-$400 a pop!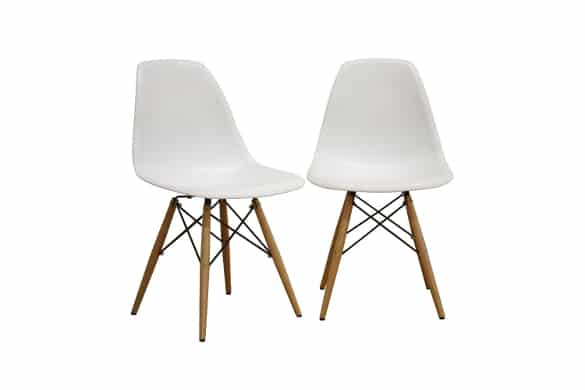 So if you're in the market, I highly recommend them.
What do you think of the pink?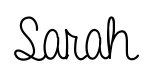 if you like this, you'll probably like this storage bin makeover, or this DIY gold-dipped mirror frame! this post may be linked up to one of these parties.