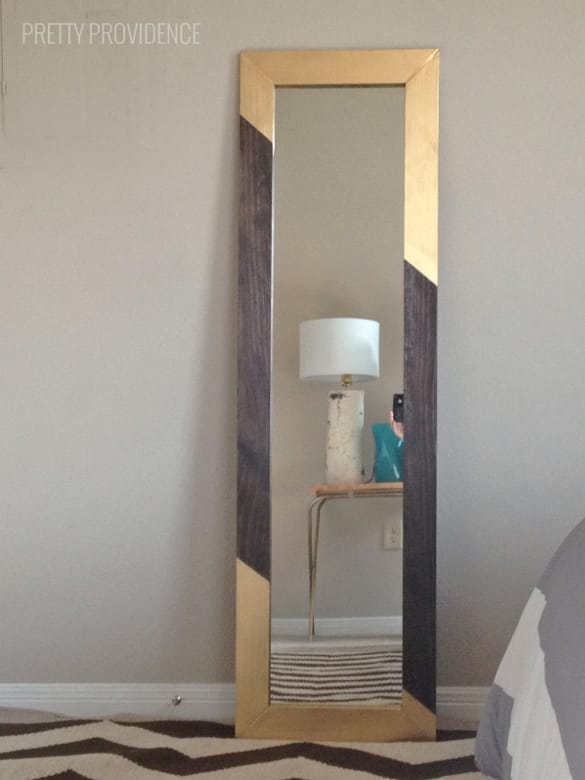 Okay you guys, I am not going to lie to you here. DIY projects are never as easy as you think. This one seemed soooo easy. It was going to take $15 and one hour of my time. Have you ever tried to do a DIY only to figure out that it's not quite as easy and cheap as it was for someone else? I think it depends on how experienced you are, and how many tools and materials you already own. If you have all of the stuff on hand and you're an avid DIY-er, yes, this will take you an hour (or two) and will cost $15. If you are a beginner, and have almost no tools, materials or experience, it will take longer and will cost you more like $50. BUT this is not a reason not to do it. The tools you buy will be yours forever! You can use them again and again! And then you will have gained valuable knowledge and experience from actually getting it done. In the past I've been able to borrow any tool I needed from family, but now that I live much further away, it's time to get my own tool box.
I have to say that building this mirror frame was liberating. Every time I walk past it, I feel so happy. I feel like now I can totally tackle something harder. But I did need to start simple! And it really was simple, just not quick. This is the best beginner DIY project ever – in my humble opinion.
Stuff you need:
cheap mirror
1×3 boards
measuring tape
wood glue
wood filler (just in case!)
sandpaper
paint or stain
painter's tape
*if you are staining rather than painting the first layer you will also want one or two clean rags that you don't mind ruining…
Step 3: When your four pieces are cut, lay them on a flat surface with the sides you want to be the back facing up. Use wood glue to glue the pieces together, and then staple them in place too. It's best if your staples are at least an inch from the inside so that they don't get in the way when it's time to glue your mirror on. Let it dry. It may look perfect, but in my case, there were a couple gaps that I wanted to fill in so I used wood filler.
Step 5: Use painter's tape and newspaper tape off and cover the part of your frame that you don't want to change from your original color. Leave only what you want "dipped" exposed.
Step 6: Lay frame facing down and apply liquid nails right around the inside edges of your frame. Carefully lay the mirror over it, face up. Let dry.
Step 7: Admire your new mirror that you totally built yourself! Ooohhh. Ahhhh.
If you're into this DIY home decor stuff, you will love this super easy geometric wall art and these 15 DIY ottoman ideas!