Check out all of these cute and easy DIY Halloween Costumes for adults! From TV and movie Halloween costumes to Disney costumes for adults and historical figures, there is sure to be an idea you'll love.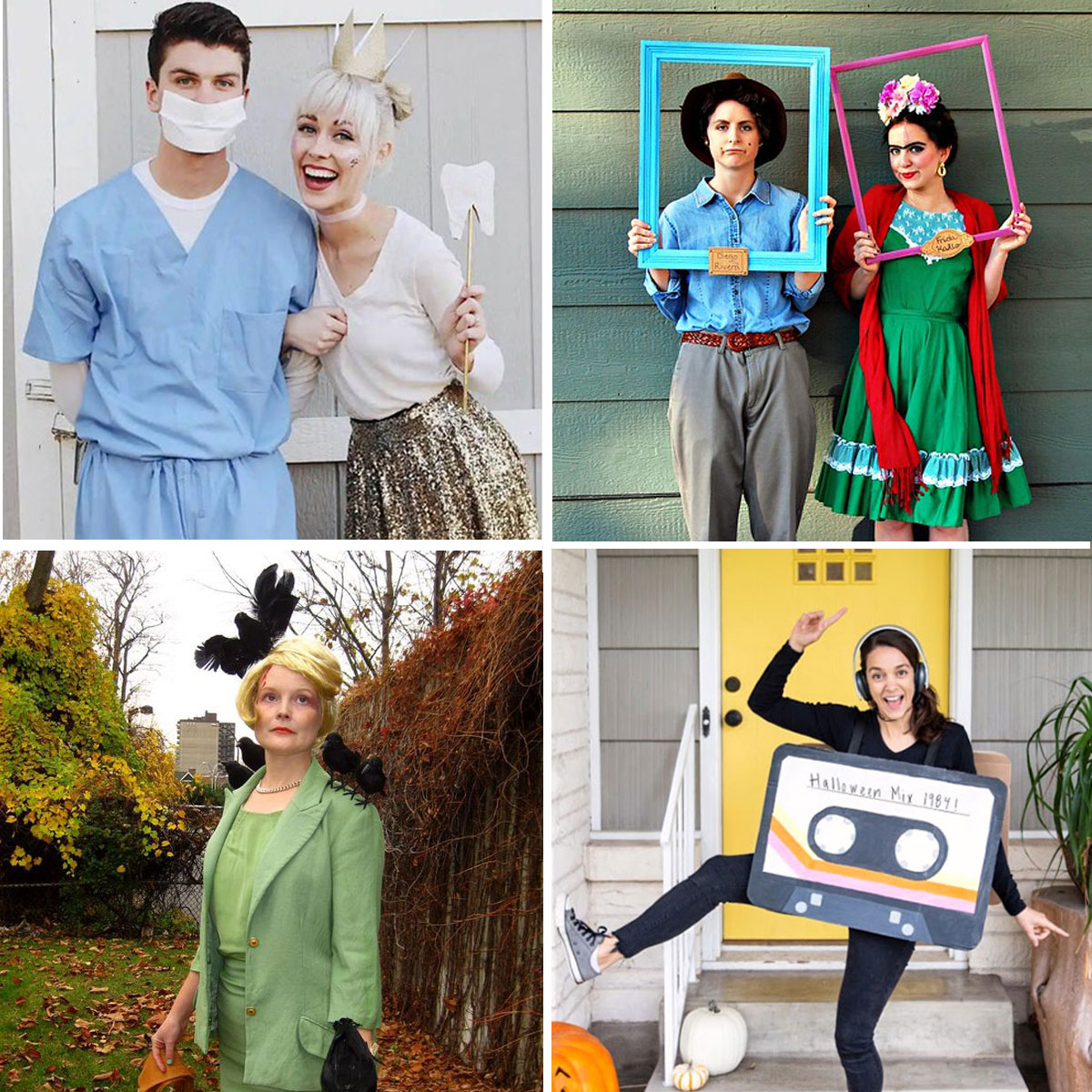 Don't even try and pretend you haven't been waiting all year for Halloween to finally come around. The candy, pumpkin flavored everything, haunted houses, watching Hocus Pocus for the millionth time, I can't not think of reasons why I love it.
DIY Halloween Costumes For Adults
The best way to enjoy all of it of course, is by sporting the coolest Halloween costume. We love a good DIY Halloween costume – just look at these fun Sailor Costumes and our Easy DIY Spider Costume!
DIY Halloween costumes for adults need to be clever, easy to put together, and have the potential for a sweet 'gram. We've collected some of our favorite DIY Halloween costume ideas for you to choose from.
TV & Movie Halloween Costumes
Disney Halloween Costumes for Adults
Couples Halloween Costumes for Adults
Nothing brings a couple closer than dressing up together and pretending to be something or someone else. Get yourself a significant other or a bestie so you can try out a few of these gems.
Punny and Cute Halloween Costumes
We all know some of the best costumes are the clever punny ones. We might not have the money to get Heidi Klum-level halloween costumes every year, but it doesn't cost a thing to have a clever idea that gets everyone we see smiling.

Food Halloween Costumes
Am I the only one who thinks about food like, all the time? Besides all the wonderful things you can eat on Halloween, you also get to DRESS UP as some of your favorite foods! Here are some of our favorite food halloween costumes.
This Kids La Croix costume by Taylor Made Creates is amazing too! So creative!
Animal Halloween Costumes for Adults
Some of the cutest and simplest costumes come in animal form. We love the fun colors and makeup possibilities, and it usually only takes one or two well-placed accessories to get your point across.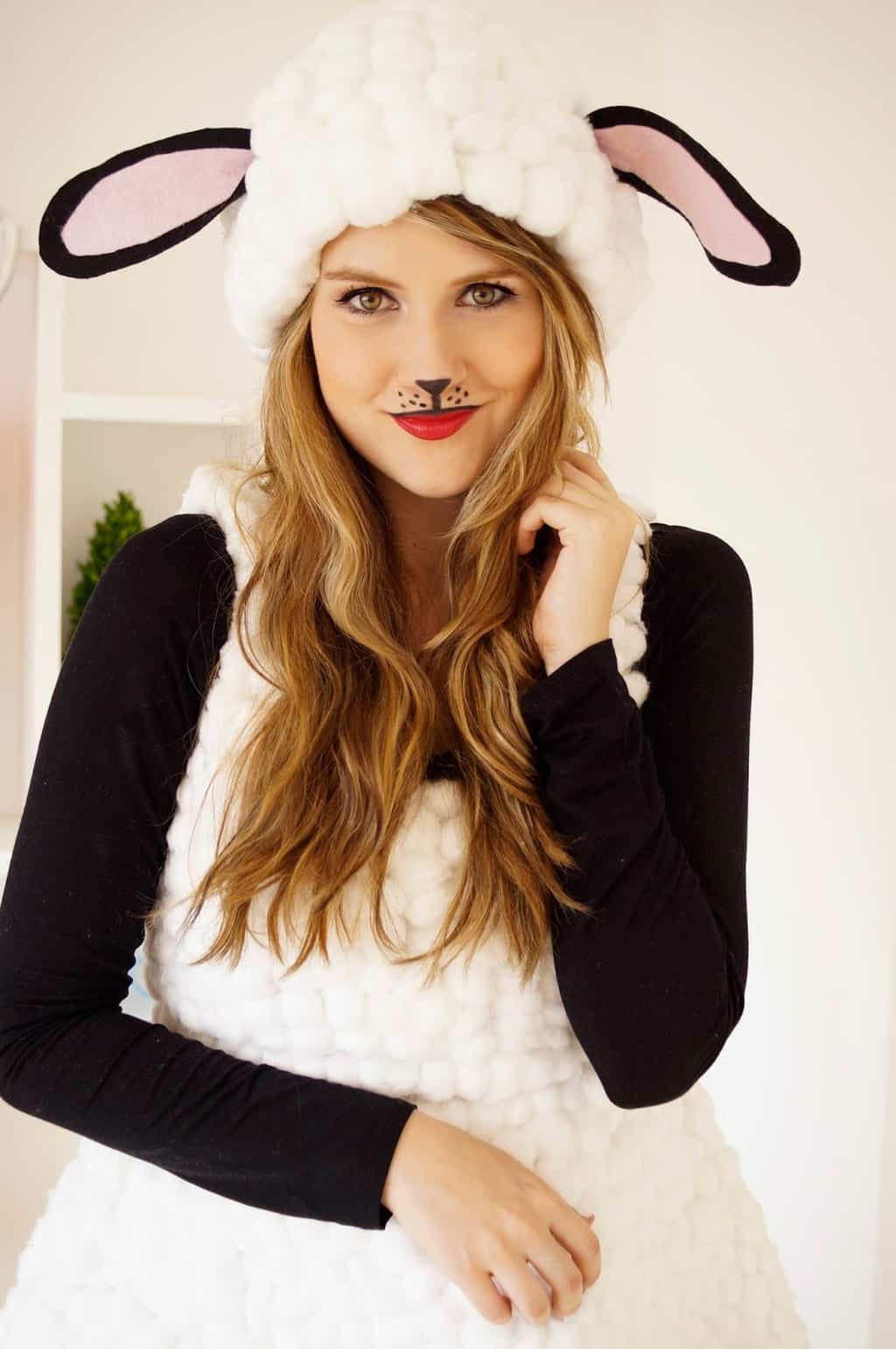 You're going to go baaahhzerk for this cute DIY Sheep Costume! The Joy of Fashion lays out every step for you (it involves a LOT of cotton balls) so you can DIY to your heart's content.
This last one isn't technically an animal, but stay with me, it does involve them. You can't really get much more Halloween than an Alfred Hitchcock Movie, and "The Birds" is one of his best!
Historical Figures Halloween Costumes
It's really a shame Halloween only lasts for one night. I always try and book as many events as I can around Halloween so I have excuses to wear as many costumes as possible. What are you going to be this year?
xo,

This post was originally published September 13, 2017 and has been updated.