Delicious banana cake with vanilla glaze! Perfect for a special breakfast or dessert!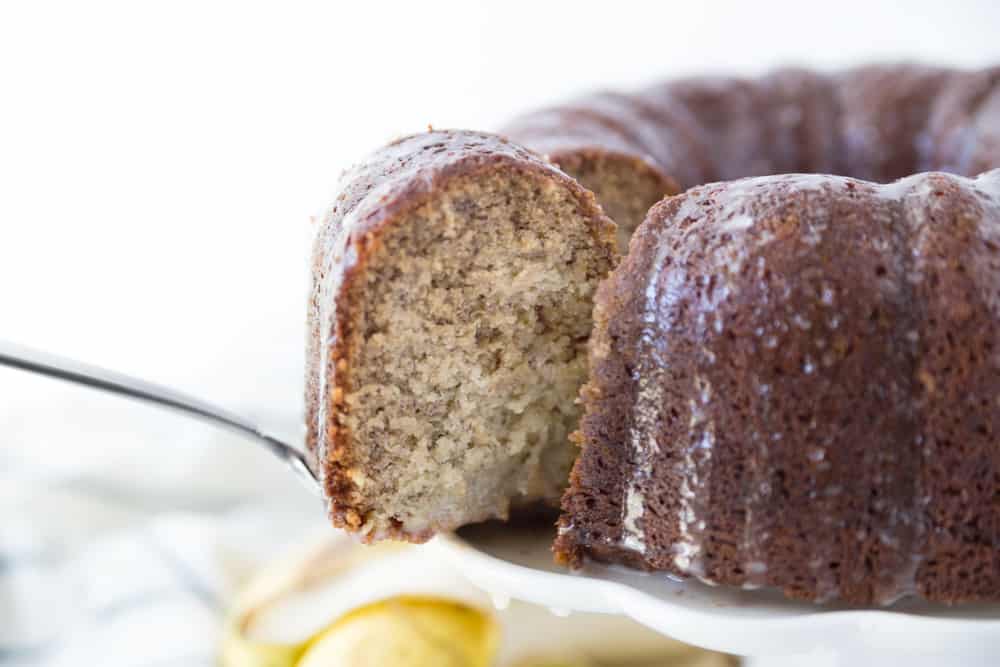 If you've never had banana cake before it is basically like banana bread, in cake form, with frosting. AKA: Heaven. One of my favorite comfort foods, and you can serve it as dessert or eat it for breakfast! Don't we all love desserts that double as breakfasts? Doughnuts, coffee cake, muffins… enough said. One of the best things about this cake is that it gets even better with time. So, if you can manage to save any, you can wrap it up and eat it for days and it will taste just as delicious as it did on the first day.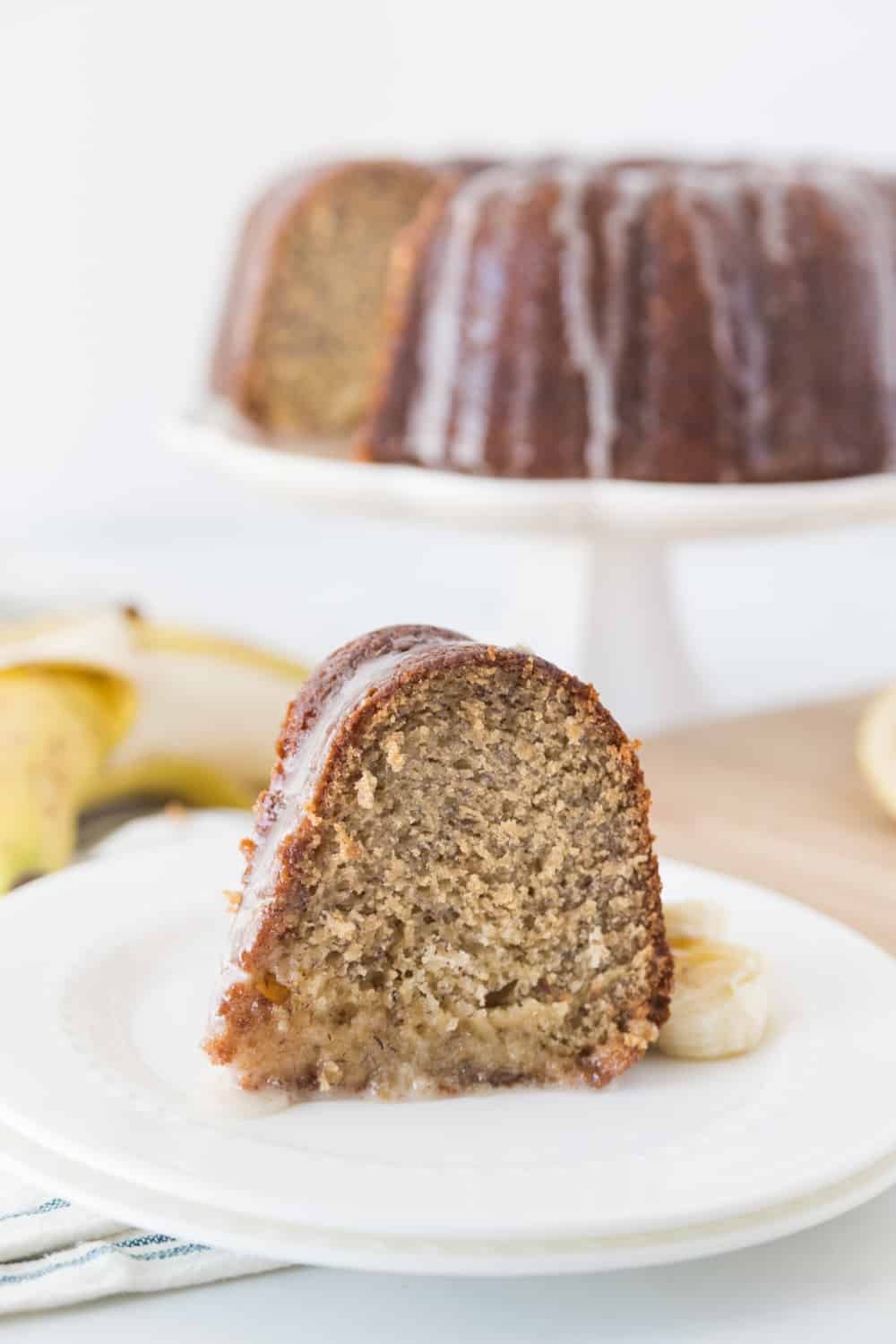 OUR LATEST VIDEOS
You ready for this life changing banana recipe?!
Banana Cake with Vanilla Glaze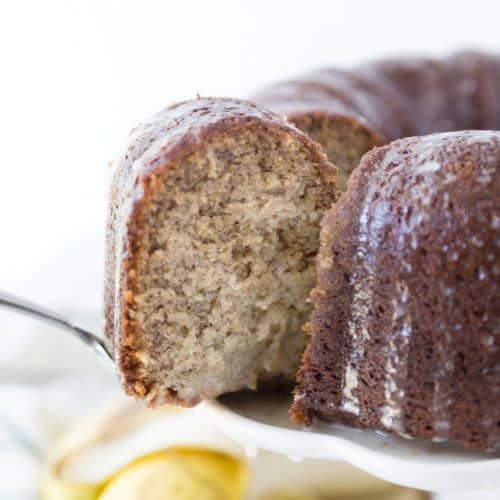 The Perfect Banana Cake with Vanilla Glaze
Absolutely delicious banana cake with vanilla glaze! Perfect for a special breakfast or dessert!
Ingredients
For the Cake
3

cups

all purpose flour

2

teaspoons

baking soda

1/2

teaspoon

salt

3/4

cups

butter

2

cups

sugar

2

teaspoons

vanilla

2

large eggs

4

very ripe bananas

1

cup

plain greek yogurt

or sour cream
For the Glaze
1

cup

powdered sugar

1/2

teaspoon

pure vanilla

1/4

cup

milk
Instructions
For the Cake
Preheat your oven to 350 degrees and generously butter your bundt pan.

Whisk together flour, baking soda and salt and set aside.

In a large bowl, beat your butter until creamy. Add sugar and beat until fluffy, then add in your vanilla. Add eggs one at a time, beating after each addition. Dump in your bananas and mix slowly until combined. Add dry ingredients a little at a time until incorporated. Add Greek yogurt and mix until combined.

Tap your pan on the counter a few times to help the batter settle.

Bake for 65-75 minutes, or until a fork inserted in the center of the cake comes out clean.

If cake begins to brown to quickly cover halfway through with a loose foil tent.

When cake is done, transfer to a cooling rack.
For the Icing
Whisk together powdered sugar, vanilla and milk, adding milk a little at a time until glaze is thin enough to drizzle on cooled cake.

Enjoy!

Place directly on rack.
Also, how about a few pictures of the process, just for fun? Or, if you want even more detail refer to the step by step banana cake video at the top of this post!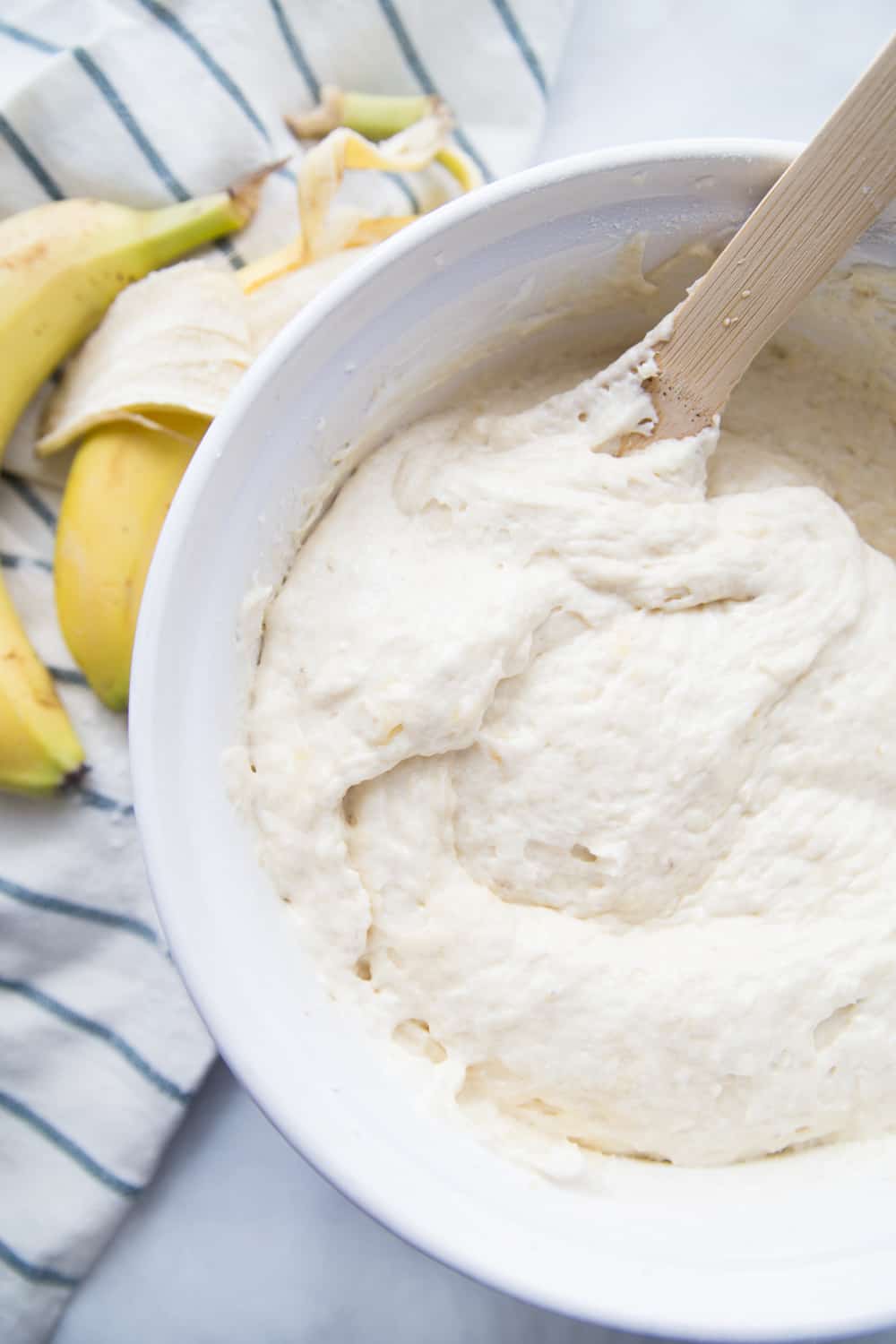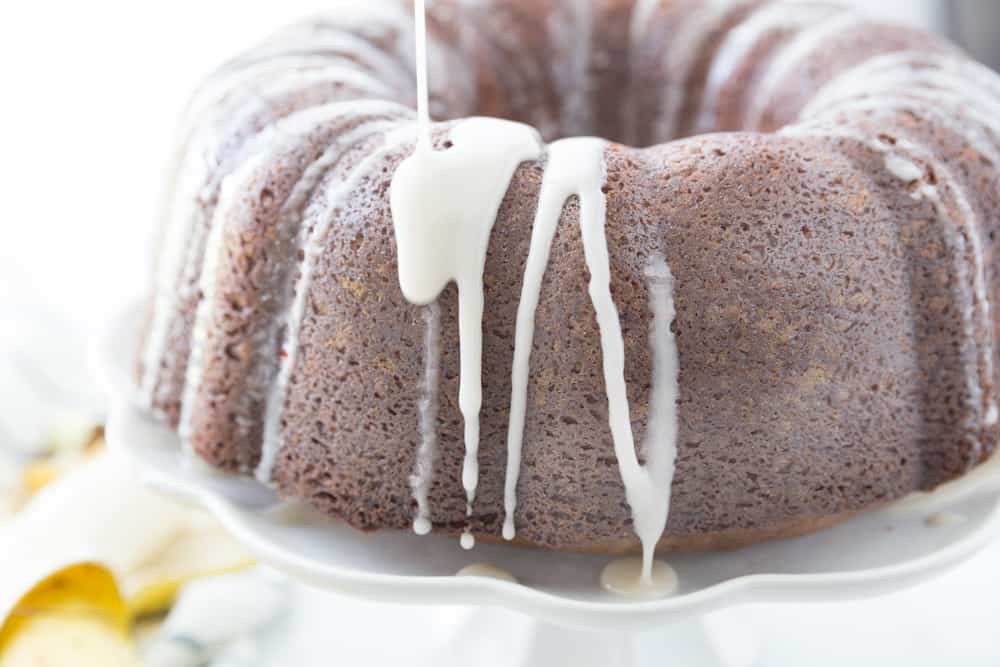 Mmm. That glaze though.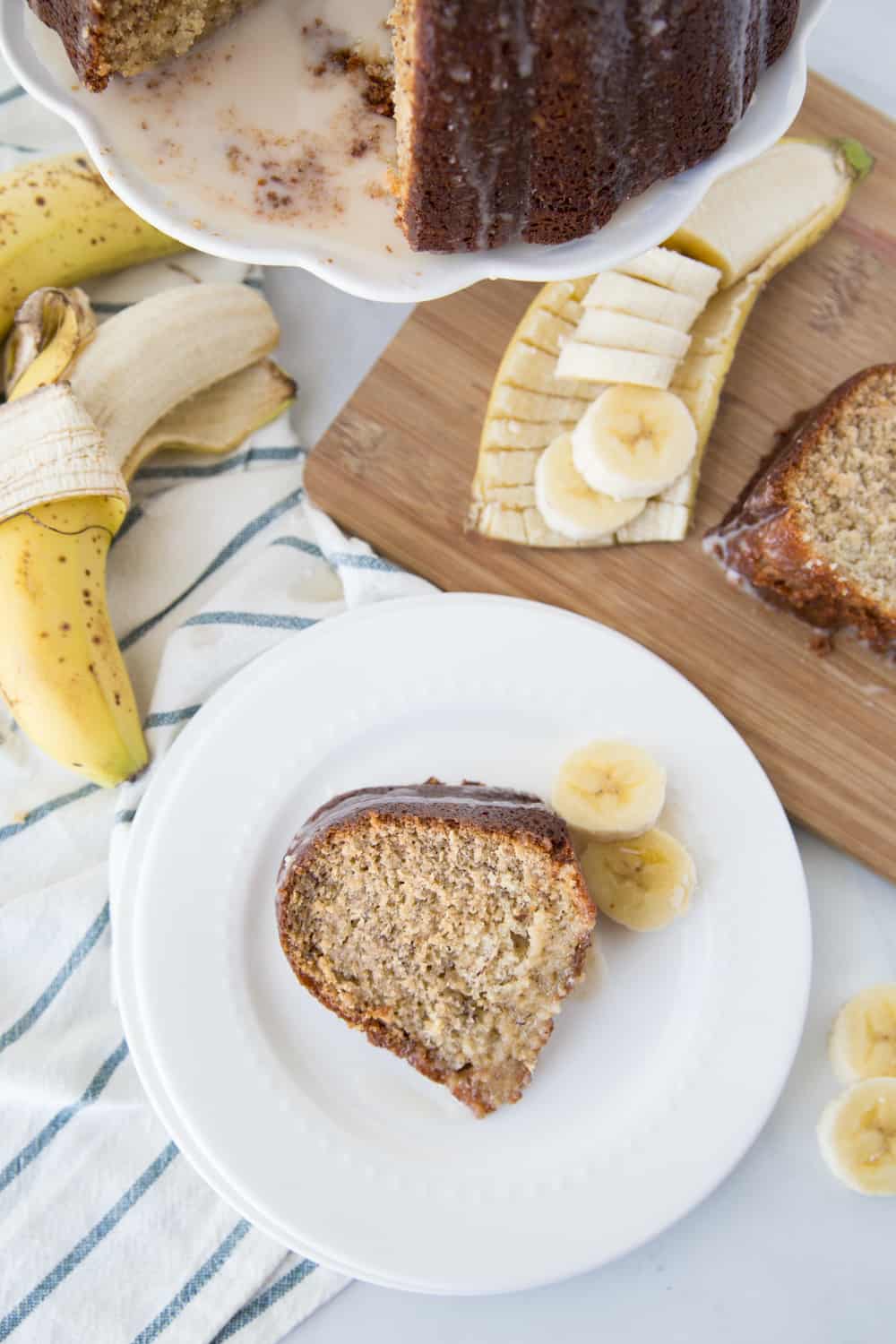 My mouth is watering just thinking about this cake!
Later guys! I'm off to buy some bananas ;).
xo,



If you like this recipe you will love the world's best breakfast casserole (see video sneak peak below) or our chocolate peanut butter power smoothie!
Don't Forget to Pin for Later!