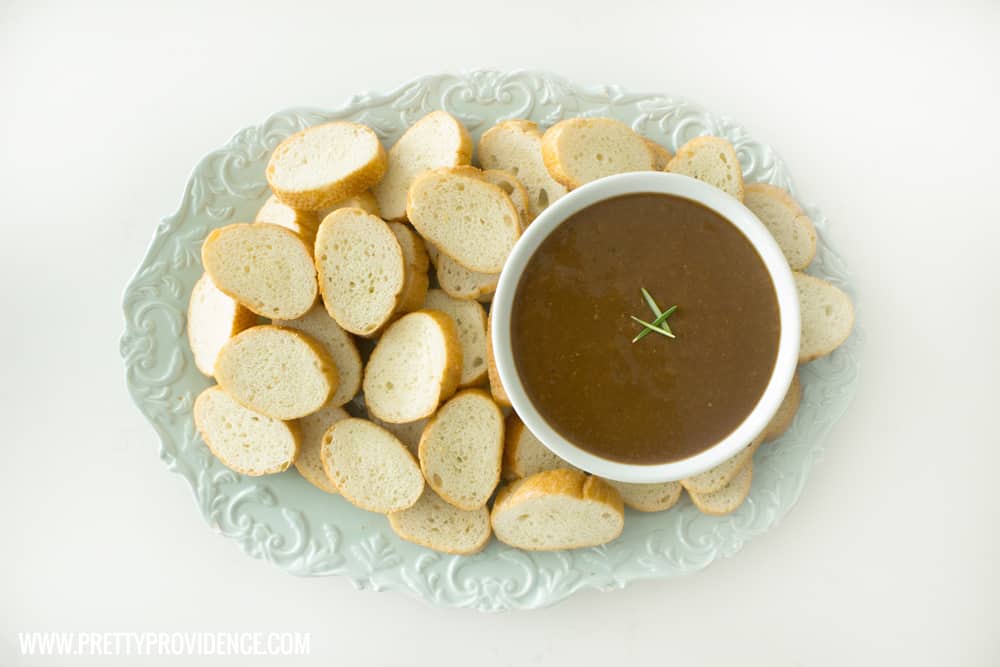 I love carbs. I am a sucker for breads and noodles and it's no wonder everything I pin on pinterest ends up being one or the other. When I was growing up, for special "fancy" meals my mom would buy yummy bread and set out olive oil and balsamic vinegar in little bowls for dipping, like they do at nice Italian restaurants. I
loved
it. Then, a year or so ago, a friend of my mother-in-law's introduced us to this recipe. I love how it has the same delicious oil/balsamic taste that I've always loved, in one creamy and exciting bowl. It is super quick and easy to make, and it's sure to please a crowd.

The BEST Creamy Balsamic Bread Dip
Ingredients
6

cloves

garlic

1/4

cup

mayonnaise

1/3

cup

balsamic vinegar

Fresh rosemary

to taste

Olive oil

2 Tbs

Salt and pepper

taste
Instructions
All you have to do is blend all ingredients together in a food processor until smooth and ENJOY!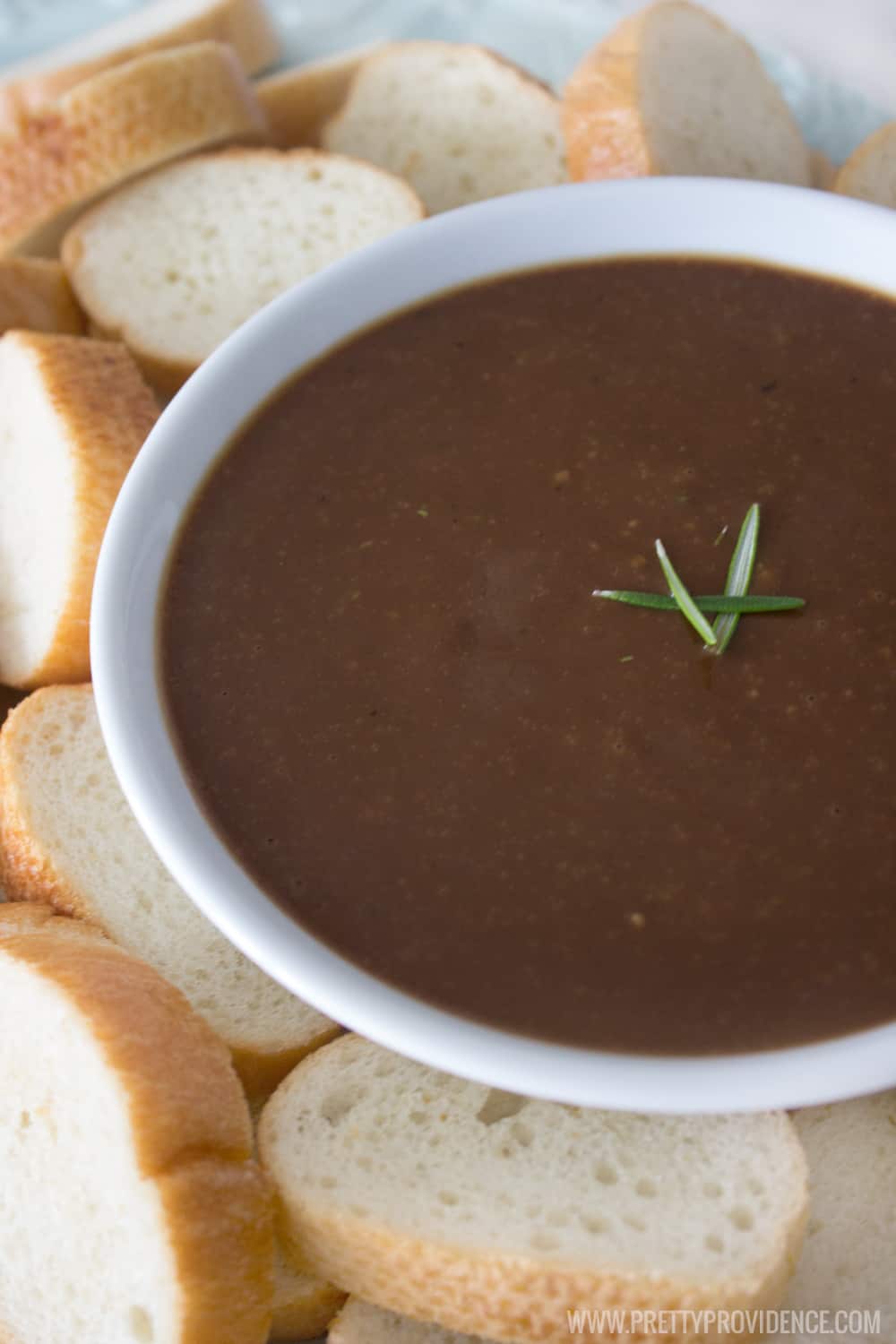 Now, if you'll excuse me, I'm gonna go eat a whole loaf of bread with this dip and blame it on my pregnant state.

OUR LATEST VIDEOS
xo,