This is a sponsored post written by me on behalf of The Hershey Company for IZEA. All opinions are 100% mine.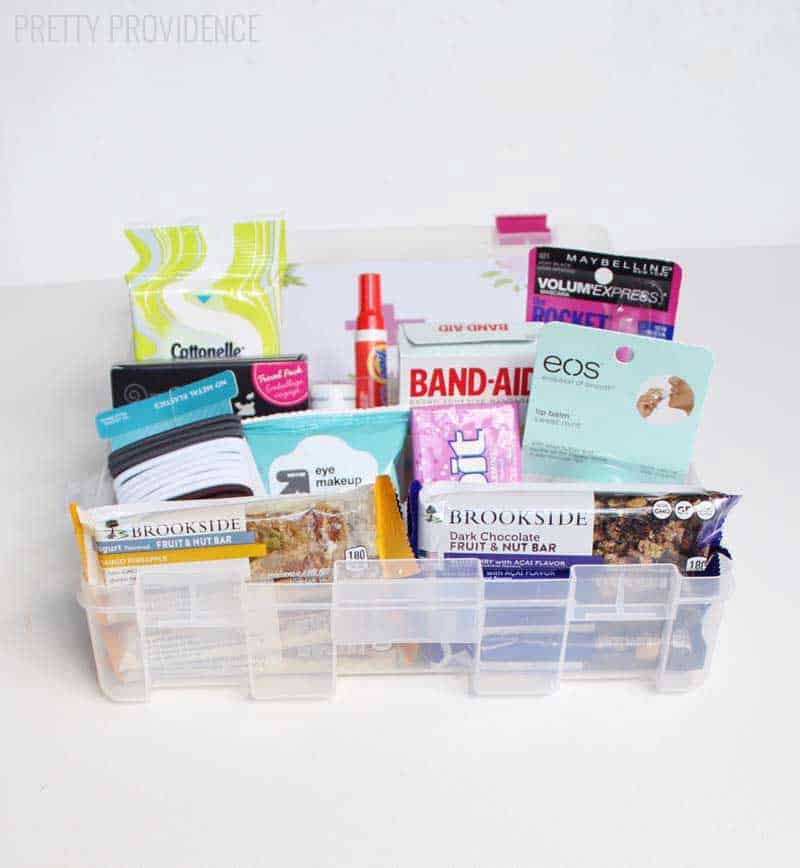 Hey you guys! Wow, August is creeping up on us isn't it? I know some kids are already heading back to school this week. It's craziness! Something you guys may not know about me is that I like to give practical gifts. I don't know what it is, I mean luxuries are great but when I give gifts I need them to be useful! So now that it's back-to-school time I wanted to come up with a good, practical teacher gift. I know that every day can be an adventure when you work with kids. So, I decided to put together the gift of an Emergency Kit! It's not just any emergency kit though. It's got wipes, mascara, hair ties, a stain removal pen, and of course – delicious snacks! (Nothing is worse than a snack emergency.)
Have you guys tried these BROOKSIDE Yogurt Flavored Fruit & Nut Bars yet? They are incredible and I'm obsessed with them. So those had to go in, for sure! If there is anything you can always expect out of me, it's that I take my snacks very seriously.
I found this craft supplies organizer and I knew it would be the perfect thing to hold everything. Then I created a little printable label with a swiss cross and yes, it's floral, because I made it! haha. You can print one too, just click here and save the file to your computer, then print.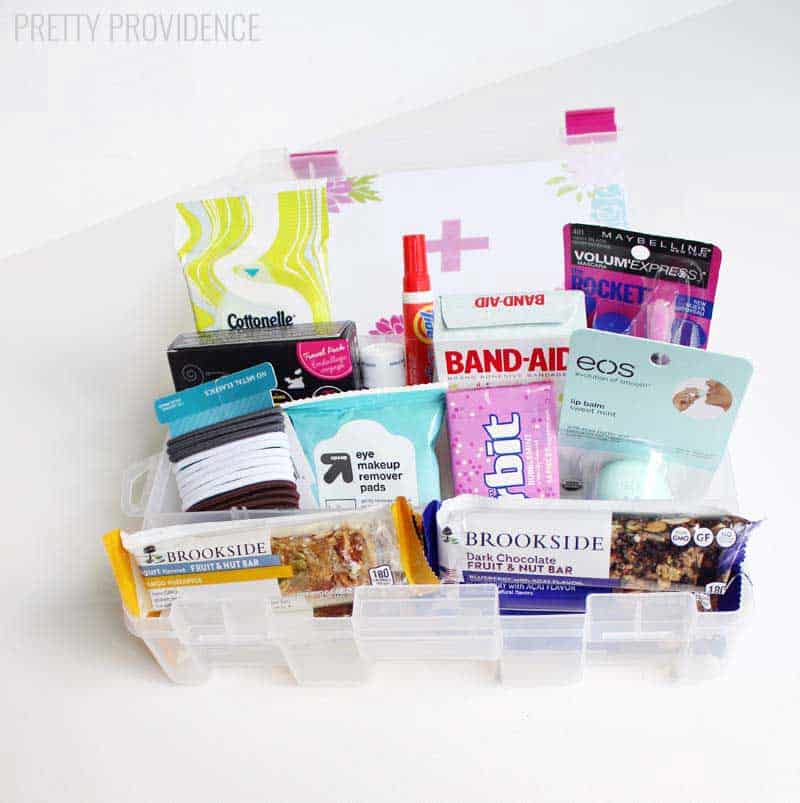 I threw in the Mango & Pineapple Yogurt flavored Fruit & Nut Bars because they are hands-down my favorite! Then, the Dark Chocolate Fruit & Nut Bars because who doesn't love a little chocolate sometimes.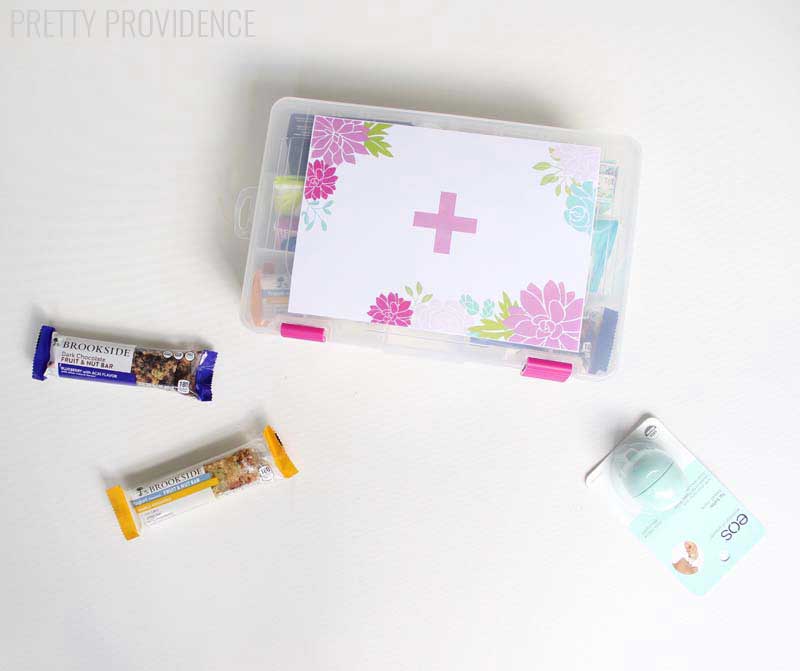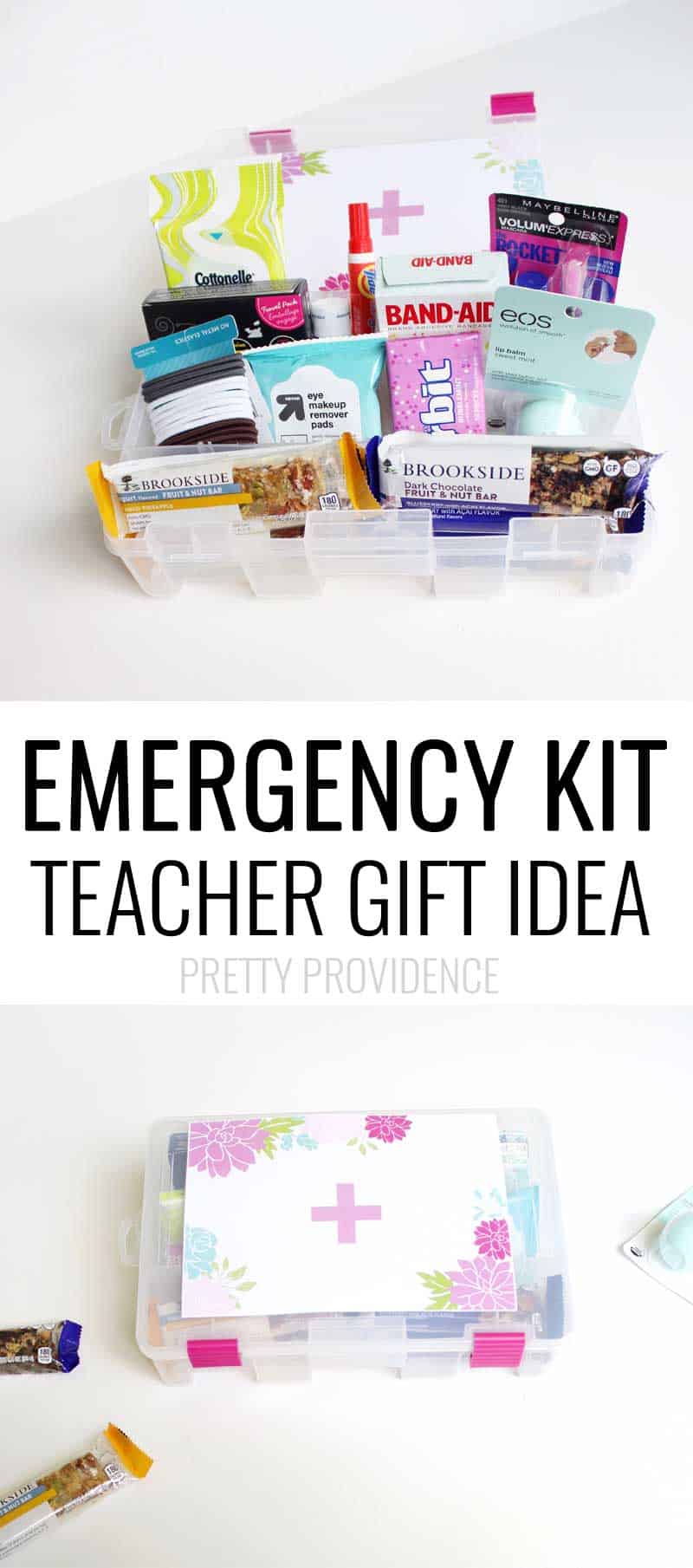 ALSO! Head to the BROOKSIDE website to check out all the flavors – and you have a chance to win $1000 toward your next adventure by sharing your unexpected side on Twitter and Instagram using the hashtag #ShareYourBROOKSIDE and #SweepsEntry! Full sweepstakes rules can be found here! Who doesn't want to win $1000!?