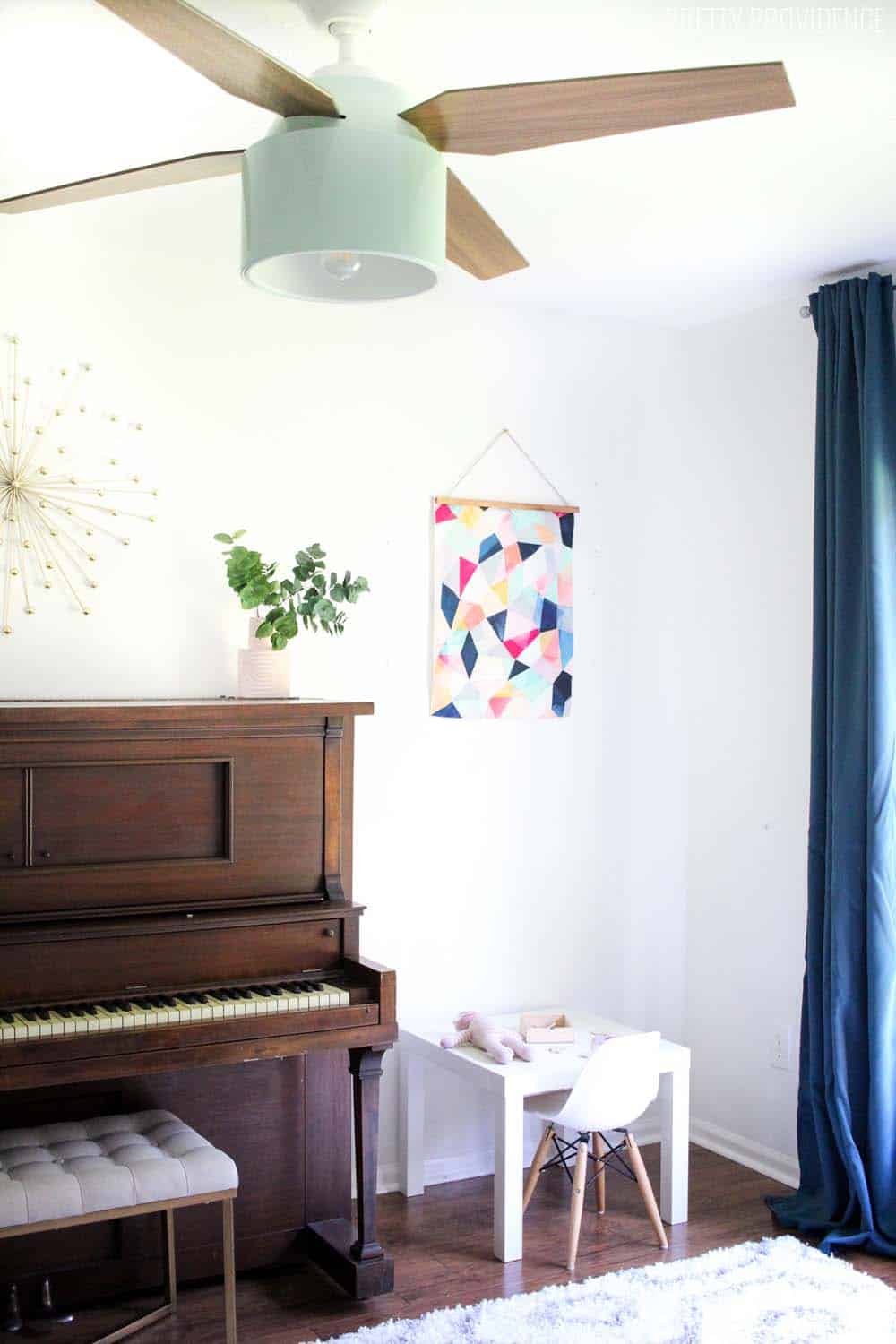 I can't even tell you guys how excited I am to share my family room playroom combo! This area is one of my favorite spots in the house now. I wanted to have a place to keep the toys in the family room because I know they'd end up wherever we are hanging out anyway, and I really like this setup. Usually there are toys out. You know, toys. Even with the toys on the floor though, I feel like it is happy and beautiful, and a place that I love spending time! The things that really make this room so gorgeous are in the details. The vintage piano and our new mint green Hunter fan are amazing! I mean, I think this is what fan dreams are made of, right?
Some of the other fun details in this room are things my husband has made. The first is my big wood sign that says 'bueno.' I dreamed up this sign almost 4 years ago but never knew quite how to DIY it… until my husband started doing laser cutting for fun on the weekends. I had to take advantage of his new hobby and have him make the sign. I absolutely love how it turned out!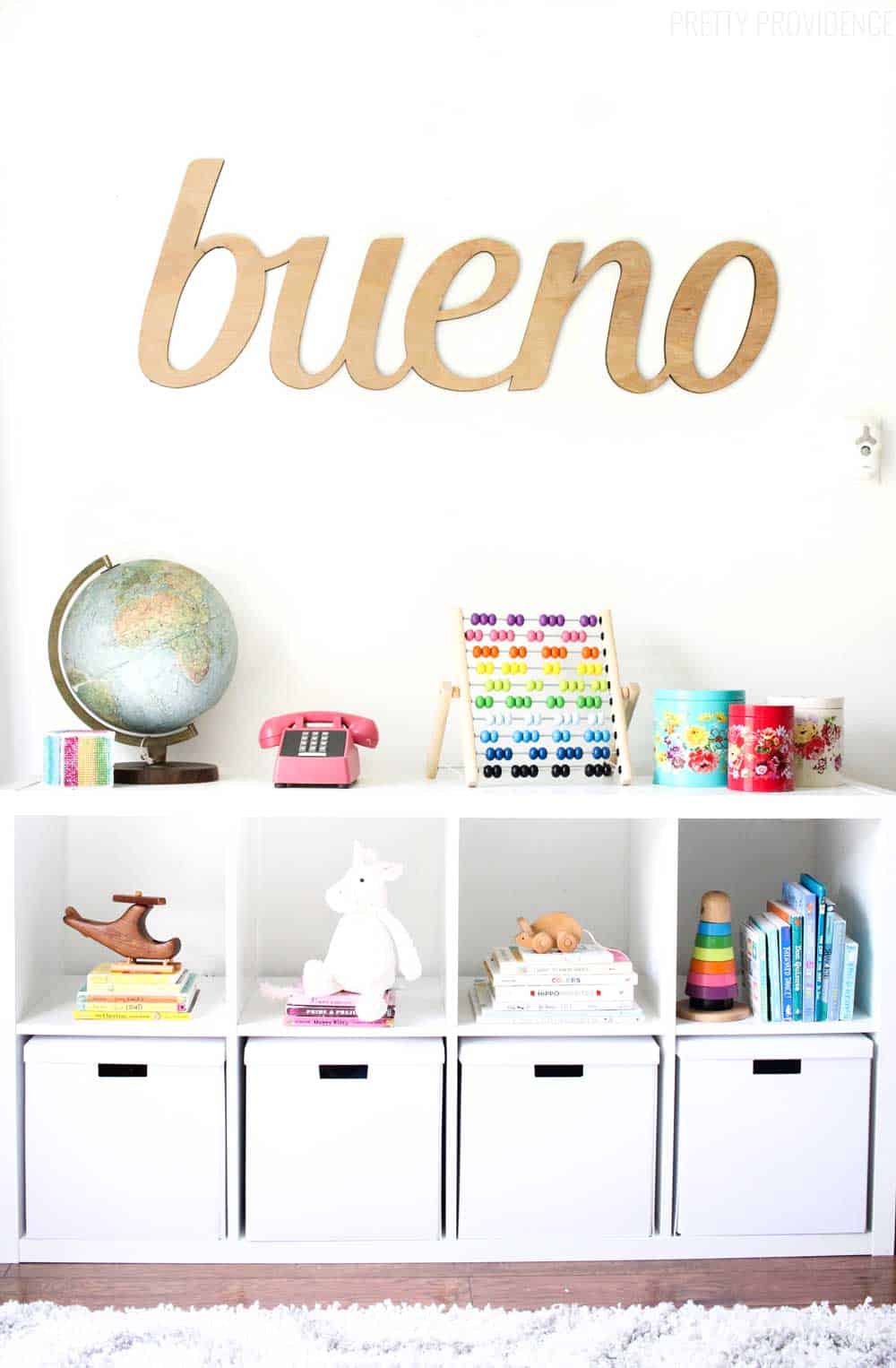 He also made this cardboard cut-0ut version of our house! He is an engineer so he literally drew our house in his CAD software and then cut it out on the laser cutter at the library. Isn't it so fun? Everyone who comes to my house just stares at it…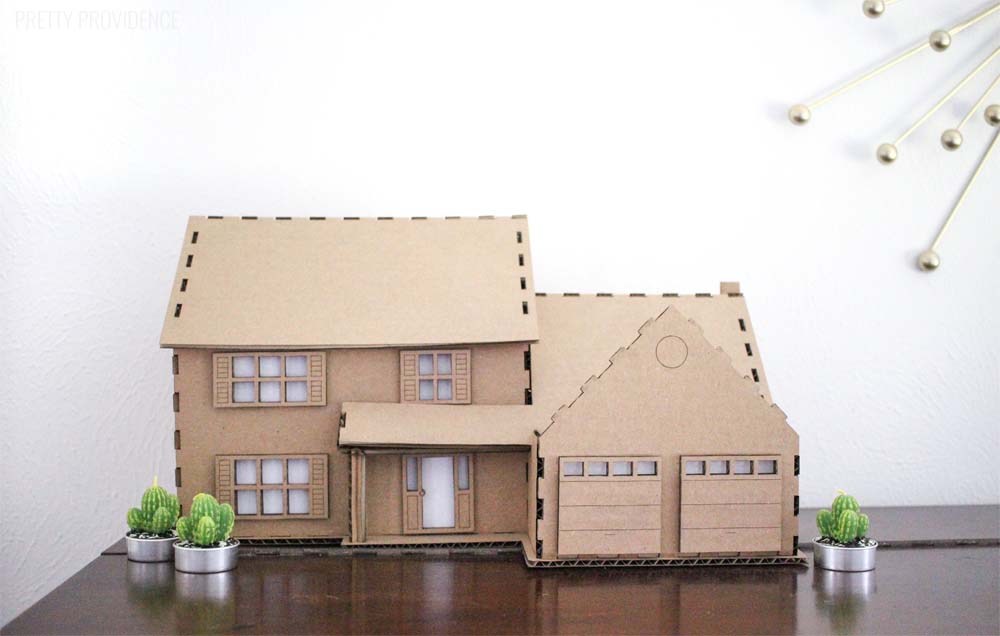 Here are a few more photos, and then I'll list all of the sources at the bottom of the post!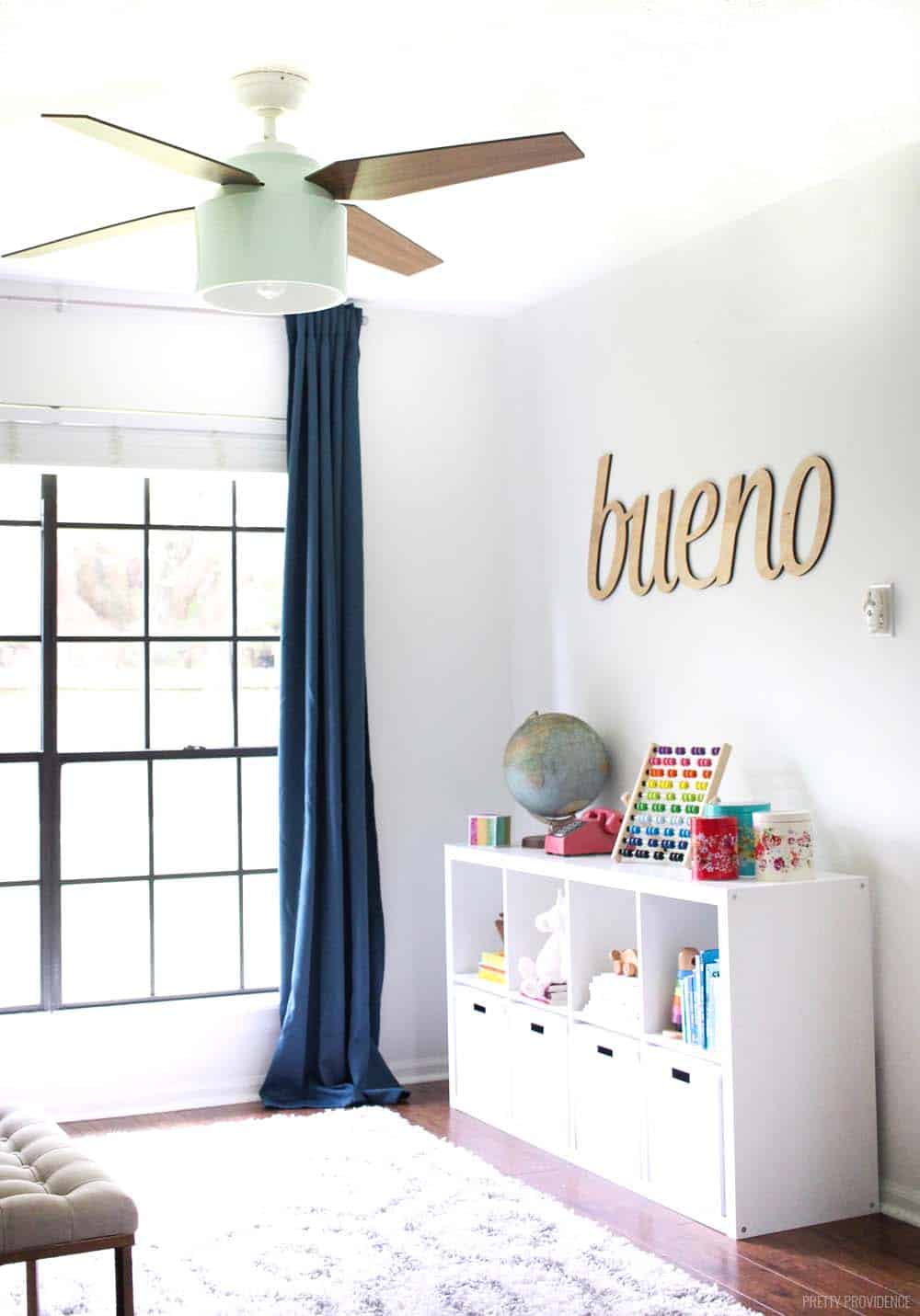 I love the look of stacked, color coordinated books. If only we could keep them organized like this at all times!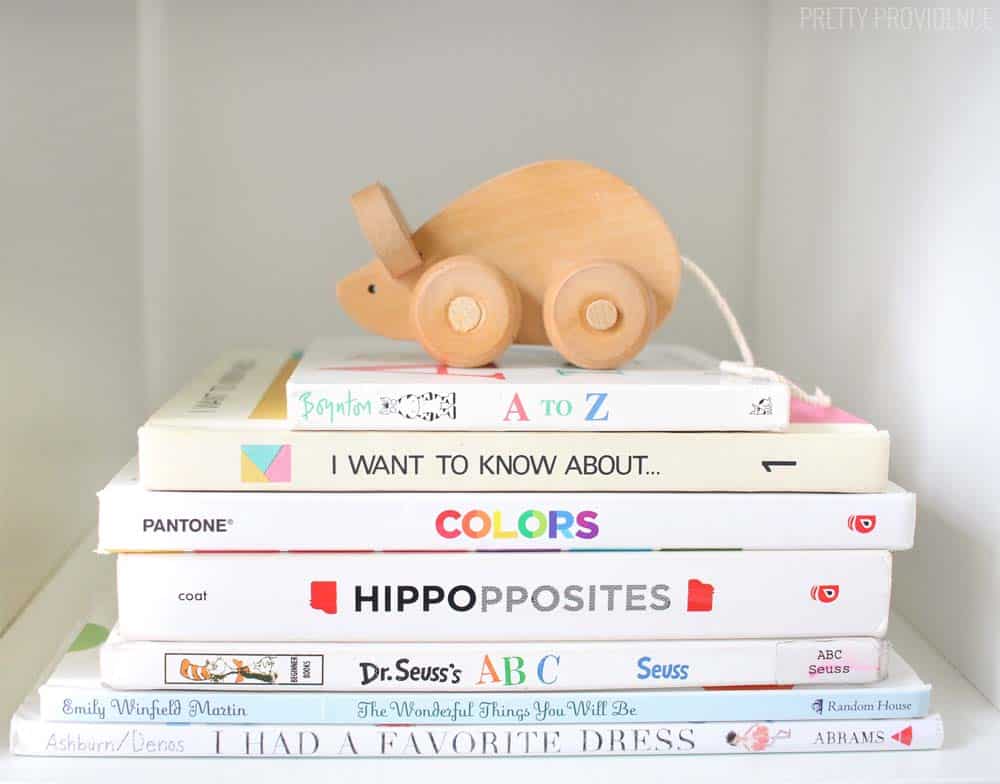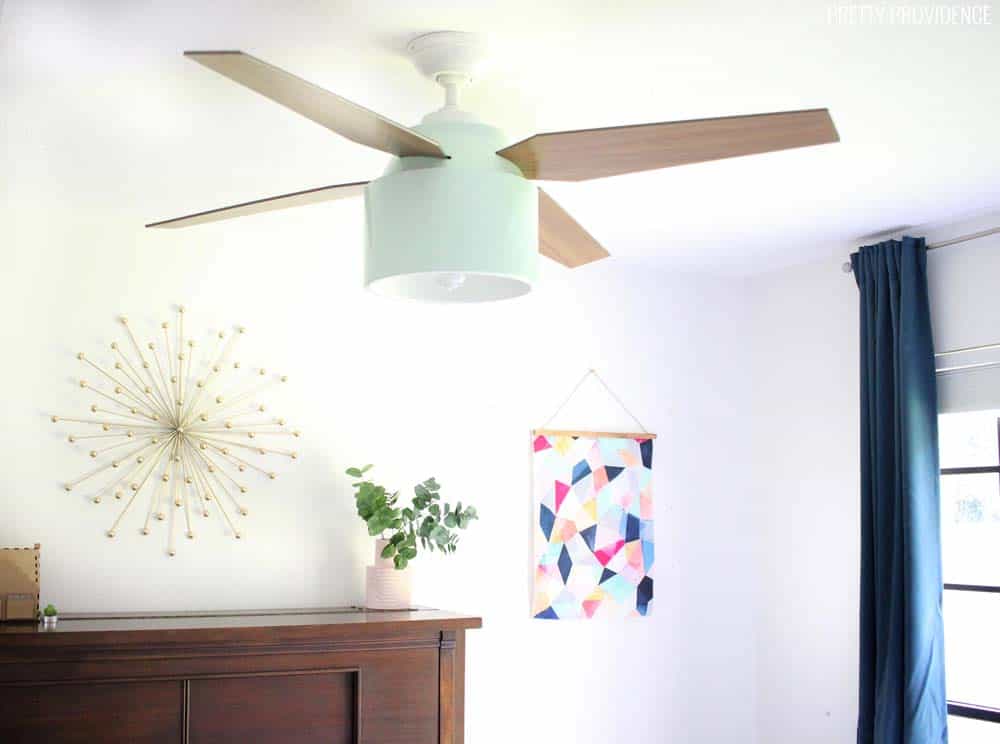 All the sources:
Fan – Cranbrook Mint – Hunter Fan
Curtains – IKEA
Shelf – IKEA
Hanging wall art – Minted x Target
Pink Vase – Target
Starburst – Amazon
Piano – Vintage
Tufted Bench – Target
IF YOU LOVE IT, PIN IT!