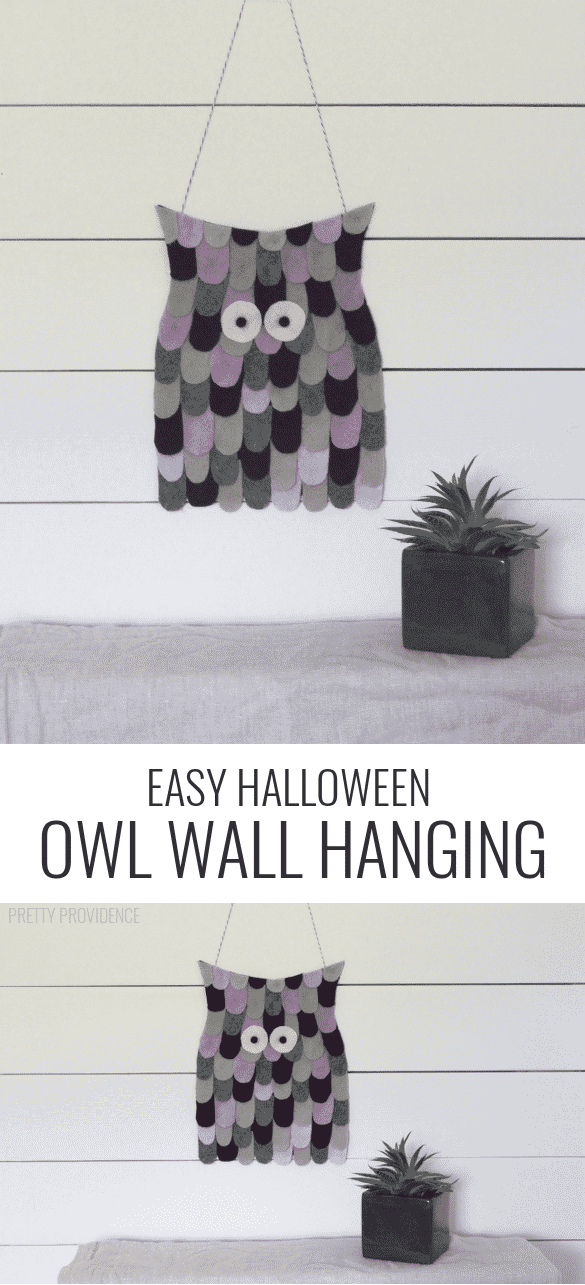 OUR LATEST VIDEOS
Halloween is coming up so fast, y'all! I really love Halloween but I don't like to decorate *too* much for it. I think this is mainly because of my fear of the color orange. I seriously can't do orange. But, I wanted to get a little festive so I made this cute felt owl halloween decoration and I really love how it turned out! It was inspired by the scallop wall hanging I made for June's room a few months ago. It was so easy & I made it as my husband and I enjoyed a few episodes of Friday Night Lights. (This is our second time watching it. It's the BEST show, you guys!) Here is the easy how-to: 
Materials you need: 
Felt in whatever colors you want
Scissors
Glue gun
String
Step 1: Start by cutting out what will feel like a million scallops (half-ovals) in different colors. Cut a few in different sizes at first and decide which size you like best, then use the same one as a template to cut the rest of them. You want them to all be the same size, give or take.
Step 2: Cut one piece of felt into the shape of an owl. I didn't use a template or anything, I just folded the felt long-wise and cut the top off at an angle toward the middle, then cut a curve down the side. I know, so technical. Refer to the poor quality photo below for reference. ;)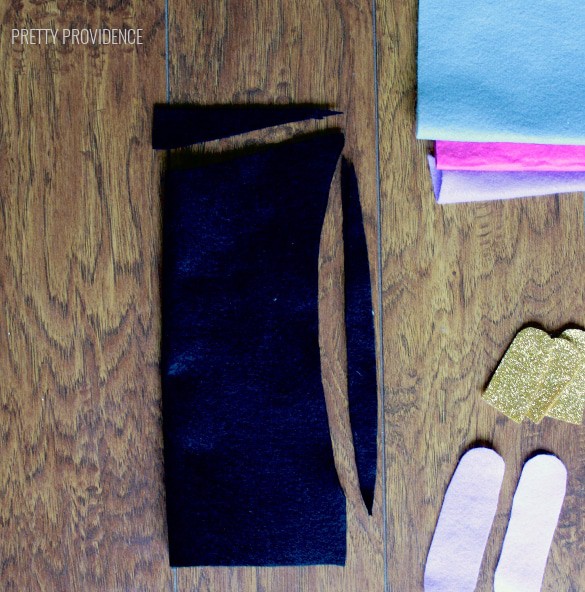 Step 3: Place felt scallops onto your owl however you like. Start from the bottom and layer them all the way up to the top so you cover up the flat parts of each piece. Try to kind of fit the shape of the owl. It doesn't have to be perfect, you can trim the sides a little. At the top you will have a bunch of flat pieces, but fixing that will be the last step.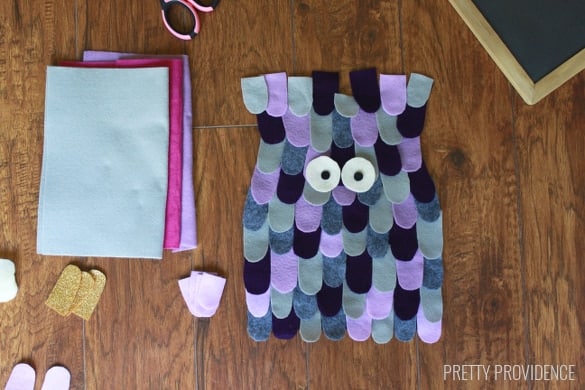 Step 4: Hot glue scallops to the owl shaped piece of felt. I found it's easiest to do this by leaving them all in place and just lifting them up one by one to put a dot of glue. That way they stay arranged how you like them.
Step 5: Tidy up by removing the inevitable little hot glue strings that will be stuck to the front of the owl, and trim the top scallops off to match the shape of the back piece. Cut circles to make two eyes out of felt and glue them onto the front.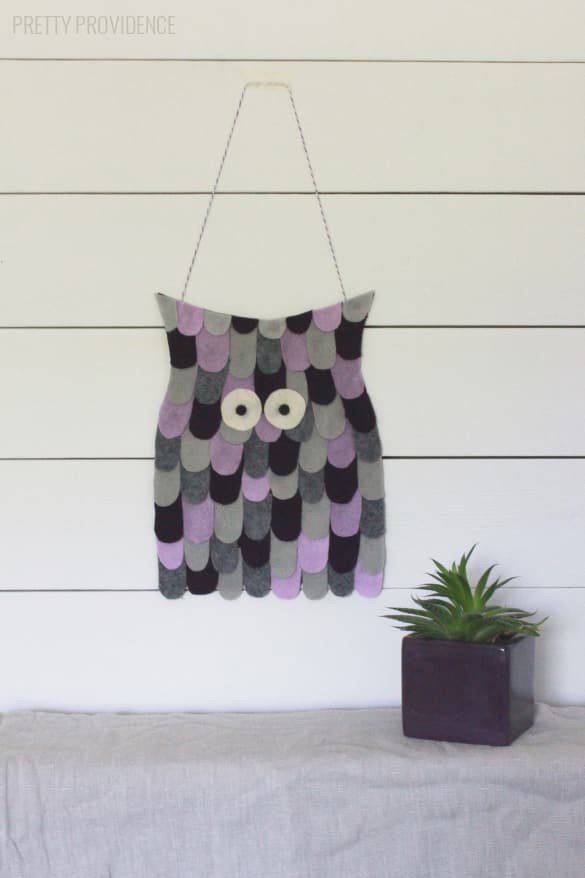 Step 6: Hot glue some string or twine to the back of each ear so you can hang up your owl. You may also want to add something flat to the back of it so it will hang flat. I cut out a piece of a cereal box and glued it to the back. This is optional.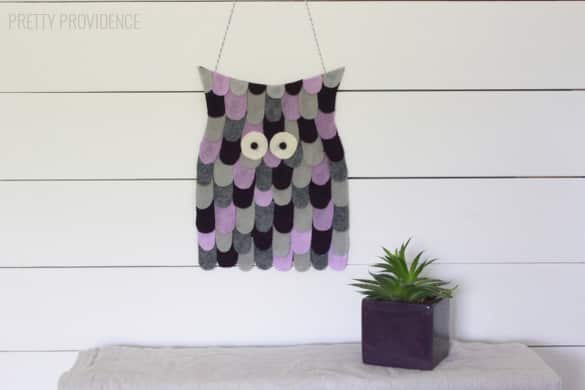 Ta da! I told you it was easy.

You should also check out these cute Halloween decorations: