If you're looking for mummy Halloween decorations to make, you will love this Halloween mummy wreath! It takes only ten minutes to put together and it's so cute!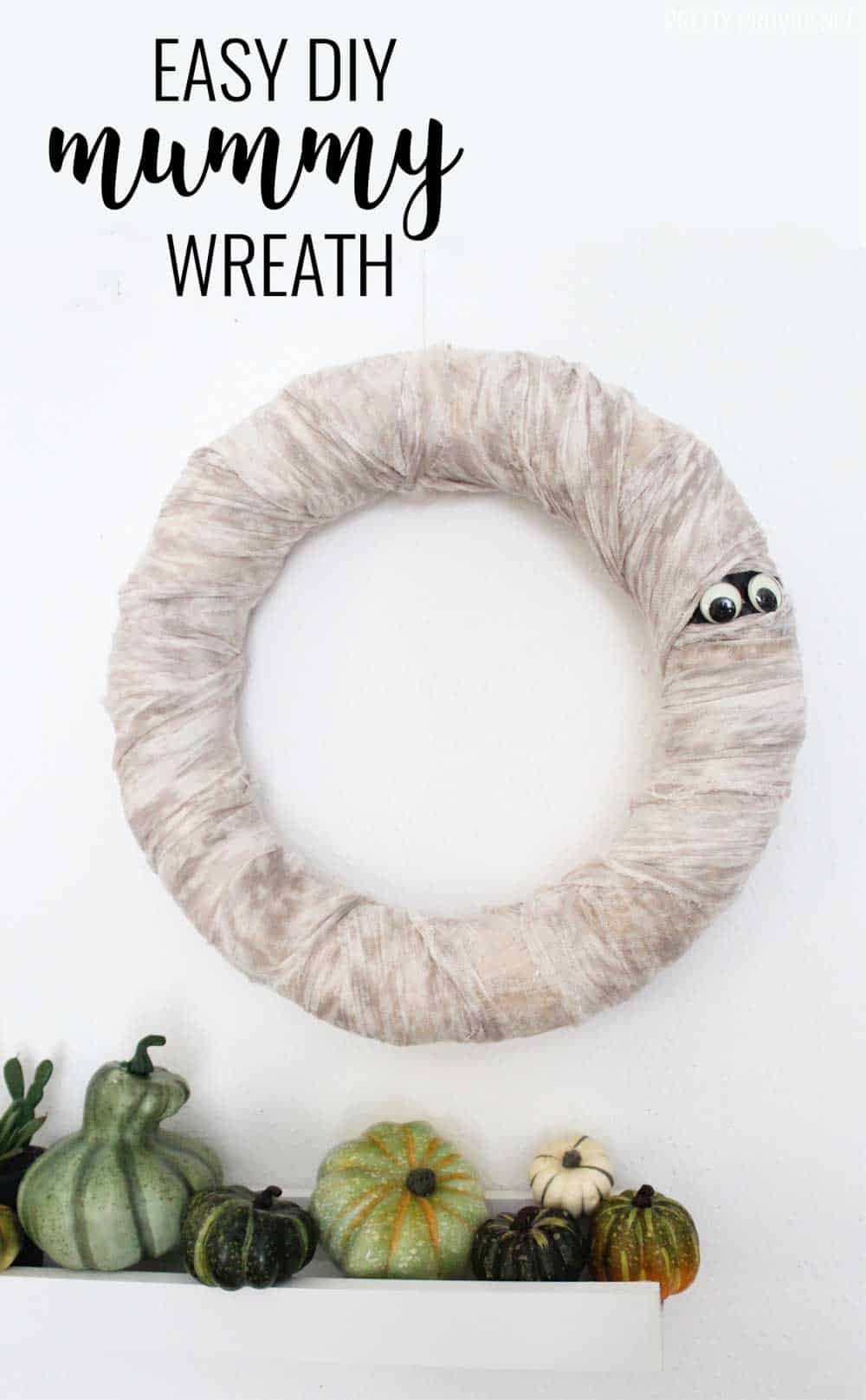 Today I have a tutorial for making this cute Halloween Mummy Wreath, and if you want some more Halloween decor inspiration, you might want to check out this Haunted House Wreath or these adorable No Carve Pumpkin People!
This mummy wreath is everything I love in a DIY project. It's quick, easy and costs almost nothing. Can we talk about how mummy halloween decor is the best kind? I am not much for spiders...too scary!
*This post contains affiliate links.
How to Make a Halloween Mummy Wreath
Supplies
Directions:
Fire up the glue gun. While it's warming, cut your fabric into strips.
Wrap fabric around wreath form until it's almost completely covered. Leave about an inch of the wreath uncovered, for now.
Cut a triangular strip of black tape and place it directly onto the wreath form. Glue googly eyes onto tape.
Pull the fabric down so it touches both edges of the tape. If you want to secure the fabric, add bits of hot glue to the places where your fabric might unravel.
I prefer to keep mine unglued so I can easily take it off and re-use the form.
Pro tips:
I've been using the same wreath form for almost two years now. I switch what it's wrapped in every few months.
The muslin I found was at Joann in the Halloween section, for 50% off! I recommend getting 2 yards for this project.
There you go, a new, cute Halloween wreath!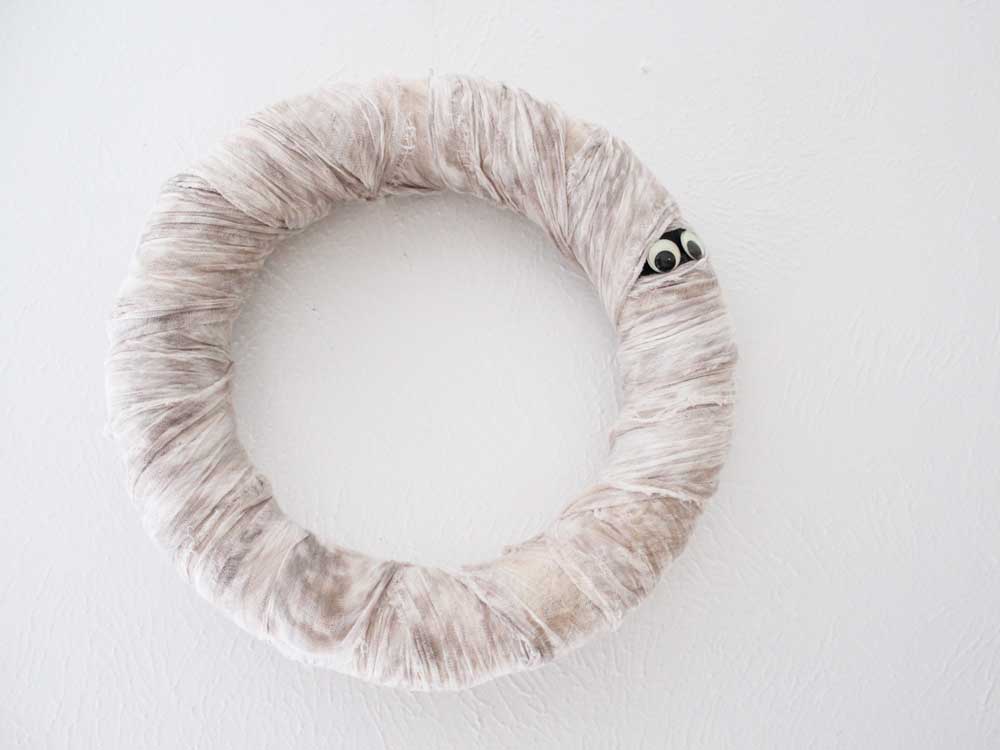 This post was originally published in October 2013 and has been updated with new photos and more detailed information. Here's the old picture just for kicks: