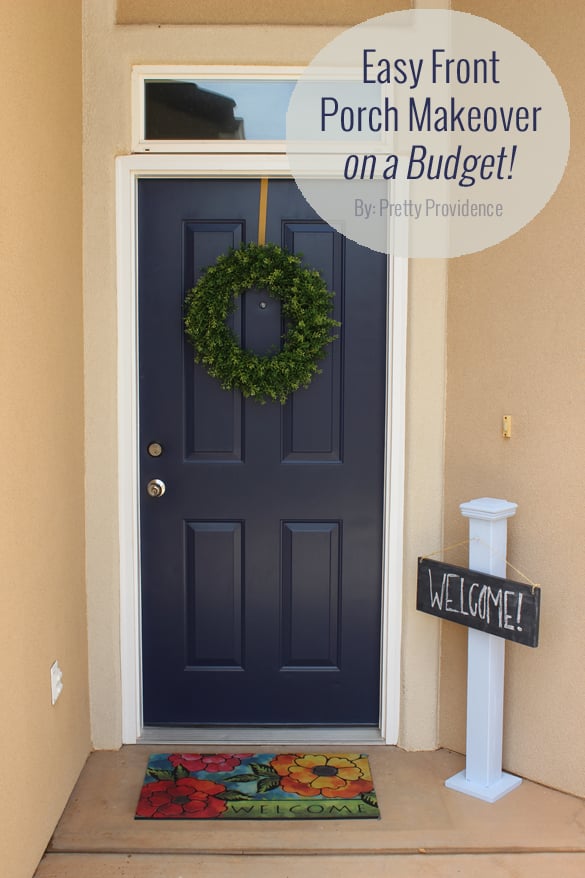 Hey guys! I have been wanting to paint my front door forever. For some reason, I just couldn't commit on the color! Navy is my favorite color right now and that is what I wanted to do, but I was really unsure about how that would look on my house. THEN I heard about Modern Masters front door paint in the color Peaceful. They have this free app you can download (just search "front door paint" in the app store) where you take a picture of the front of your house, and it allows you to test out all their different colors so you can see how they look with your current exterior! Genius, I tell you. I tested out a bunch of colors but couldn't sway myself away from the navy!
The paint went on easy, dried super fast, and hasn't worn at all! It's totally weather resistant, too. I loved it so much that I am giving away two quarts of front door paint to two lucky readers today! I'm telling you.. you guys will love this stuff!
Our Latest Videos
Okay, now who's ready for my ugly before picture??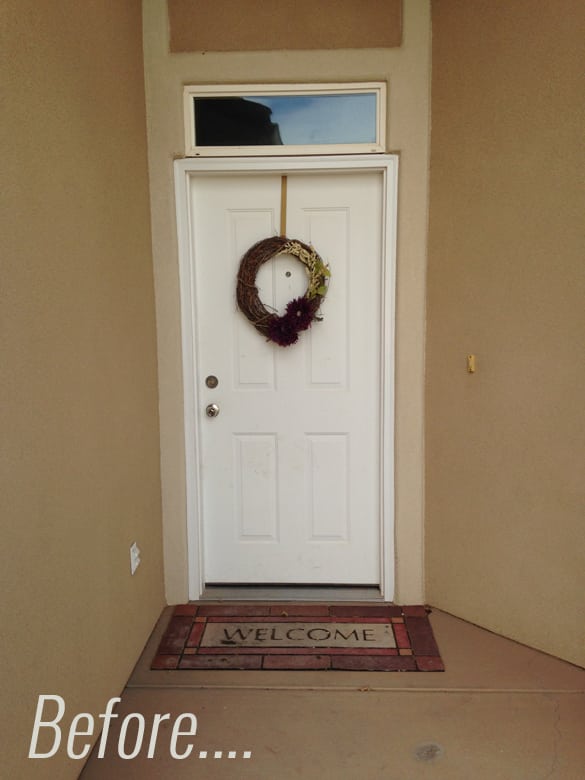 Pretty basic right? If your porch needs a little life like mine did, here are a few tips!
How to Give Your Porch a Makeover on a Budget
First, clean the area. I was seriously amazed (and embarrassed) how much better my door looked when it was clean! I am used to cleaning the inside and sweeping and stuff but apparently I don't clean the outside of my door near enough! I used Windex and it worked like a dream!
Paint your door. You won't believe how easy this step was! Seriously took just a few hours on a Saturday.. and now I love my new door! Check out all the paint color options here.
Get a wreath. I love a good wreath DIY, find 60 of my favorites right here!
Doormats and Rugs. Target and Amazon are my favorite places to find indoor/outdoor rugs.
Lastly.. that something extra. I love plants, but I kill them all the time. So, I decided to go for something wooden and I made this cute chalkboard sign and wrote "welcome" on it! These pots of Sarah's are another fun idea.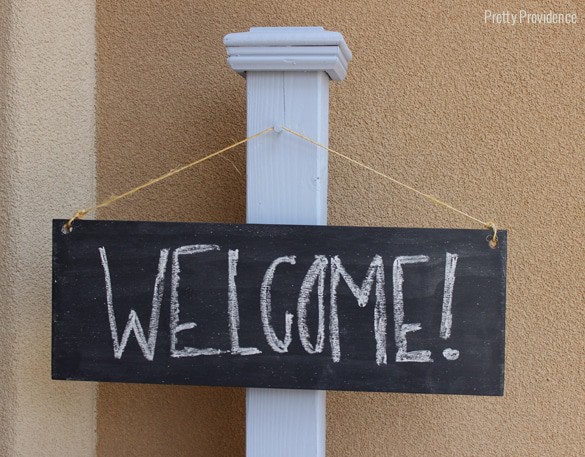 Pretty cute right?! I love that I can erase and customize the sign to say whatever I want!
And one more after pic for good measure!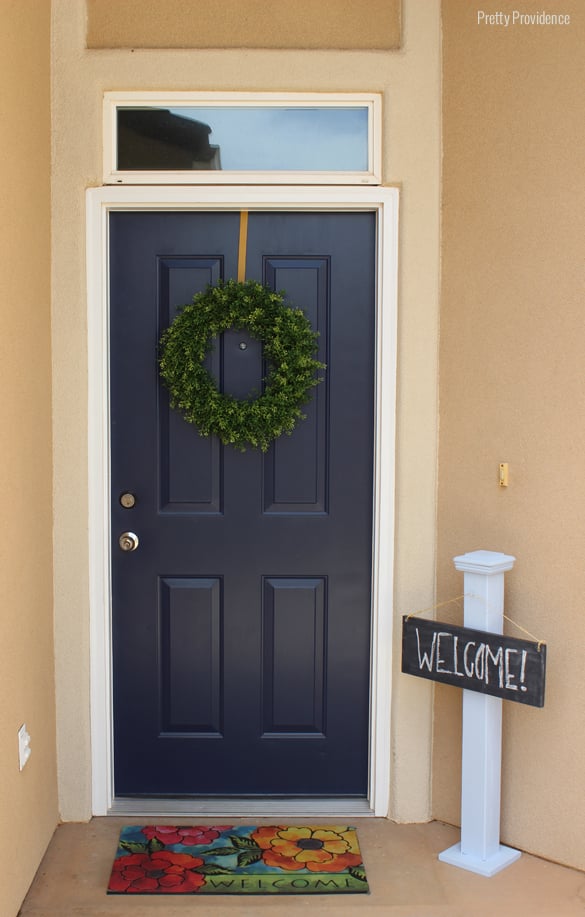 *I received paint from Modern Masters in exchange for sharing my thoughts about the product in this post! All opinions are 100% mine, as always!