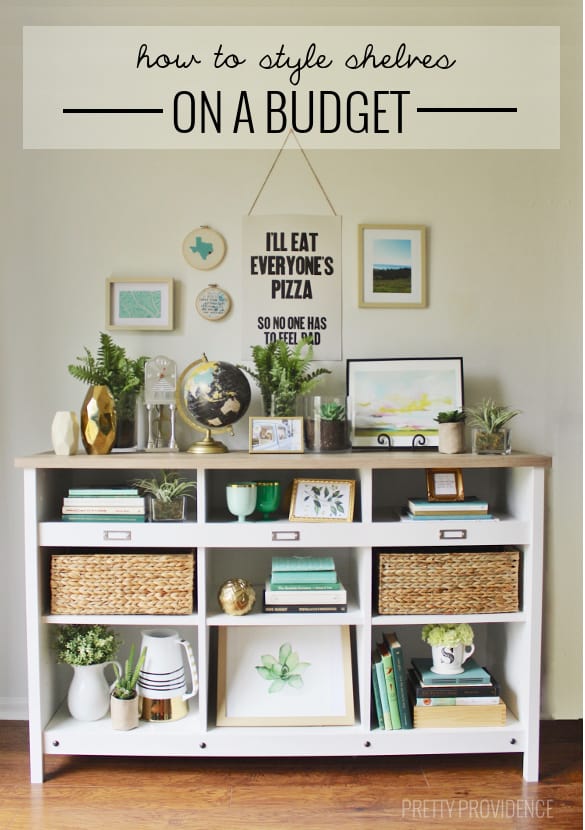 Have you ever gotten a new credenza or bookshelf and been so excited but then it's sitting there and you don't know where to start with styling it? Over time, random objects find their home on the shelves but nothing really goes together. It's all too common…
I think it's important to be intentional about what you put on your shelves! It's the difference between having a home that's 'put together' and one that isn't. I have been slowly adding some affordable furniture to my home and recently got this Sauder credenza that I love! Sauder furniture is modern, great quality and affordable. I loved that this piece was a blank slate. The world was my oyster! I decided to share my best tips for how to style shelves on a budget with y'all today.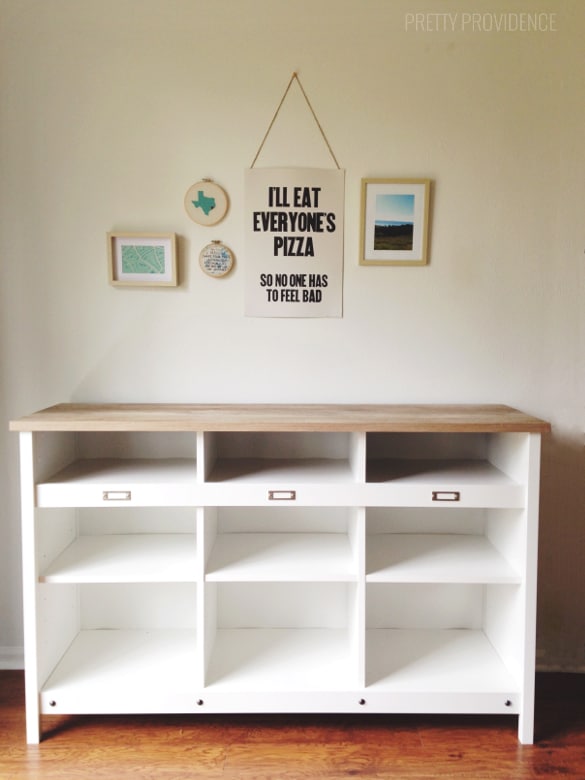 1. Start clean.
The first step to styling shelves is to start with a blank slate. If there is something already on a shelf, take it off.
2. Get out ALL THE THINGS.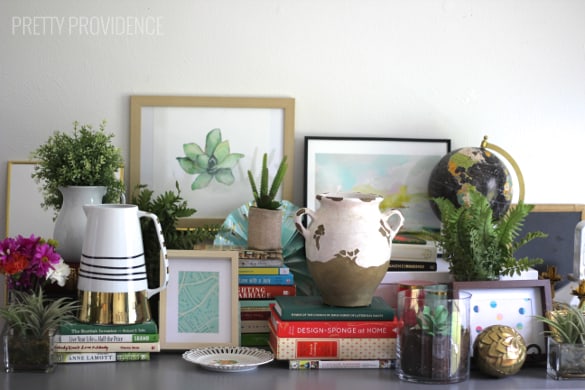 I am talking whatever you have available to you. books, vases, knick knacks, picture frames that aren't nailed to the wall, art, etc. Most of the items you see above are ordinary. This doesn't mean you'll use them all, but just have them out so you know what you have to work with.
3. Collect pretty things that will add interest.
I got most of my faux plants on clearance, and I'm always getting vases and picture frames for $1 or $2 at thrift stores! I own a few 'coffee table books' but most of these are just regular hardcover books. The key thing is to have lots of different things to work with. Books alone can be boring. Picture frames alone can be boring. But books + picture frames + plants = interesting.
4. Buy books in your color scheme for less than $1 at thrift stores or yard sales.
My best advice for finding books to decorate with? Take the dust jackets off! When you're looking at books strictly for decor purposes, look strictly at what color the book is under the dust jacket! There are so many books that are gorgeous underneath a really ordinary cover. If you look at the pictures below, the four books look drastically different with their dust jackets removed.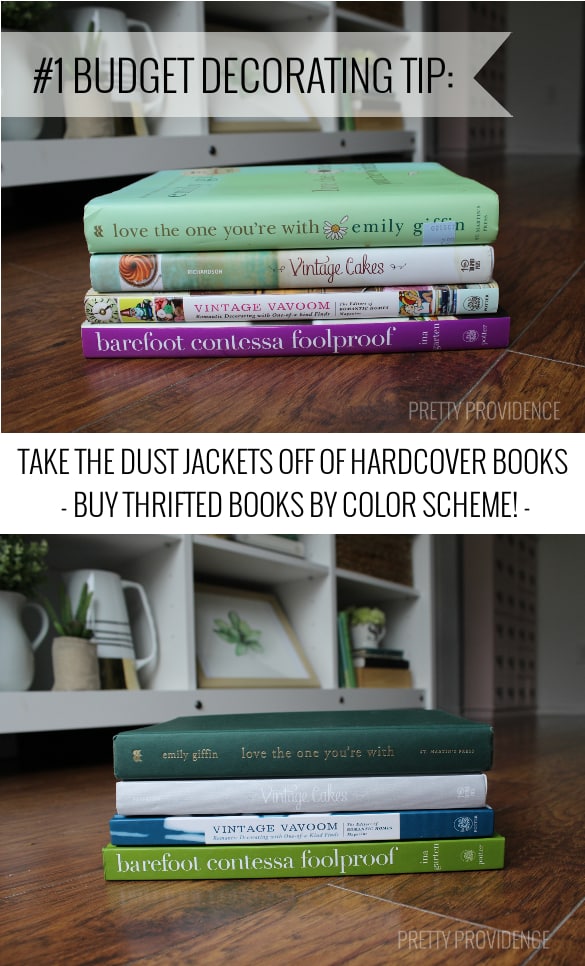 5. Try different things.
I am not a professional interior designer so I'm not going to tell you any hard and fast rules on how to style your shelves. Just try different things, step back and see how it looks, and keep playing with it until you're happy with the presentation. You're the one who has to look at it all the time!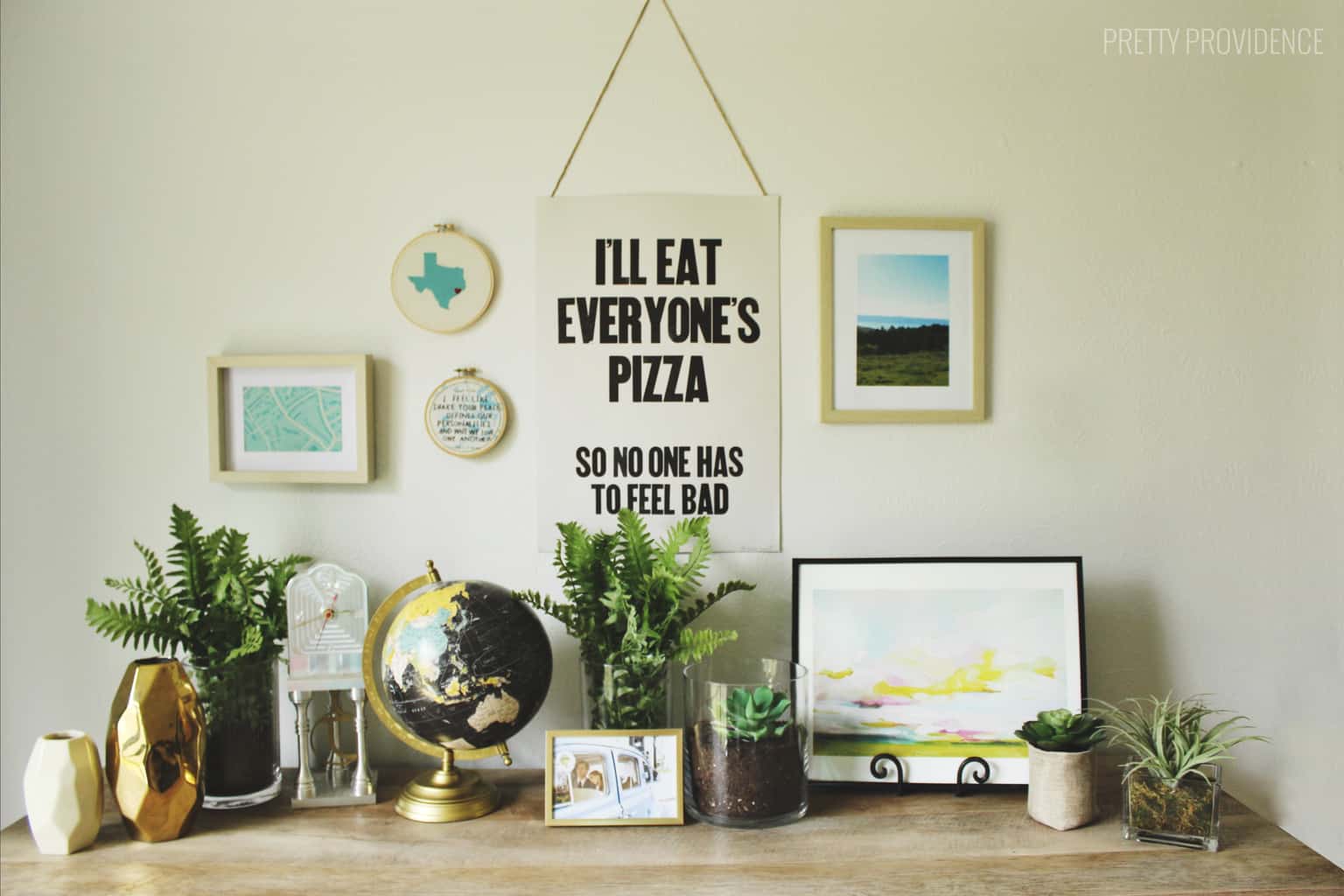 Those are my tips for adding some affordable style to your affordable furniture! Now for some pictures of how I'm channeling my inner Emily Henderson. Also, because everyone asks me, the pizza print is from this etsy shop and the hoop art is from this instagram shop!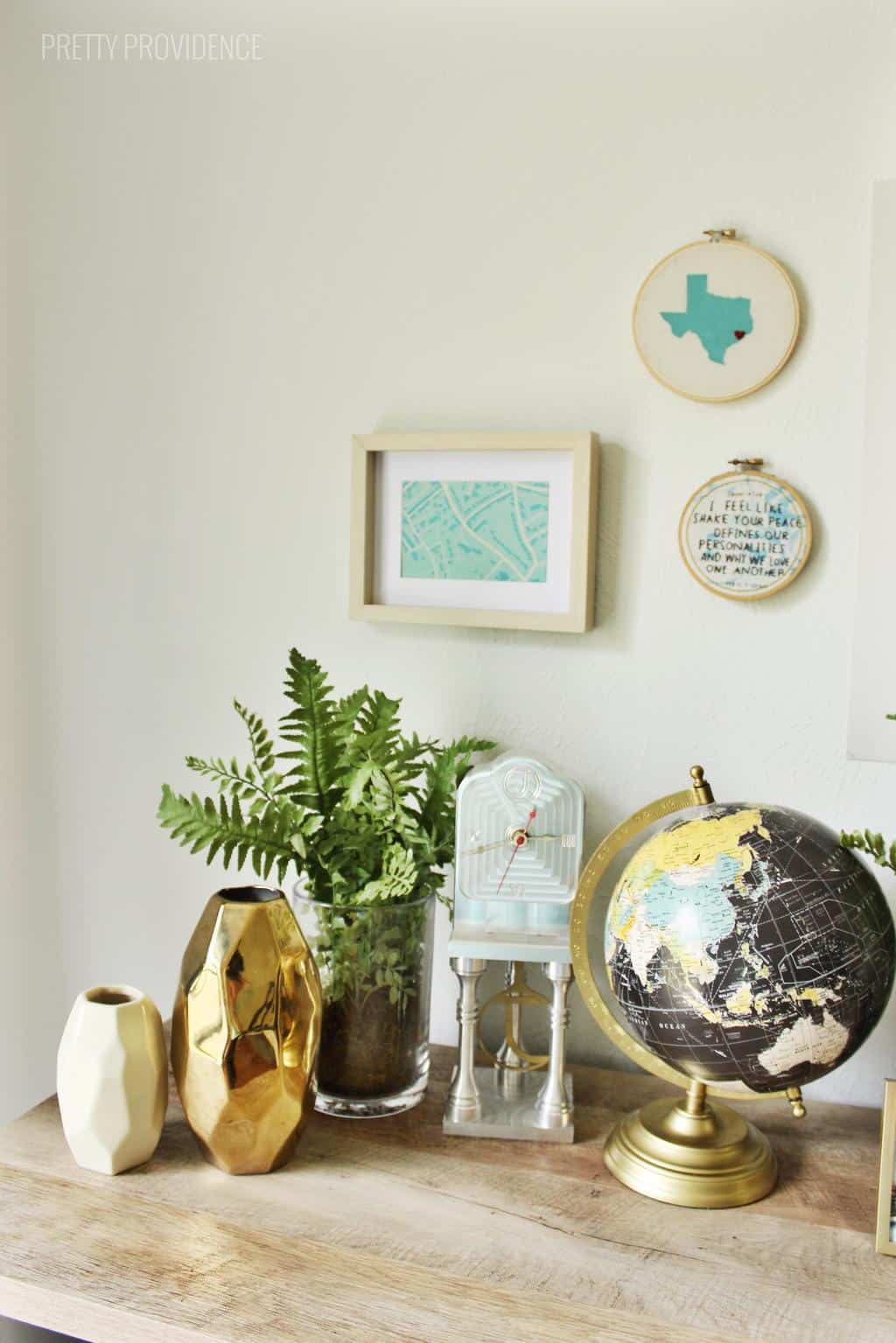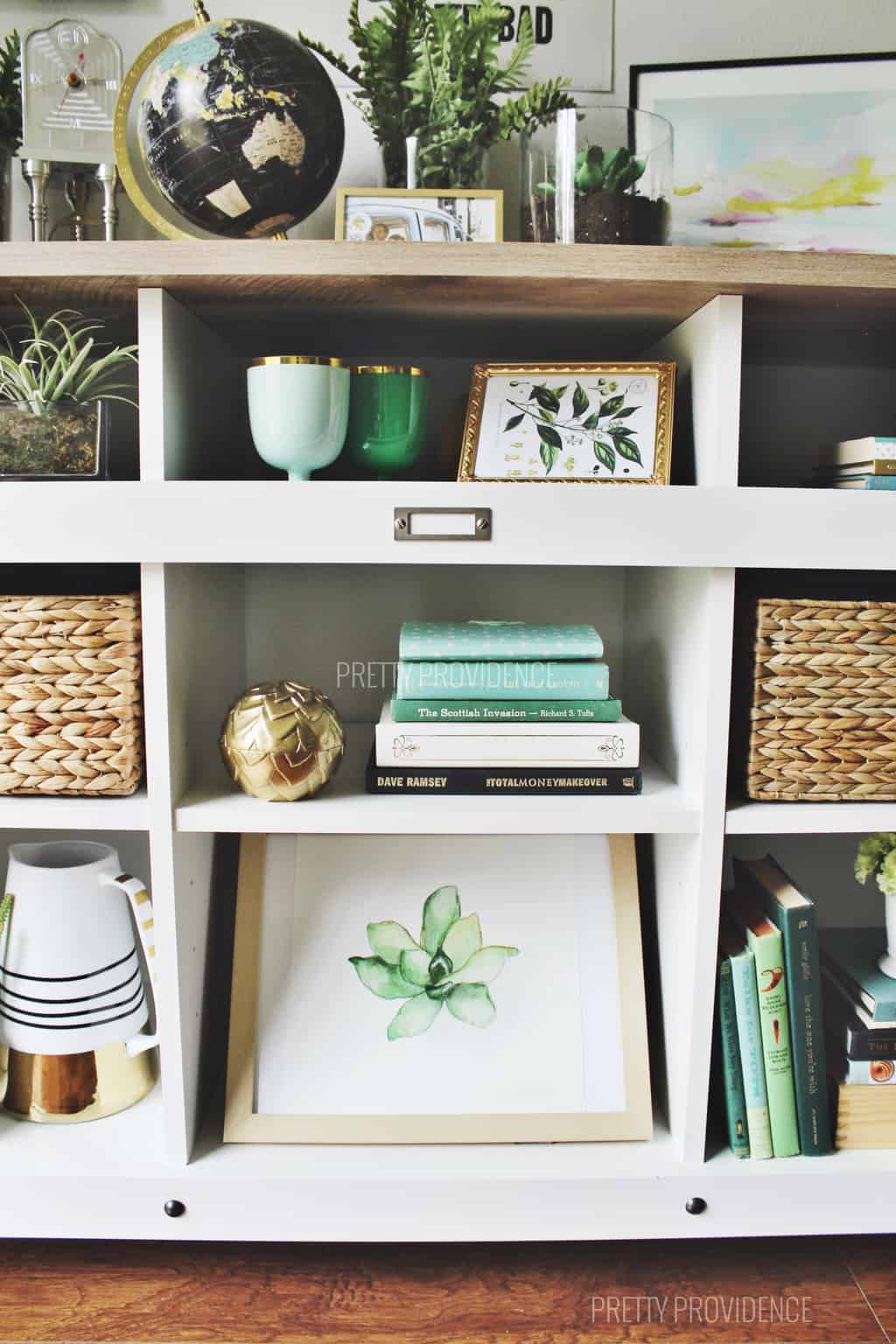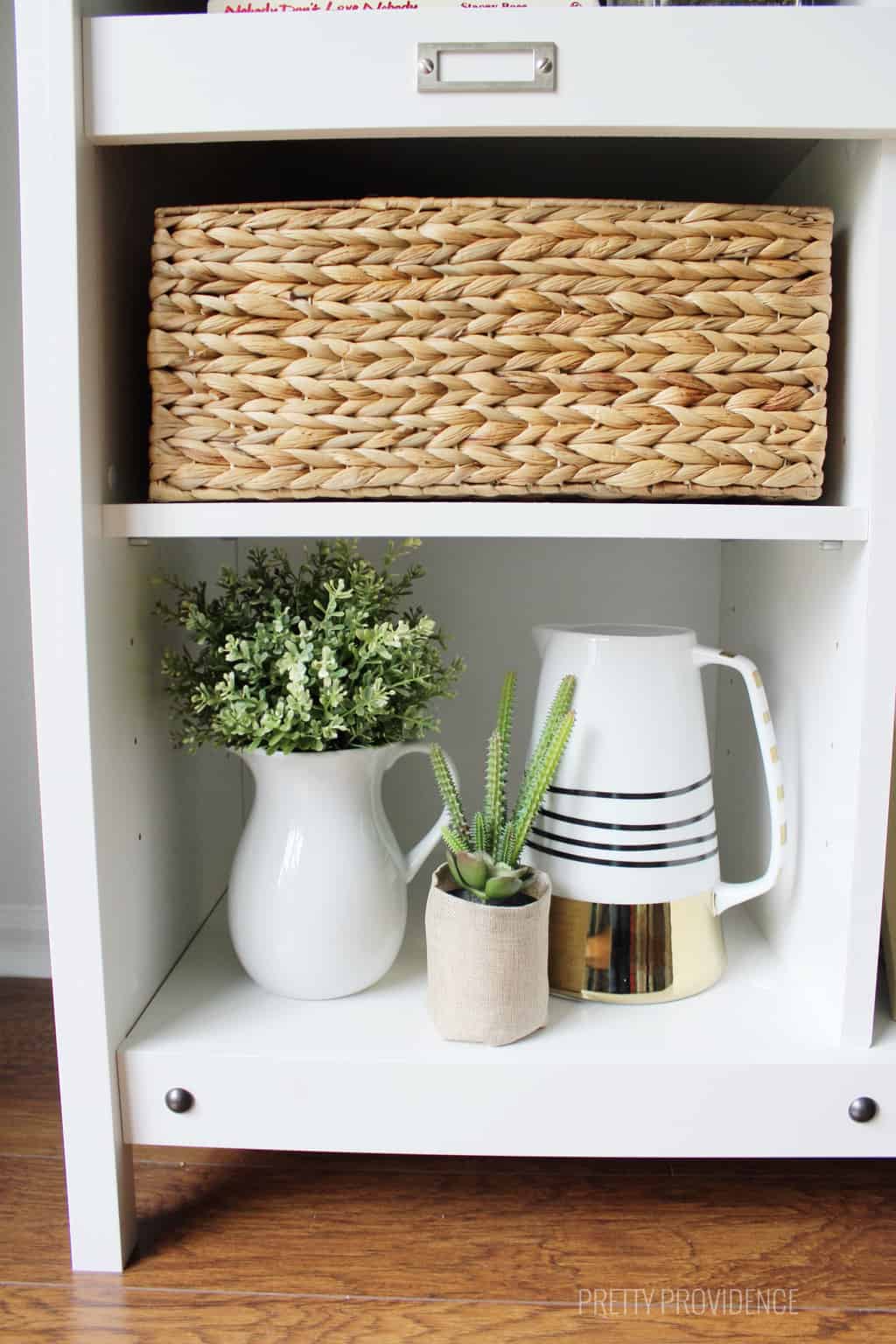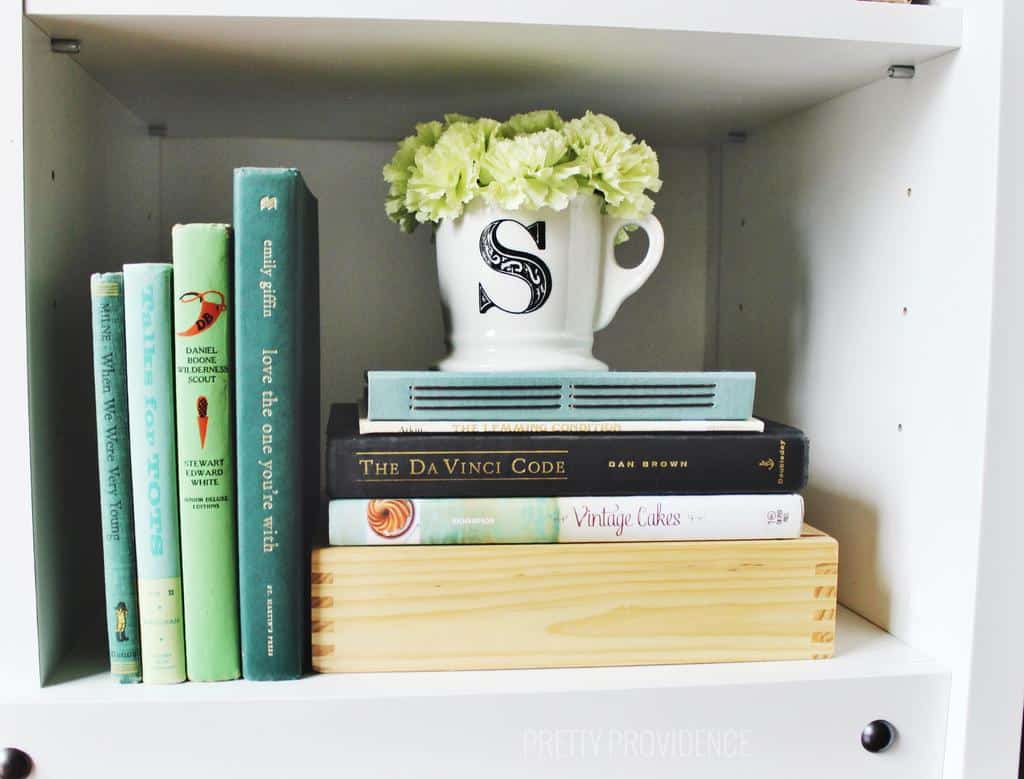 See that wood box there? It's a board game! I mean, why not?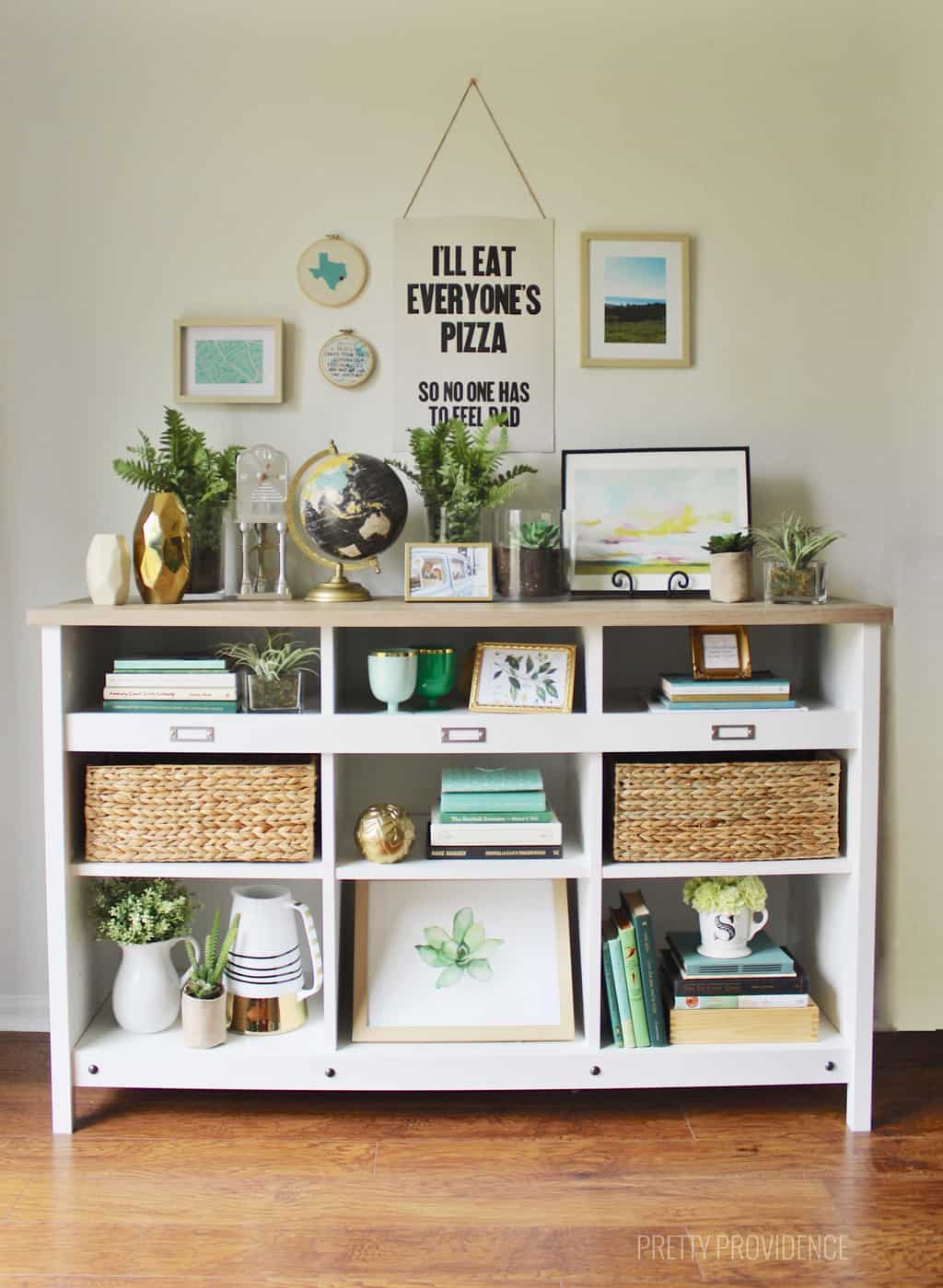 I had a blast styling this, and there are some really awesome bloggers who also styled some Sauder pieces for their 'Put Together' challenge – so you should check out this look book to see all of the great ideas! You can also find Sauder on Pinterest, Facebook and Twitter!
This is a sponsored conversation written by me on behalf of Sauder. The opinions and text are all mine.