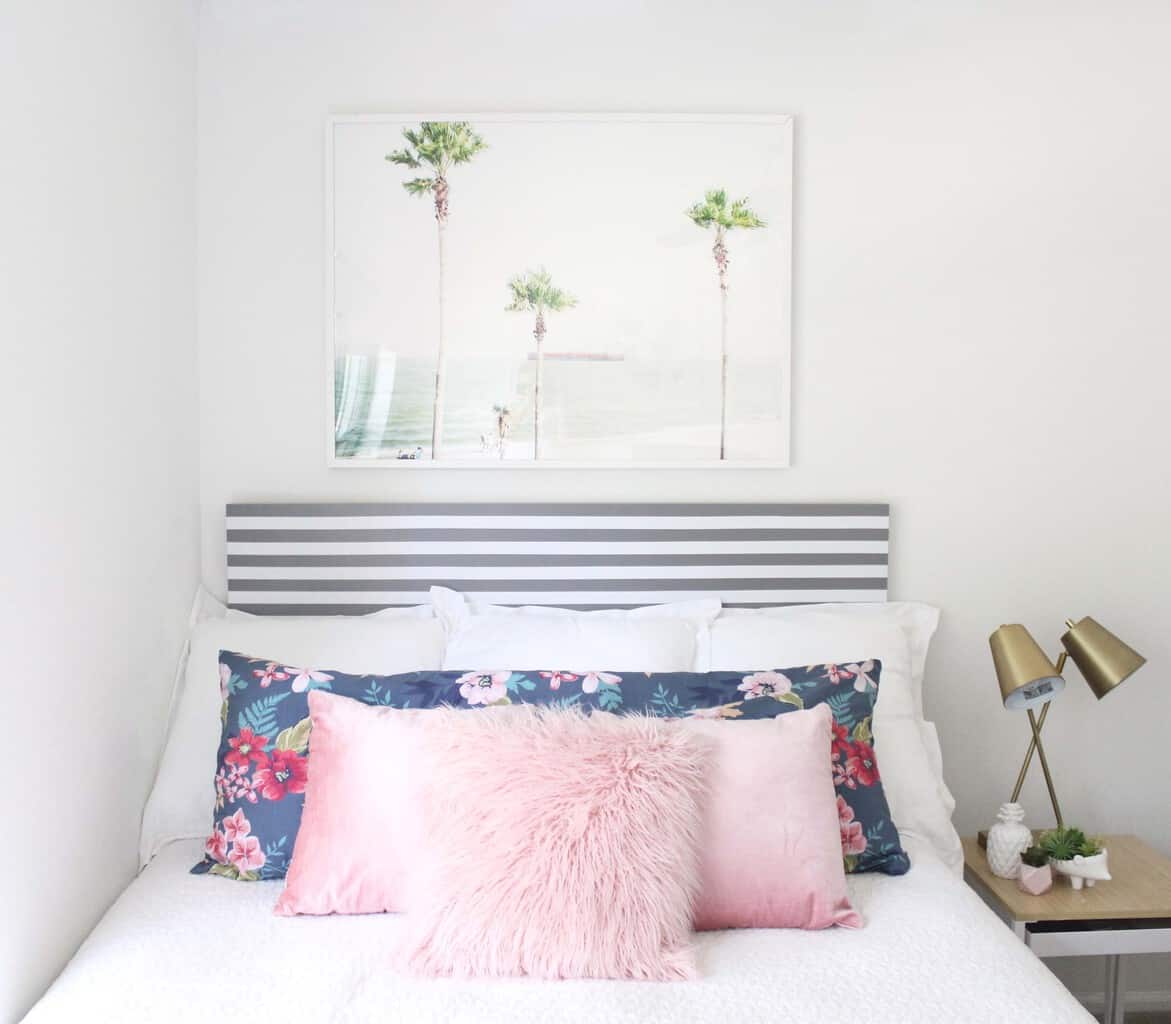 I know it might be silly, but this little headboard in all it's budget-friendly glory is probably my favorite thing in my house right now. I mean, it's striped for heaven's sake. Anyway, let me explain what it started as. This is a $20 desk top from IKEA. It's called the Linnmon and it comes in a few different colors. When we first bought it, I made this desk from it: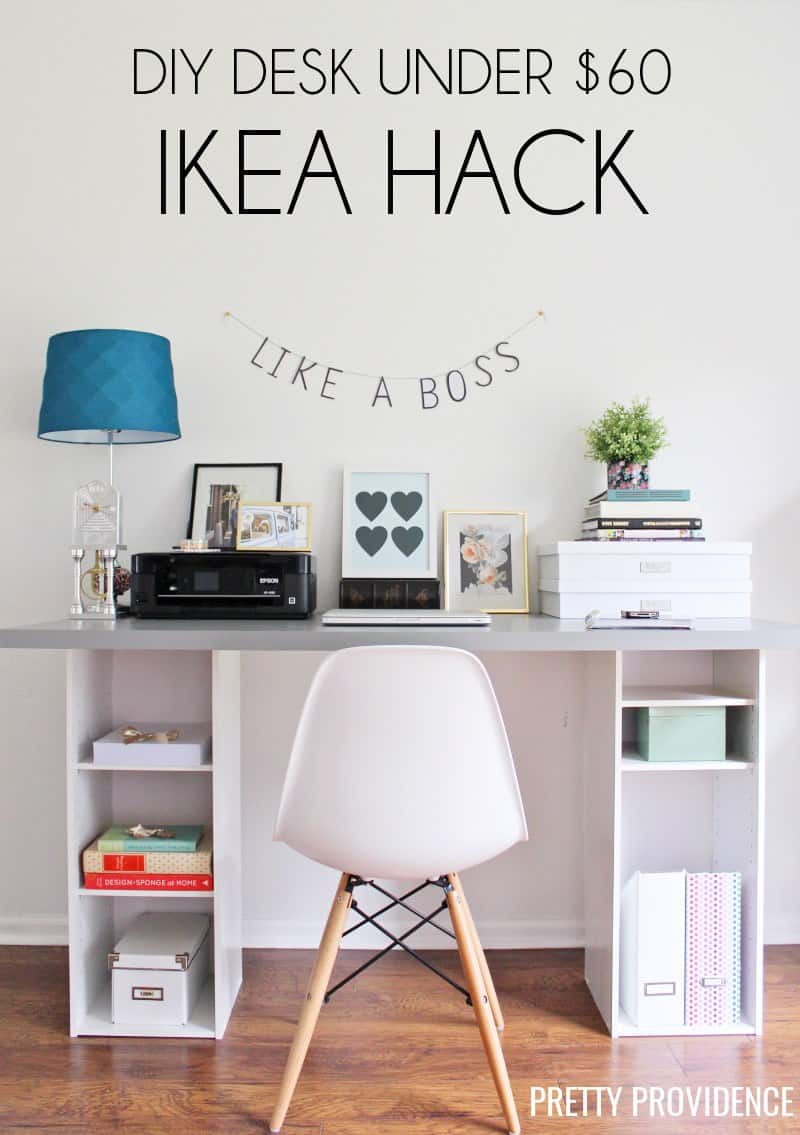 The desk served me well for about three years but we decided to make my office/craft room into more of an extended family room with toy storage because TOYS WERE EVERYWHERE, so I no longer had a place for the desk. I had been wanting a headboard for my guest room for a while and one day I decided to measure the desktop to see if it would fit. Low and behold, it is the exact right size for a Queen mattress!
(Because I know people will ask – the exact dimensions of the IKEA Linnmon table top are:
Length: 39 3/8 "
Width: 23 5/8 "
Height: 29 1/8 "
How to make it:
After I disassembled my desk, I had the top. I decided I wanted to add stripes, but didn't want to paint.
I decided to use easy stripe tape from Walls Need Love! I used the 1″ white tape. It was kind of time consuming to put it on because I had to keep measuring all down the line as I taped it down. It's vinyl so it's really easy to reposition when you need to. BUT it wasn't hard. I think it took me about 3 hours total, but that's with a lot of interruptions from my 2 year old!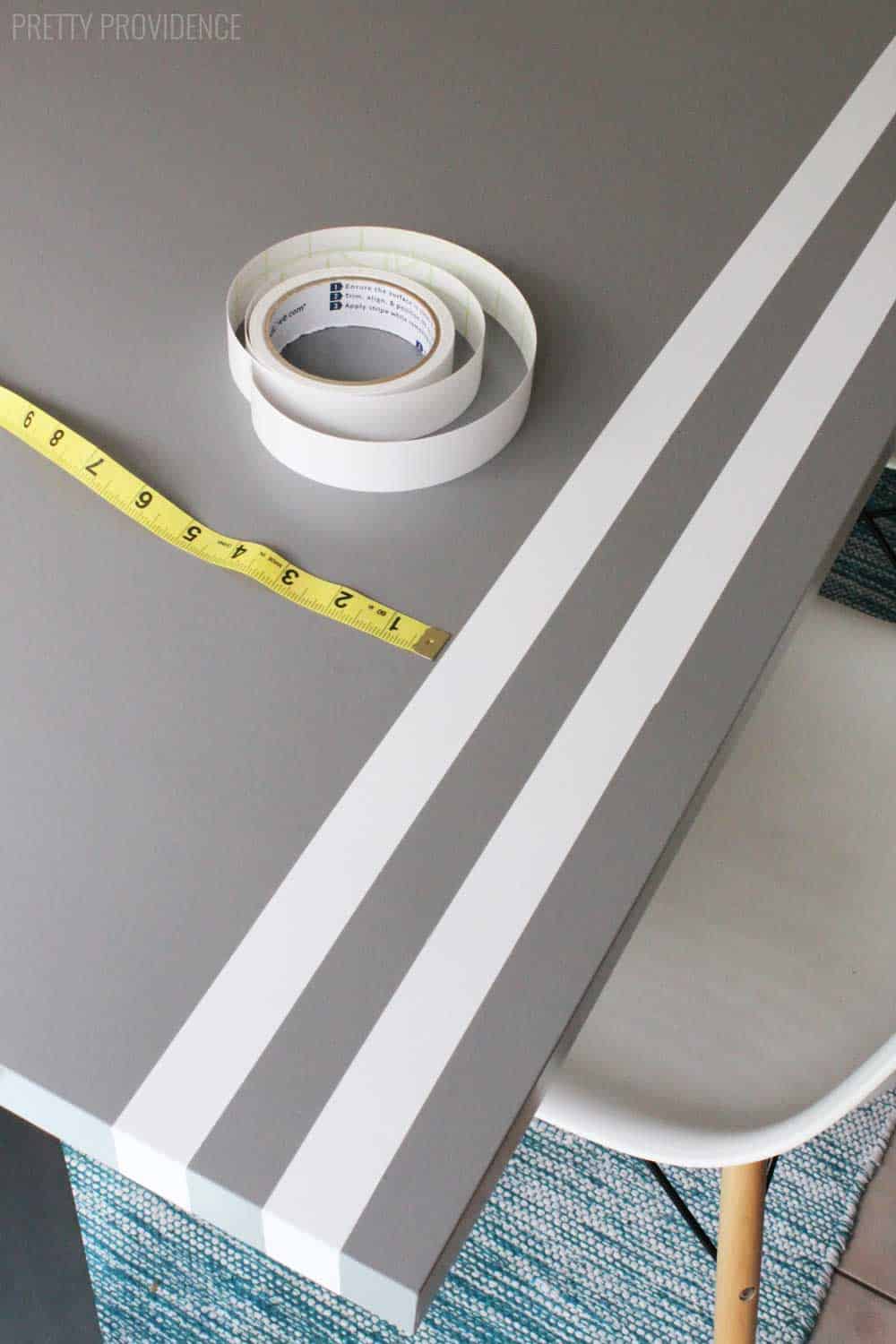 Since I wanted even stripes, I measured 1 inch of space in between each easy stripe piece.
Once I finished that, my husband helped me drill 1×4's to the back of it.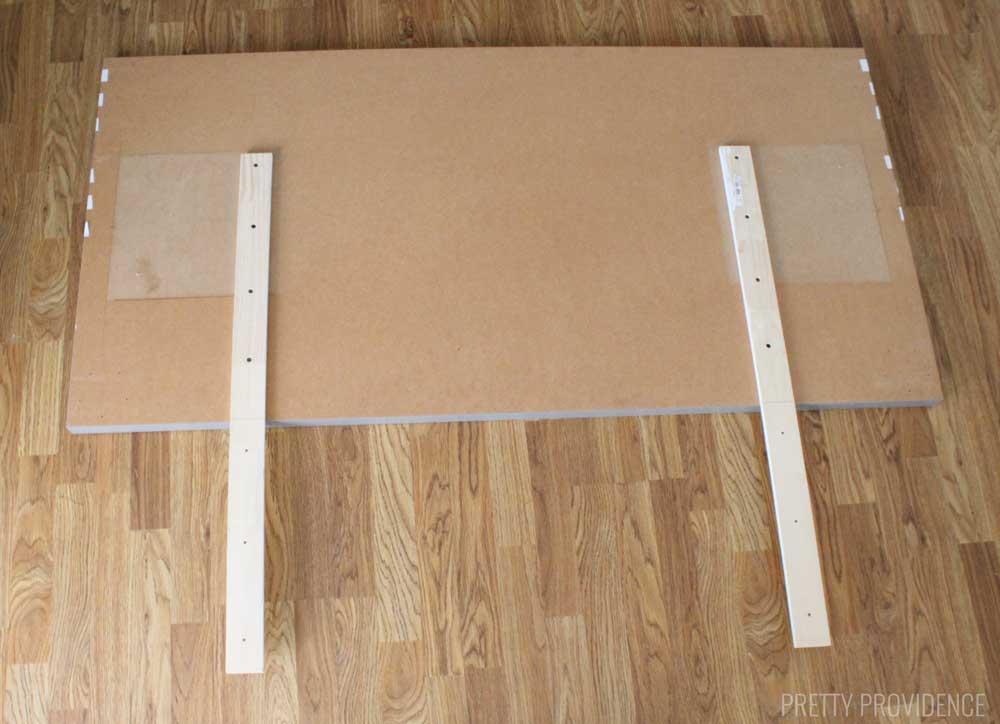 To attach the headboard to the wall, we drilled the boards to the wall.
TA DA! This was really a quick and easy Saturday project and it has made a world of difference in how this room looks and feels! If you add up all the materials – the desk top, the easy stripe tape (I used 1.5 rolls) and the boards, the cost comes out to about $45!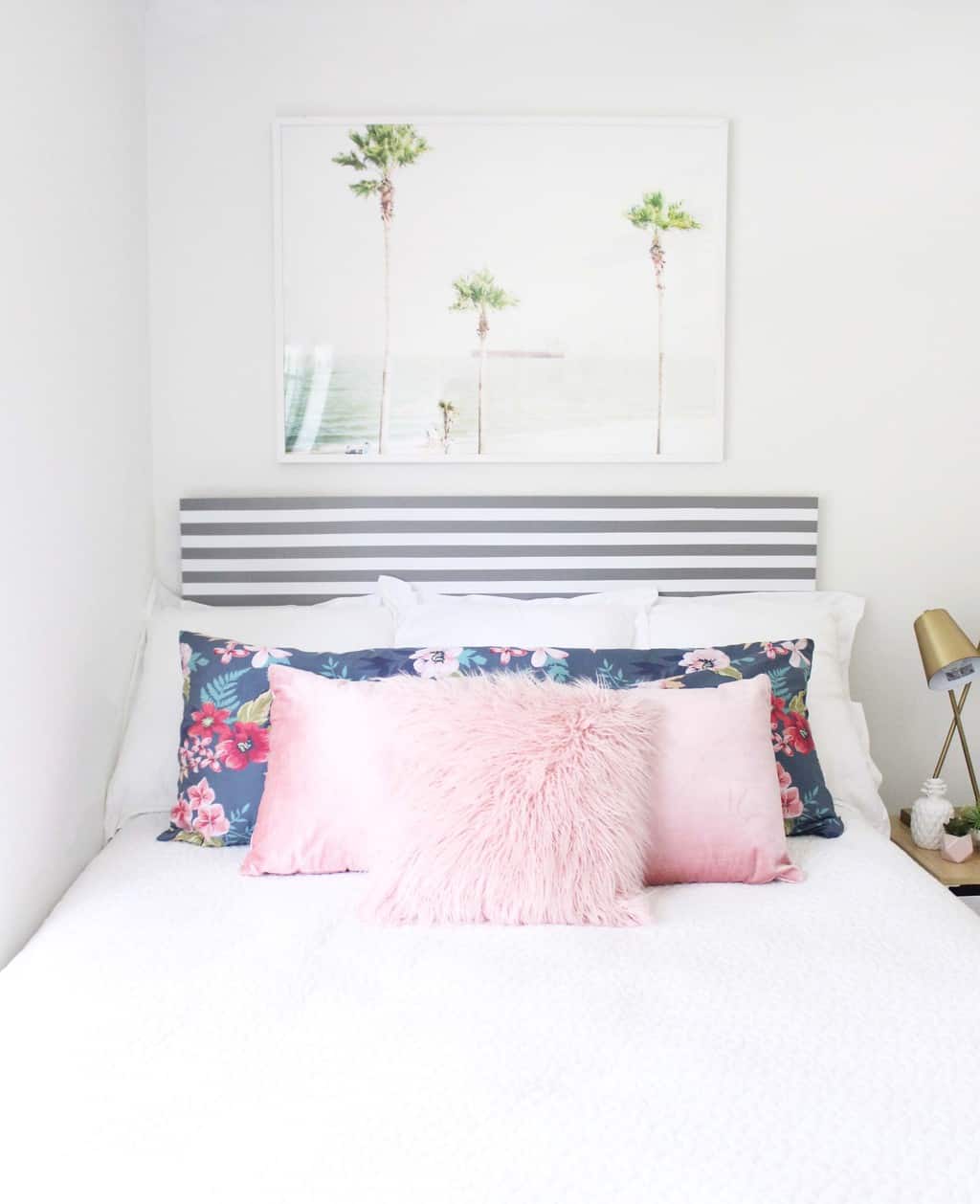 Isn't it so fun? Here are a few of the things I used to decorate if you want to get the look!

| | | |
| --- | --- | --- |
| | | Body Pillow |
This headboard is so great for anyone on a budget – you could even do this for a dorm room or first apartment!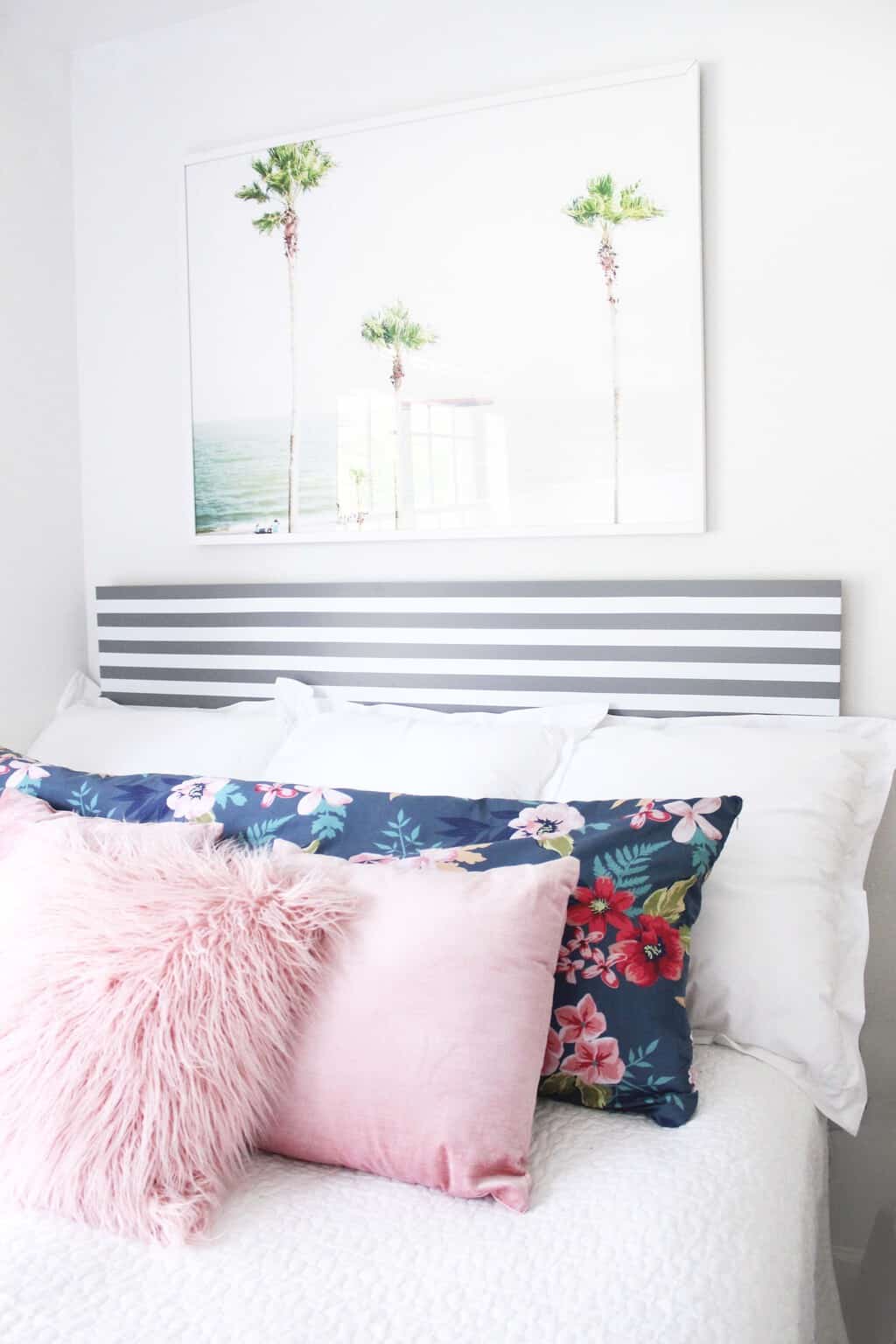 LIKE THIS? PIN IT!