If you need craft room organization ideas, you will love this craft room full of IKEA furniture AND EASY DIY PROJECTS!
This post contains affiliate links.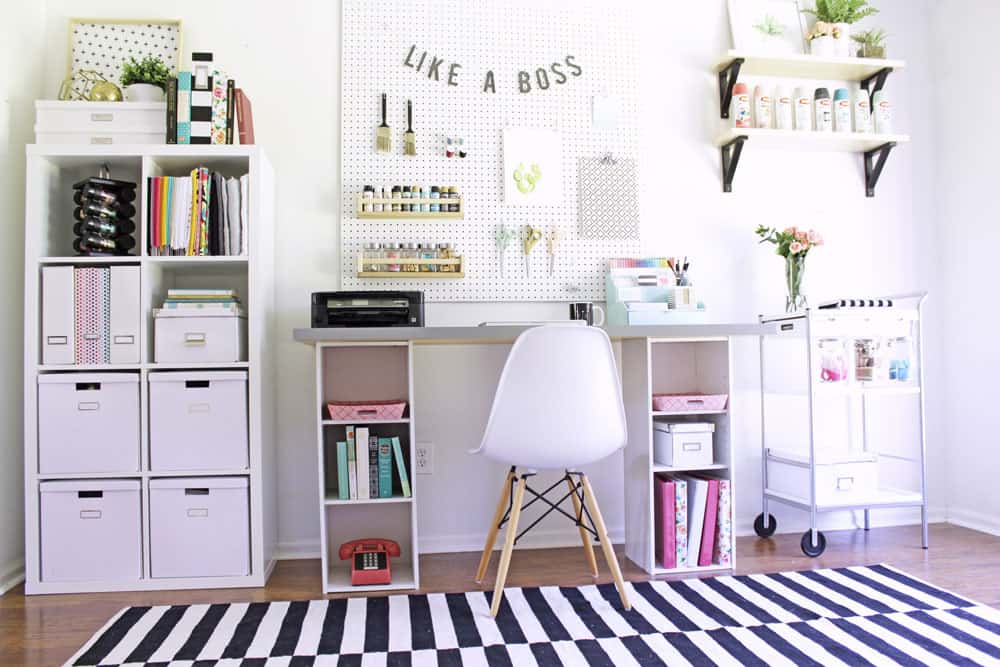 About a month ago, my husband and I decided that it was time to organize my craft room. We had previously made a desk for it, but I do a lot of projects and I really needed a place to store my craft supplies and props in. Yes, bloggers are weird and we all keep props around for taking photos of our projects and food! Anyway, I went to IKEA and I got a few more things to fix this home office up. I gave it a ton more storage and made it look so pretty with a very small budget.
THE PERFECT IKEA DESK FOR A CRAFT ROOM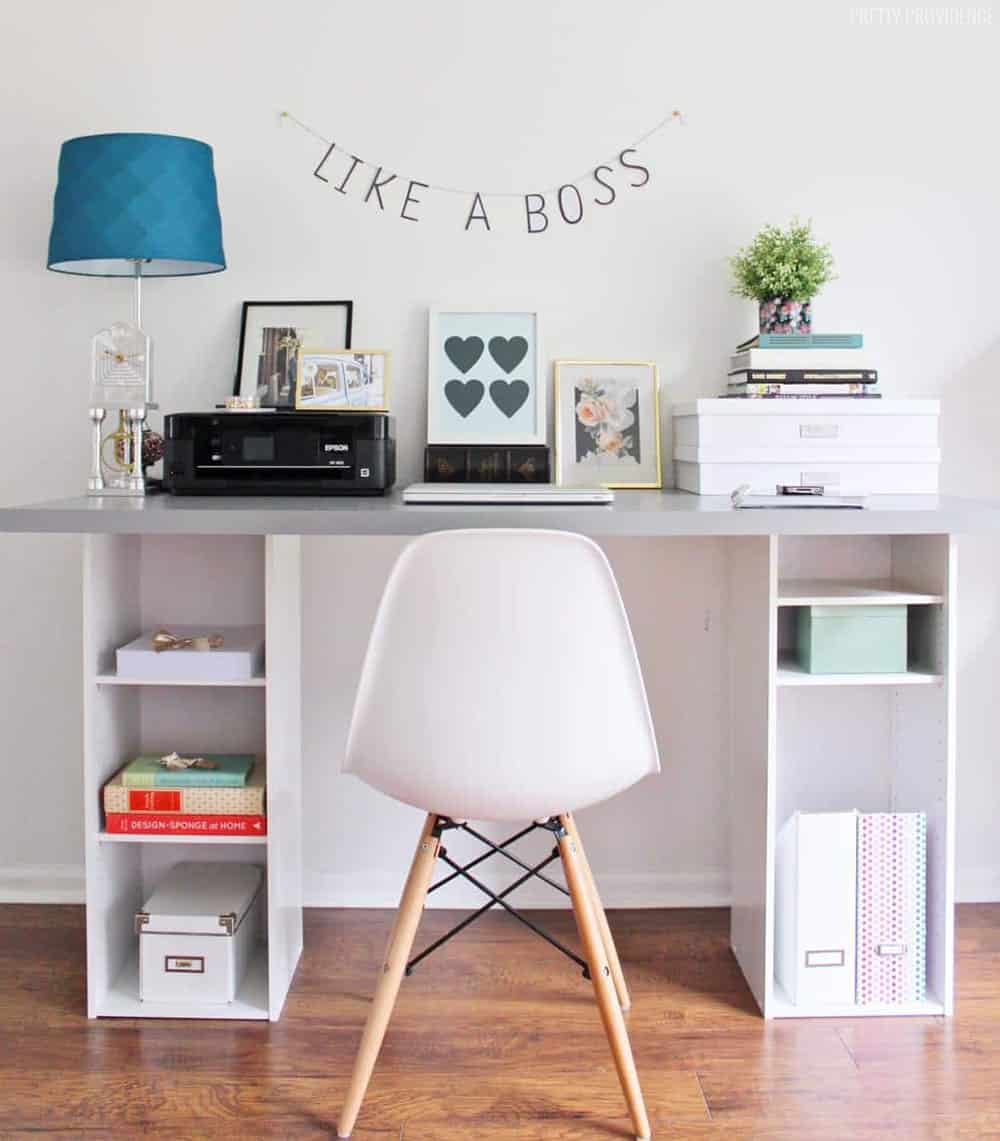 I have another post explaining how to make this IKEA hack desk, right here. It cost under $60 to make and I absolutely love it. It's big enough to set up my Cricut, use my computer, and our printer, and so on.
IKEA CRAFT ROOM STORAGE
I got this bookshelf at IKEA for $70. It's called the IKEA KALLAX and it's perfect to store my craft supplies, fabric, paper, Iron-On and so on!
Having a space that I can store my Cricut and its accessories, my photography stuff, and my other craft supplies is essential. I don't need a ton of space, I actually try to keep my craft supply stash to a minimum (it's hard) but there are things that I do need to keep around in order to do all of my crafts and make t-shirts with my Cricut! Also, since my space isn't super big I'm not hoarding as much stuff that I won't use.
STORAGE BOXES FOR A CRAFT ROOM
I also got these white storage boxes from IKEA to organize the craft supplies in. They are big enough to hold 12×12 scrapbook paper or rolls of vinyl and Iron-On which is why I love them so much. They fit perfectly in the KALLAX bookshelf.
PEGBOARD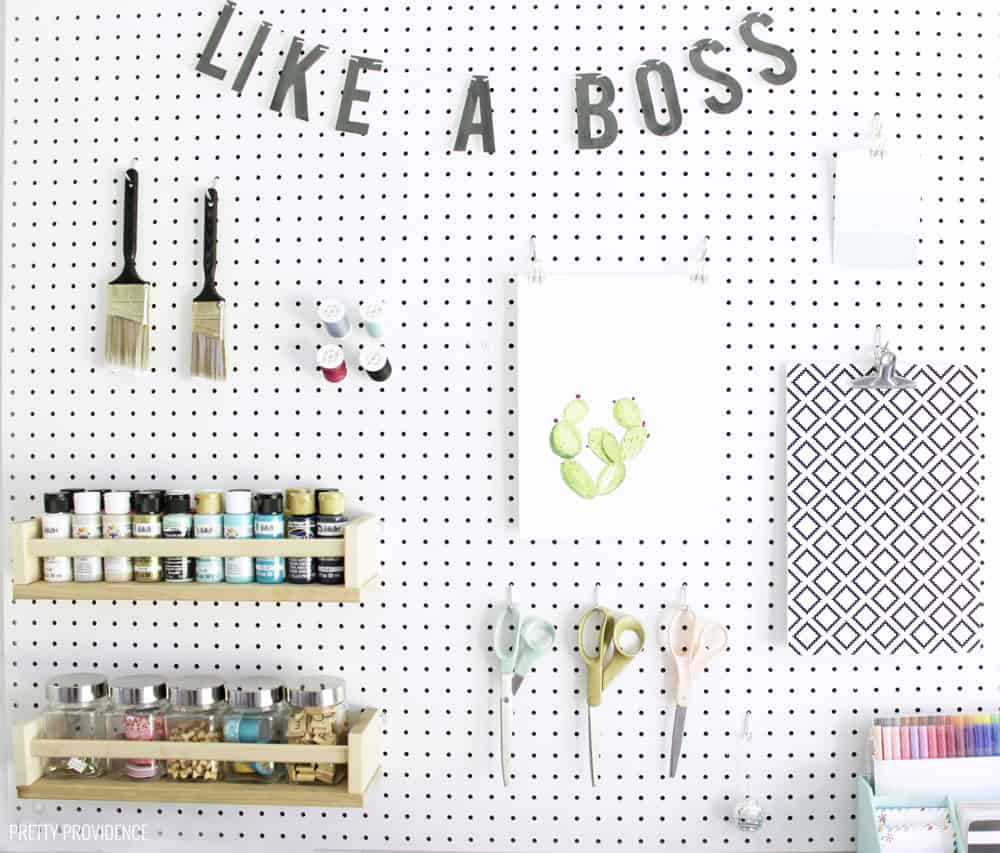 We hung a 4′ x 4′ pegboard on the wall to organize my smaller supplies and to just display pretty things! I can't tell you how much I love having my scissors in full view at all times. It is life-changing! I did an entire post with the details, right here.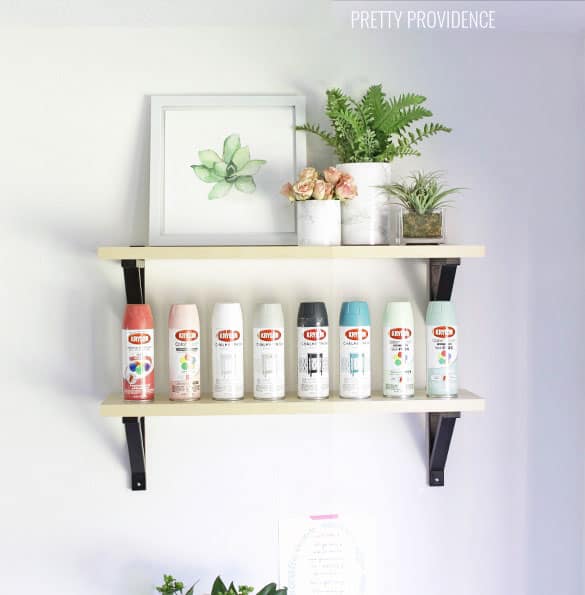 Why is there something so satisfying about displaying paint on shelves? I seriously love this. I hand-picked the colors just to decorate this shelf with…
STORAGE FOR SMALL CRAFT SUPPLIES
I have this card catalog shelf that was a hand-me-down from my husband's Aunt. It is absolutely perfect for organizing and storing small craft supplies – like thread, buttons, safety pins, glue sticks, and so on. I love this thing, and I will forever. I painted it pink, and there was controversy! I still love it and stand by my decision.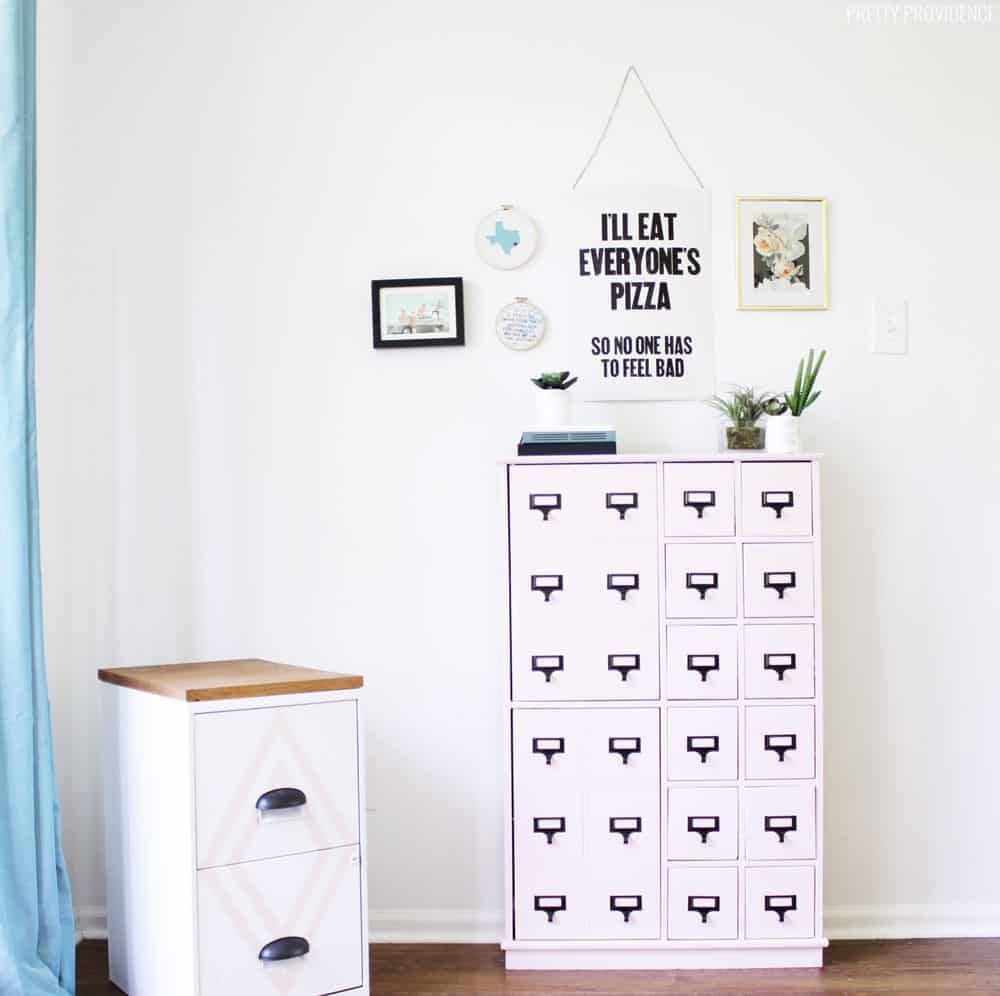 OTHER DIY PROJECTS RELATED TO THIS CRAFT ROOM:
SHOP THIS ROOM: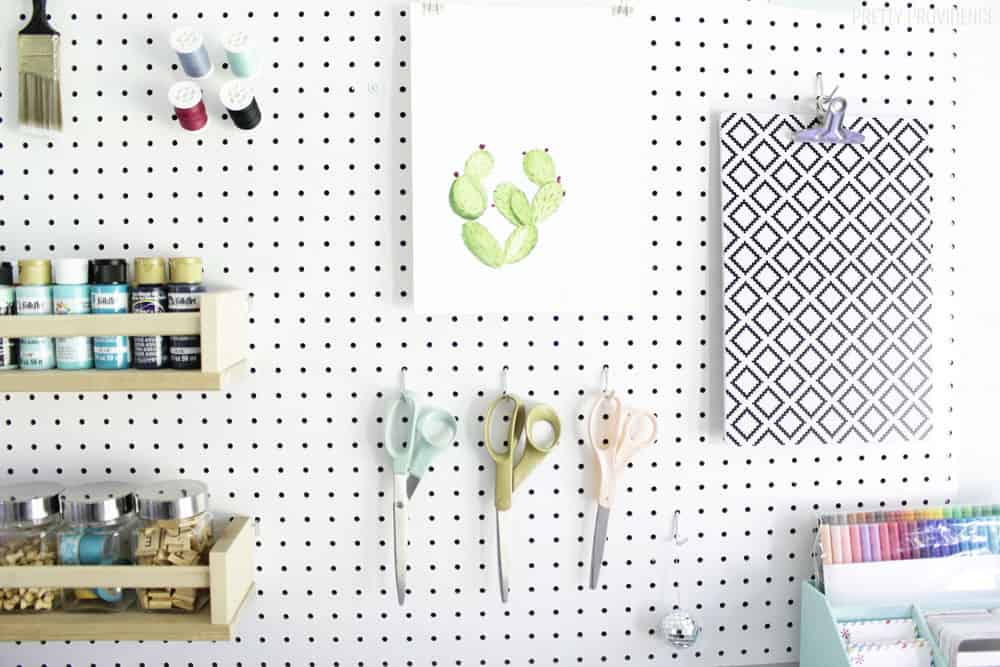 What? You don't spray paint your scissor handles to match the rest of your decor?
PIN IT: