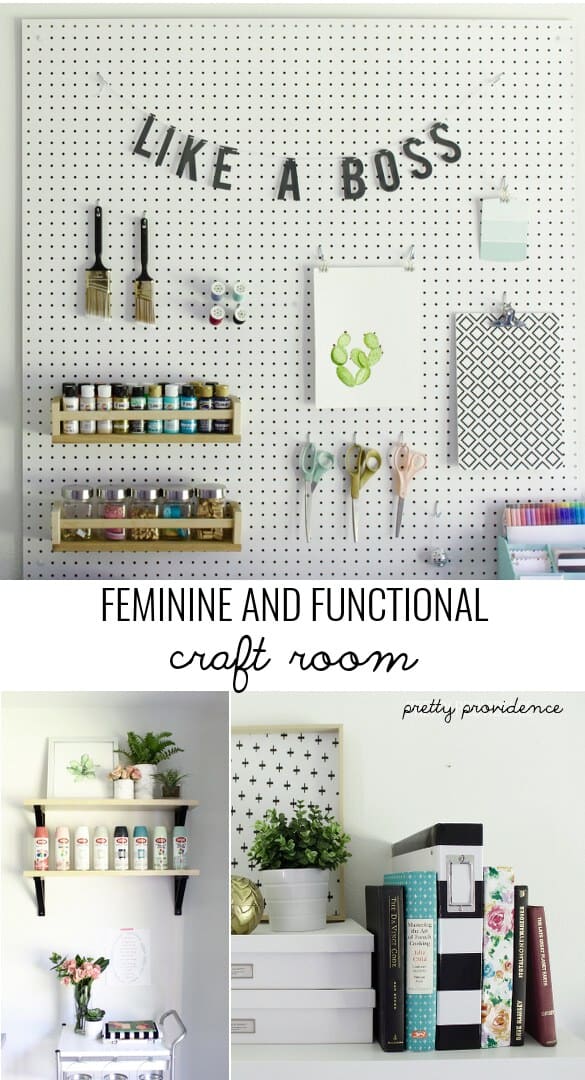 I am so excited to show you guys my craft room home office! I've been taking it step by step, but it's finally come together into a room that functions for me and looks prettytoo. You may remember when I added the DIY desk, then the card catalog, the file cabinet, and it kind of stayed that way for a while. You know how it is, I just felt like I got stuck with not knowing what I wanted to do with it so it just sat.
About a month ago, my husband and I decided to upgrade our cable to a package that included the channels we really wanted – sports for him, house inspiration for me! Watching all of the amazing home renovation shows like DIY Network's Income Property have given us some ideas and the itch to improve, so we dove into our master bathroom renovation (details to come on that) and I finally decided what to do with my office! I gave it a ton more storage and made it look so pretty with a very small budget.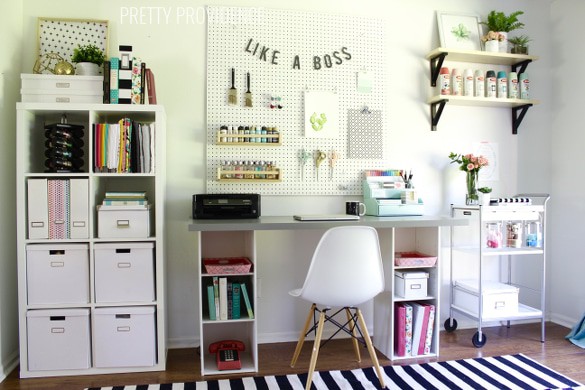 Having a space that I can work in and store all of my post supplies where I can find them saves me a ton of money. Back in my old tiny house, I stored all of my craft/DIY/food staging stuff out of sight in whatever nooks and crannies I could find but then I could never find stuff when I needed it or forgot what I had so I would end up buying new things for every post! Life is changed! Also, since my space isn't super big I'm not hoarding as much stuff that I won't use.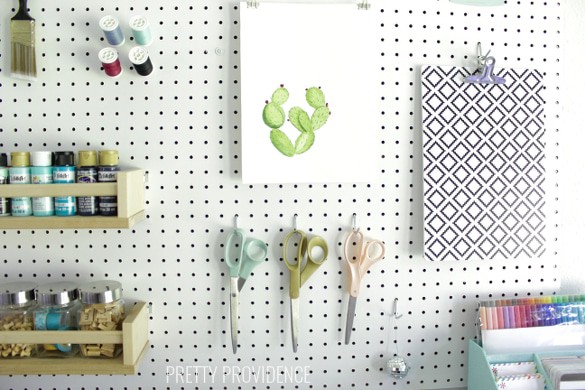 Income Property (which is on Thursday nights at 10/9c this season if you want to watch) has lots of design tips, and the ultimate payoff to homeowners – the host gives their home a rental space so that they can live mortgage free! Think of not paying a monthly mortgage or rent?! Oh my gosh — that's a dream that we hope to accomplish someday. We aren't adding a rental space (unless… Scott McGillivray, want to come over? I bet you could figure out something for us… you're a crafty contractor.) Anyway, I am able to use my office to bring in extra income for our family. The money I make often gets put right back into our home in the form of renovations which will hopefully get us a better profit when we eventually sell our house. A complete cycle!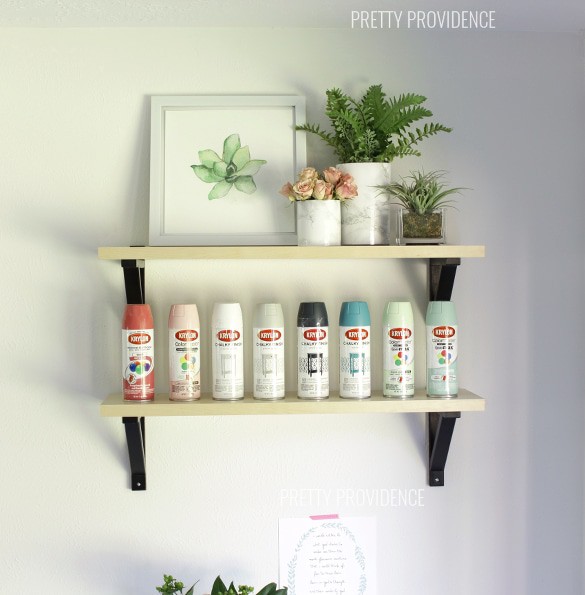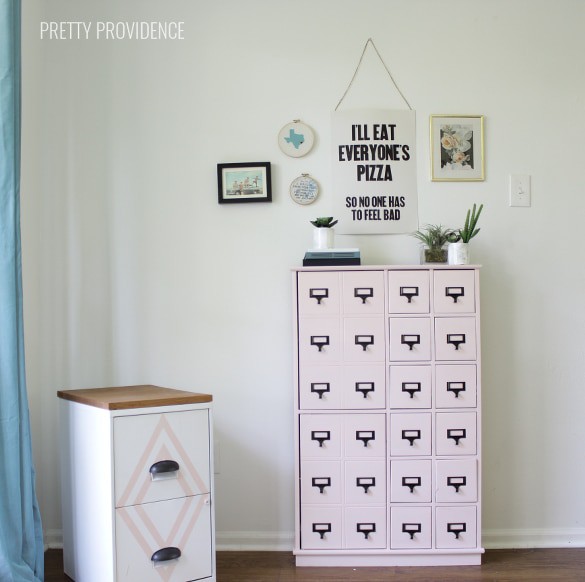 Below is the breakdown of what I have done and some links to past posts with my DIY's in this room as well as sources!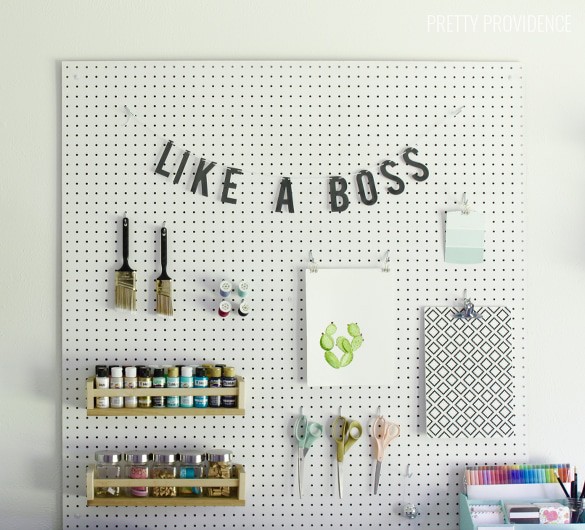 DIY Desk for Under $60 – DIY
Filing Cabinet – DIY
Card Catalog – DIY
Rug ($65) – World Market
Bookshelf ($65) – IKEA
Curtains ($50) – IKEA
Shelves ($30) – IKEA
Pegboard ($10) – Home Depot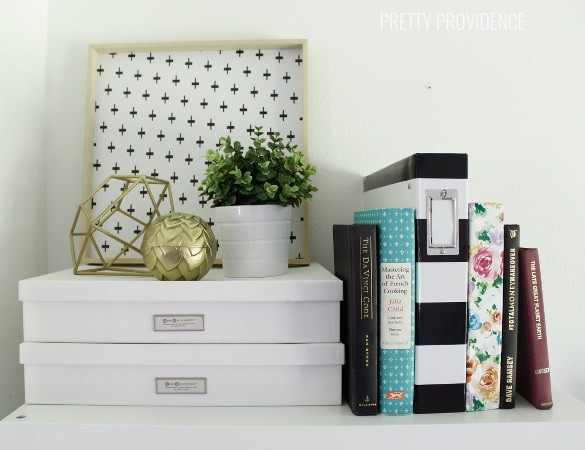 What? You don't spray paint your scissor handles to match the rest of your decor?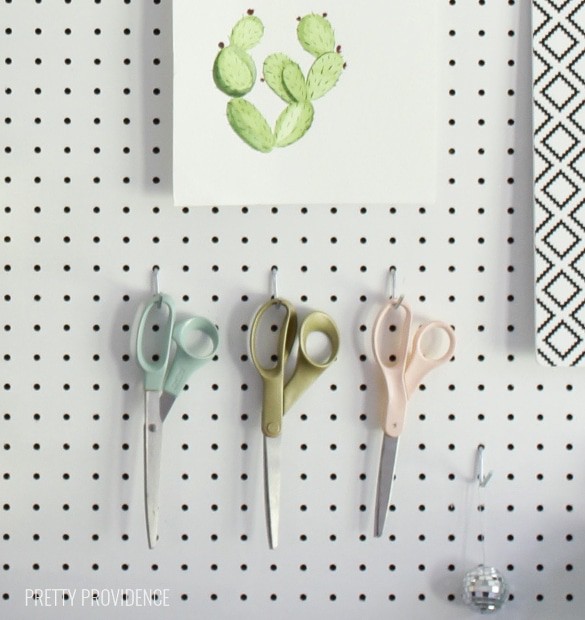 I'm going to do a separate post about my pegboard soon because it is my favorite thing in the room and I think it deserves more than a few sentences.

This is a sponsored conversation written by me on behalf of DIYNetwork.com. The opinions and text are all mine.