I'd like to thank Pick Up The Values for sponsoring this post, and thank you for being supportive of our sponsors!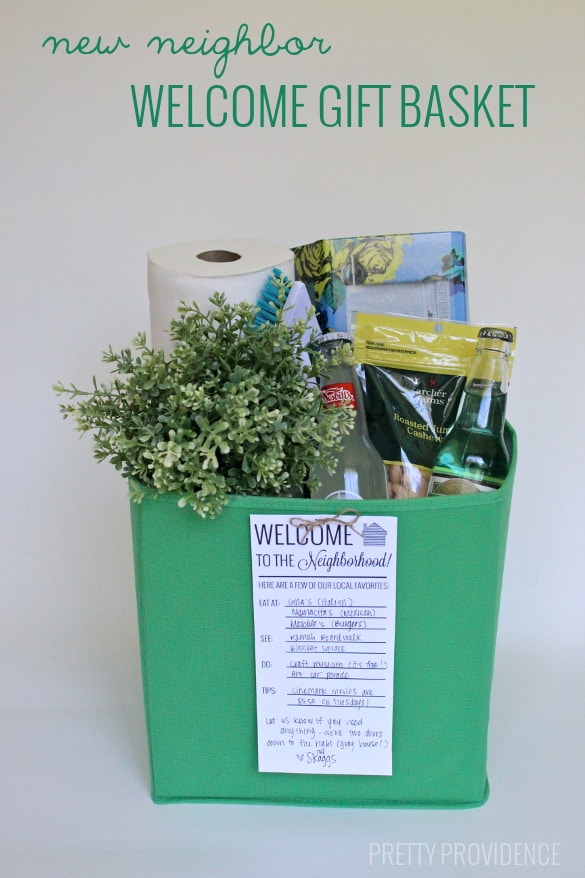 Have y'all ever had new neighbors move in and wanted to go meet them, but didn't know how to break the ice? This is the story of my life. I am a little shy and going to knock on someone's door that I've never met is intimidating to me. I know that the failsafe icebreaker in these situations is to bring over some kind of treat but I think that while cookies are great, an even more useful gift could be appreciated!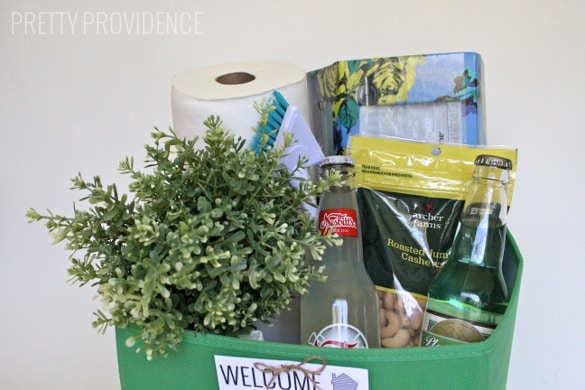 I put together this little basket with some new home essentials in it:
a roll of Viva paper towels – the BEST kind, use your coupons!
a pretty box of Kleenex hand towels – everyone could use a little pretty and Isaac Mizrahi box designs never fail!
a small, faux house plant – to brighten up the place
a new dish scrubber – Am I the only one that throws out all cleaning brushes when I move? There's something about a fresh start.
two specialty sodas – because yum
a bag of roasted cashews – because they are probably in need of a healthy, protein-rich snack!
Then I made this tag to put on the basket as well that allows me to write in recommendations on my favorite places in town and a few local tips! When I move to a new neighborhood the first thing I'm interested in knowing is where the good food is. Sometimes you can't rely on Yelp, sometimes it fails you. This is where you can be a real good neighbor! There's also space at the bottom to add your own little note and your name. You can download this free printable tag right here if you want to add it to a gift basket or batch of something sweet you're taking to your neighbors!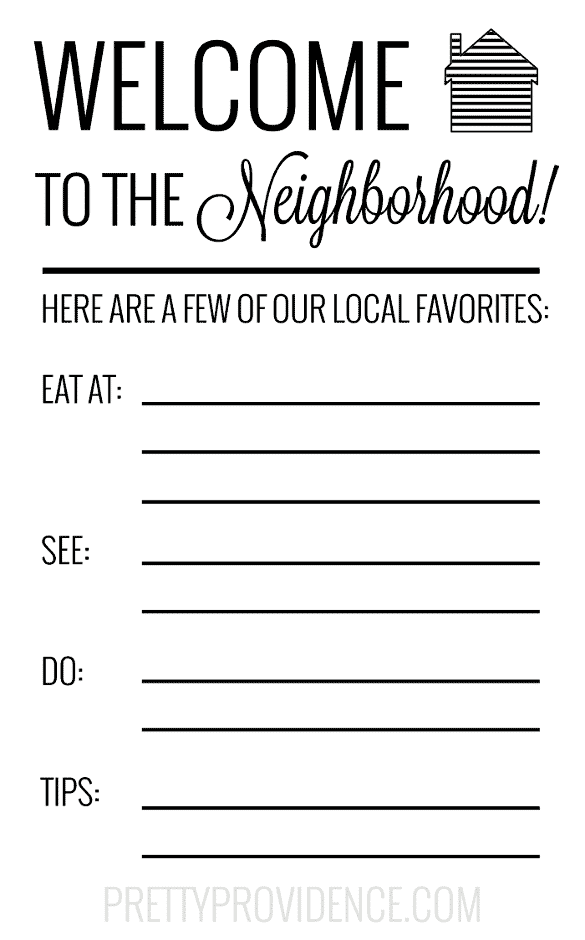 Here is what mine looked like all filled out: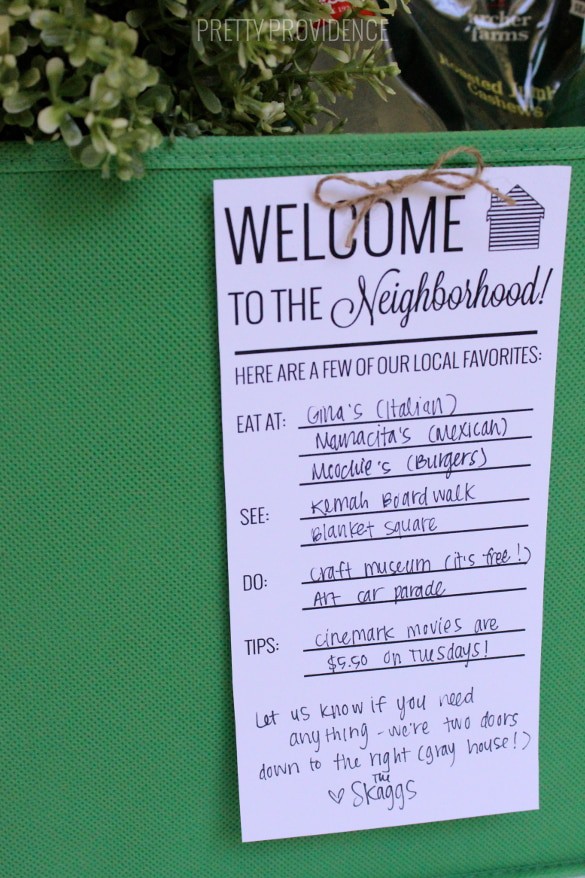 I'm super excited about this gift basket. What are some non-traditional new neighbor gifts you've given (or received?)

If you like this, check out our new 'pop' gift basket or these donut gift tags for holiday neighbor gifts!