NEW DAD GIFT IDEA
Being a new mom is not the only thing that is completely draining and exhausting. Being a new dad (especially if you are a good one) is equally difficult in its own right. I wanted this gift basket to be fun, but most importantly I wanted to show him how much I appreciate his commitment to our little family. He may not have carried the baby, but he did extra to help me the whole time I was. That is no easy feat, I can assure you.
Another thing I love about this gift is that it can work for an expectant father gift, or for a seasoned dad – this gift basket is perfect for Father's Day or just whenever you want to show appreciation to the best 'pop' ever!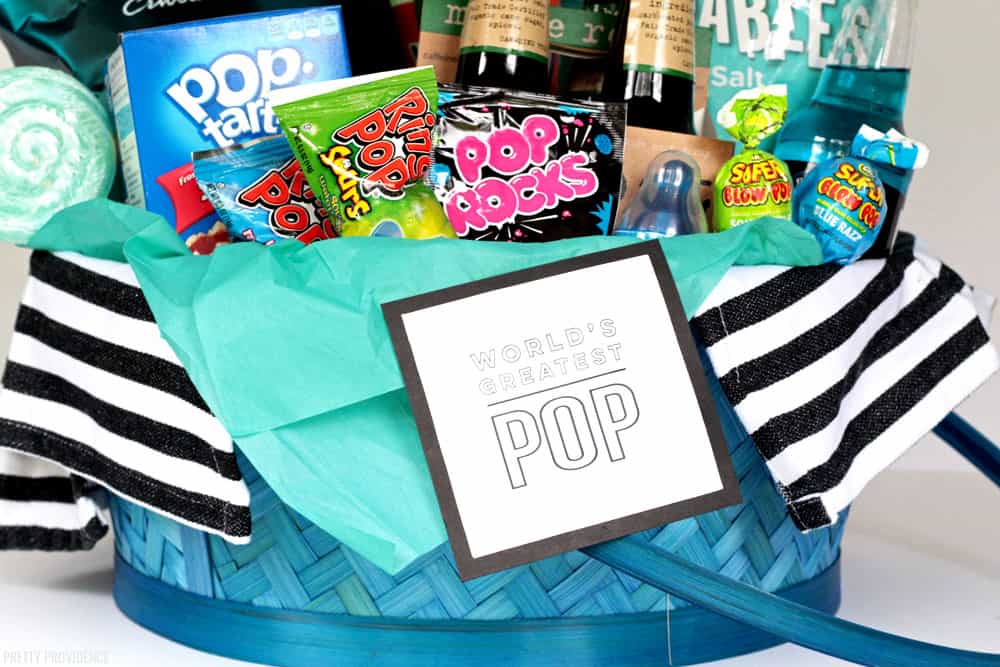 WORLD'S BEST POP GIFT BASKET
I decided to go with the "pop" theme because I had never seen it done before, and coincidentally Bryce loves a lot of things that have "pop" in them! Here is a list of what's in my gift basket, since you can't see it all in the main picture:
Otter Pops (I put these at the bottom of my basket, they made a great base and made the basket look huge!)
Corn Pops
Pop Tarts
Popcorn
Soda pop
Popped chips
Blow Pops
Pop Rocks
Baby Bottle Pop
Ring Pop
Other ideas not shown here:
Tootsie Pops
Push Pop
Poppyseed Muffins or Muffin Mix
For the basket I just pulled out the biggest Easter basket we had, but if you don't have one on hand you can usually find great baskets at thrift stores for around $1! Then I layered my goods in the basket, trying to display as many different items as I could.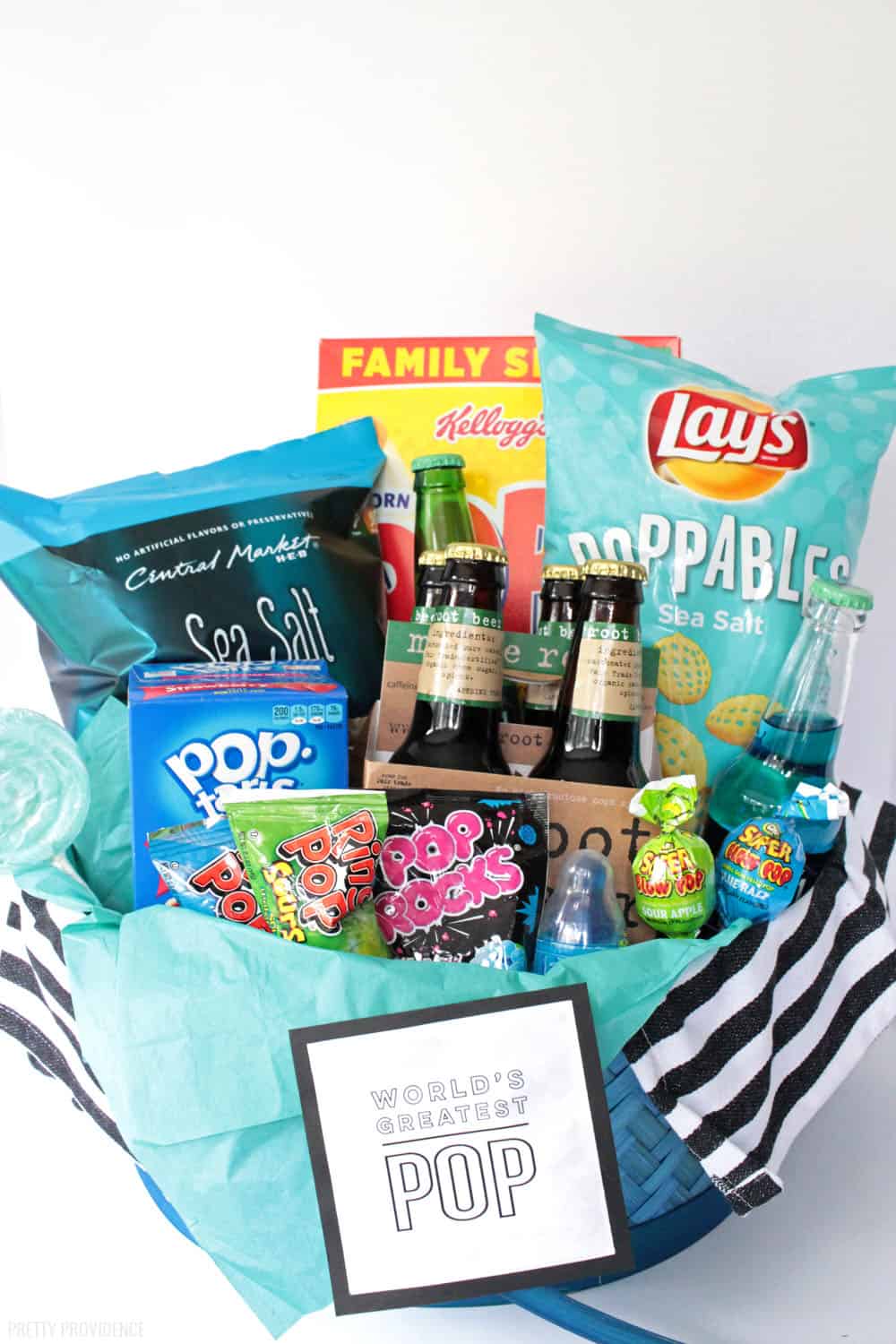 The whole basket only cost me about $25 to put together. I also like how I was able to do a pretty good mix of sweet and salty, so it wasn't just a whole bunch of the same thing. Show your man some love, growing a family is hard work for everyone!