This is a sponsored post written by me on behalf of Sparkling Ice.  All opinions are 100% mine.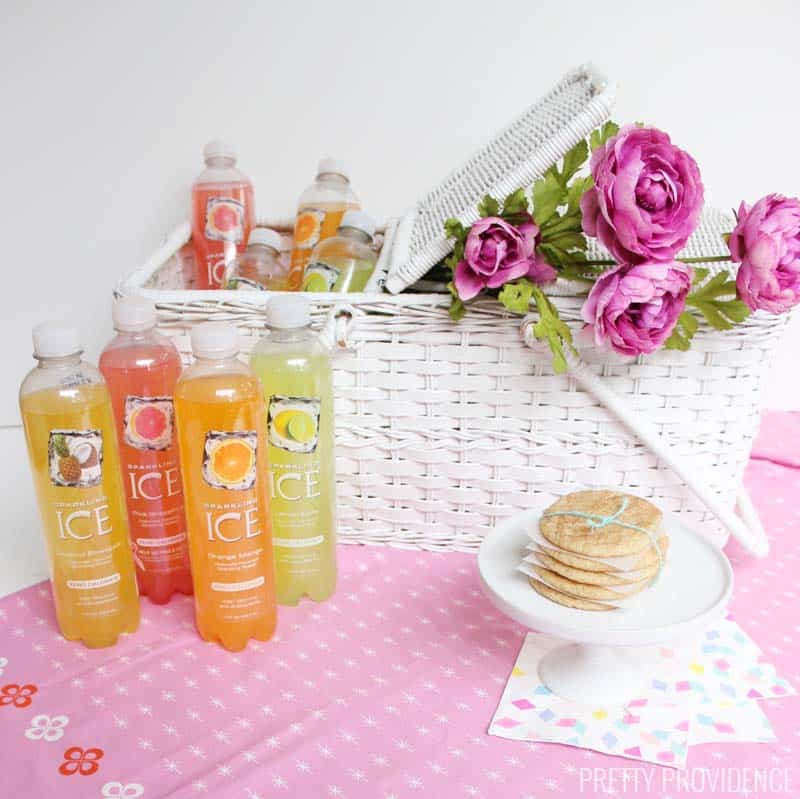 This summer has been flying by so fast! I usually have a big list of fun things I want to do each summer, a picnic is always on the list. I never make it out to as many as I want to, so when my friends invited me to go watch Clueless at our downtown library I knew I'd want to pack a picnic to take along! (Also, can we talk about how Clueless is the best girls night movie!?)
I found this basket at a yard sale like five years ago and I don't pull it out nearly enough.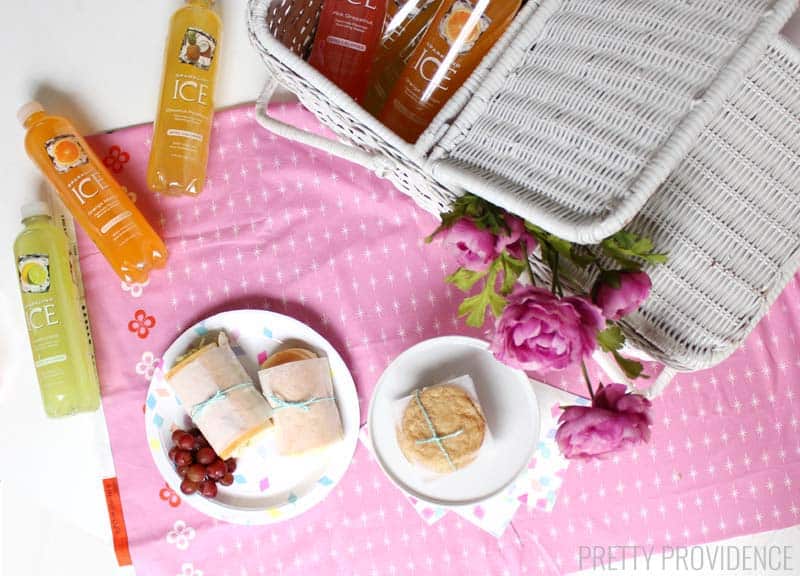 So, if you are up for a picnic adventure too here's what I suggest should go into your picnic basket:
Pretty napkins and paper plates
Sandwiches and fruit – the obvious choice for a main dish
Treats – I made snickerdoodles this week! They are perfect for a picnic – nothing will melt!
Sparkling Ice – I'm obsessed with the Orange Mango and Pink Grapefruit flavors
Outdoor blanket
Wet wipes
Spray fan – if you live somewhere hot like I do this is a must!!!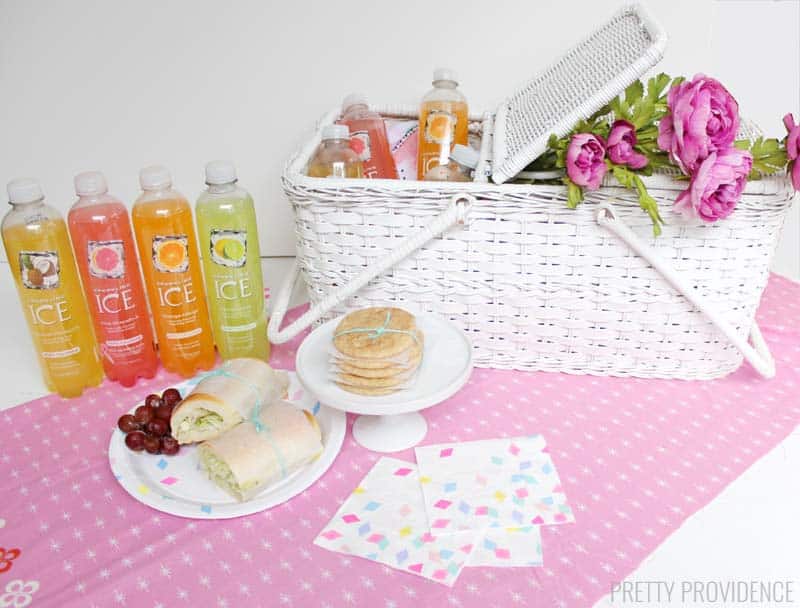 Doesn't this all just look perfect? I would like to challenge you to take a picnic and head outside!! If you don't have any outdoor movies showing in your area, you can make your own backyard movie night – details here! Or of course just meet up with friends at the park!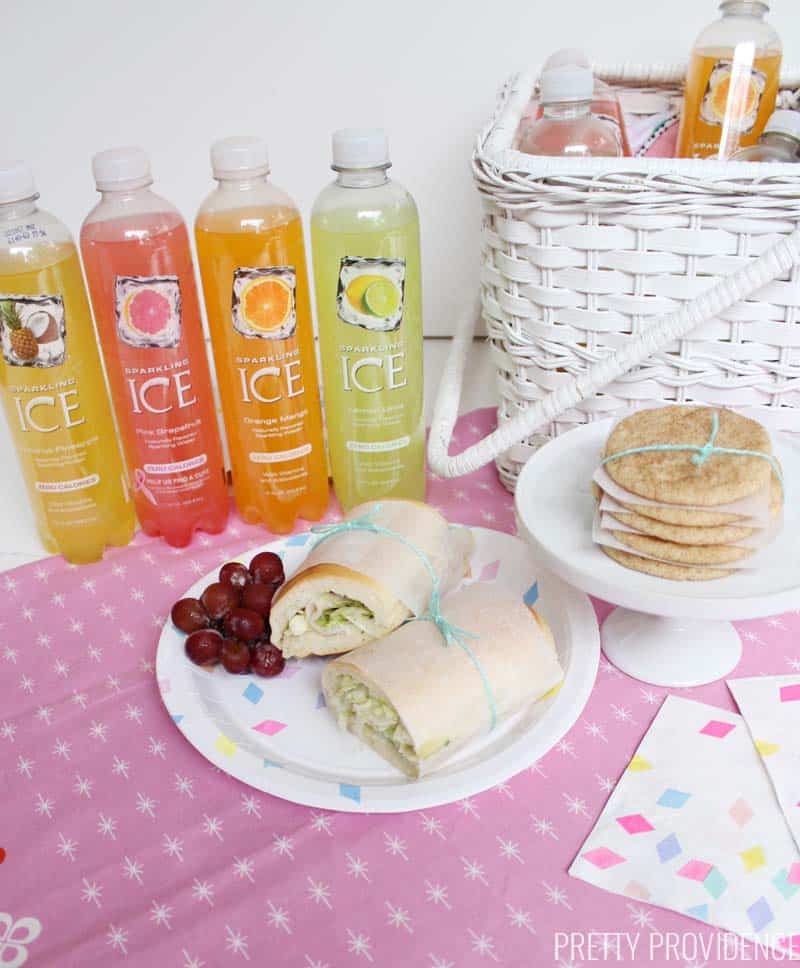 Have a great adventure!! And seriously, try those Sparkling Ices – they're so good!