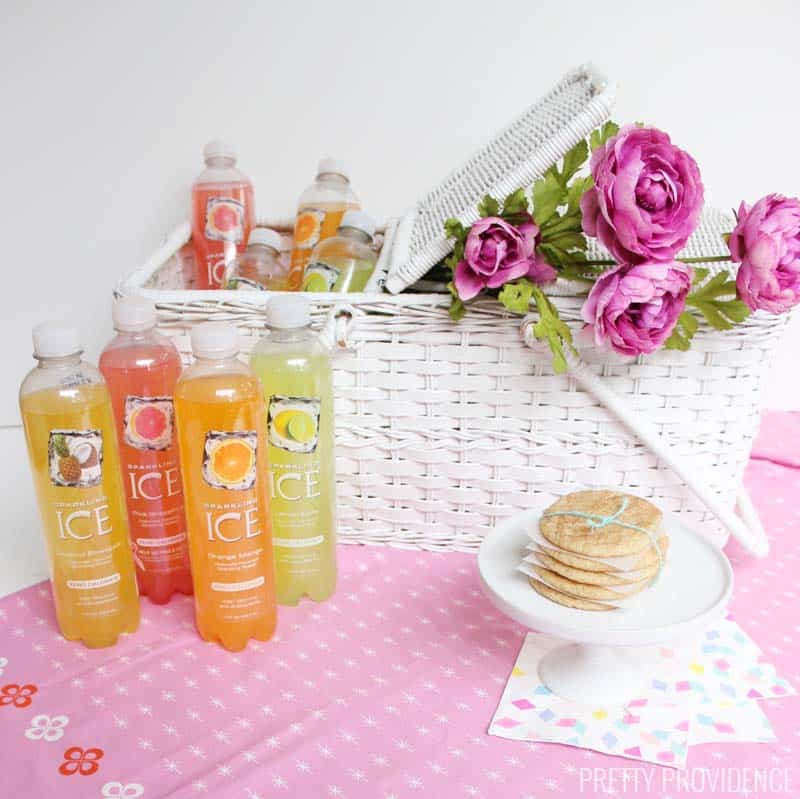 This summer has been flying by so fast! I usually have a big list of fun things I want to do each summer, a picnic is always on the list. I never make it out to as many as I want to, so when my friends invited me to go watch Clueless at our downtown library I knew I'd want to pack a picnic to take along! (Also, can we talk about how Clueless is the best girls night movie!?)
I found this basket at a yard sale like ten years ago and I've been pulling it out more and more now that I have kids! My girls love to go on picnics even if it's just in the front yard. So whether it's for you to use on dates, with your friends or with kiddos – a good picnic basket is always in style.
PICNIC BASKET ESSENTIALS
Plastic utensils
Fruit, Sandwiches and Treats
Sparkling Ice – I'm obsessed with the Orange Mango and Pink Grapefruit flavors
Outdoor blanket (this striped one is cute too!)
Wet wipes
Spray fan – if you live somewhere hot like I do this is a must!!!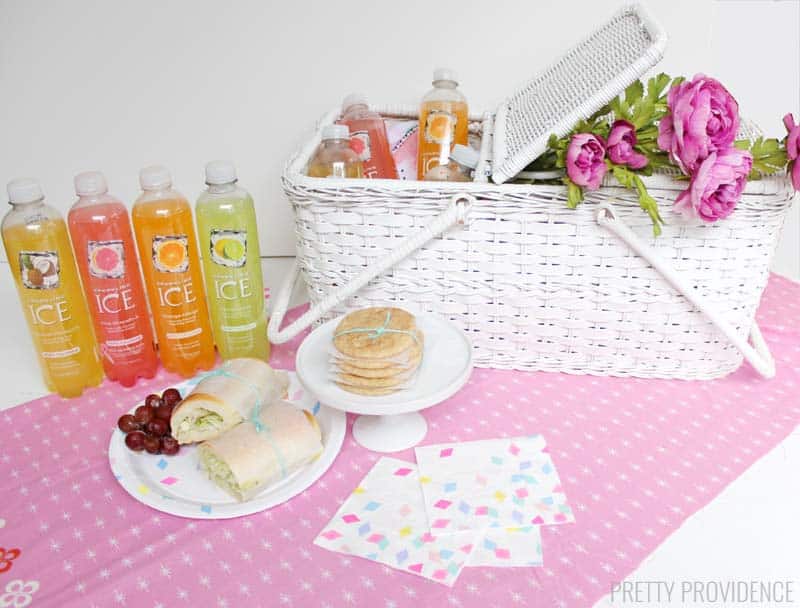 Doesn't this all just look perfect? I would like to challenge you to take a picnic and head outside!! If you don't have any outdoor movies showing in your area, you can make your own backyard movie night – details here! Or of course just meet up with friends at the park!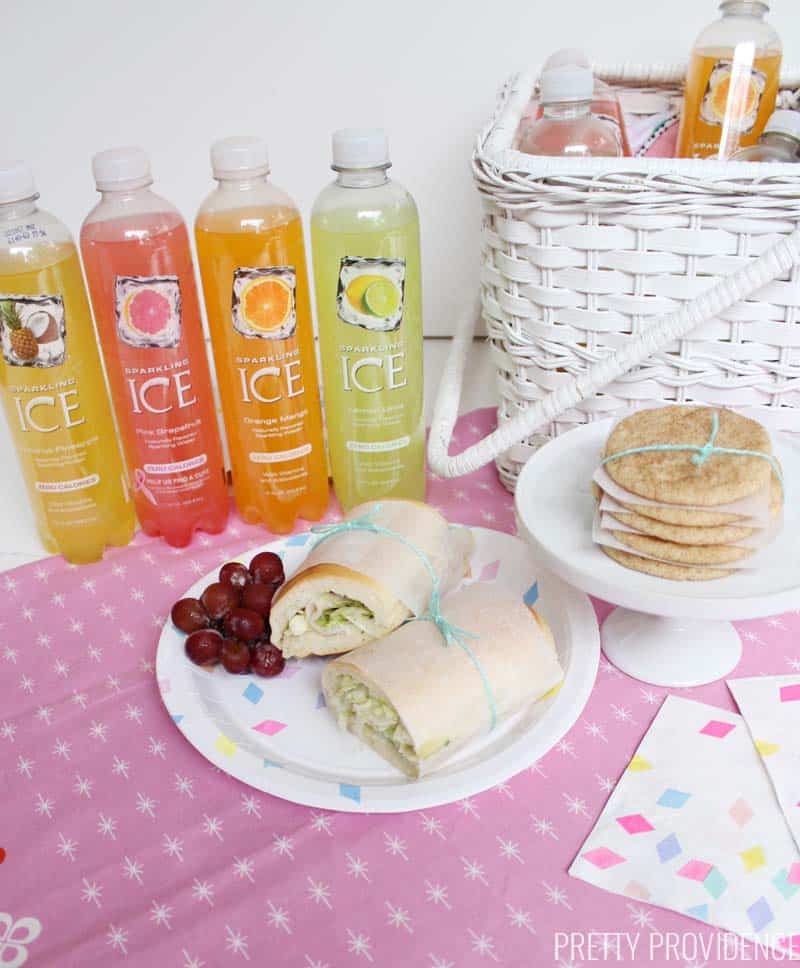 Have a great adventure!! And seriously, try those Sparkling Ices – they're so good!