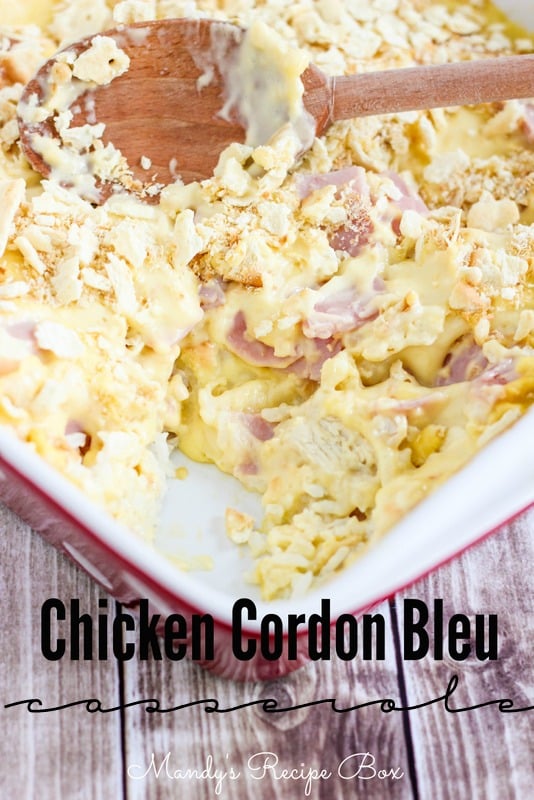 Hey everyone! I'm Mandy from Mandy's Recipe Box and I am so excited to be a new contributor here on Pretty Providence! Before I share this delicious Chicken Cordon Bleu Casserole recipe, let me tell you a little about myself. I am a wife to a farmer and mom to 4 awesome kids ages 11, 9, 5, and 13 months. We live in the middle of nowhere, Idaho and love it. I know all about feeding a family frugally and making it yummy as well. I love reading (let me know of any good books you've read, I'm always looking for more), cooking, baking and spending time with my family, of course. I hope you enjoy the recipes I will be sharing each month!
This casserole. Oh goodness. If you like Chicken Cordon Bleu, you'll love this casserole. It's uses ham lunch meat and won't break the bank to make. It feeds a lot so you can count on leftovers for lunch the next day.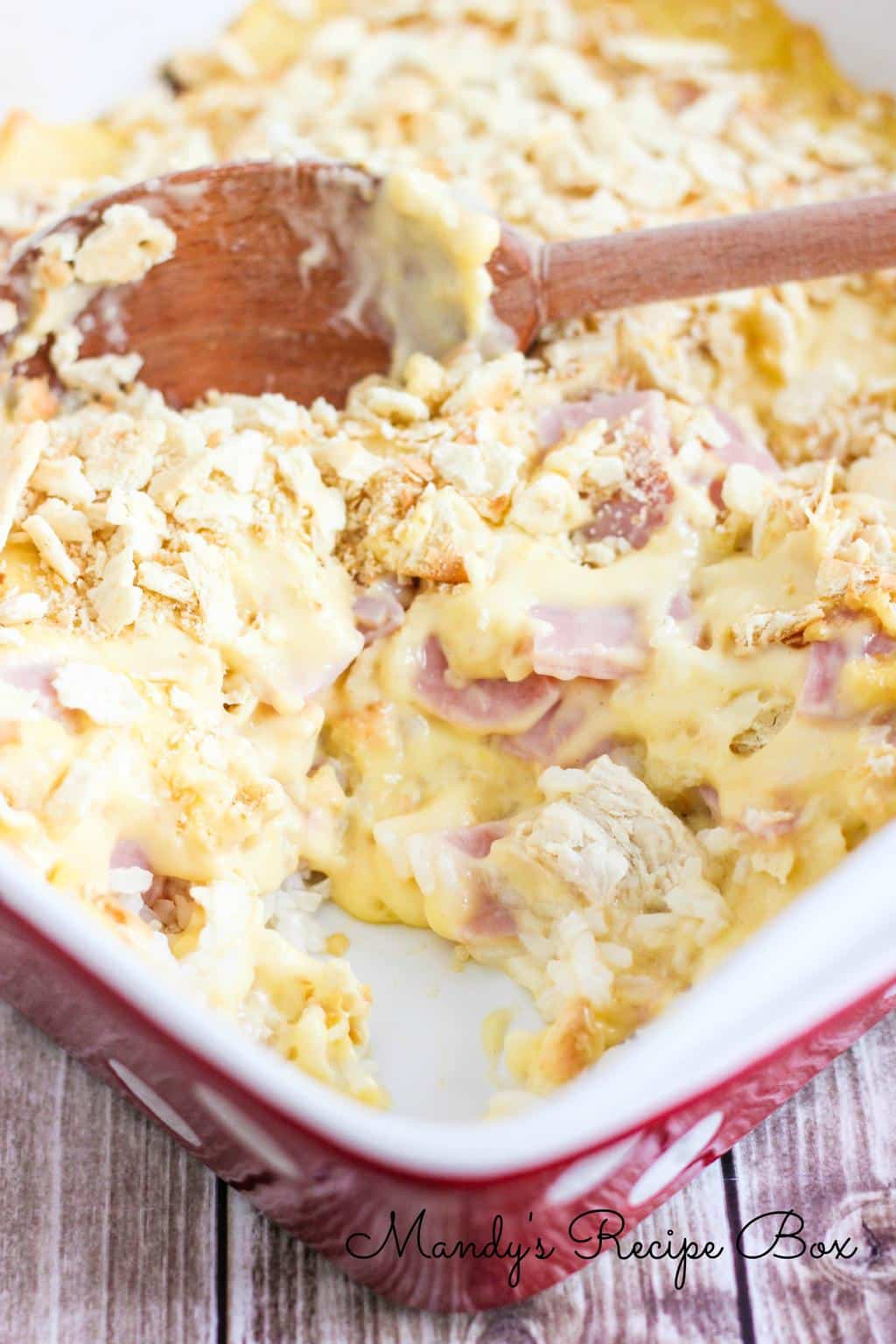 Chicken Cordon Bleu Casserole (Print here)
4 cups cooked rice
3 cups cooked chicken, cut into bite sized pieces
6 slices of Swiss cheese
10 slices deli ham, cut into bite sized squares
2 cans Cream of Chicken soup
1/2 cup milk
1/2 cup sour cream or plain yogurt
10 saltine crackers, crushed
1/2 tsp. paprika
1/4 tsp. garlic salt
1/2 tsp. dried parsley
Spray a 9×13 casserole dish with non-stick cooking spray. Spread the cooked rice in the bottom of the dish. Place chicken over rice. Place cheese slices over the chicken. Add cut up ham. Mix together the soup, milk and sour cream. Spread over the ham. In a small bowl, mix together the saltines, paprika, garlic salt and parsley. Sprinkle evenly over the soup mixture. Bake at 350 degrees F for 30 minutes. Enjoy with a salad and veggie and maybe these Potato Rolls (ah-mazing).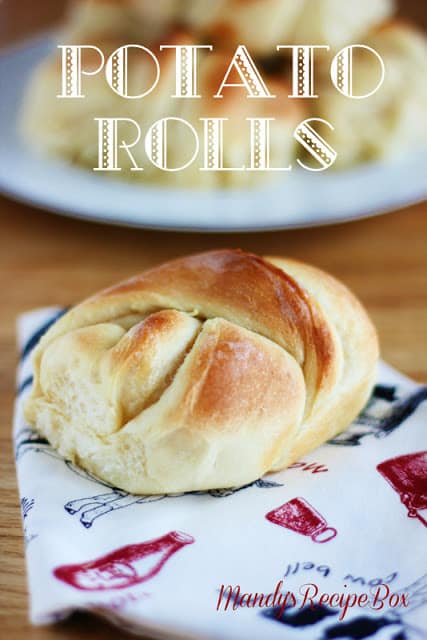 For dessert, I highly recommend serving this Mint Heavenly Oreo Dessert. Oh.My.Word.
I hope you come visit me at Mandy's Recipe Box for more delicious recipes!