Hey guys! It's Mandy from Mandy's Recipe Box with a yummy copycat recipe. This Copycat Crunch Bar tastes like the real thing. It's so easy you won't believe it and makes great holiday gifts.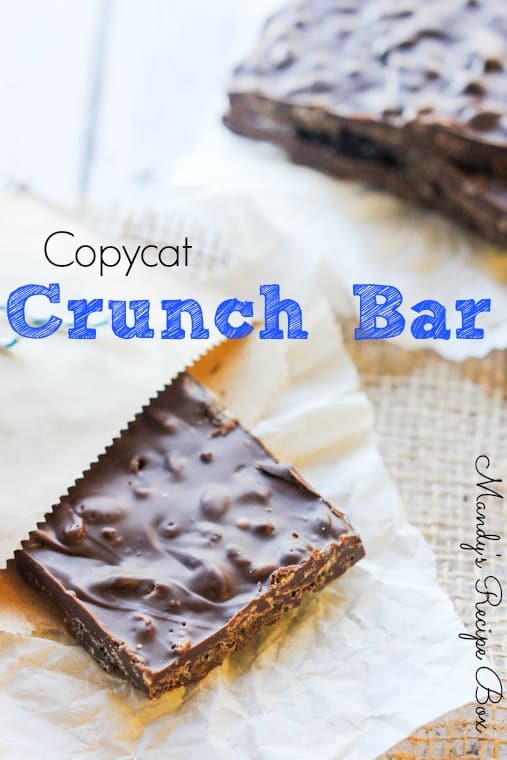 I know Halloween just got over and no one really needs or wants more candy bars lying around. BUT. Christmas is COMING. That means you will probably be needing neighbor gifts. And sometimes that can be overwhelming. What to make that isn't super time consuming and expensive? That's where a Copycat Crunch Bar comes in. Just make a pan of these, cut them up, put them in pretty packages and send them off to whomever you want.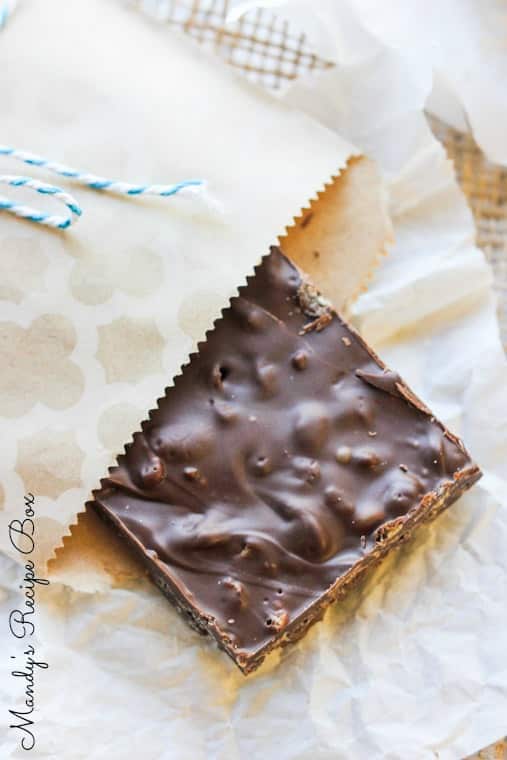 I love making homemade treats for people, but I don't love spending forever in the kitchen to do so. I also love it when it seems like I did spend forever in the kitchen to make treats for people. They get all impressed and think you're awesome. It's a win/win situation. So be sure to add these chocolate bars to your list of treats to make for people. You can add peppermint extract or use different flavored chocolate chips to change up the flavors. It'll be fabulous.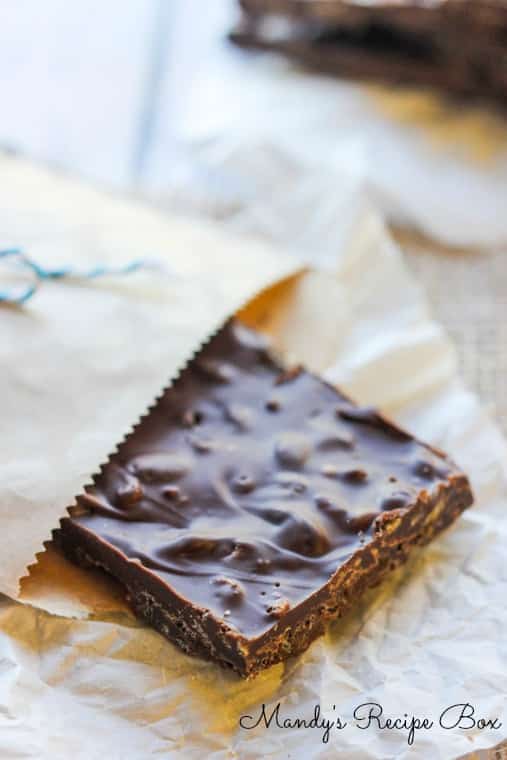 Ingredients
2 (12 oz each) bags milk chocolate chips
1 1/2 cups Rice Krispies cereal
Directions

Place chocolate chips into a microwave safe bowl.
Microwave for 1 minute; stir.
Continue cooking at 30 second intervals, stirring in between, until melted. Be careful not to burn it.
Stir in cereal.
Pour into a 9×13 that has been lined with foil and greased, leaving "handles" over the edges of the pan.
Refrigerate 30 minutes until set.
Remove from pan using "handles" and cut into desired sized rectangles.
Enjoy.
Check out these other recipes: