Need a fun t-shirt for an upcoming Disney trip? Make this DIY Cruella shirt.

The Disney crafts just keep coming, you guys! I have to get ready for Disney SMMC! You remember last week's DIY Mickey Ears tutorial, how one of the pairs had a Dalmatian pattern? Of course I had to make those after I dreamed up this shirt. You may have seen shirts or mugs that say 'Not Today Satan.' Actually, you may have seen one on our about page! Anyway, I decided that one of those shirts needed to happen, but with a Disney villain. I wasn't sure who to choose so I took to Instagram stories to ask the masses – 'who is the worst Disney villain?' and actually, while Cruella is awful – she is NOT the worst. But 'Not Today Cruella' has a nice ring to it and dalmatian patterns fit into my black and white wardrobe very nicely, so I chose her for the shirt.
To those wondering, Scar won the highest vote for worst villain, followed closely by Mother Gothel (stole a baby) Maleficent (cursed a baby.) I had completely forgotten about Frollo until I started doing this research – he's a total creep! I could go on – there are a lot of bad Disney villains. Who do you think is the worst?
*This post contains affiliate links.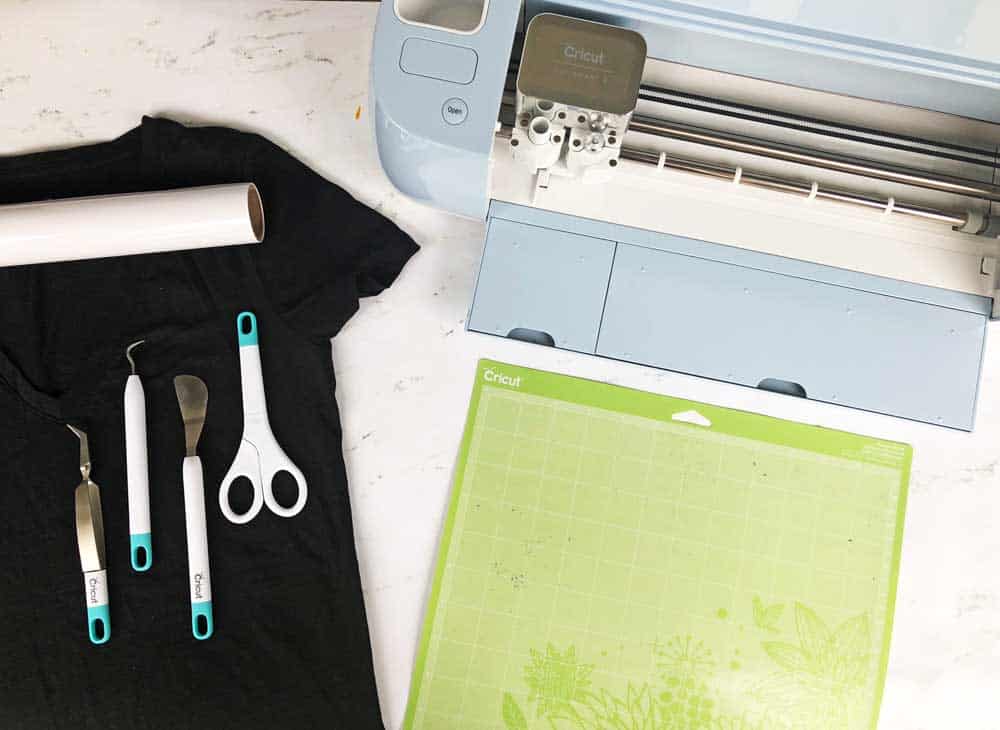 I got a plain t-shirt at Target and cut iron-on vinyl with my Cricut. You can find a detailed tutorial on how to make a shirt with a Cricut HERE. I love being able to make a shirt with whatever phrase on it that I want! After I cut the vinyl, I ironed it onto my shirt, and voila. It took all of ten minutes.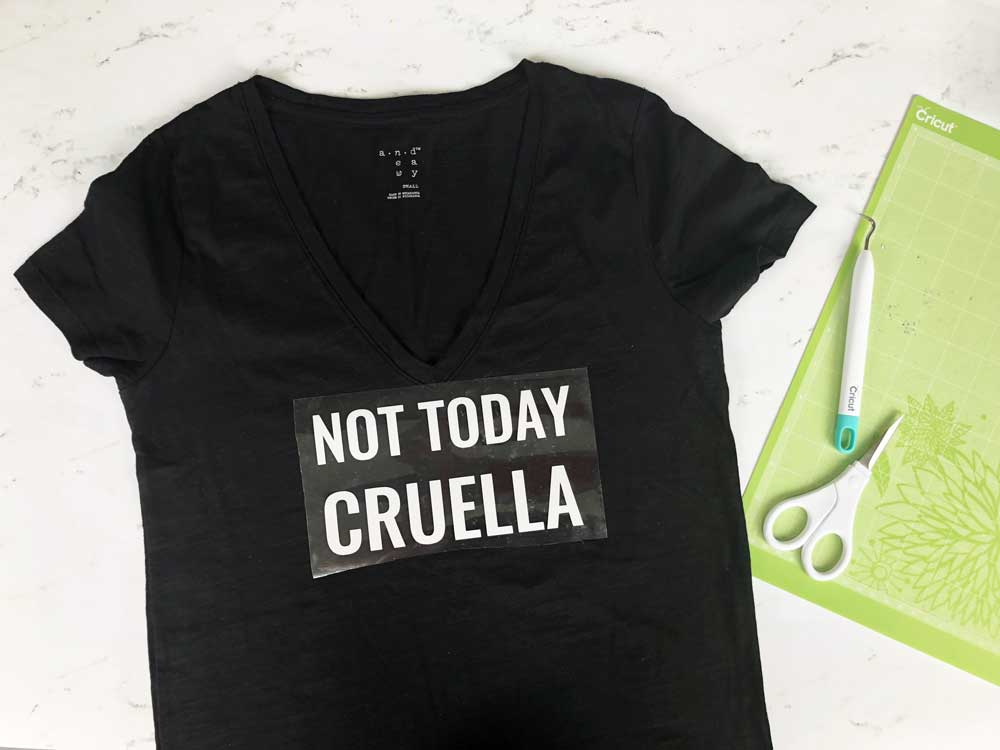 Here are the exact items I used:
If you want to make this 'NOT TODAY CRUELLA' shirt just click here to download the PNG file and then you can upload it into Cricut Design Space or other cutting machine software!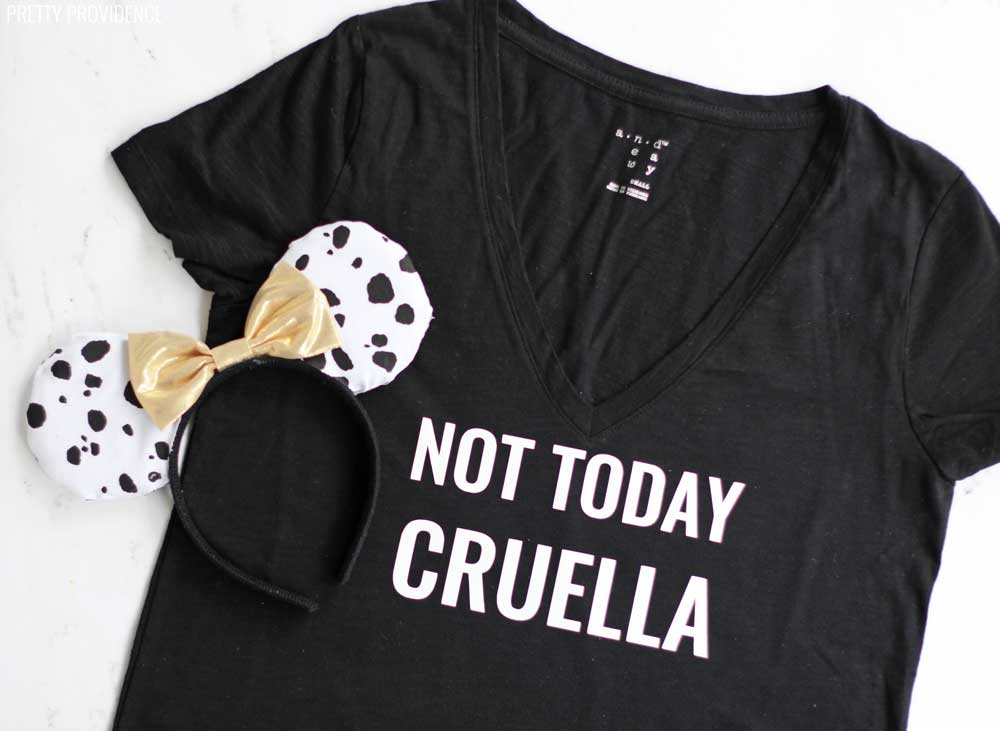 And here is me, standing awkwardly in front of a wall at the mall, while my two children chill in the stroller just out of frame.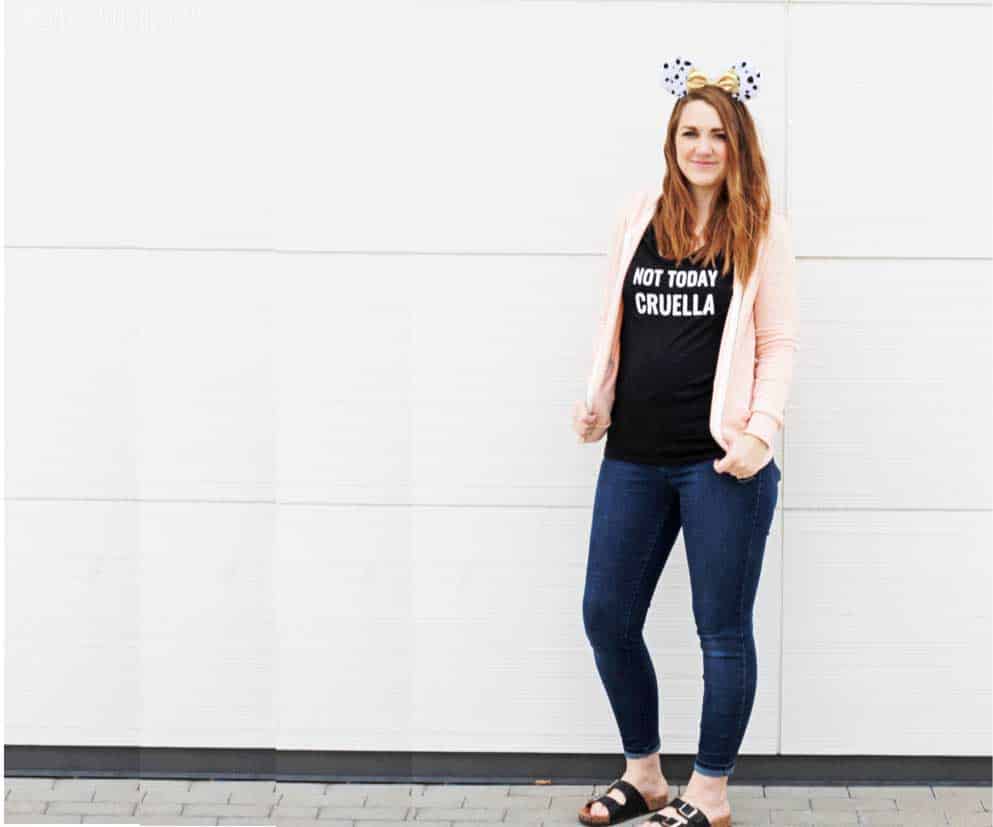 And because you can never have too many options when it comes to Disney, check out these cute shirts from some of my Disney loving friends!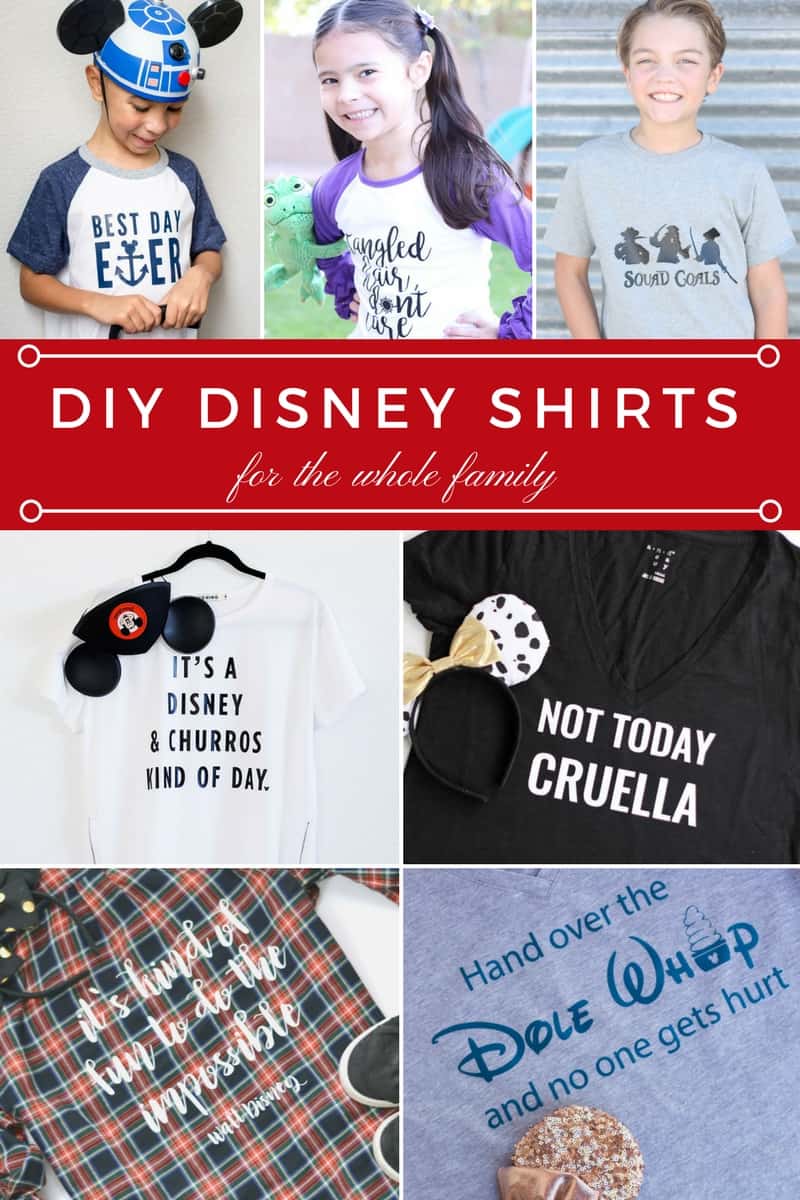 Best Day Ever Cruise Shirt from A Night Owl
Tangled Hair Shirt from See Vanessa Craft
Squad Goals Shirt from Liz on Call
Disney & Churros Shirt from All for the Memories
Walt Disney Quote Shirt from Moms Without Answers
Dole Whip Shirt from My Disorganized Life
Teacups Shirt from Clever Pink Pirate