I'd like to thank At Home for sponsoring this makeover. As always, opinions are all mine!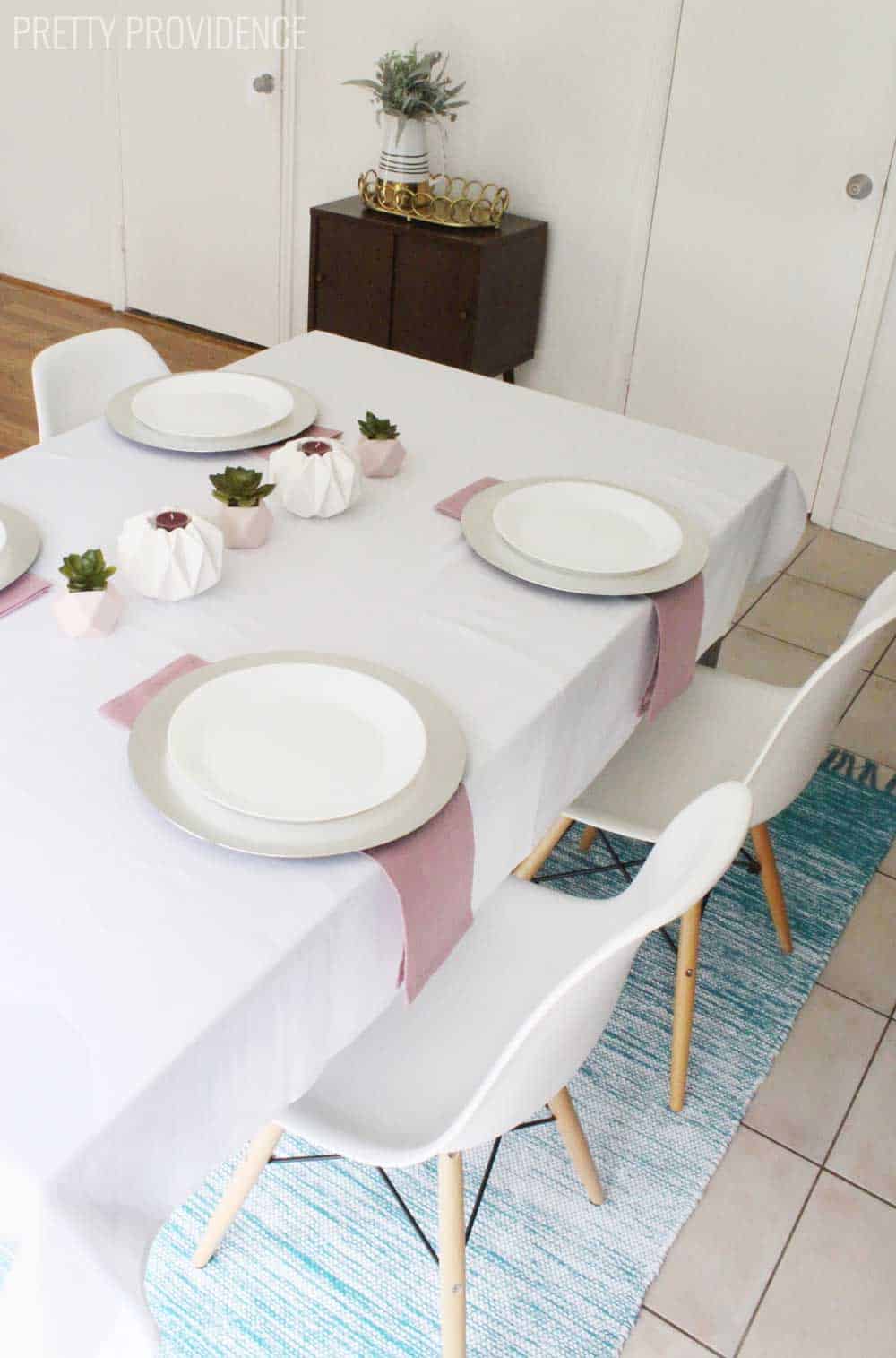 Hey hey! I could not be more excited to share this makeover with you guys today. I've wanted to do a dining room makeover for EVER but it wasn't at the top of my priority list (master bathroom!) so it was just hanging out with absolutely no personality. Well, no more! I have been working on making all the rooms in my house feel like they are 'my style' and look nice, without spending a lot of money, and this one is finally fitting in!
I knew I wanted to change out the light fixture first and foremost, but I had a small budget for this space. Luckily, I found a really perfect drum lamp shade at At Home and I knew it was time. The lamp shade cost $25 and I got a pendant light kit at the hardware store for $30. It was so easy for my husband to install, he did it in about 20 minutes on his lunch break!
Here's the finished look...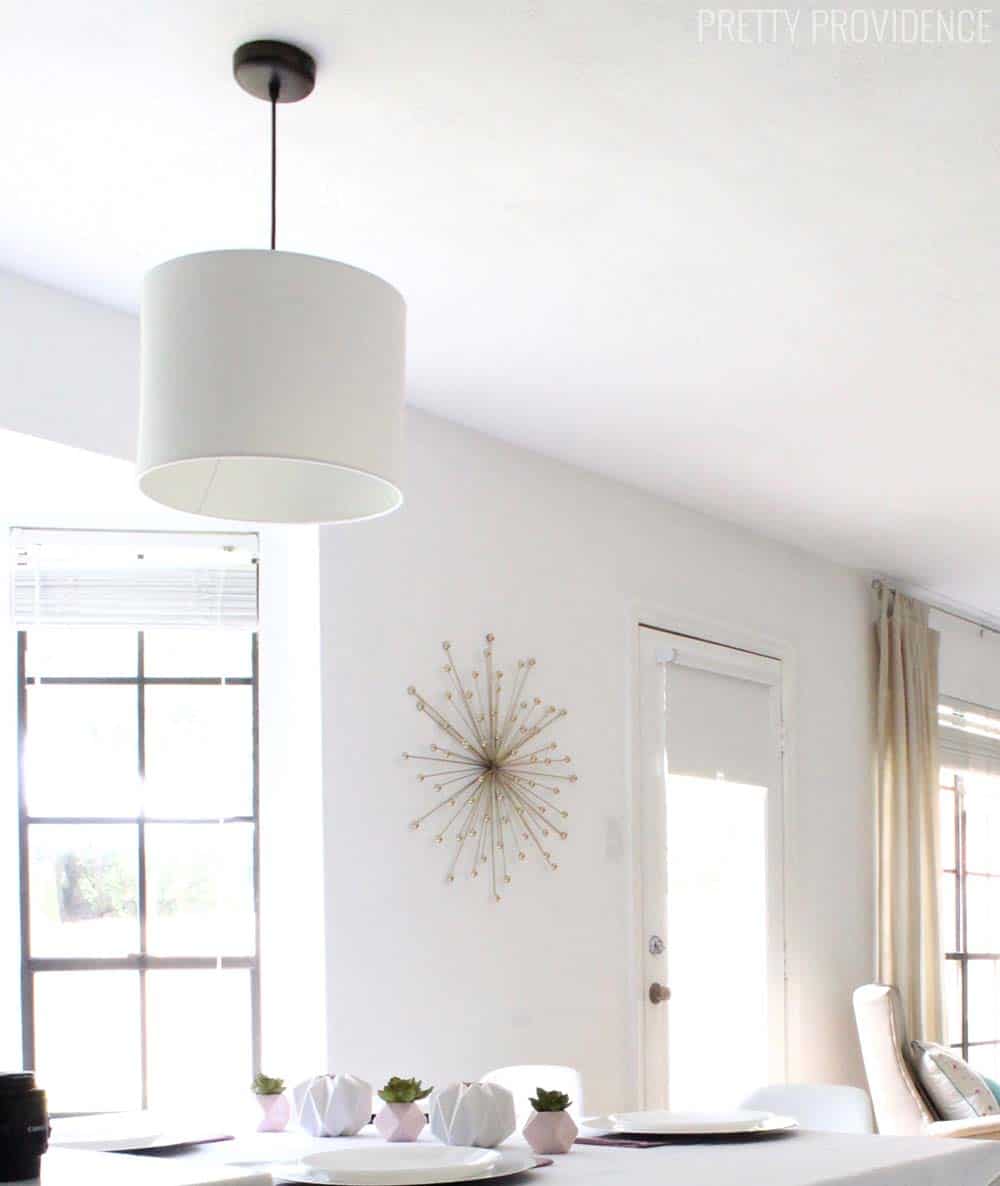 I also have been looking for the perfect rug for this space for about 2 years. Everything I've tried has either not been the right color, or not been 'toddler-proof.' Yeah... rugs under where kids eat? This is complicated! I ended up giving myself these parameters:
Be braided or tightly woven.
Have a busy pattern so stains won't stand out.
Not too dark, my table is dark gray & I don't want the room to feel moody, but not too light, because, food.
Not too expensive - I wanted to keep it under $150.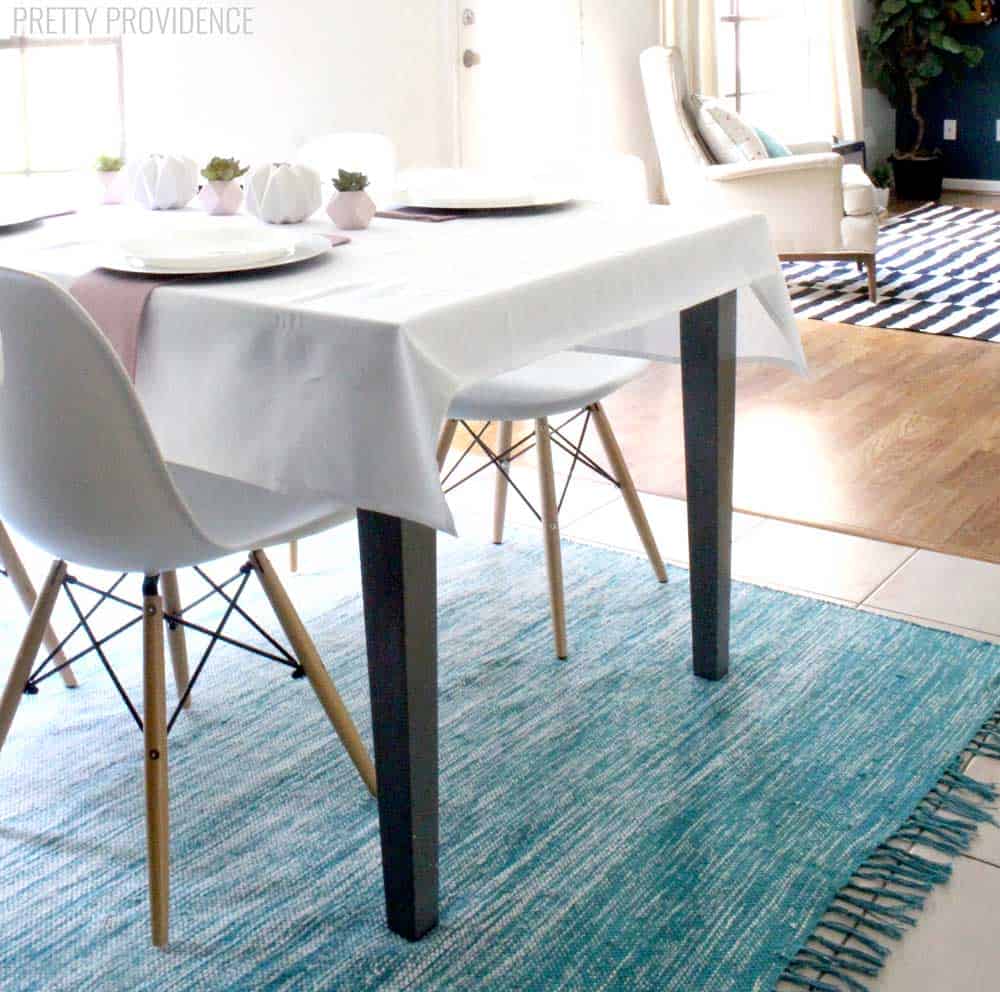 After searching high and low and trying multiple and then just taking them back, I found this one at At Home and for a 5x8 it was only $50! Not to mention, it's my signature color!!! I have to say, I feel like I hit the jackpot with this one. I'm loving the added brightness to the room, and it's very good quality.
As you may have noticed from other makeovers, I LOVE mid-century modern style and this starburst wall decor is my FAVE. I actually bought two of these because I loved it so much and couldn't decide where to put just one. I love the playfulness it adds to the room while still feeling grown-up.
I also picked up some smaller table accessories because I have always wanted to have kind of a go-to table scape that I can use all year-round.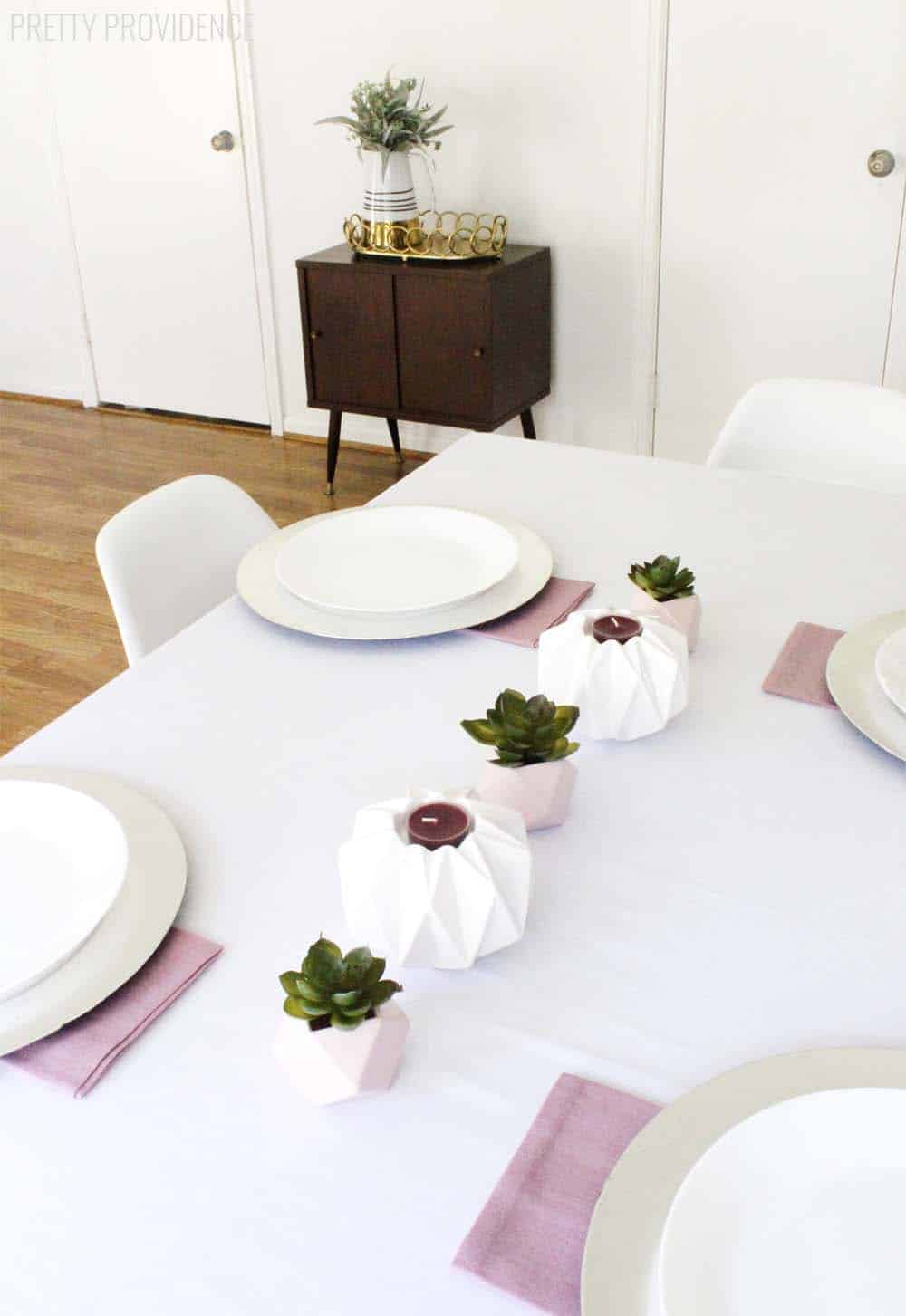 I am always and forever going to love white dishes. I found some simple silver chargers at At Home, and some pink napkins and amazing geometric vases, and it all came together. Everything was so inexpensive, and it really feels high-end up in here. Simple and sophisticated, for the win!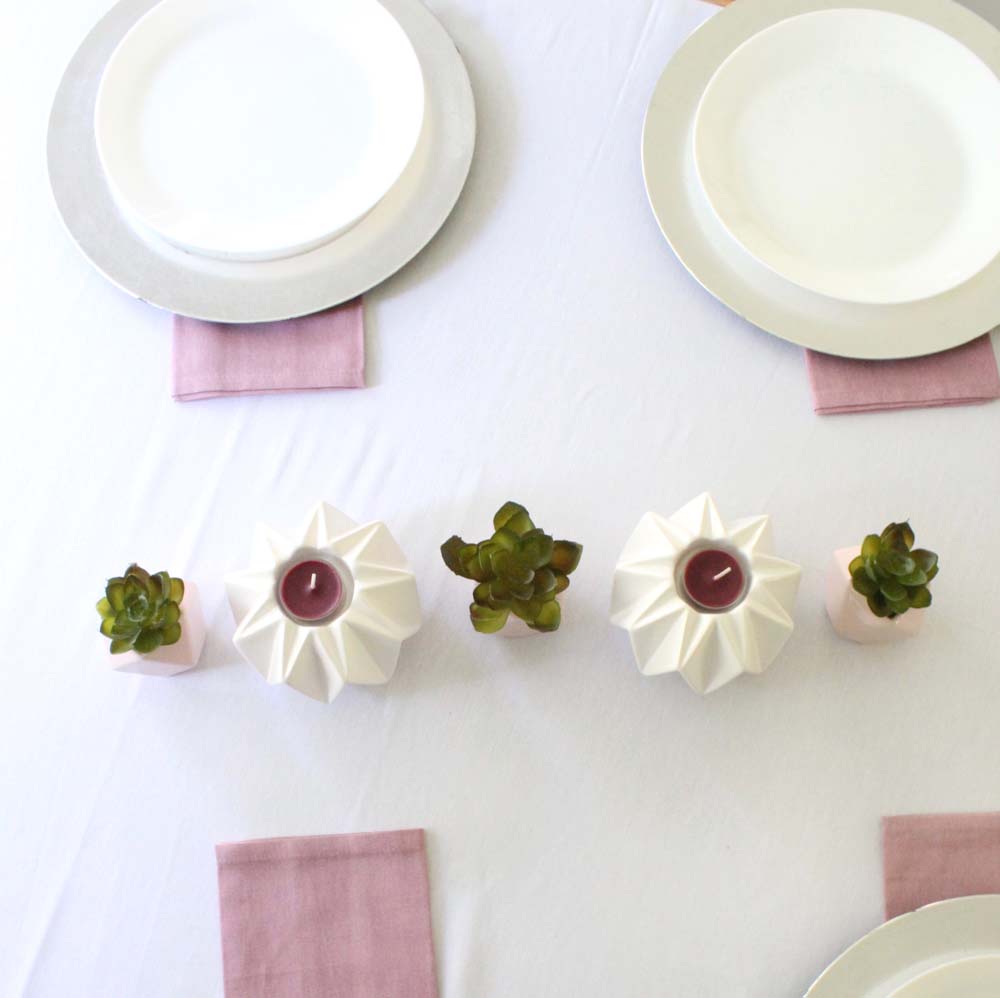 I'm so happy to finally have this put together! I want to add some window treatments next... the blinds alone are not doing it for me. But one thing at a time, right!?

This is a sponsored conversation written by me on behalf of At Home. The opinions and text are all mine.