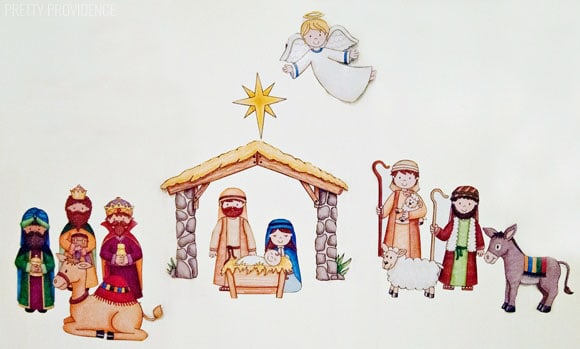 Hey guys, Hanna here! Today I'm excited to share another super easy DIY project. I decided to stick to the Christmas theme since Christmas will be upon us in no time and there's nothing like getting a head start at such a busy time. Actually for the first year EVER I'm ahead of schedule on everything that the Christmas season entails including, already doing my Christmas cards and having a number of gifts and stocking stuffers for family members!  With this project I now have some new Christmas decor too!
So back to the project…I couldn't be happier with the final product! I made this cute magnetic Nativity set in about a half hour and for a total of $8.
How to make a DIY Magnetic Nativity Set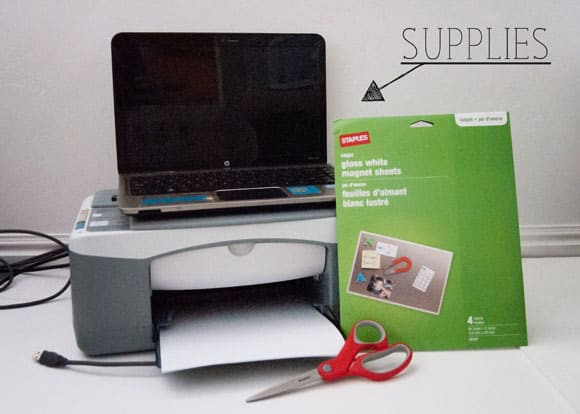 Materials Needed:
Printable Magnetic Sheets
Color Printer
Scissors
First, find a Nativity set that you like. I bought a hand-drawn nativity set from The Lilypad for $5.99. You can also search for some on Etsy.
For the best results I highly recommend getting glossy white magnetic sheets. I've tried a lot of brands and my favorite is the Staples brand. I was able to print off my nativity set on just 2 sheets (the figures being about 4 inches tall) so that means it's only a little over $4.50 per Nativity set plus whatever you paid for the nativity clip art itself. Not bad!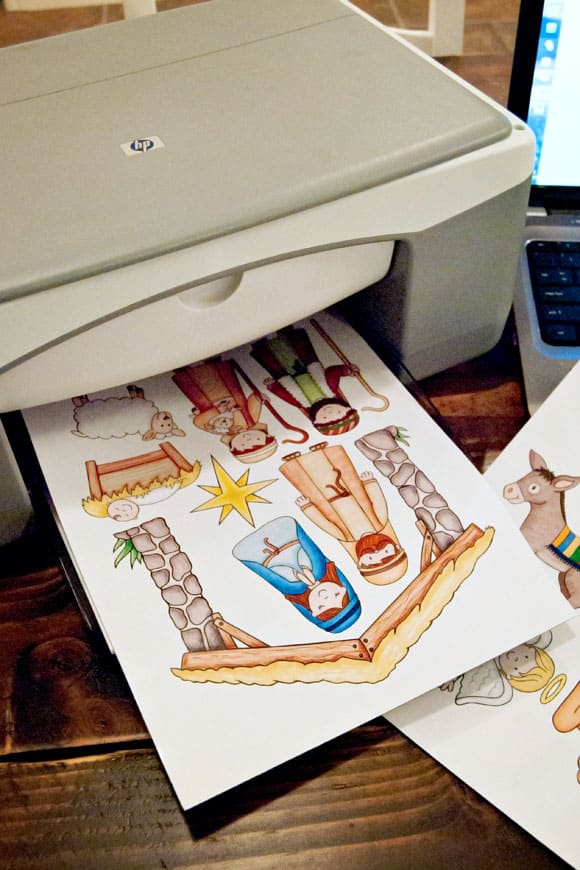 After arranging the pieces to the Nativity set in a program like Word print them off on the magnetic sheets. Use the highest quality setting. Then, make sure the ink is completely dry before cutting. Once you get everything cut out you now have a cute Nativity set to decorate your fridge or door with or you could even make this portable for the kids and just use a cookie sheet. These magnetic nativity sets make really cute gifts!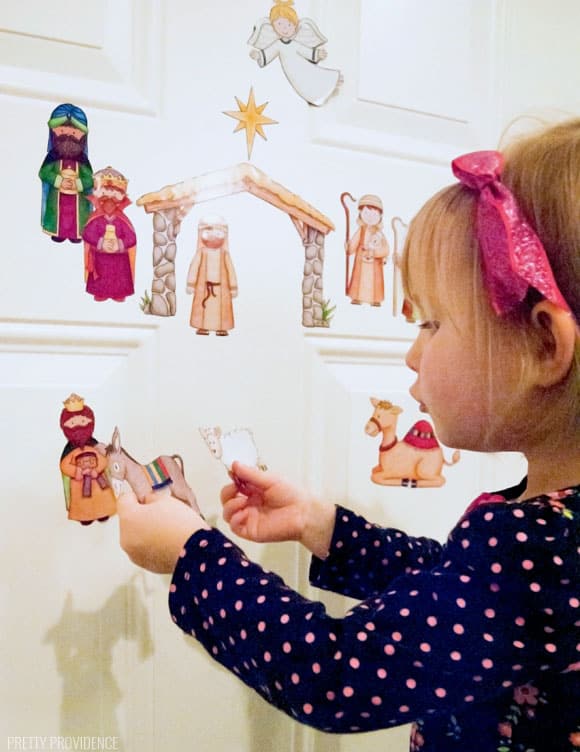 I had my little girl test it out and she loved it! It kept her entertained while I made dinner so I'll call it a success! Not to mention the Nativity set held up really well.
xo,
Hanna
More fun Christmas ideas:
 Elf on the Shelf Ideas
Free Printable Christmas Bingo
Envelope Advent Calendar
Easy Snowman Place Setting