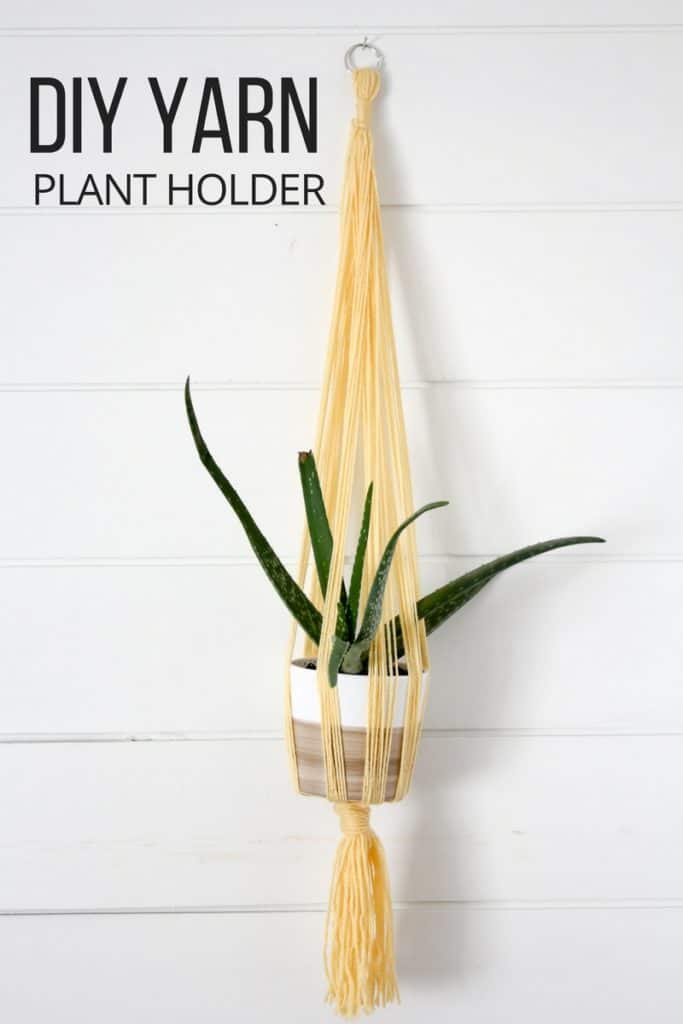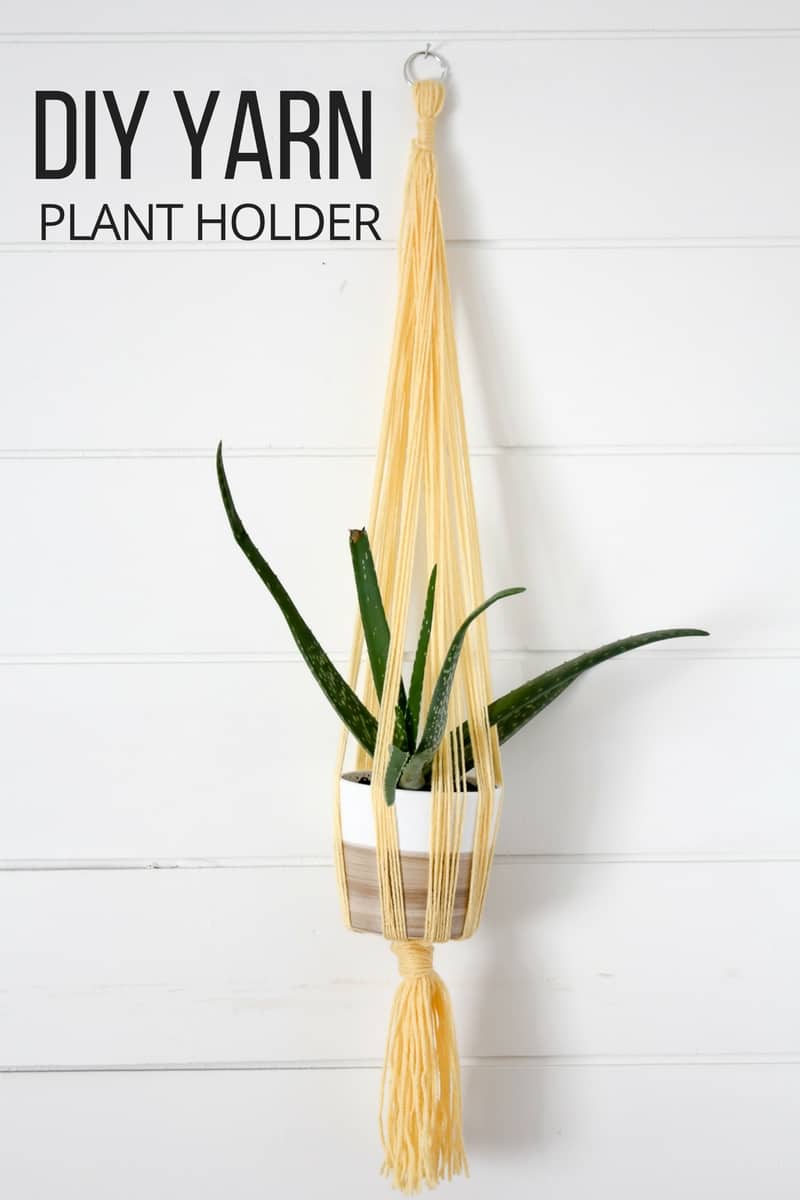 Hello Pretty Providence readers! This is Shonee from Hawthorne and Main here to share another easy DIY with you.
I have started to become a plant lady. I am not really sure how it all happened but I was at the store one day and decided to try, yet again, to keep a succulent alive.
I had purchased one years earlier and with my black thumb killed it off.
This time around I was careful about watering correctly and making sure it got enough sun. After a few months of a healthy plant I decided to get another and another. I have gathered quite the collection, including my dear Fiona. Plants really are awesome.
Even though most of my plants sit on a shelf, I thought it would be fun to have a few hanging. This DIY plant holder is quick and easy.
SUPPLIES:
-Yarn
-Metal Rings
-Scissors
-Flower Pot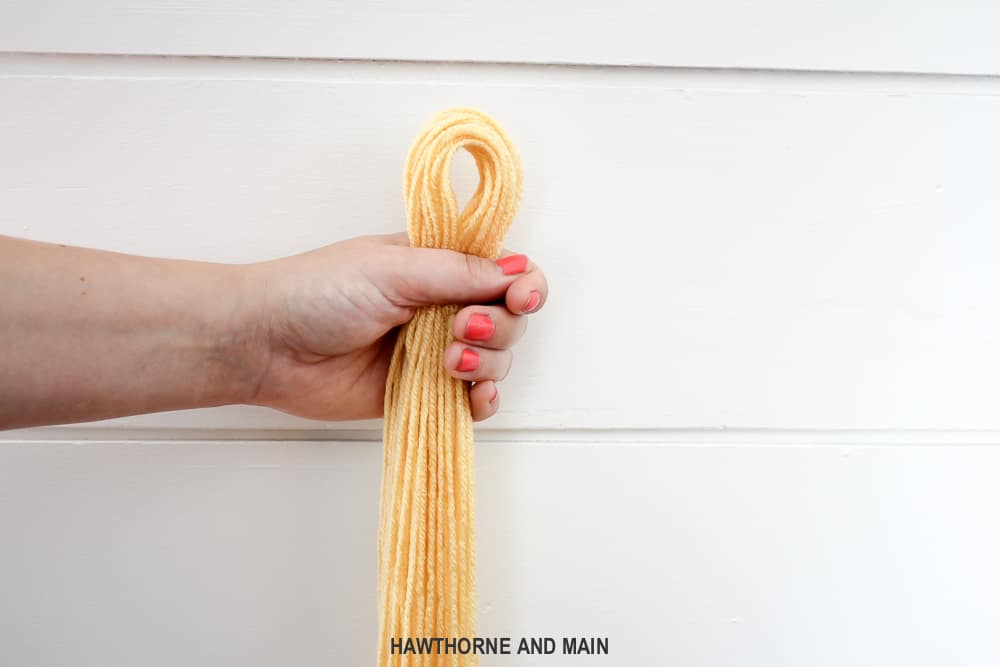 TUTLORAL:
First decide how long you want the plant holder to be. Give yourself a few extra inches. (mind is about 30 inches.)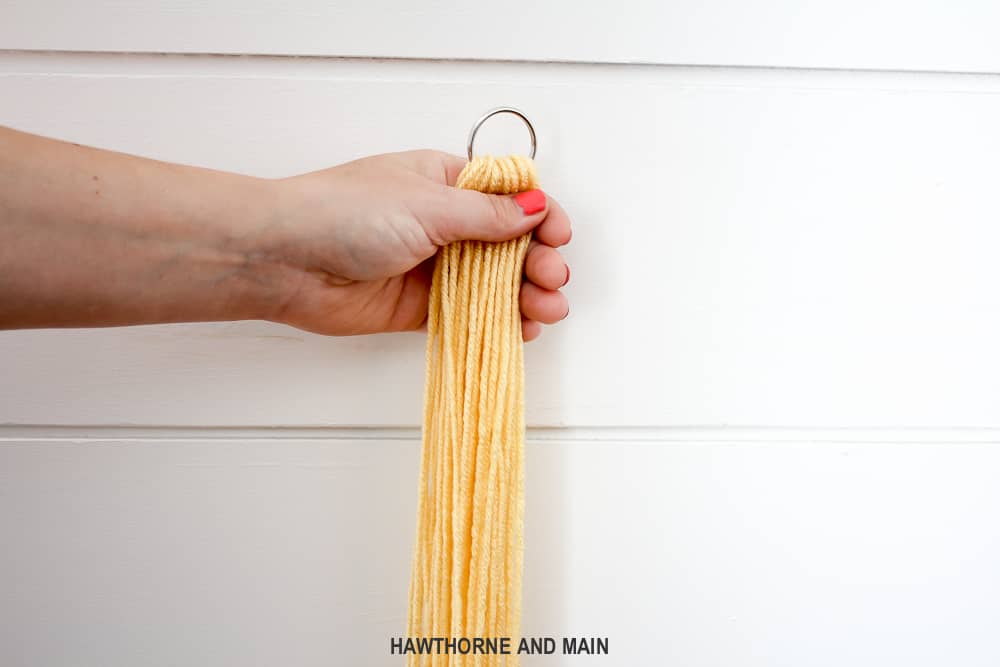 Once you decide on how tall you want the planter to be, grab some yarn and double the length, in my case 60 inches. Gather all of your cut pieces of yarn and find the middle. String on a metal ring.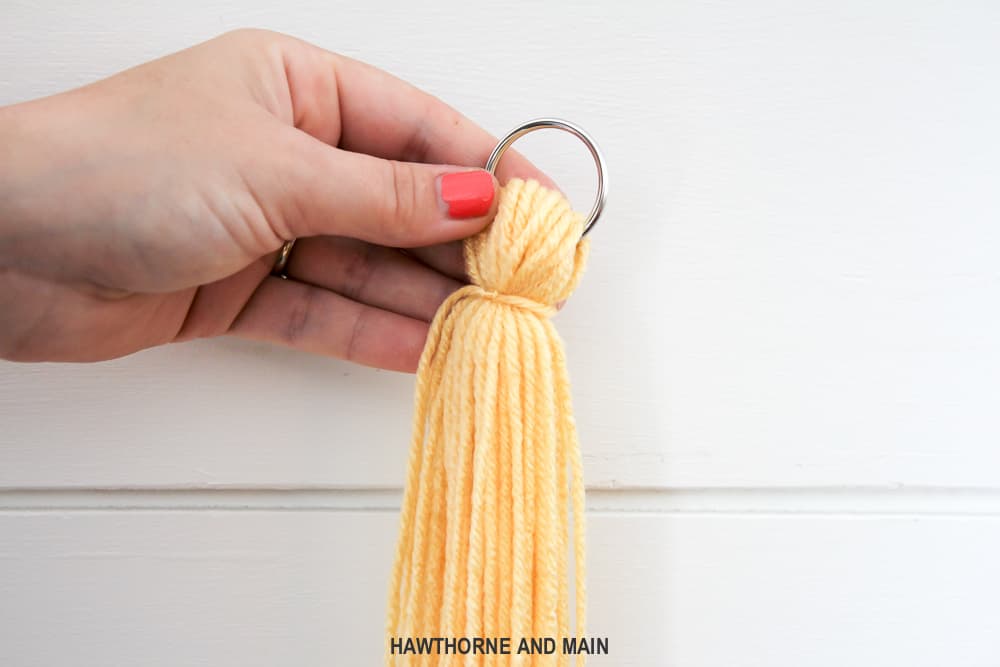 Using an extra piece of yarn wrap a tight knot just below the metal ring.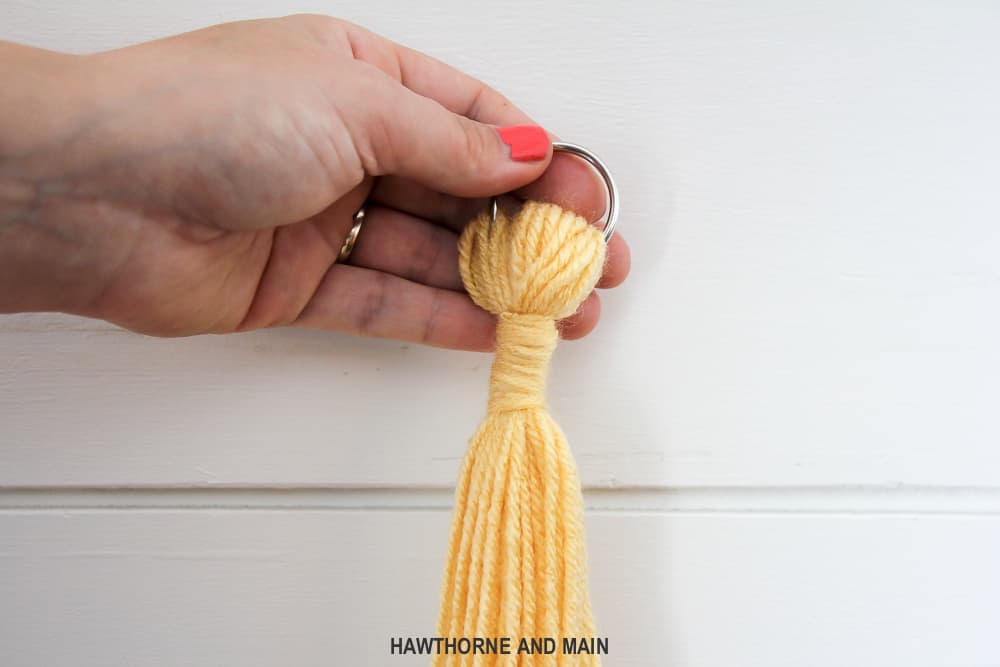 Erin the yarn around and around the yarn it looks something like the image above.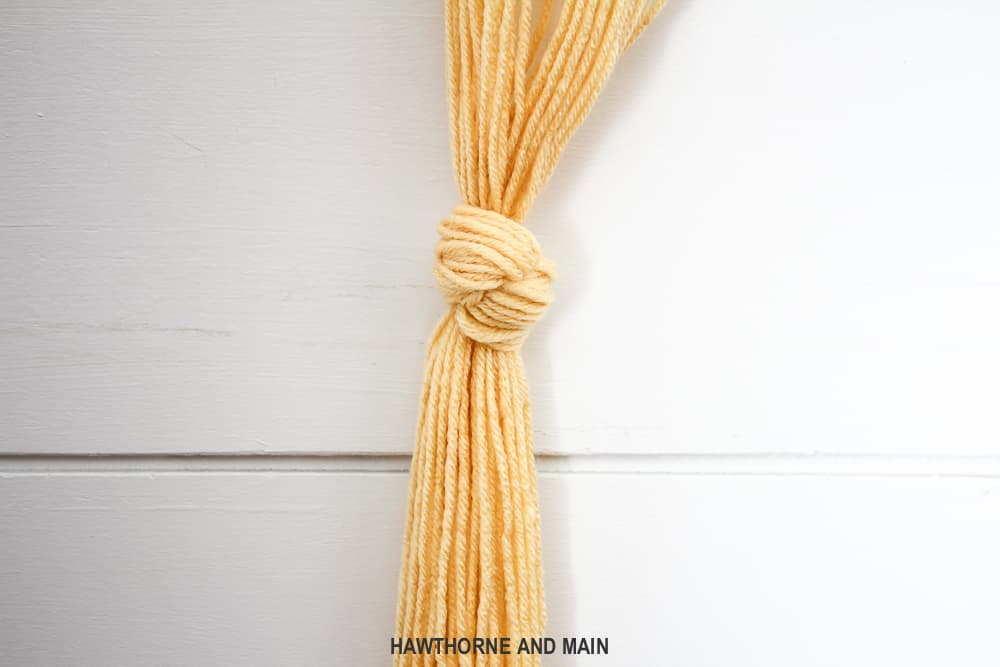 Tie a knot in the bottom, leaving about 6-8 inches of loose yarn below the knot.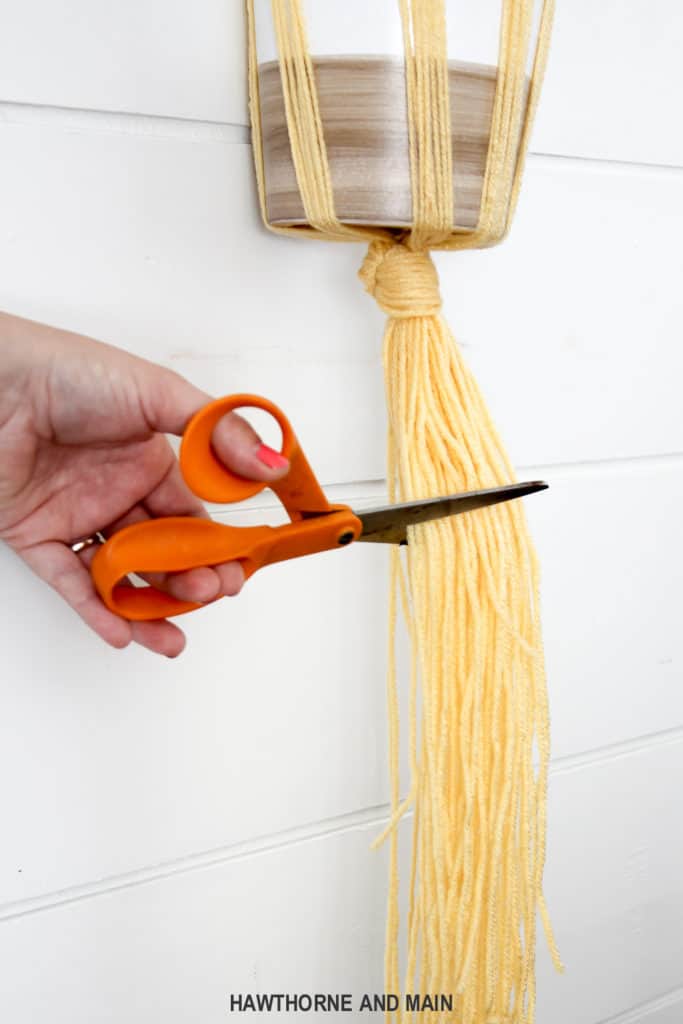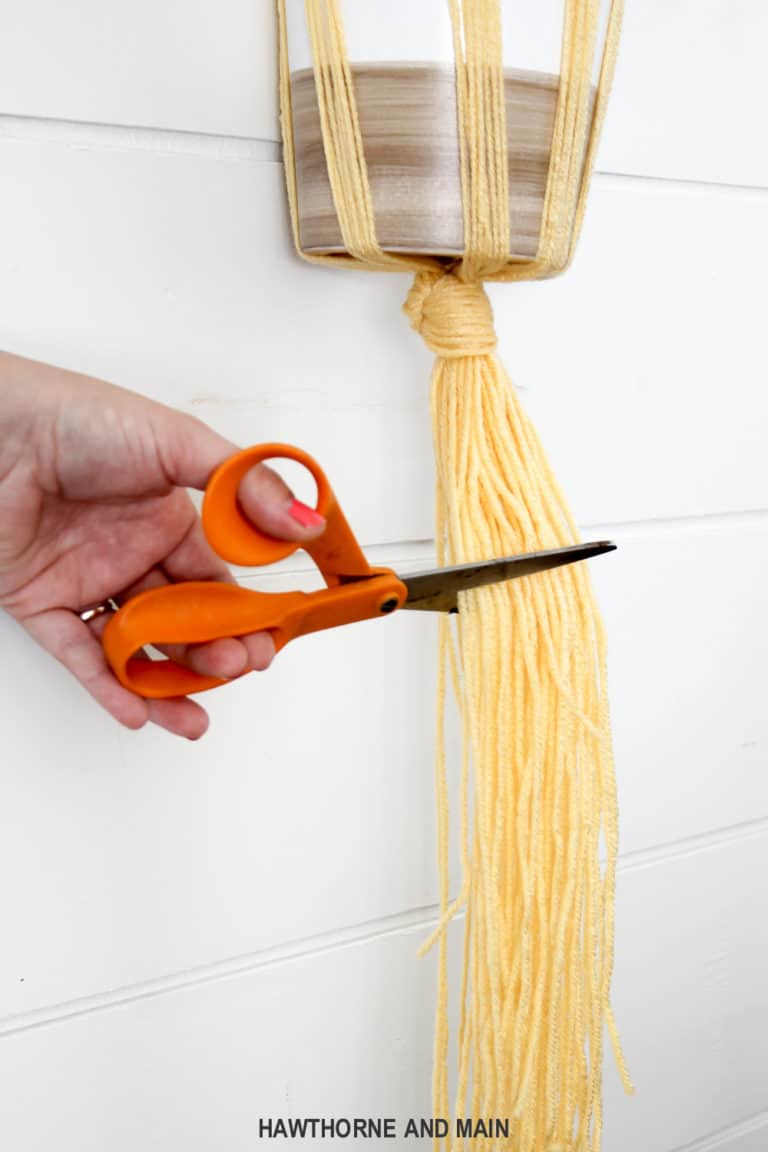 Trim the yarn to make it even.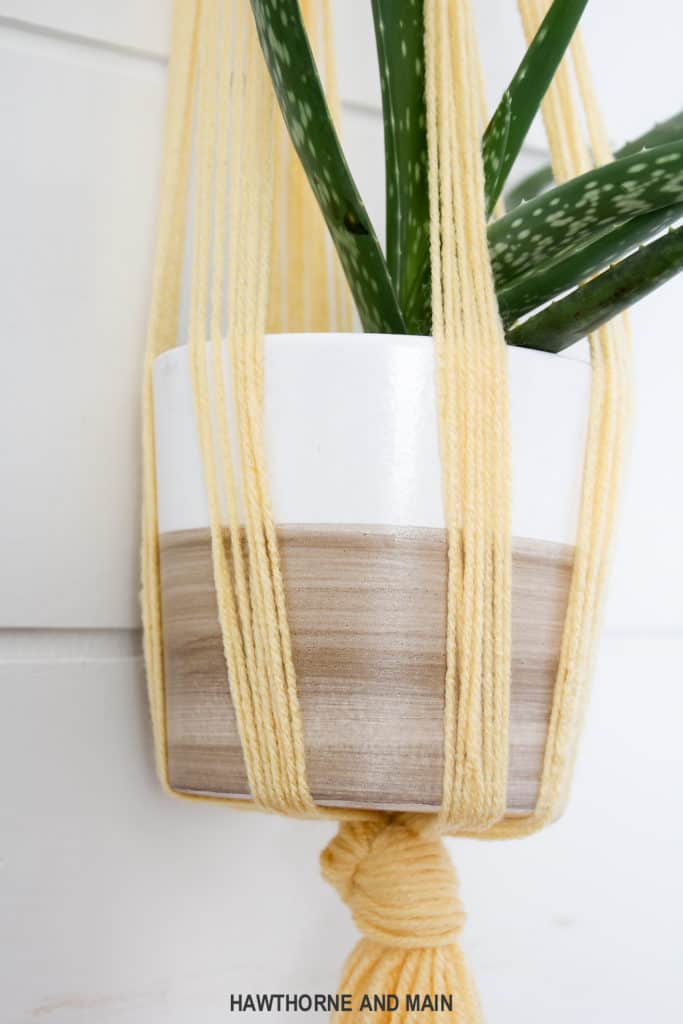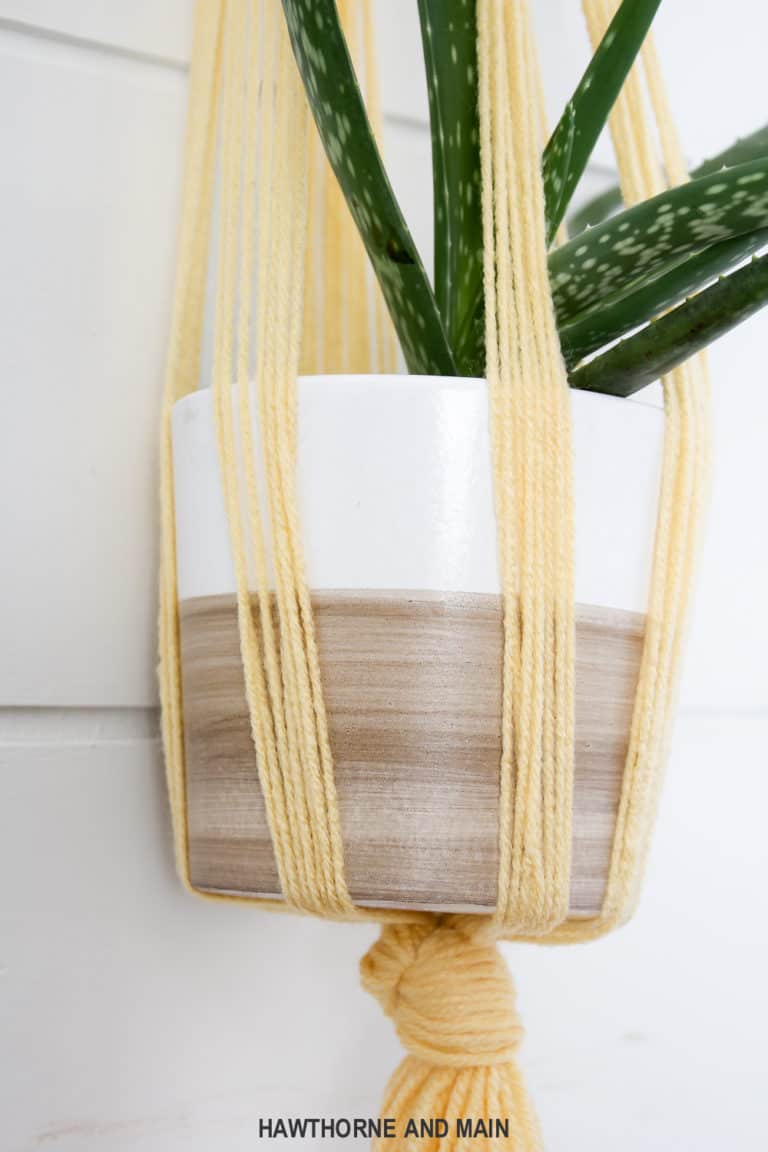 Insert your plant into the holder. Place it right above the knot. Separate the yarn so that they are all around the pot.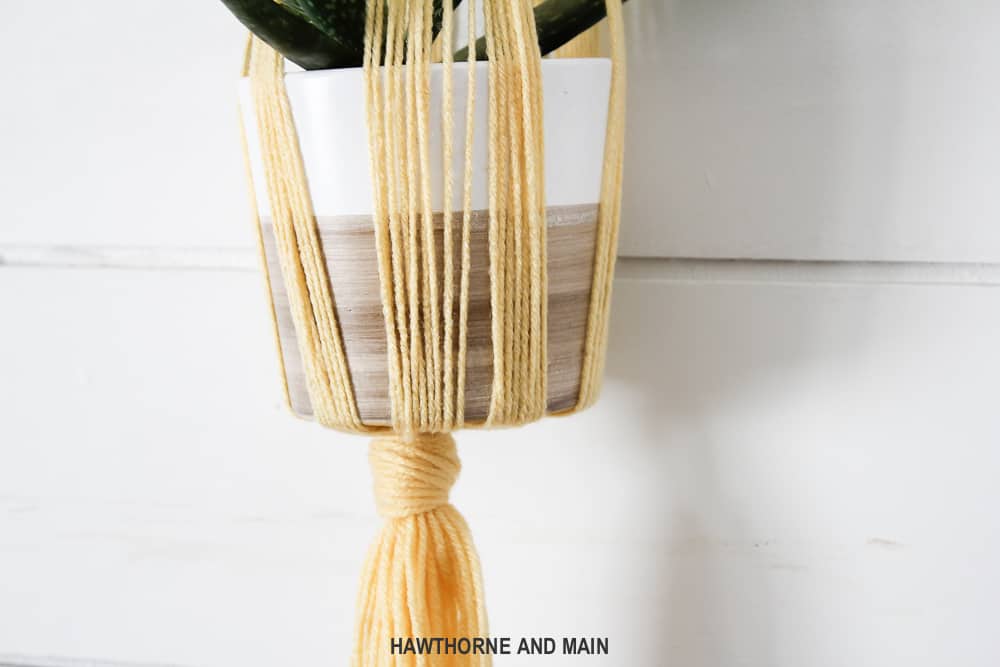 These would look great hung up in a bedroom or even a dorm. They don't take up much space.
Do you have a green thumb or a black thumb? I am proof that those with black thumbs can recover and still have plants that thrive.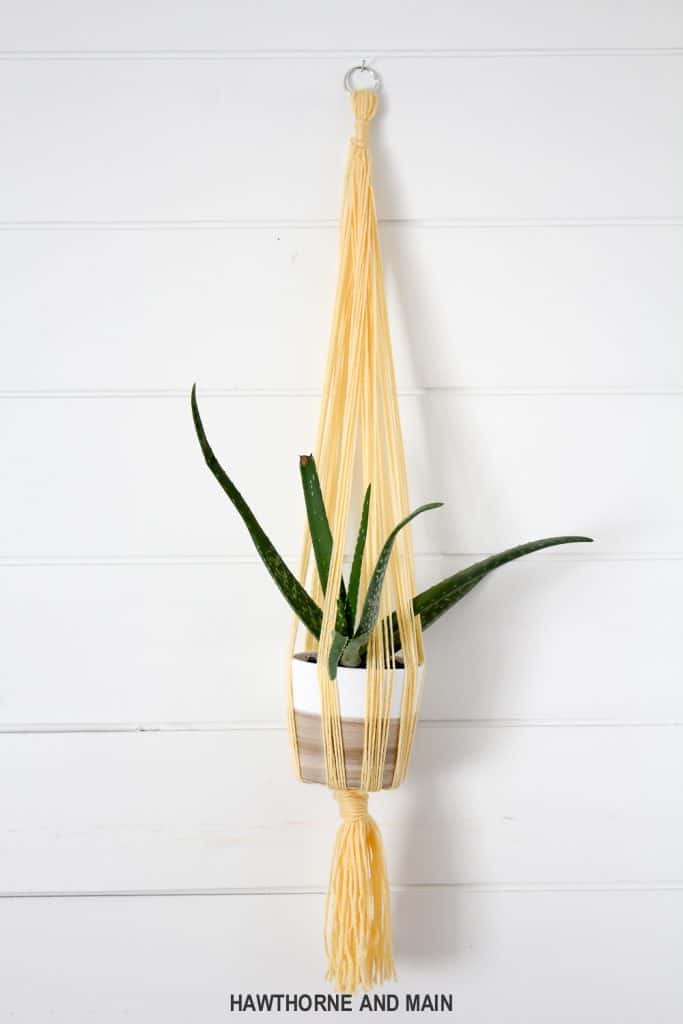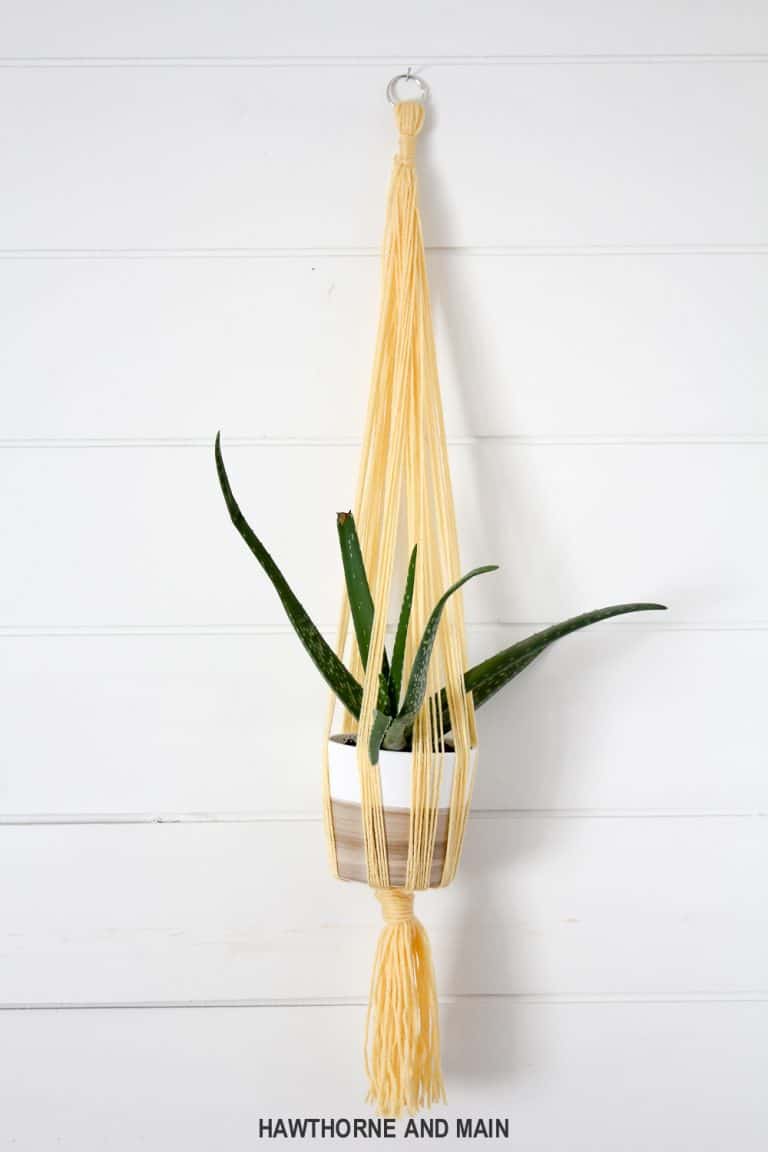 A few more ideas from Hawthorne and Main: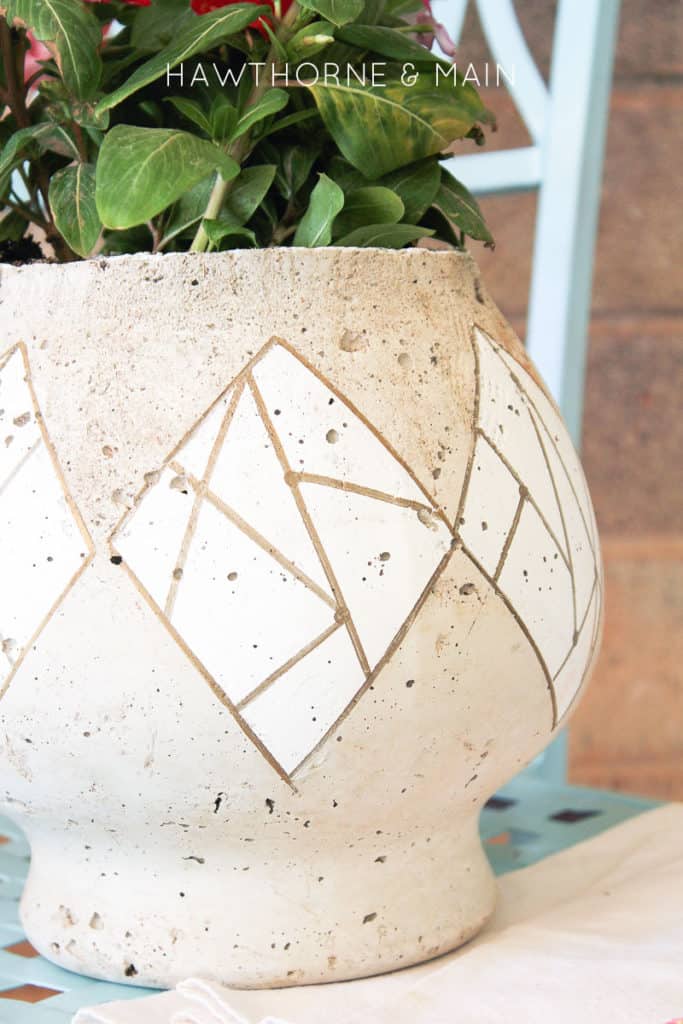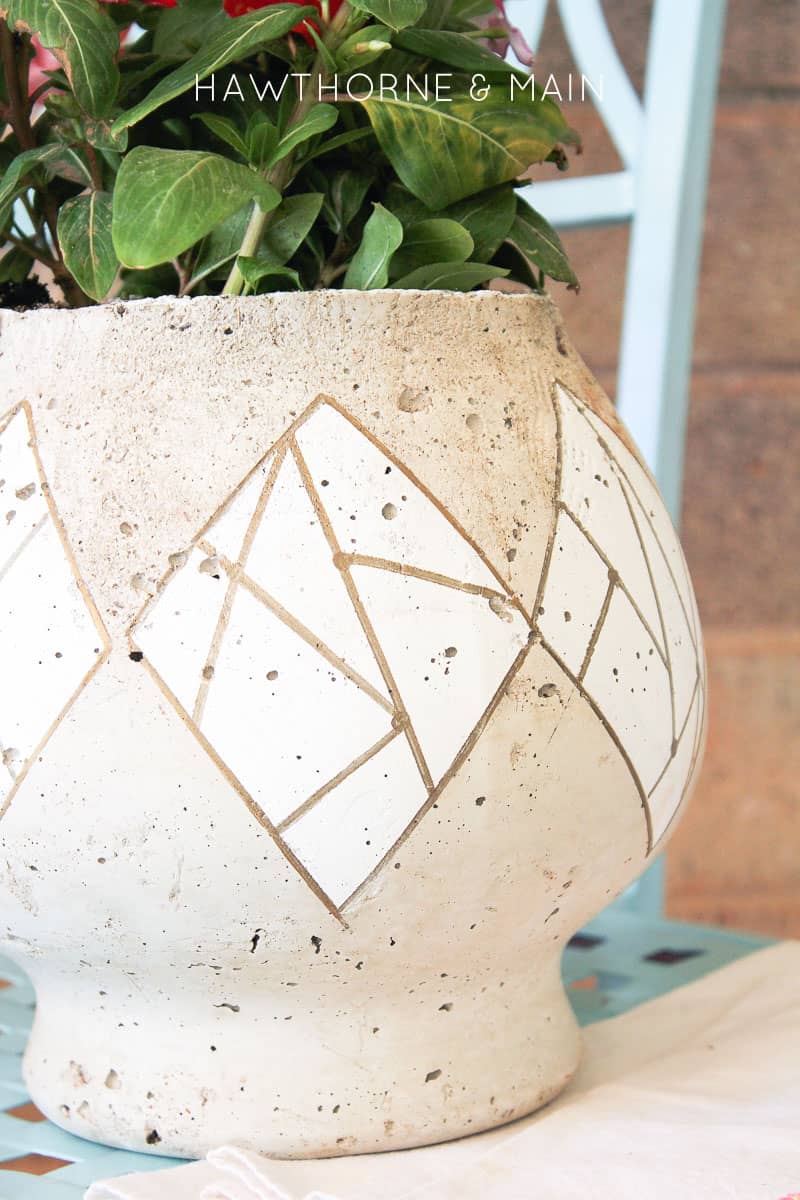 Splotchy Painted Pot