With this easy DIY pumping bra tutorial you can make a few for the same price as buying ONE!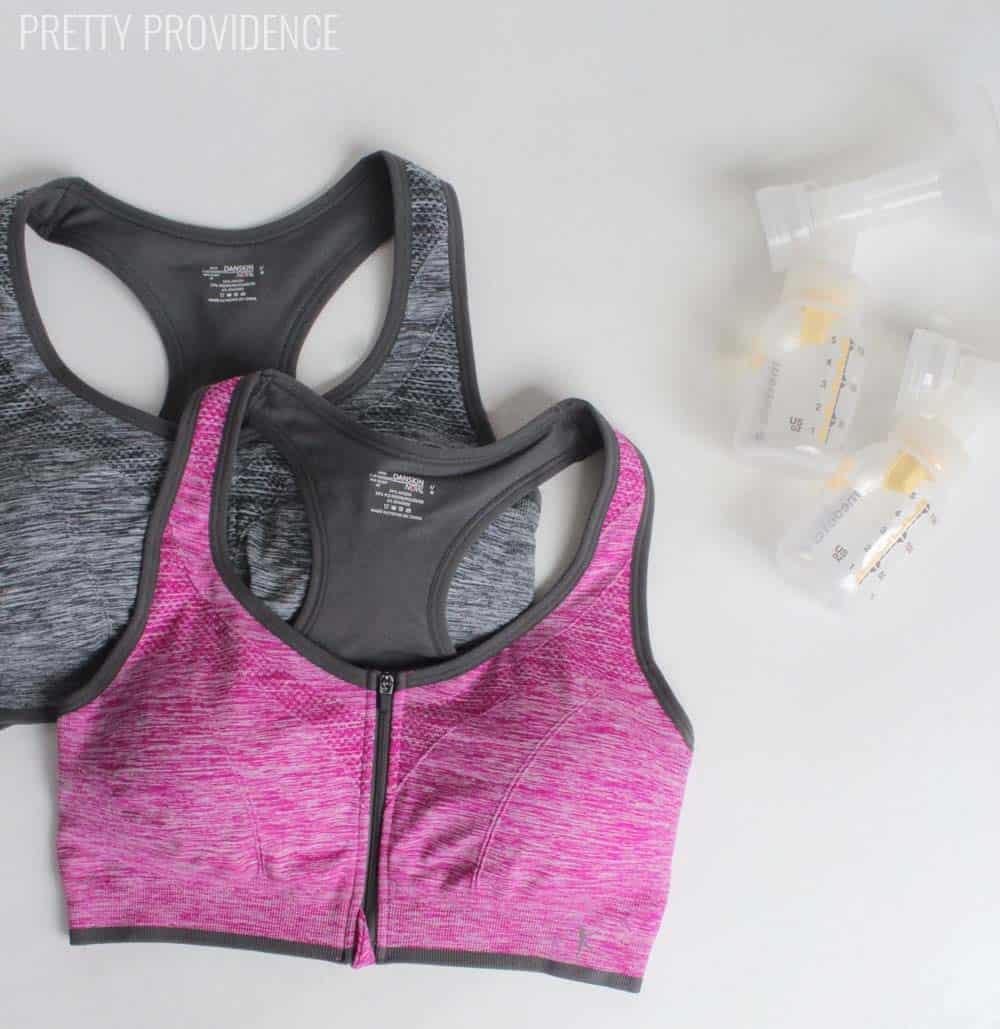 Disclaimer: If you aren't planning to ever pump (or breastfeed for that matter) then this post may not be for you! BUT for those who use a breast pump, this post could be potentially life-changing!
When I had my first babe, I ended up pumping a lot and I bought this hands-free pumping bra. That was a very good purchase and I was so glad I had it, BUT I wished I had two or three of them! However, at that price point I wasn't pumped about buying more, with all of the other baby stuff we had to buy! (PUN INTENDED.) So, when I was at Walmart one day and saw some sports bras that had front zippers, I had a light bulb moment and realized I could totally make some at home, and that they would be even better than the one I already had!
Also– if you are pregnant or have a pregnant friend PLEASE check out these DIY Padsicles! They will save your life.
So, just for fun I thought I would tell you the reasons that this DIY version is better than the one you can buy.
It is cheaper, so you can have two or three pumping bras for the same price as one of that one.
(The reason I want more than one is so I can rotate them through the wash. Enough said?!)
It has straps. I didn't love the strapless one to be honest.
You can throw nursing pads into these and actually still wear them. (If you are waking up in the middle of the night to pump, for instance.)
Okay, so if I convinced you, here is what you'll need to make your own!
Sports bras (these are polyester blend) preferably zipper front and not cotton
White gel pen
Fabric Scissors
Breast pump parts (for measuring)
Lighter

STEP 1: Take out any pads that your sports bra may have in it.
STEP 2: Draw a circle 3/4 inch around with your gel pen, about 2 inches above the elastic. Cut out the circle and make sure that your pump parts fit through, but snugly.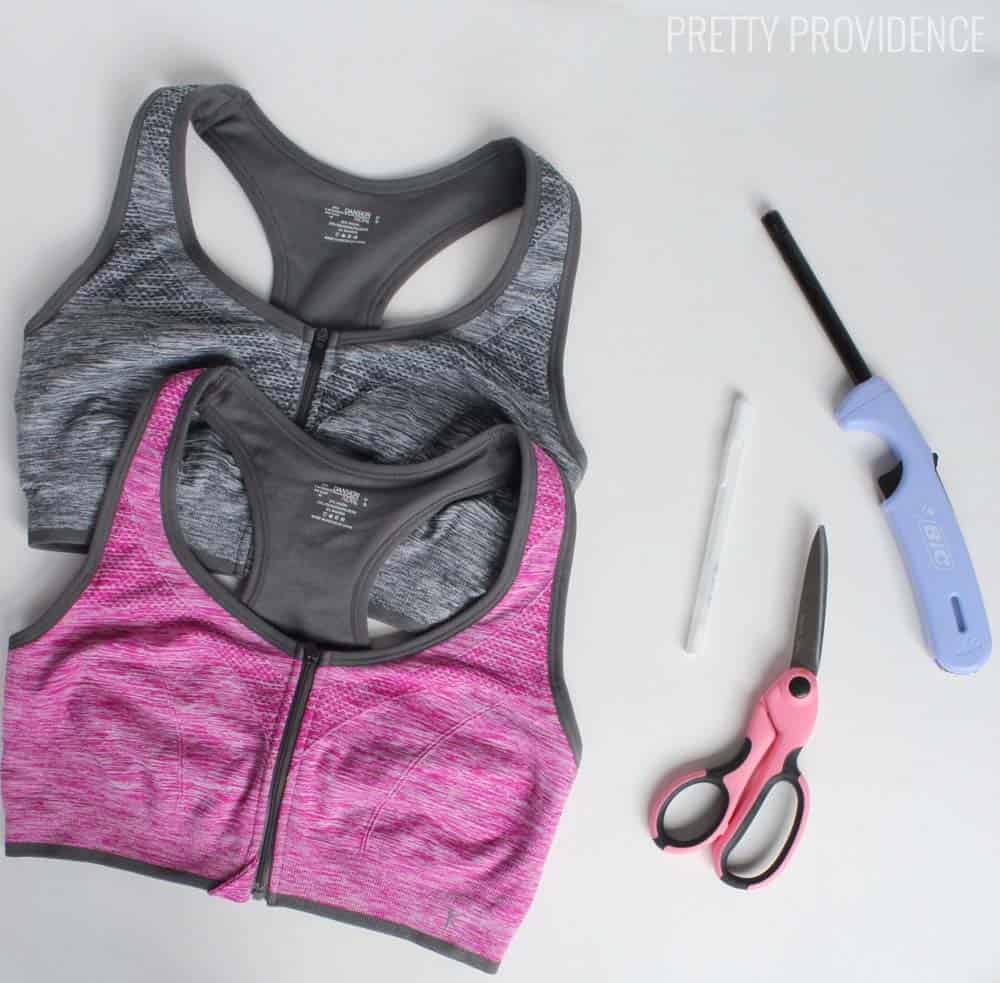 STEP 3: This is where it is very important that you have a polyester/nylon blend bra! If you don't, I can't tell you if this next step will work or not. I only know that this has worked with THESE bras. Okay, ready? Take the lighter, and quickly melt the edges of the holes. This seals the edges so it won't stretch or fray any more!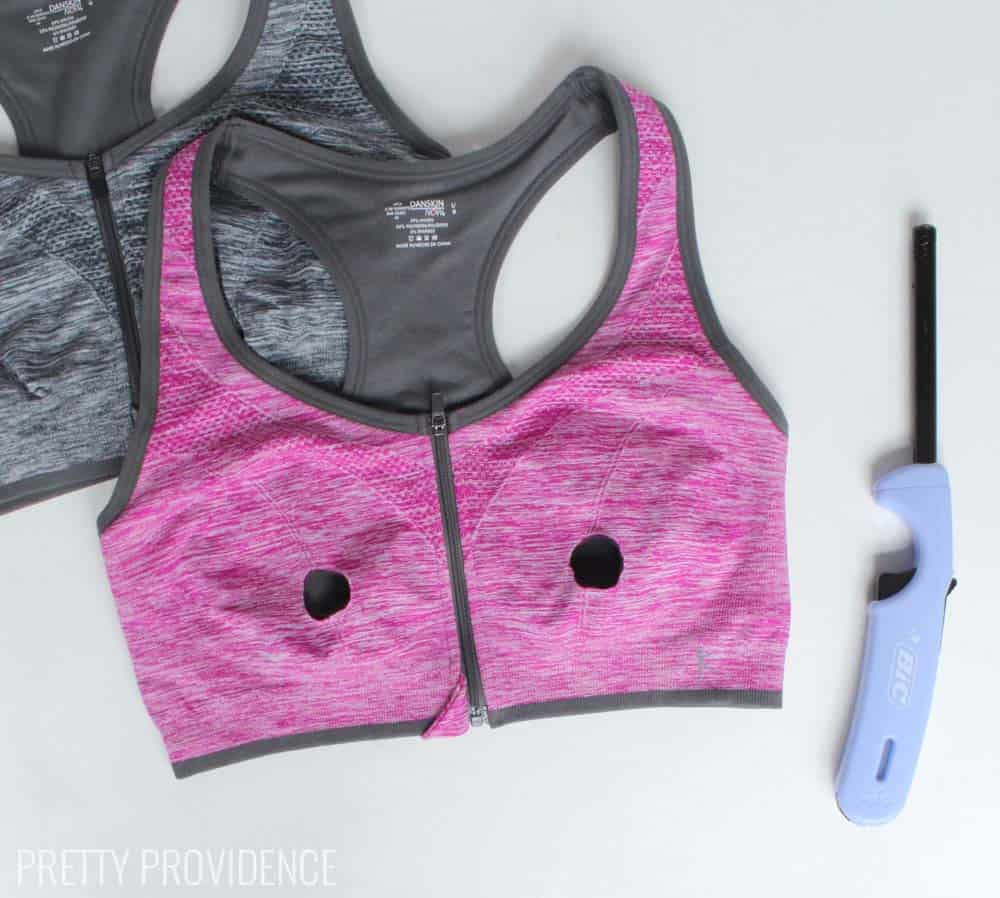 TA-DA! You are done! See how easy that was? I really like how these turned out and I guess I don't need to keep bragging about how I think mine are better than what can be found at the store. Make a few of these and you will be ready to pump all day and all night. (Literally! haha)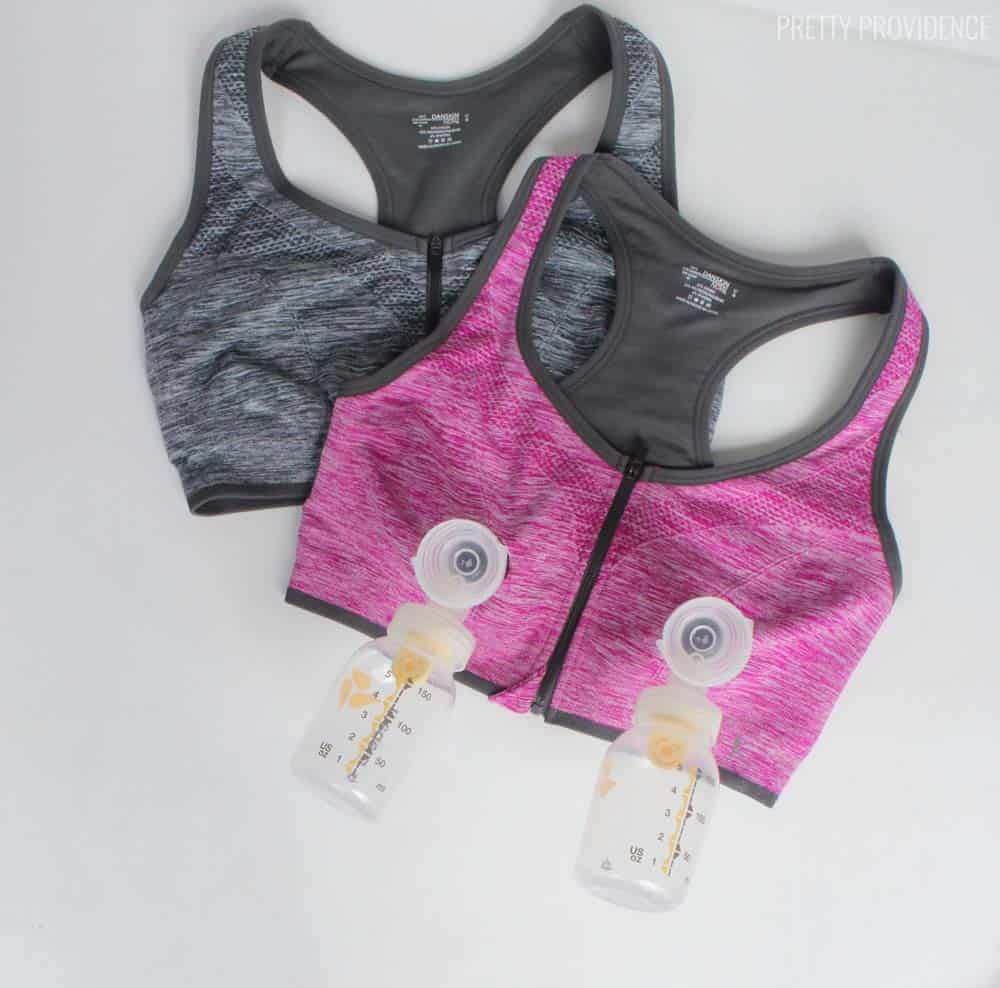 PIN THIS FOR LATER:

AND you will want to check these out too:

These padsicles will save your life: