This project was created in partnership with True Value. All opinions are my own.
Have you seen the thing where people hang donuts on a pegboard?
I think you need to try it. Okay, this may not have been one of your life goals – but it should totally be one of your party goals!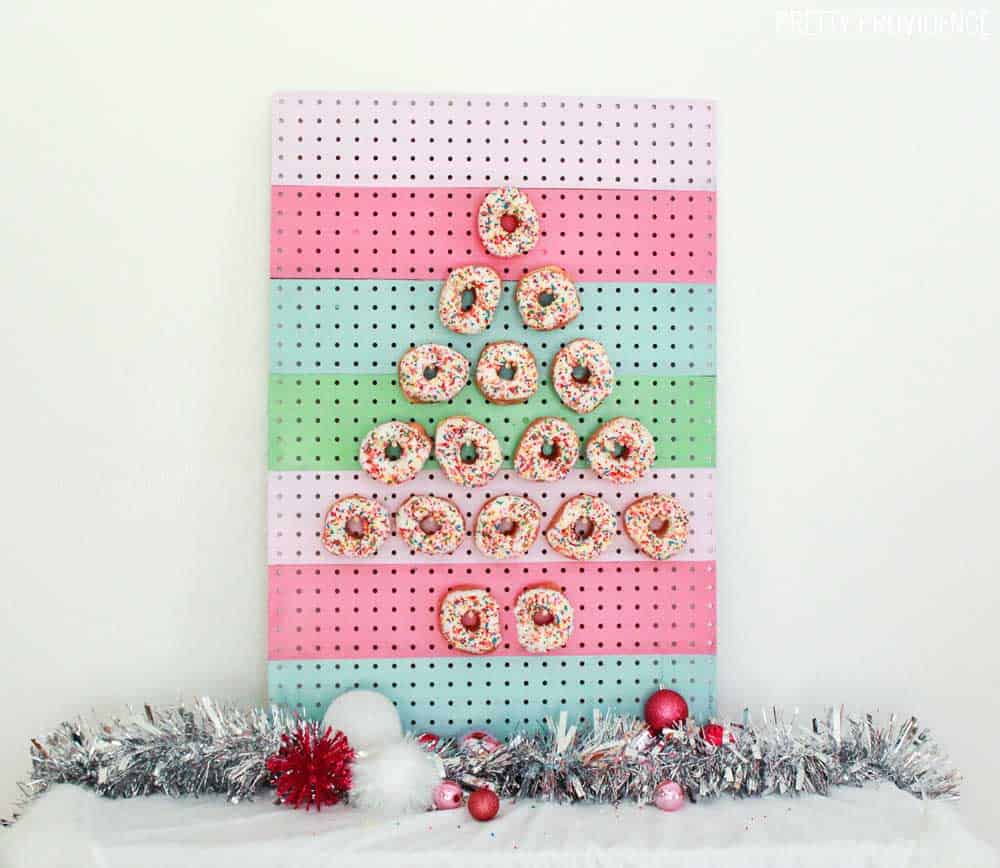 I've been doing a lot of brainstorming for holiday party ideas, as one does this time of year. So, when True Value sent me a box of items and challenged me to come up with a really out-of-the-box project using the items they sent, I thought putting a bunch of donuts on display would be super fun! Pegboard is a great way to do it since you pretty much just have to decorate it and hang dowels on it.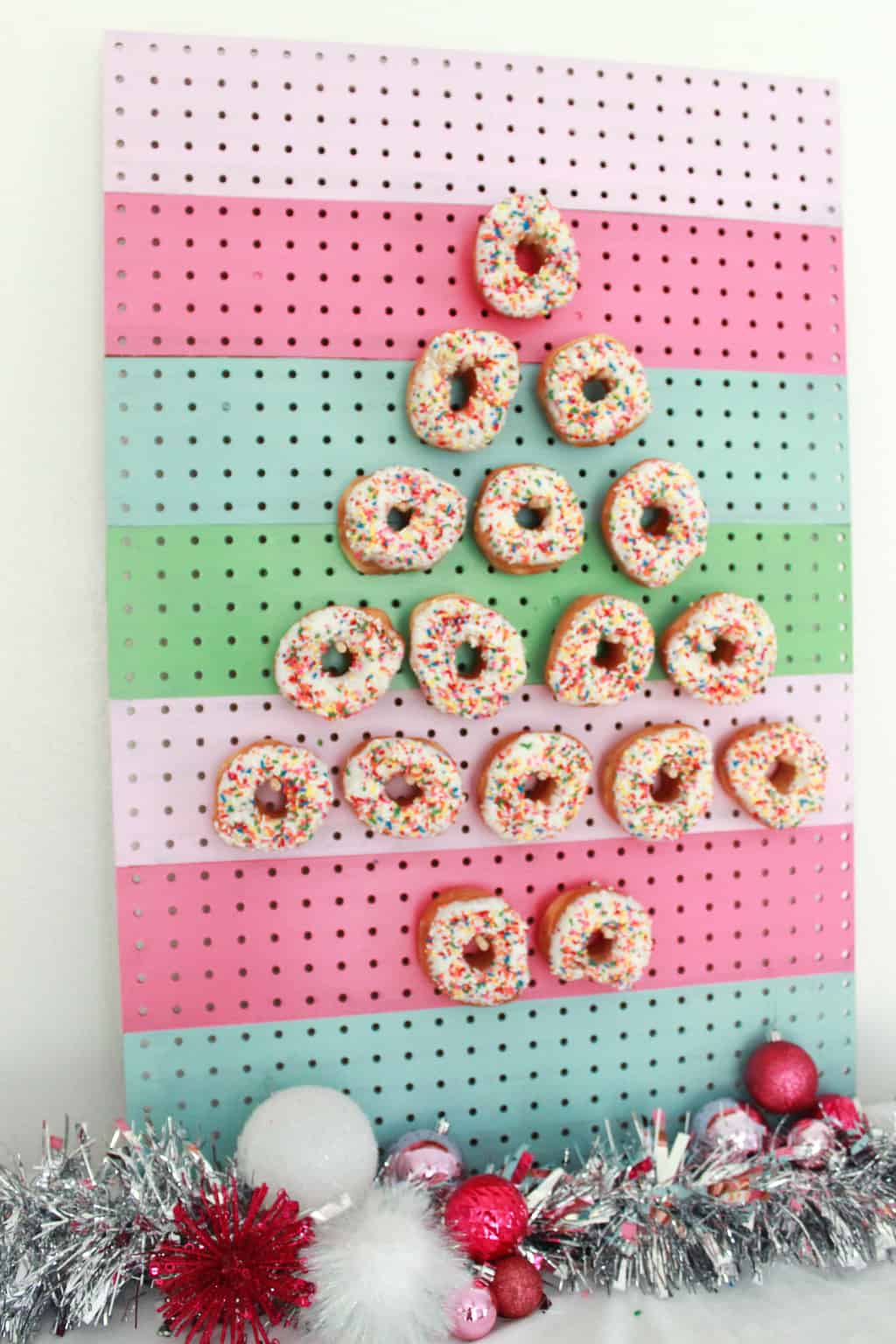 True Value sent me a hand saw, a paint tray set, and sandpaper. Then I went to my local store to buy dowels, pegboard and paint! Have you ever been to a True Value store? I really liked the mom and pop feel that my store has. I chose five different colors of EasyCare paint to use for this, and they mixed it up for me.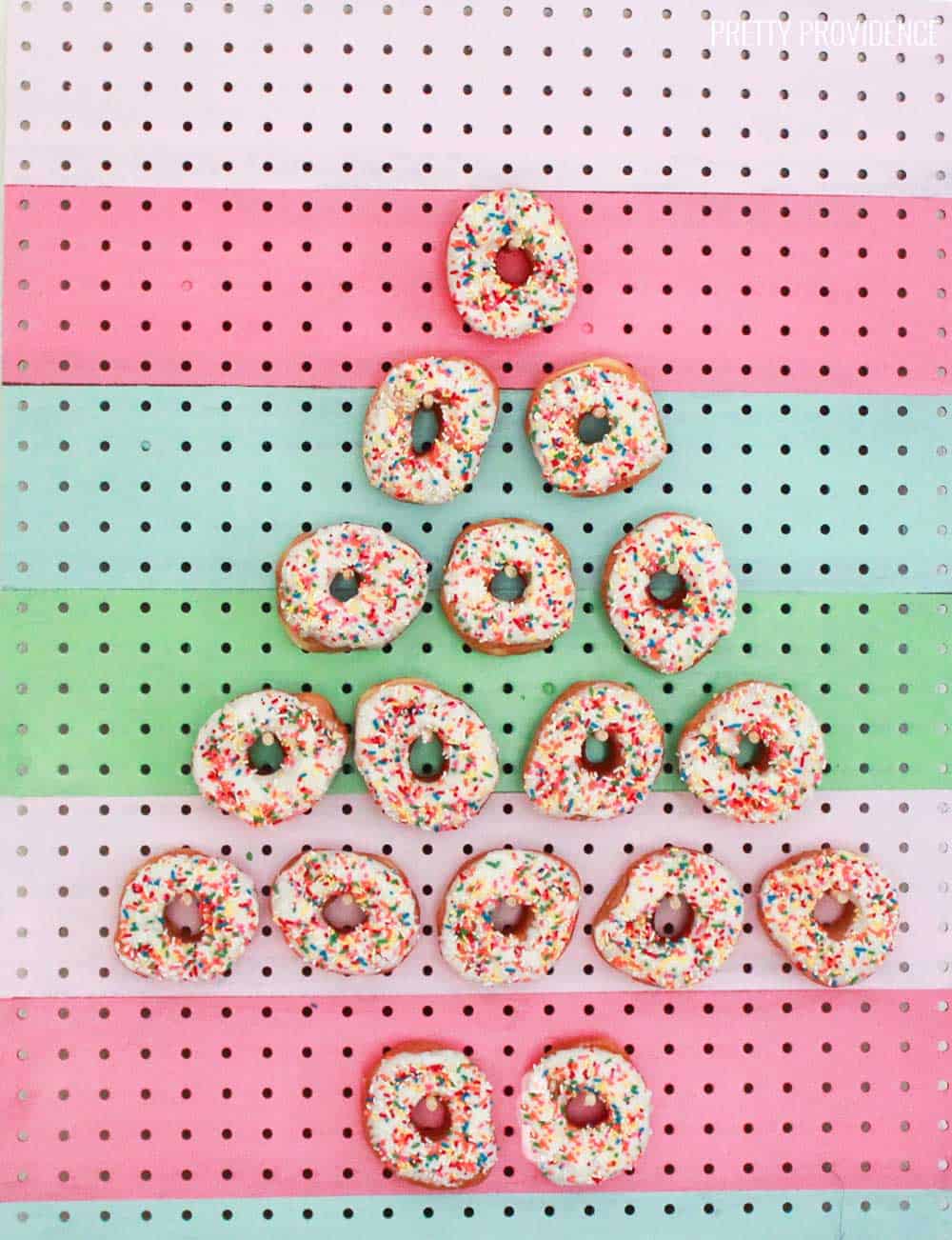 I could not wait to get home and get painting. It's me, so obviously there had to be stripes involved!
I made a video so you can see the process of putting together the pegboard:
[brid autoplay="true" video="436697″ player="18343″ title="Pegboard Donut Display " duration="50″ description="This donut pegboard is fun and easy!" uploaddate="2019-07-11 06:52:13″ thumbnailurl="https://cdn.brid.tv/live/partners/14236/thumb/436697_t_1562828216.png"]
Donut Pegboard Tutorial
Materials Needed:
Pegboard
Hand Saw
Paintbrush, Roller and Tray
Measuring Tape
Painter's Tape
Paint
3/8″ dowels
Sandpaper
Donuts
Instructions:
Prepare your pegboard. This may mean cutting it to preferred size. I had my husband cut mine with an electric saw. Tape stripes onto pegboard where you want your stripes to end.
This is best done stripe at a time if you don't want any spaces between paint layers. Paint, let it dry, then remove the tape and tape a new stripe area off. (I liked using the paint roller better for this project, but a brush will work too.)
Saw your dowels do desired length. I made mine 4.5″. You can use a hand saw or a miter saw to do this!
Sand dowels so that there are no slivers poking out of them!
Hang donuts on dowels.
I loved using the EasyCare paint for this project. First of all – it's really easy to clean! This is obviously important for a donut covered pegboard. The other thing I love about it is that every color, every finish and every gallon comes with a lifetime warranty. That means you can count on EasyCare paints to keep their beautiful finish.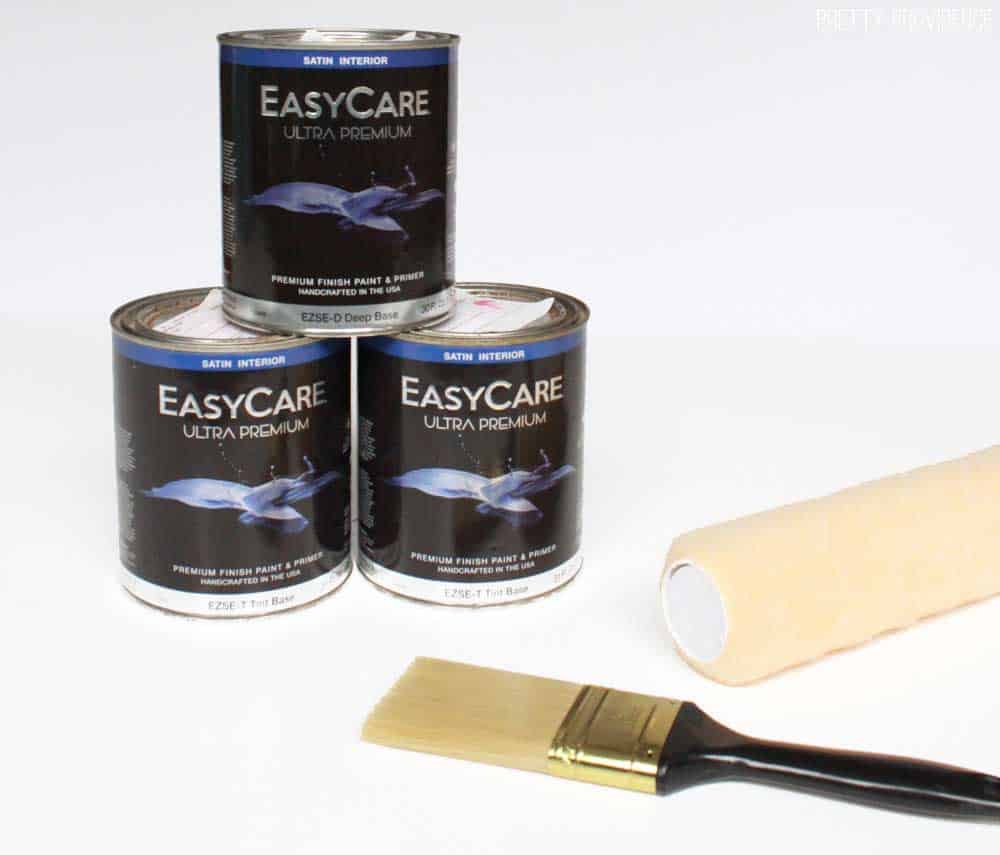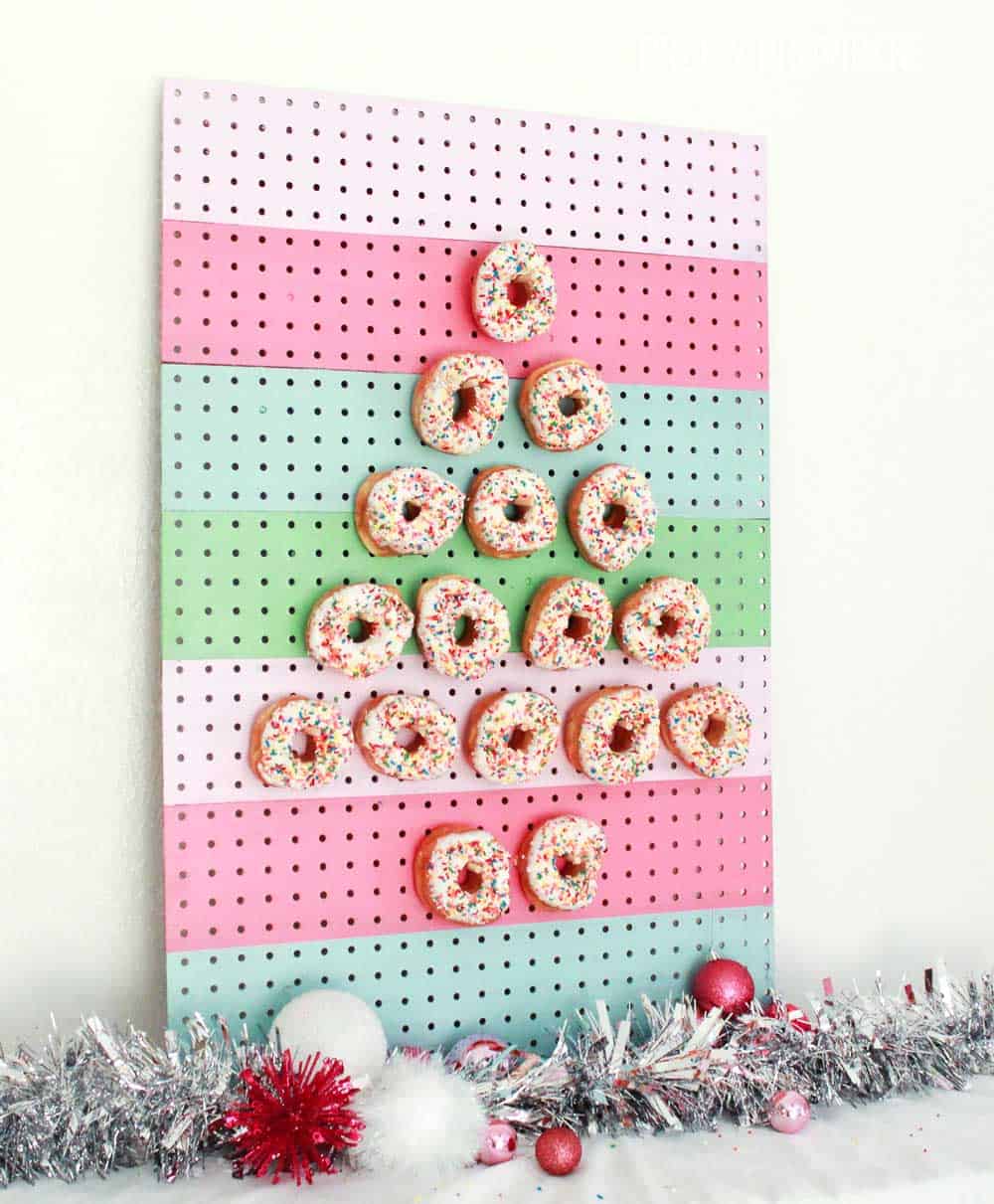 If you are hosting a holiday party I highly recommend doing this! Your guests will love it! As a bonus, you can use the pegboard for other kinds of parties all through the year.