Have you seen the thing where people hang donuts on a pegboard? Like, a wall display of donuts.
I think you need to try it. Okay, this may not have been one of your life goals – but it should totally be one of your party goals!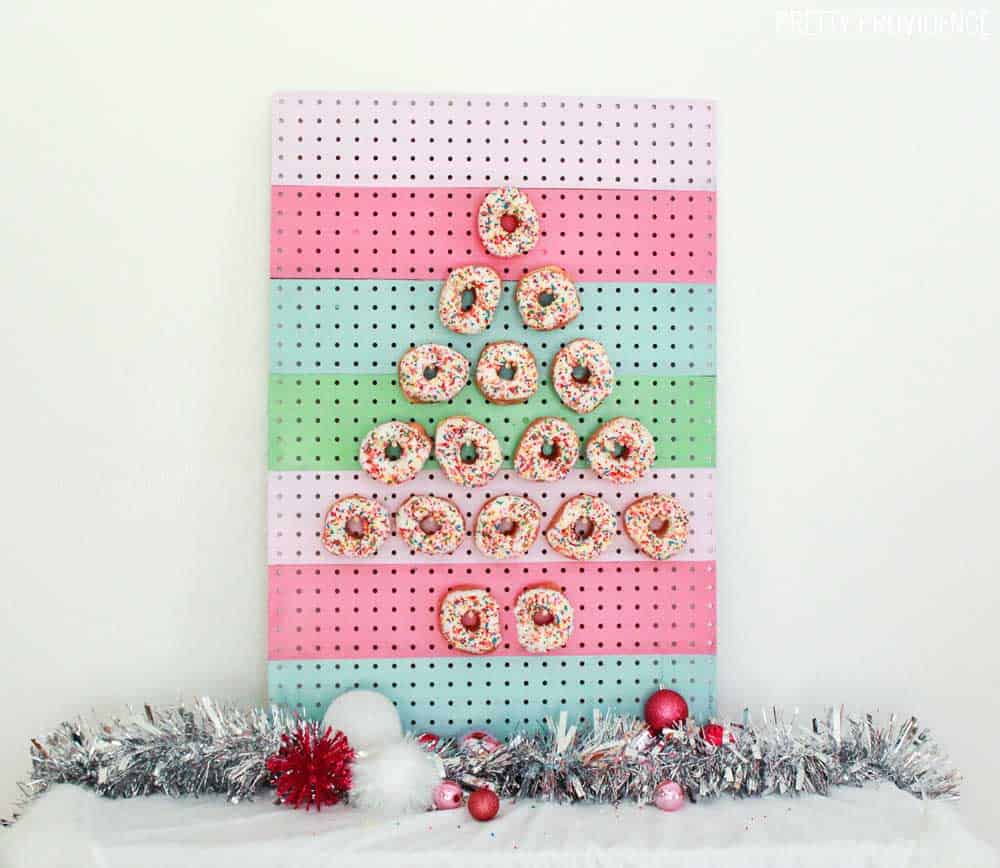 I've been doing a lot of brainstorming for holiday party ideas, as one does this time of year.
I thought putting a bunch of donuts on display would be super fun! Pegboard is a great way to do a donut wall since you pretty much just have to decorate it and hang dowels on it.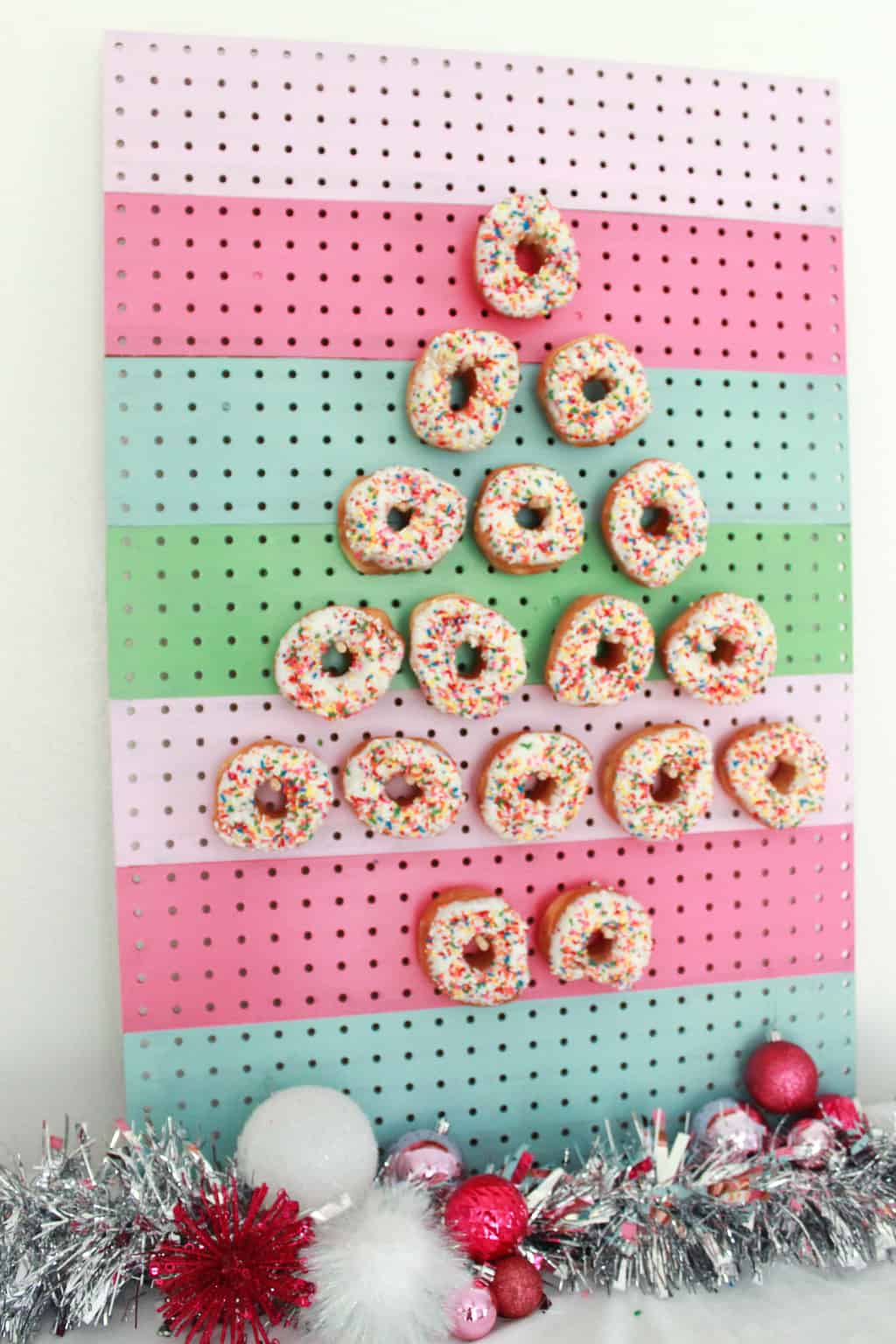 I went to my local hardware store to buy dowels, pegboard and paint! I chose five different colors of paint to use for this, and they mixed it up for me.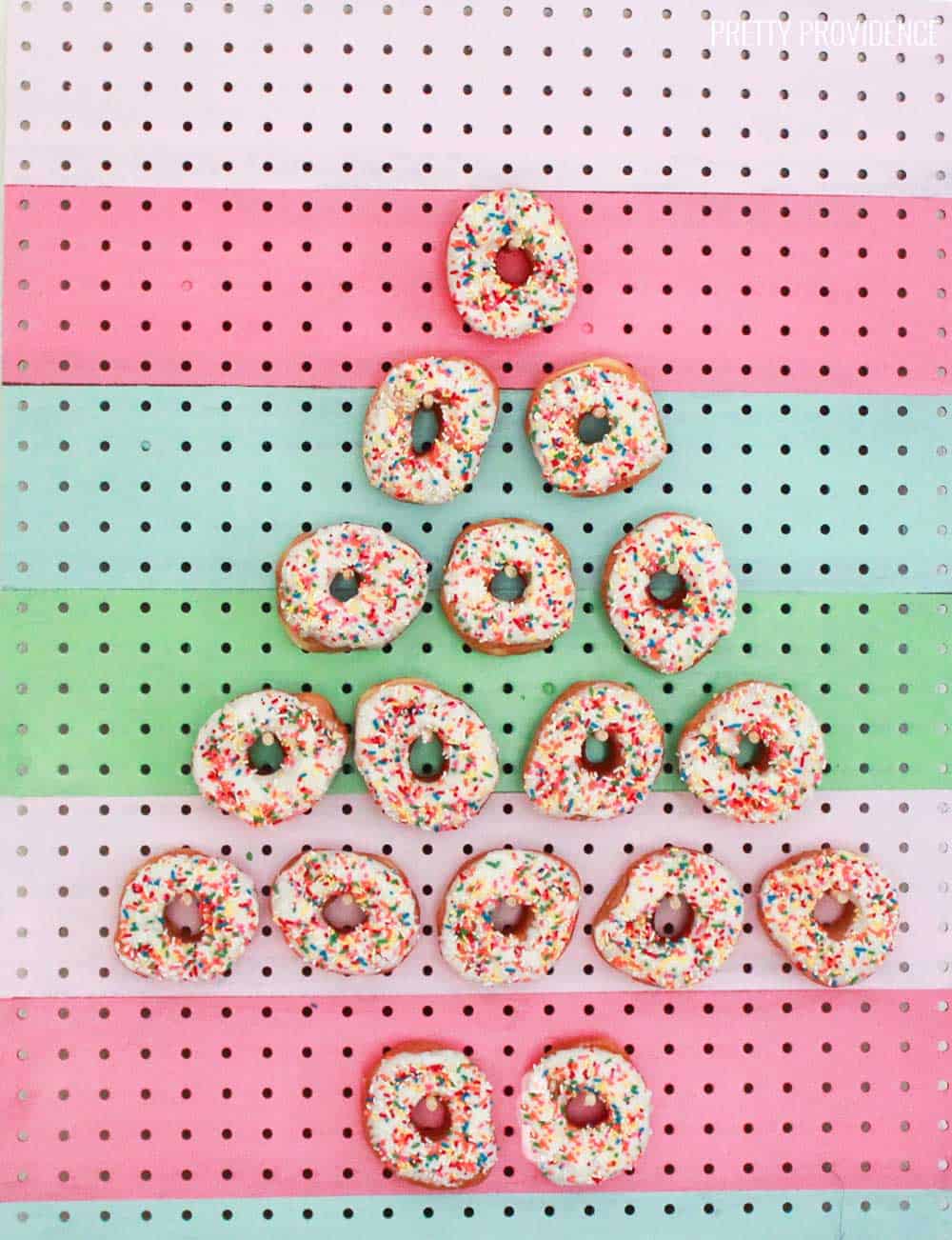 It's me, so obviously there had to be stripes involved! I could not wait to get home and get painting.
I made a video so you can see the process of putting together the pegboard:
Donut Pegboard Tutorial
Materials Needed:
Pegboard
Hand Saw
Paintbrush, Roller and Tray
Measuring Tape
Painter's Tape
Paint
3/8″ dowels
Sandpaper
Donuts
Instructions:
Prepare your pegboard. This may mean cutting it to preferred size. I had my husband cut mine with an electric saw. Tape stripes onto pegboard where you want your stripes to end.
This is best done stripe at a time if you don't want any spaces between paint layers. Paint, let it dry, then remove the tape and tape a new stripe area off. (I liked using the paint roller better for this project, but a brush will work too.)
Saw your dowels do desired length. I made mine 4.5″. You can use a hand saw or a miter saw to do this!
Sand dowels so that there are no slivers poking out of them!
Hang donuts on dowels.
Choose an eggshell or satin paint for this project. First of all – it's really easy to clean! This is obviously important for a donut covered pegboard.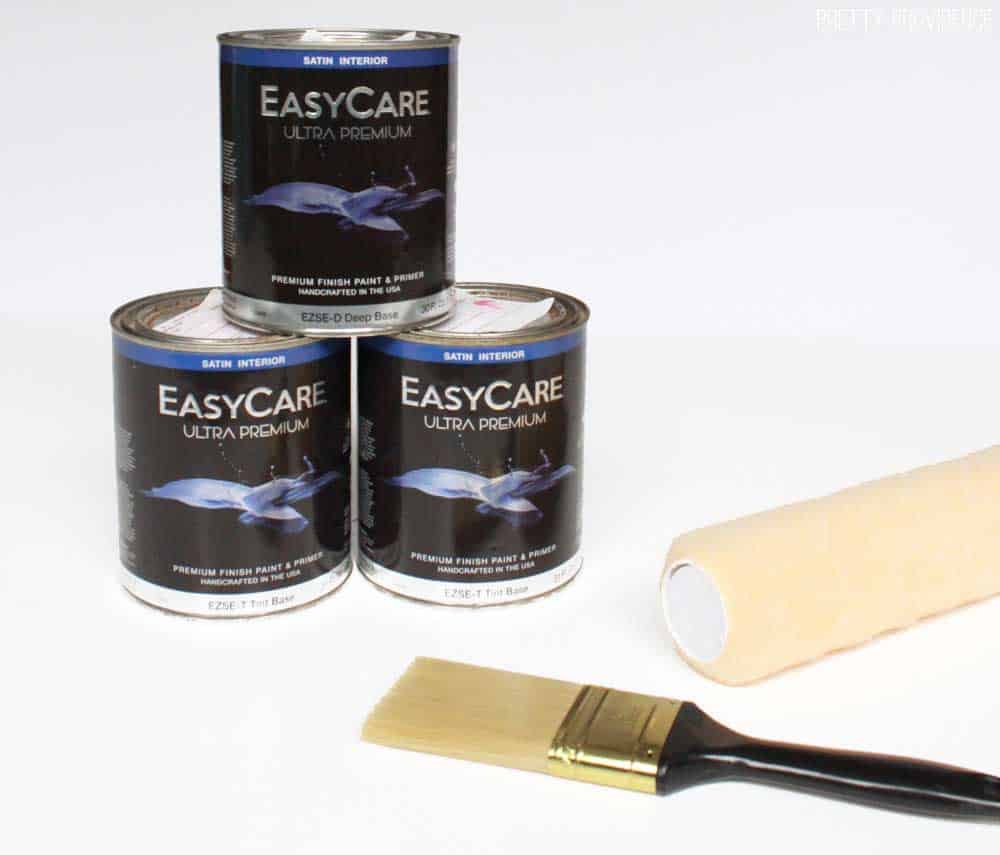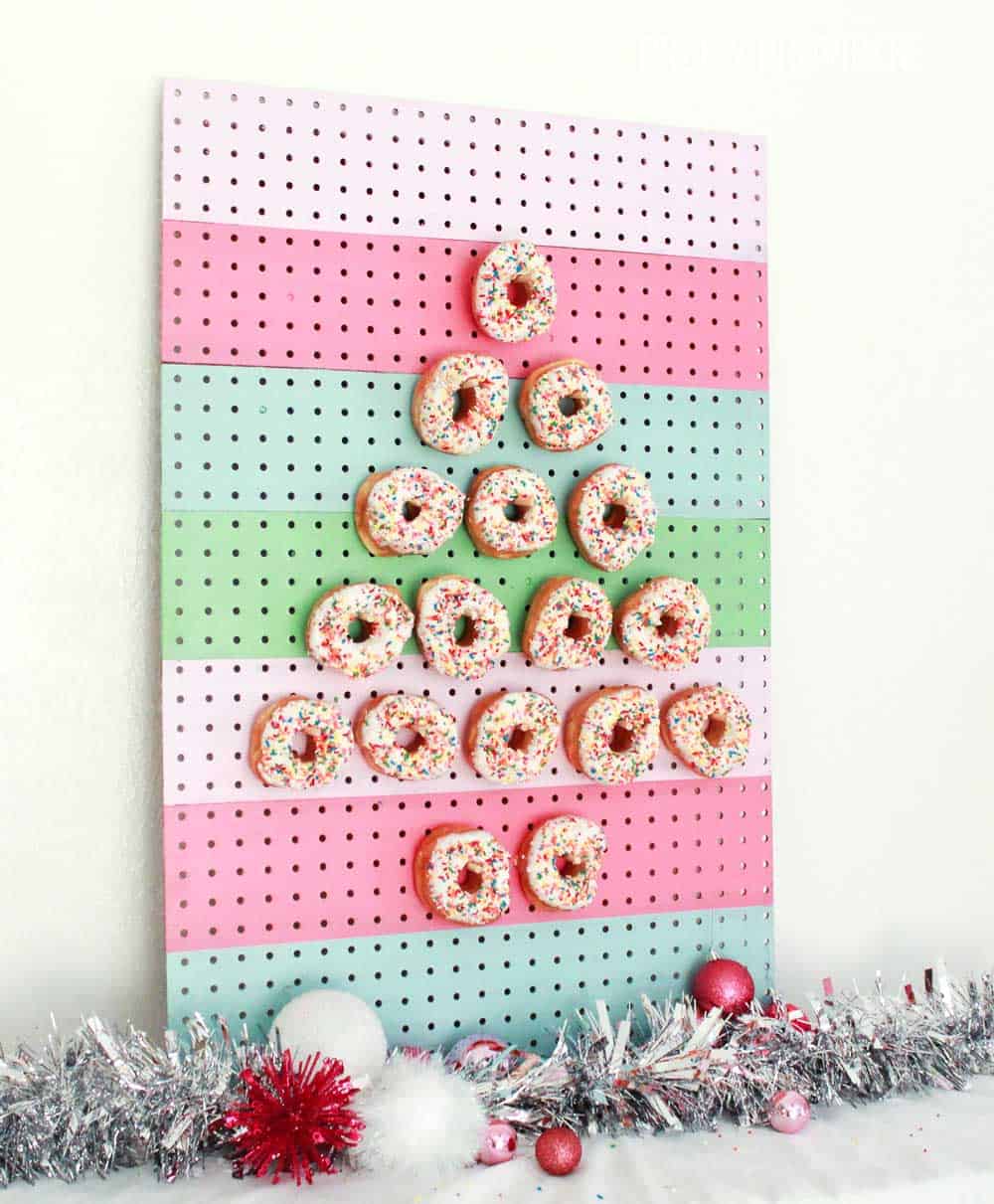 If you are hosting a holiday party I highly recommend doing this! Your guests will love it! As a bonus, you can use the pegboard for other kinds of parties all through the year.