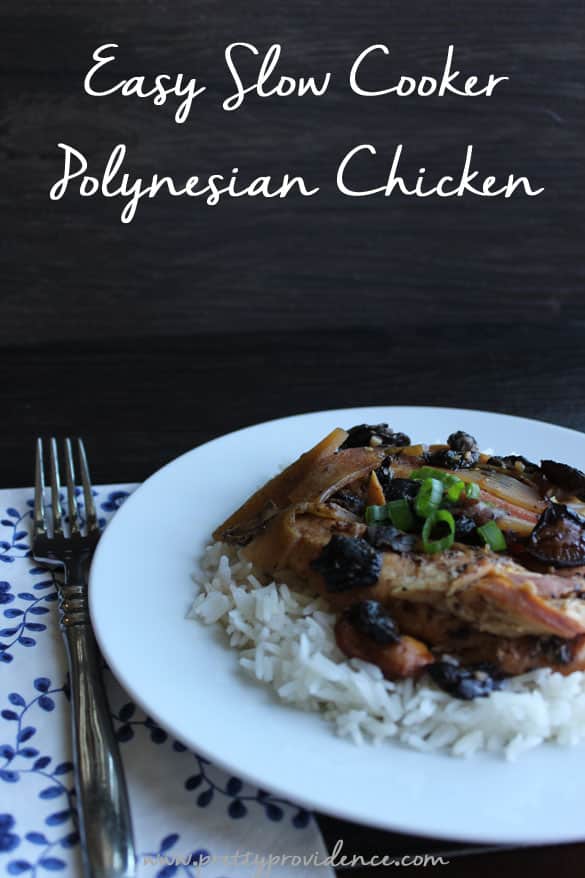 Happy Monday everybody! I just got back from a nice, long visit to my parents house and we are busy adjusting to being home, (laundry/cleaning/re-adjusting kids to our routine/catching up on work) I'm sure many of you know what that is like! Anyway, I needed a nice easy (but still delicious) dinner to get back into my groove and my mom reminded me about this yummy slow cooker Polynesian Chicken! We all know how much I adore my Crock-Pot, you just cannot beat the convenience, but sometimes I get stuck throwing the same few things in there all the time. There are so many amazing and flavorful slow cooker recipes out there, and this is one of the best! It is unique, flavorful and we had no leftovers, so that should tell you something! I am definitely going to be working this into my rotation much more frequently.. thanks Mom!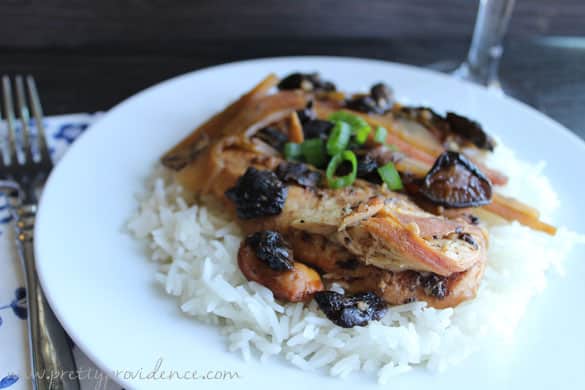 Easy Slow Cooker Polynesian Chicken Recipe:
6 lbs chicken breasts, skinned
1 cup soy sauce
1 cup water
2 cups sugar
2 tsp. garlic powder
1 tsp. ginger
small carton of sliced, fresh, mushrooms
8 oz can bamboo shoots, sliced
Mix together all ingredients in a large slow cooker. Cook on low for 6 hours or on high for 3 hours, or until chicken is tender. Serve over rice and enjoy!
I mean… you just can't beat a recipe this easy that tastes THIS GOOD! Thank you, Polynesian Chicken, for helping us all score maximum points with minimum effort.
xoxo,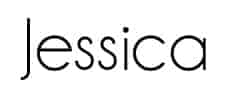 If you liked this post you will also love these incredibly easy crock-pot French dip sandwiches and 10 freezer meals in two hours!