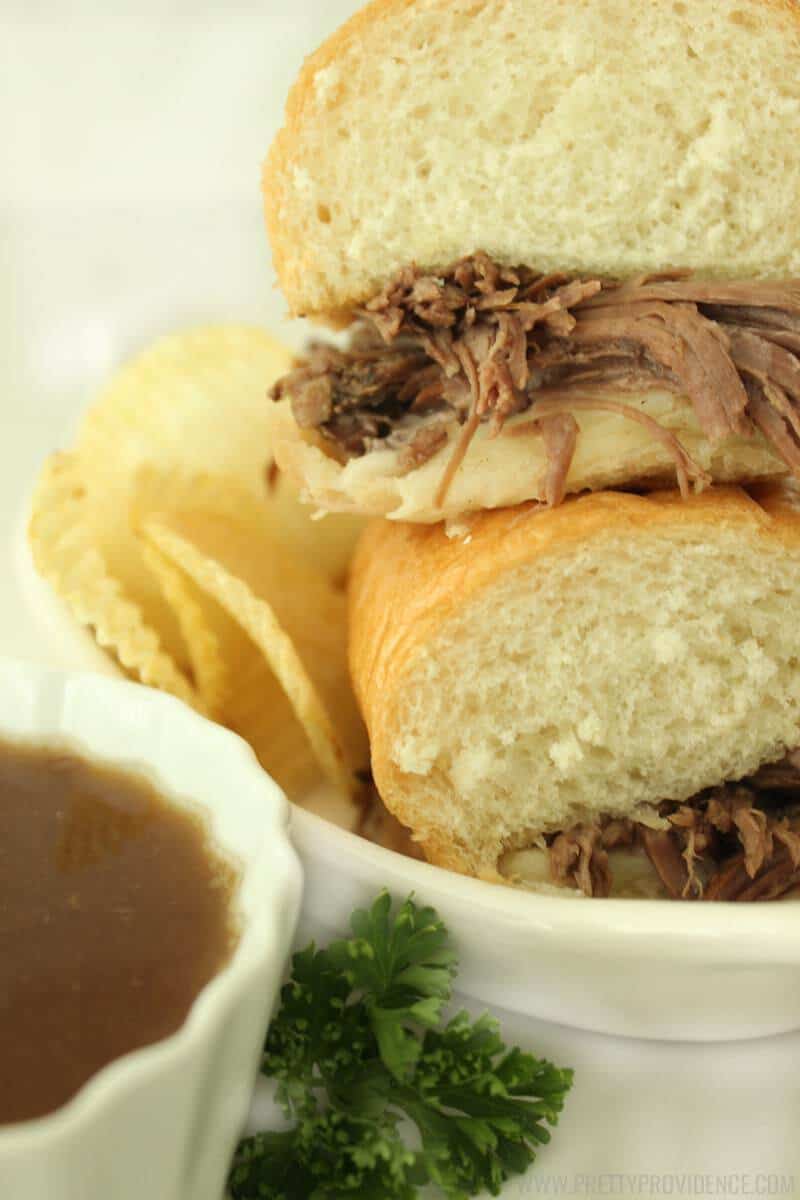 I am all about meals that are easy that taste like they took you hours. Am I right? I also love meals that I can pop in the crock pot in the morning and then have minimal preparation come dinner time. Oh, oh! And, I love meals that make great leftovers. These crock pot french dip sandwiches are all of the above. So, do you want the recipe? ;)
I learned the butter trick from the food network!Tthe butter acts as a barrier so that the extra juice from the meat doesn't make your buns soggy in like 2 seconds. Seriously, I hate soggy things, and this works like a charm! If you add cheese, that obviously helps as well! I always serve with remaining au jus!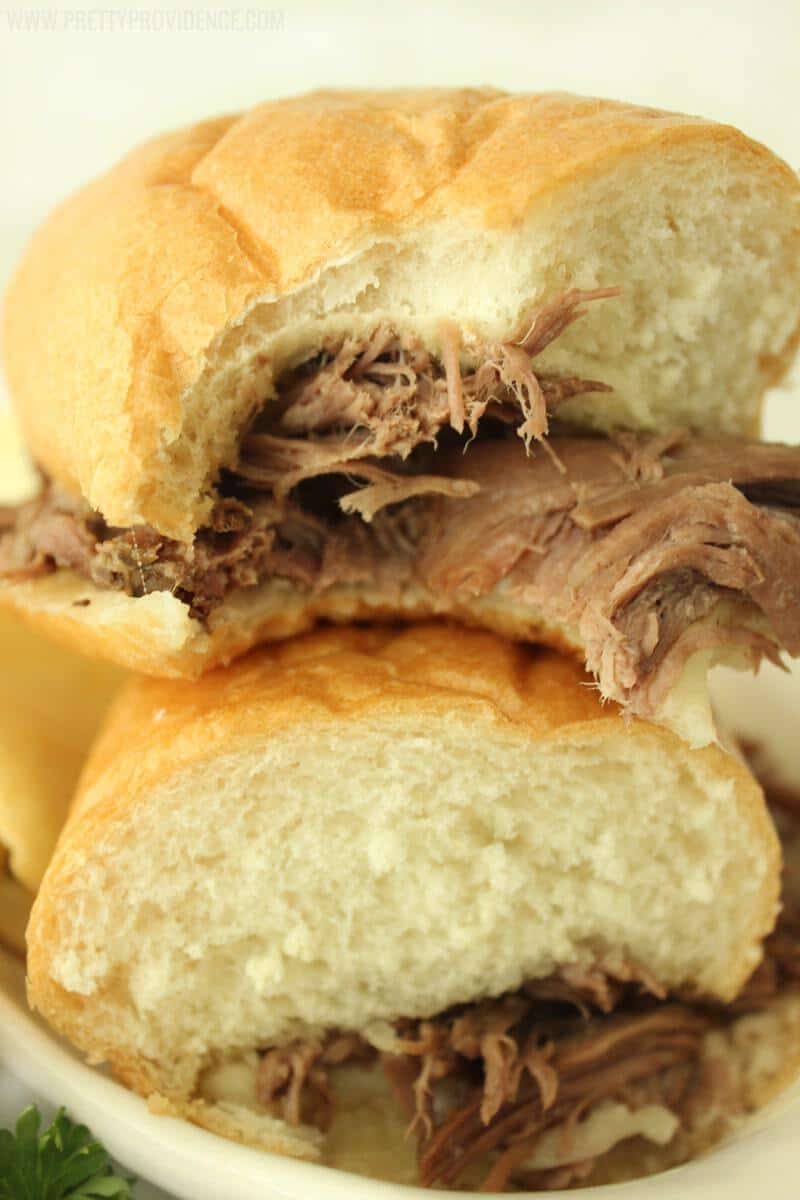 Enjoy!
xo,

Try this dish with our
mango spinach salad
and our
heavenly chocolate torte
!