Is there anything better than simple, fun, holiday traditions? I love making things fun and festive and spending time together as a family, but I just honestly don't have the time or money to put on a huge production! I saw a version of these snow man place settings on pinterest and I knew I had to re-create them! The best part is that I had everything that I needed on hand besides the raisinets! Talk about quick and easy!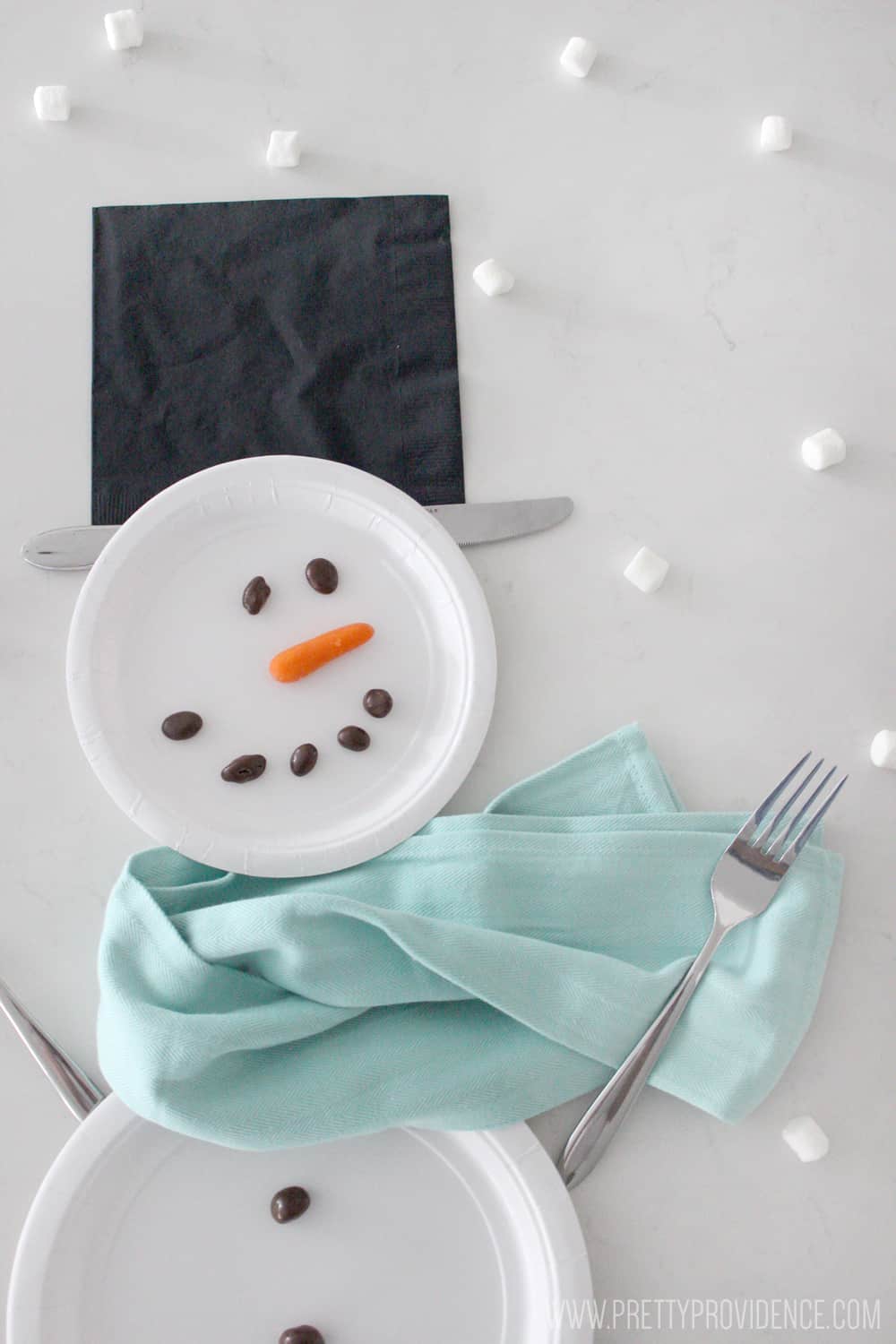 The whole thing thing is pretty self explanatory! I used a small plate for the head and a larger plate for the body, separated by the towel scarf! Then use the raisinets and carrots for the face and the silverware and back napkins for the arms and hat! I garnished with marshmallow snow, and the kids loved that part!

| | | |
| --- | --- | --- |
| Black Napkins | | |
| | | |
This will definitely be a new family tradition in the Bailey house! Love these cute little buddies!
xo,

Also, if you love snowmen as much as I do you have to check out these fun and easy Snowman Kebab treats! Everyone always loves them!