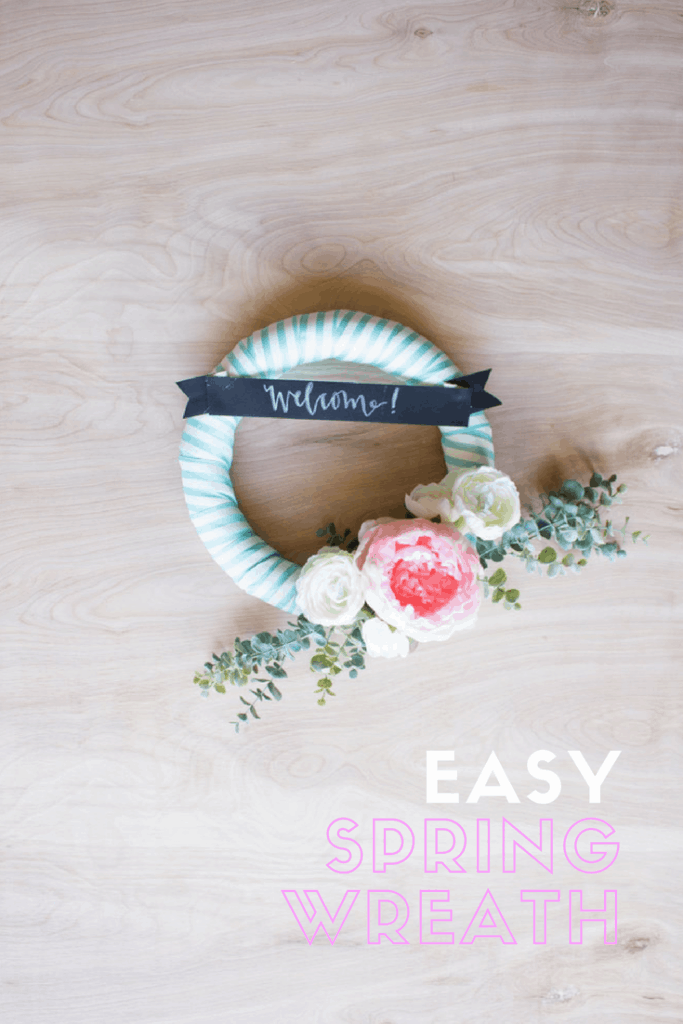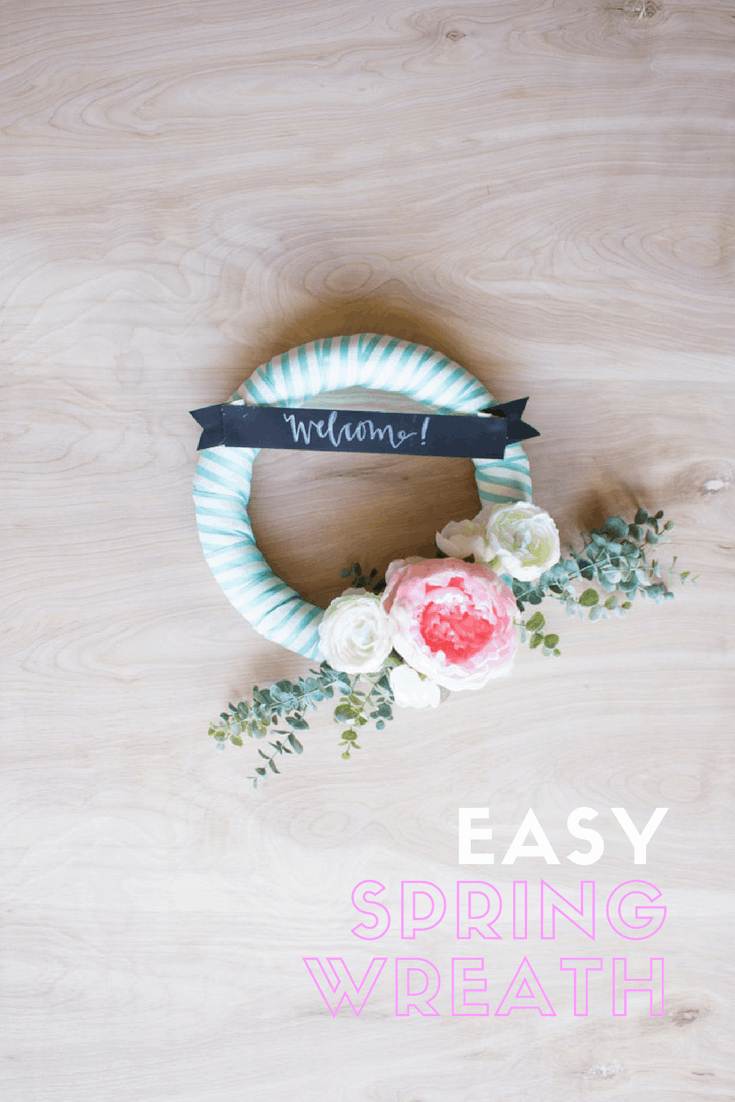 Hello! Heather here again from Craft + Tell! My favorite holiday happened just before spring officially arrived — Daylight Savings Time! Can I get an amen? The more sunlight we get each day brings so much joy to my heart, and I can't wait to spend a little more time outside in the coming days!
I've been so excited, in fact, that I've been crafting up a storm full of outdoor projects – and this spring wreath! I love making wreaths because there are so many options and they're usually relatively easy to make. This one is for sure!
For this wreath, you'll need:
A foam wreath form
Ribbon
Chalkboard Ribbon
Faux Boxwood bundles
Faux Peonies
Other filler Faux Flowers
Hot Glue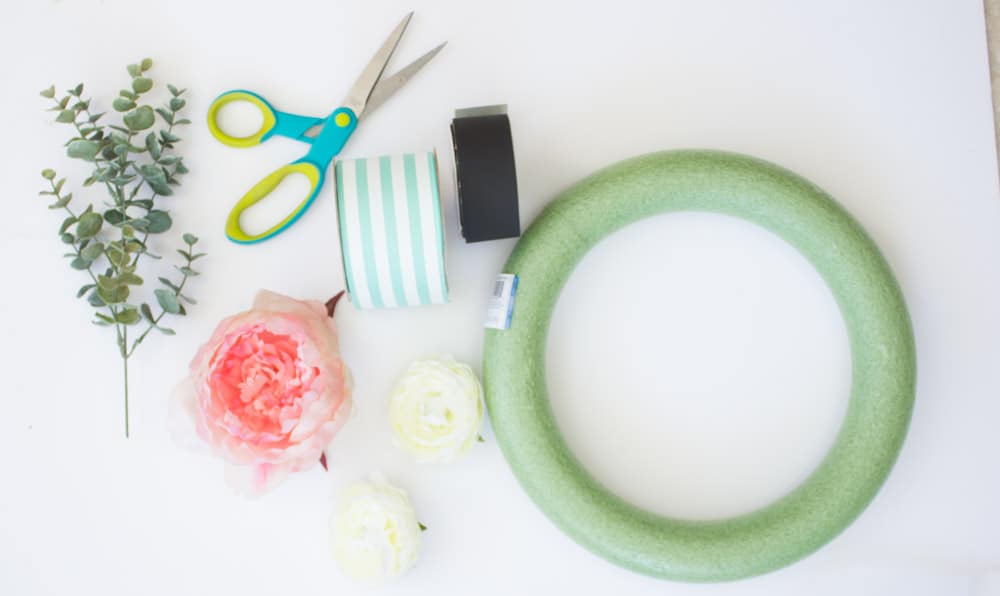 First, wrap your wreath using ribbon. I love everything striped (including my wardrobe!), so I chose this aqua and white striped ribbon. The ribbon didn't go all the way around the wreath, but that's where I chose to place my flowers so I didn't see it as a big deal.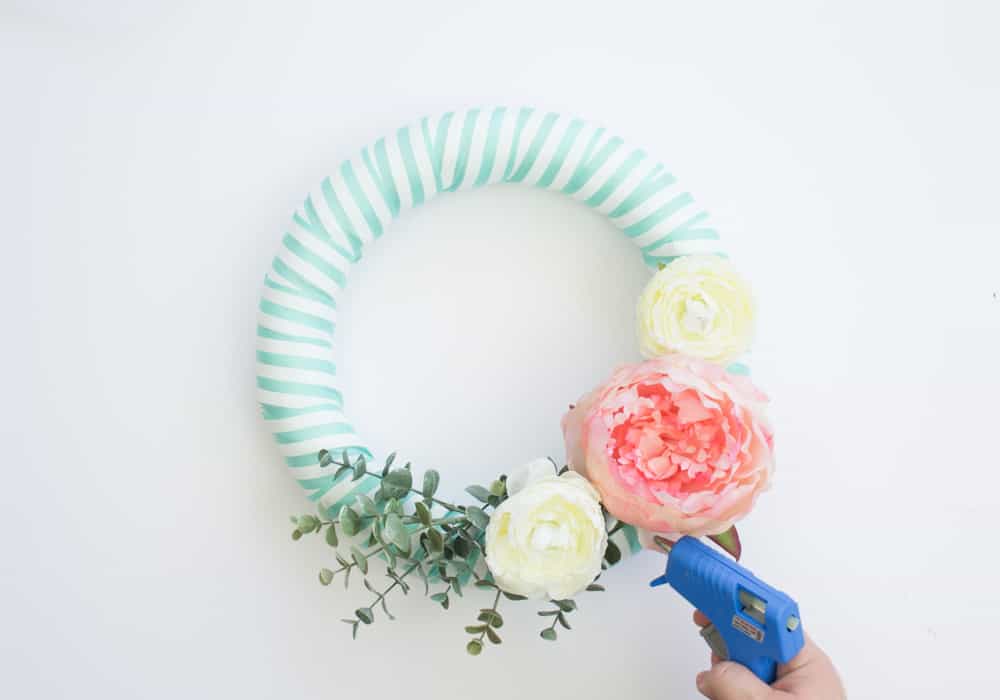 Have you ever used chalkboard ribbon? Oh. My. Gosh. I created a pennant banner out of it, and wrote a warm and friendly "WELCOME!".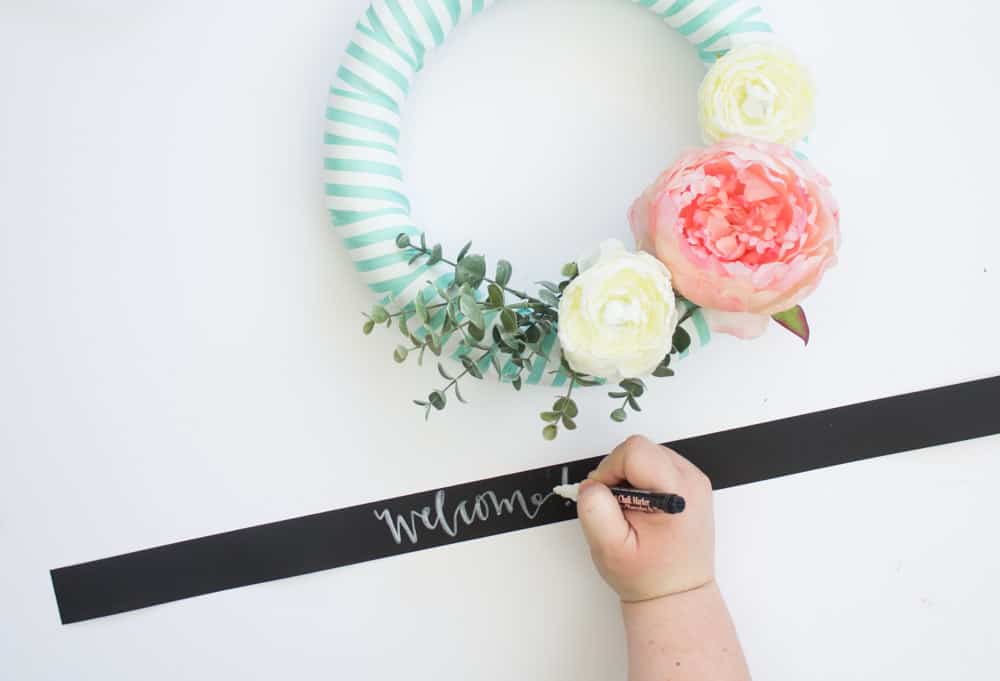 And there you have it!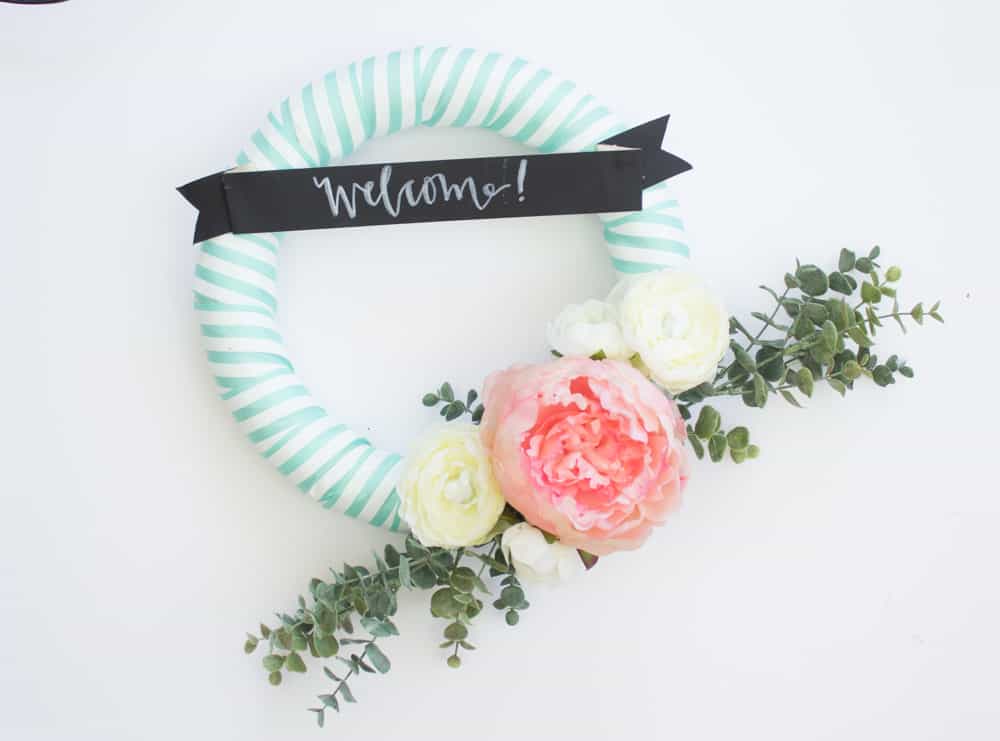 Craving more spring inspiration?