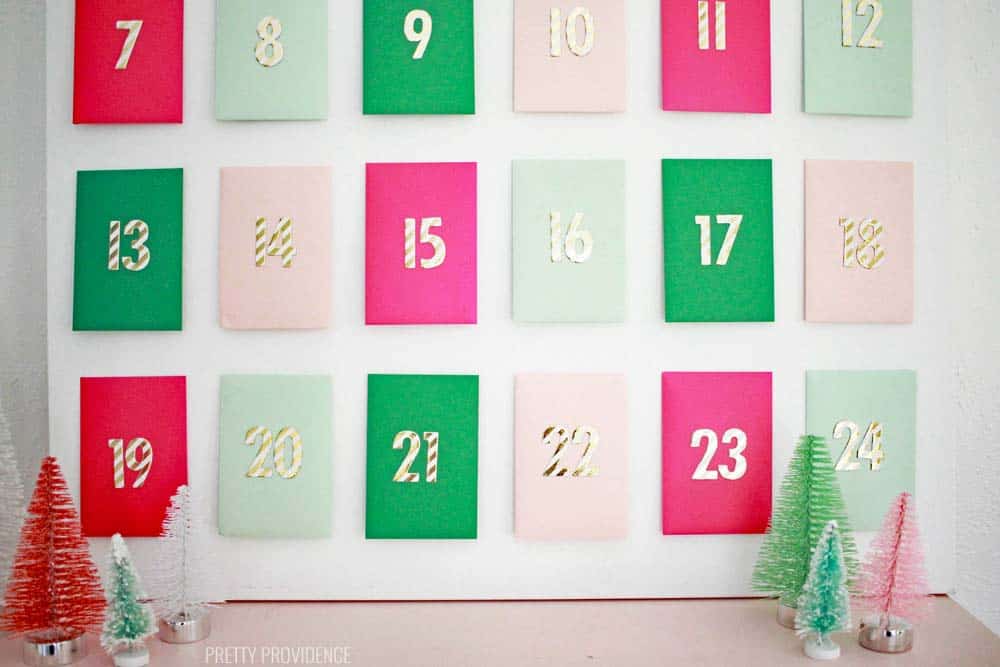 I know, I know! I'm a little late on sharing this advent calendar. I kind of forgot about it until the 2nd, but I still really wanted to make one this year so I threw this together really quickly over the weekend and I love it so much that I have to share. Better late than never, right? It's an activity advent calendar – and since my kids are really young I kept the activities really easy and simple. So far my 3 year-old is absolutely loving it! I don't think she quite understands the concept of dates yet but nonetheless, every day she gets to open a card and I tell her what we will be doing that day. It's so fun!
I went to Joann and found these really cute mini cards and envelopes and they had them in lots of different colors. These 4 colors were right in line with my color scheme in my house. Then I found the gold and white striped stickers in the scrapbooking section. The only downside to using stickers like this is that each pack only has two '2' stickers… so I had to buy 5 packages to have enough! And I used some 'I' stickers in place of '1' but you can't even tell…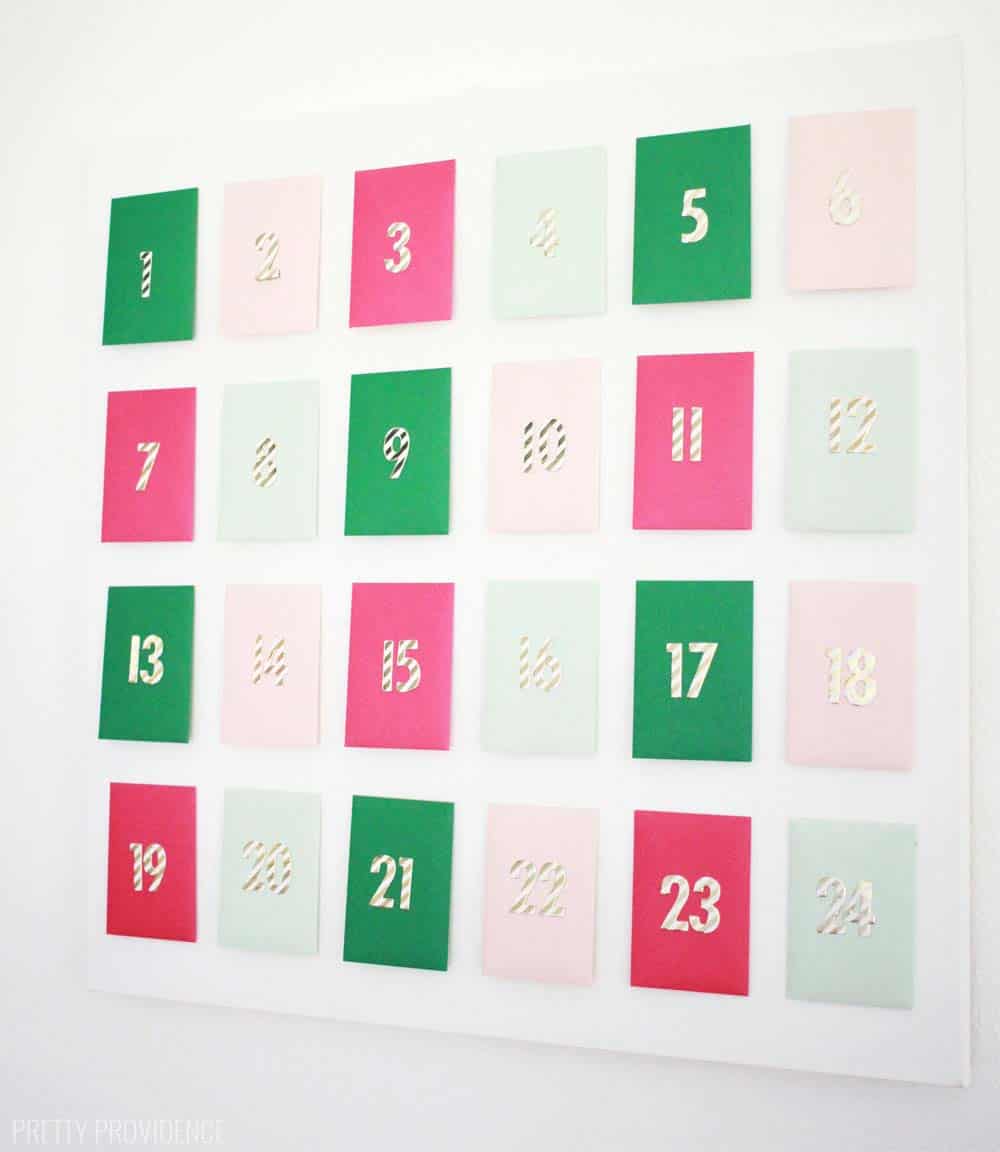 If you want to make this here's all of what you need:
Mini envelopes and cards in 4 colors
Number stickers (Striped Stickers HERE)
Glue Dots
Art Canvas
Pen
I probably don't need to explain how to make it but… just in case:
Place stickers on envelopes.
Write activities on the mini cards and put them in each envelope.
Use glue dots to stick the envelopes onto your canvas. I used two on each, just on the top two corners.
Done!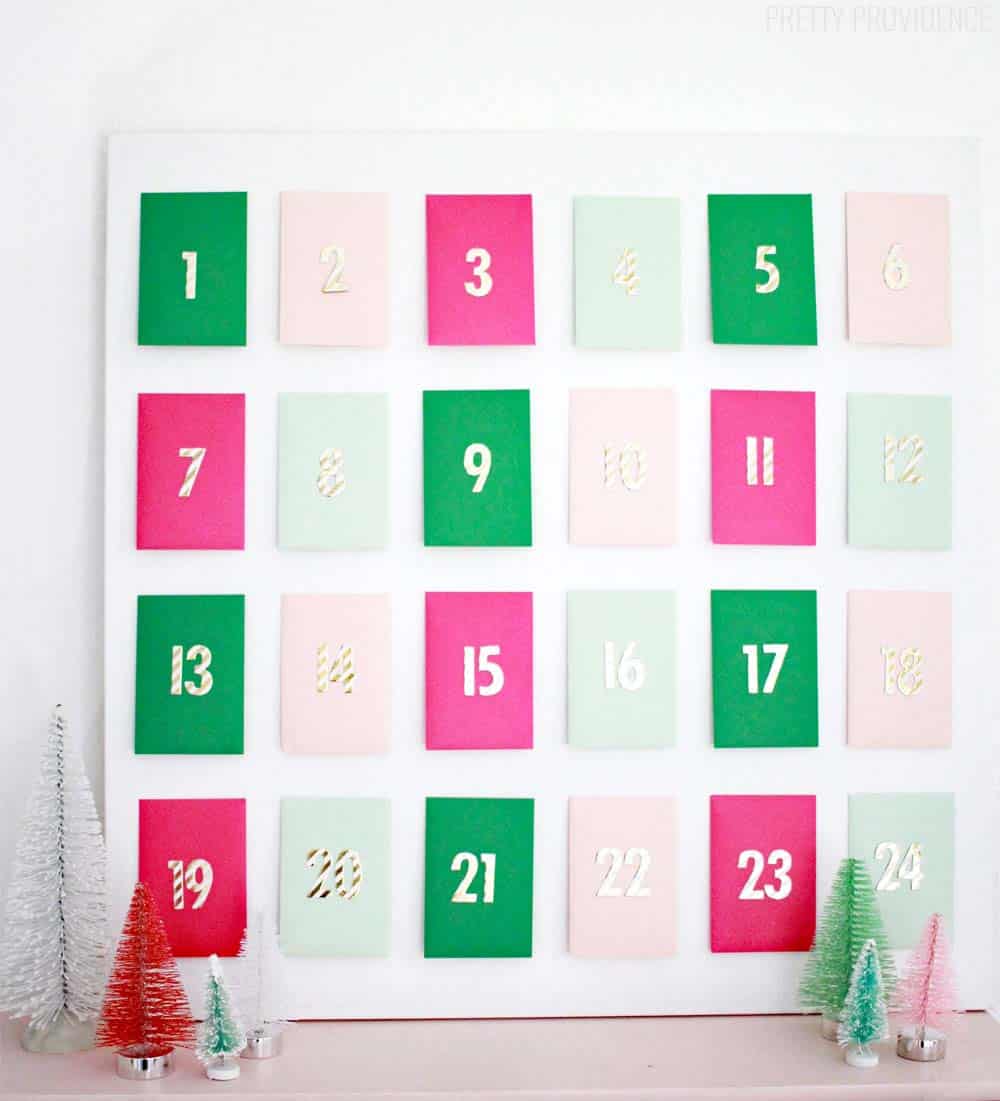 Isn't this so fun!?
Some of the activities I put on the cards:
Take a drive to look at Christmas lights
Make Hot Chocolate
Paint Ornaments
Go to a Christmas Party
Make cookies for friends
Have a picnic next to the Christmas tree
Dance to Christmas songs
Read the story of Jesus
Go shopping for Christmas presents
You get the idea!
We don't have an elf (yet? haha) but since little girlfriend has just turned 3 this Christmas season is already feeling so magical introducing her to all of the fun things that we can do to celebrate Christmas! We just painted ornaments tonight after dinner and it was SO FUN. I hope she likes crafting with me when she's older too…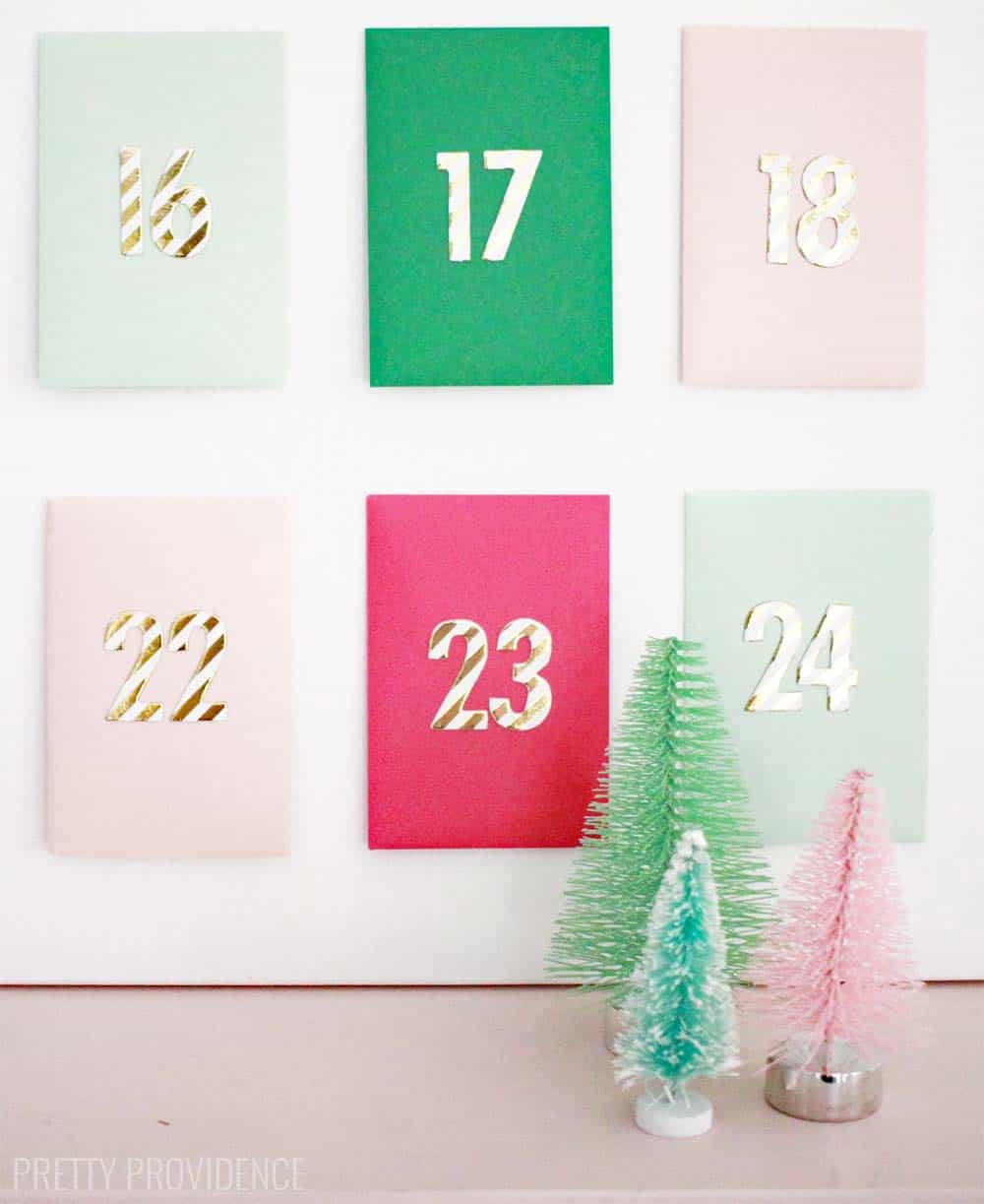 PIN IT!