Hiii everyone! I am so excited to finally share this filing cabinet of mine. You may remember a few weeks ago I had posted about my sadness that it wasn't quite done before my vacation. I hit a little road bump and had to leave it, but it was the first thing I tackled when I got back and I am absolutely in love with how this turned out! Here's the details on how I fixed mine up. I'm sure many of you have one of these typical, kinda ugly filing cabinets (see below before photo) at your house. Filing cabinets are one of those necessities of adult life, right? I couldn't handle all that ugly in my office though since I've worked so hard to make the rest of the place cute, so something had to be done.

The before and after. Here's what I did: First – I knew I wanted something to go on top. I had this IKEA chopping board that I love and use for all kinds of things, and I looked at it and thought, maybe I could get another one of these (they're only $10) and cut it down to the right size, then stain it? So that's what I did. Except I didn't cut it, I measured the top of my filing cabinet, took the board to Home Depot, and they cut it for me, freebies! So that was easy.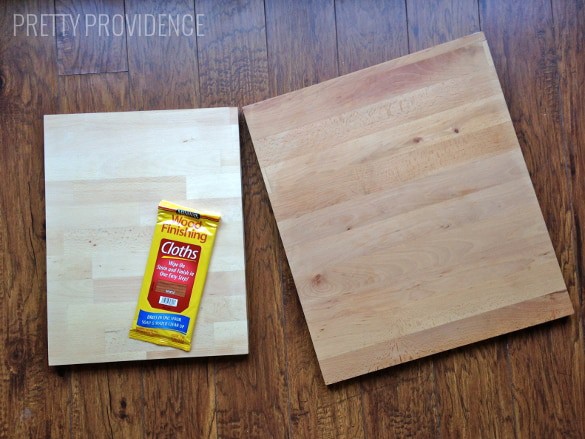 I broke into my supply stash and decided to try out these Minwax stain cloths that I got at SNAP! conference back in April. You guys, these are life changing! I have stained a few different things in my day and it's always somewhat of a chore. The thing I hate most about it is ruining all kinds of rags to do it. With these you don't have to! What you see below is the entire "mess" I made staining the board. Can you believe it? I am looking to use these for all my staining projects for the rest of forever.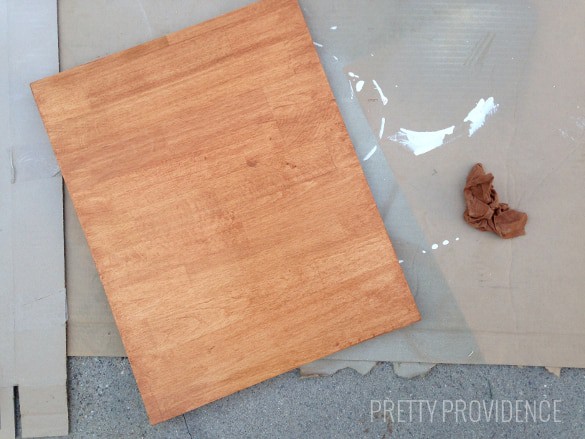 I also spray painted the filing cabinet white, and I mentioned already how much I love that nozzle. The bump I hit was right here though. For some reason the paint I used didn't go on smoothly – so I ended up sanding a bit and painting the cabinet again with regular, flat wall paint.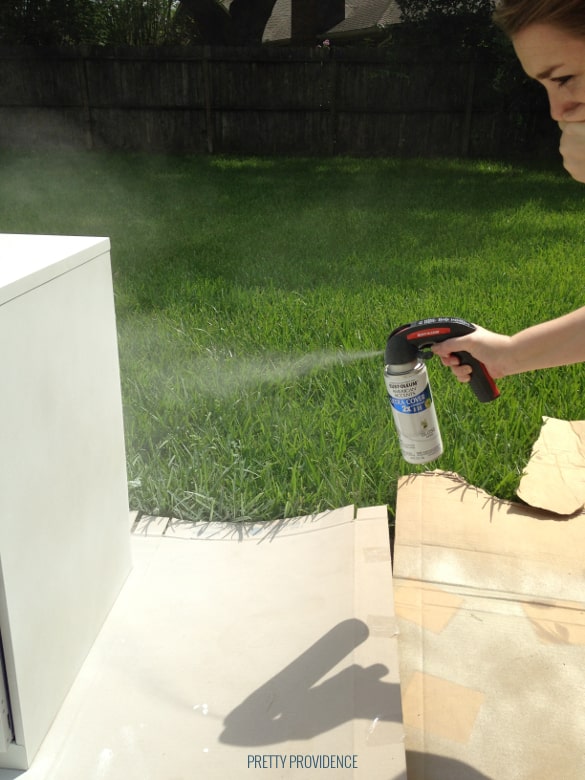 After the white paint was on, I almost took pictures and called this project done, but my husband mentioned that it still looked very much like a boring filing cabinet… and I decided he was right. It needed some flavor. I grabbed the painter's tape and my trusty measuring tape and very carefully taped some v's onto the drawers. It is so important to take your time when you're doing something like this!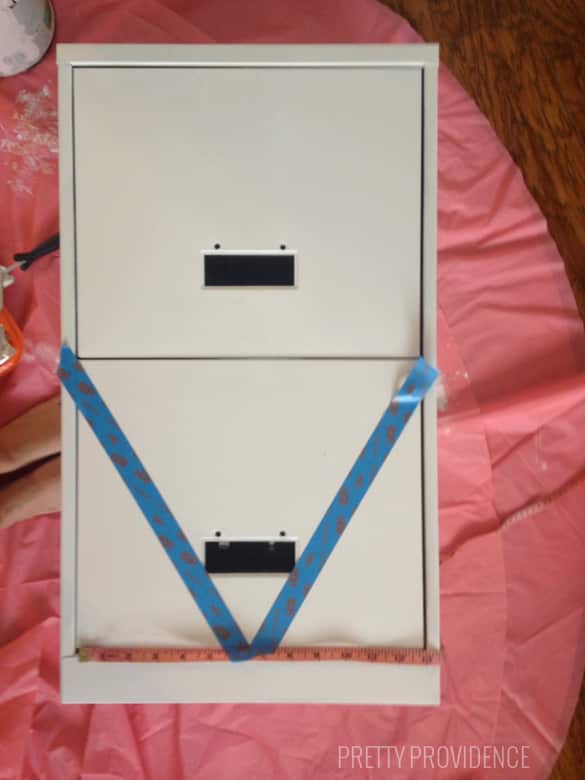 I painted the exposed parts with pink paint and a paint brush, pulled off the tape and was/am in love. I also got some bronze pulls from Lowes and my husband helped me drill some quick holes right above the handles so the boring pulls were mostly covered. Ta da!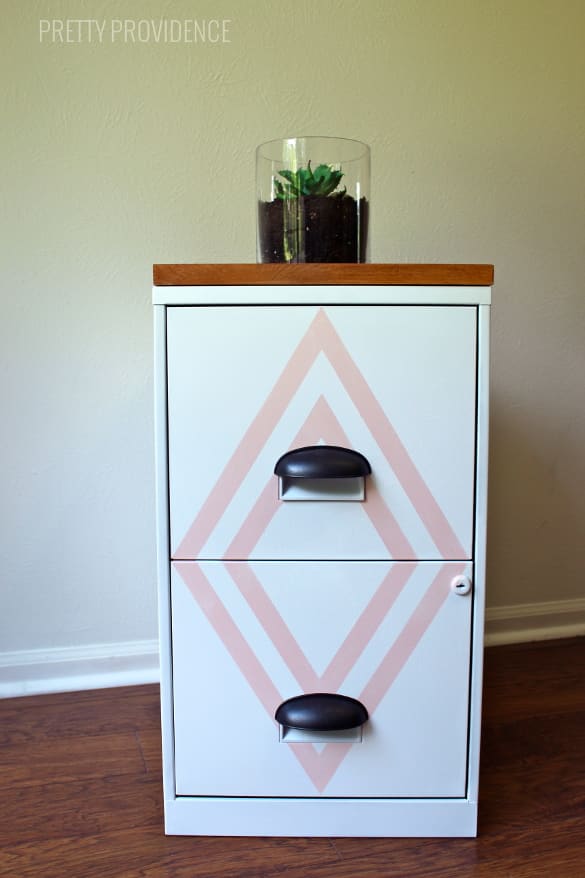 I went with the pink v's because it matches my card catalog cabinet and also – I like pink? Some people were really outraged at my decision to make that thing pink, but I'm still repping for it. Pink is pretty, guys! Don't they look cute together?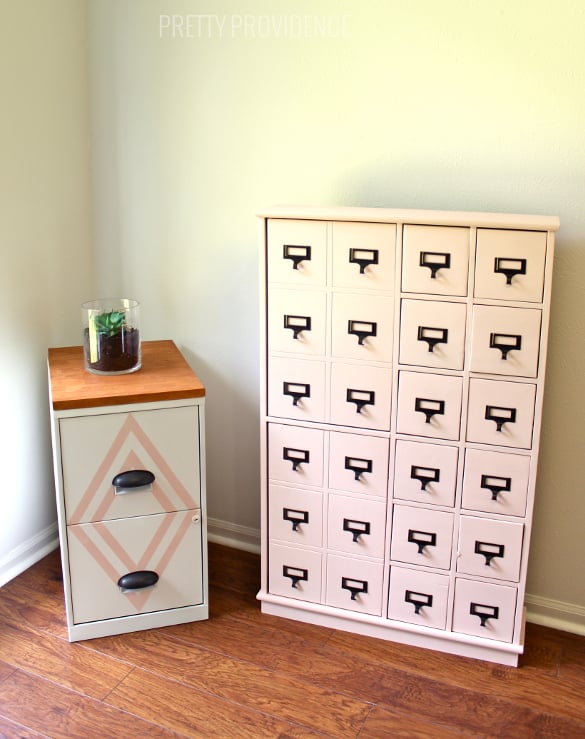 Who else is about to go paint wild on their filing cabinet!?