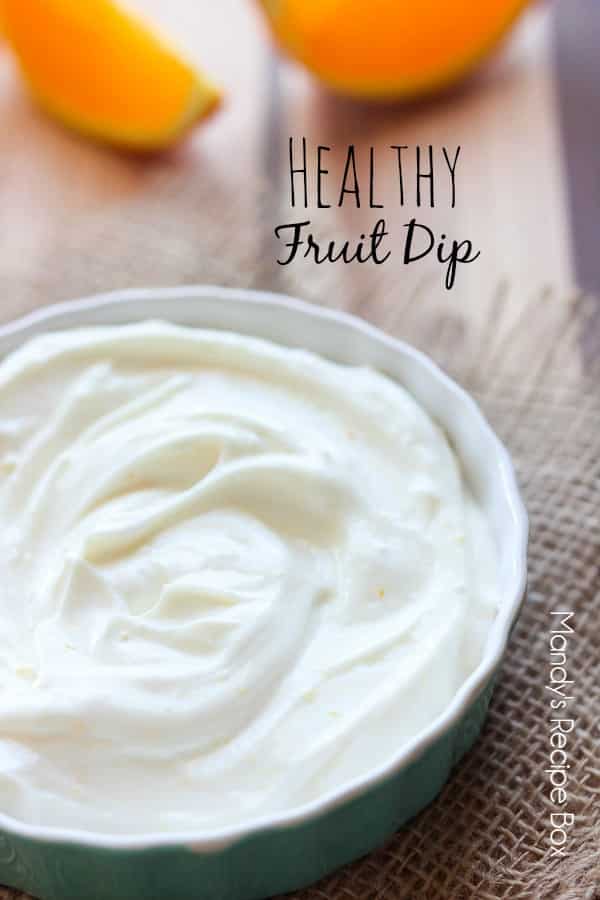 OUR LATEST VIDEOS
Hey there! It's Mandy from Mandy's Recipe Box with a great recipe for the new year! This Healthy Fruit Dip is so good. It's got Greek yogurt, honey, orange juice and zest in it. Nothing sugary or fattening at all. And then just dip your fave fruits in it and you have a great healthy snack to chase away those cravings. I'll be honest, it's not gonna get rid of the "I need a chocolate cake now" craving, but it will make you think, "Hey! I'm eating something yummy and healthy and I'm still alive!" No guilt trips here. So make this easy dip and get dipping!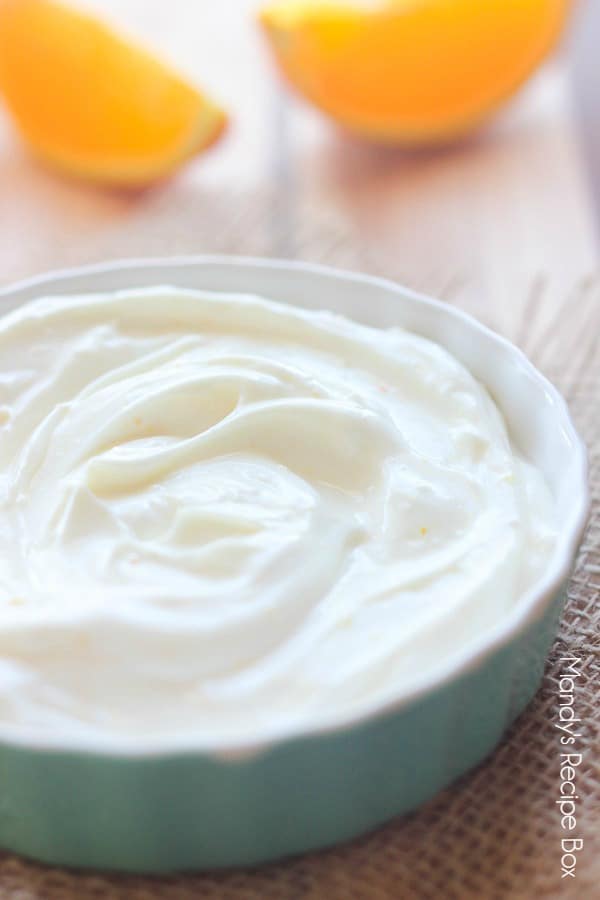 Ingredients:
1 1/3 cup plain Greek yogurt
2 tsp. honey
1/4 tsp. orange zest
1 Tbsp. orange juice
1/8 tsp. vanilla extract
Directions:
Stir together all ingredients in a serving bowl.
Cover and chill until ready to eat.
Dip with your favorite fruit or pretzels.
This Healthy Fruit Dip is a great snack, especially if you are trying to eat healthier in the new year. Apples and berries are a great companion to this dip as well!
Enjoy!