An honest review of Made by Mary Jewelry, including details on necklaces, earrings, rings, and permanent jewelry. This post contains affiliate links.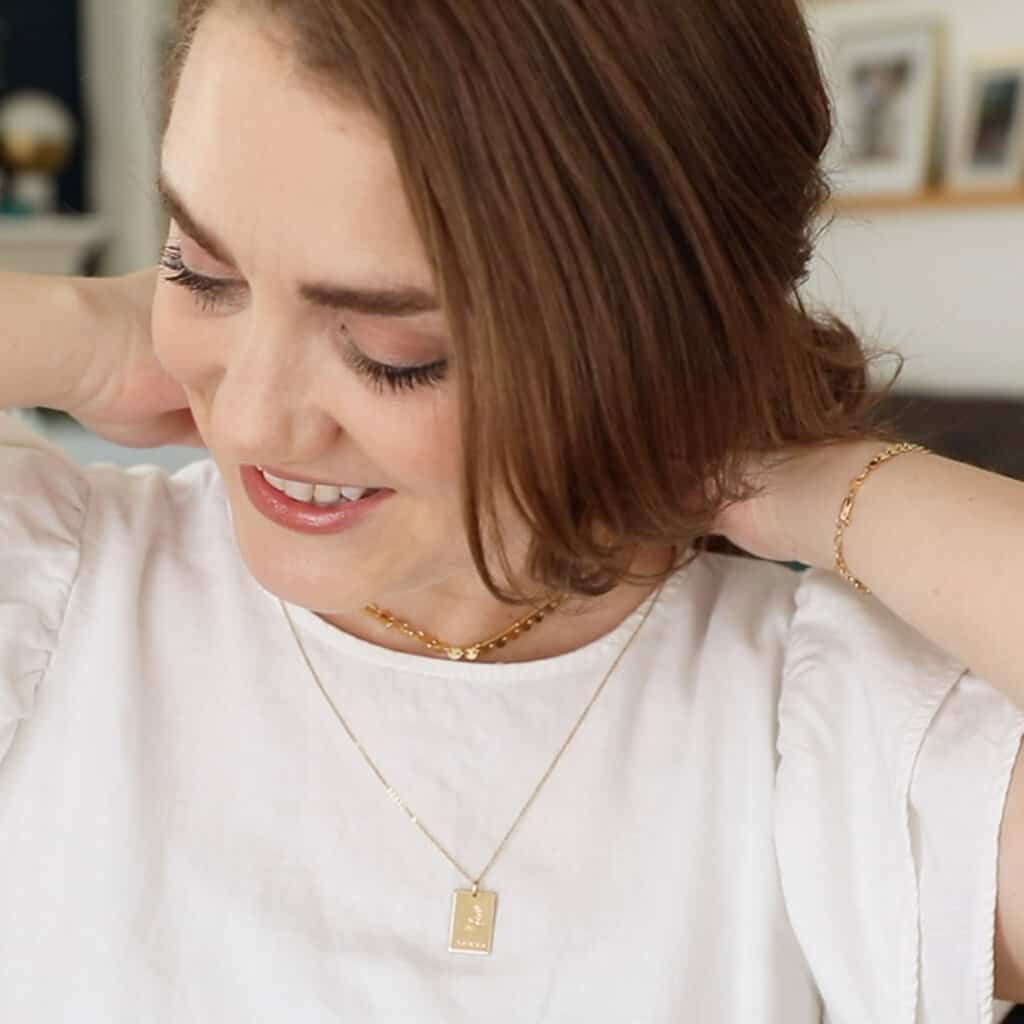 Have you ever wondered about Made by Mary Jewelry? If so, today we are going to try to answer all of your burning questions. If there is something we don't cover in this article please let us know in the comments and we will do our best to respond.
We have been following (and wearing) Made by Mary jewelry since 2013 when Mary started this small business and was hand stamping everything herself. So in short, we have ten years of experience wearing this brand.
Made By Mary
The fact that we still have some of our original hand stamped pieces from way back then is a testament to the quality of jewelry that Made By Mary produces. They use high quality metals and curate each piece with care and thoughtfulness.
You can read more details about their story here.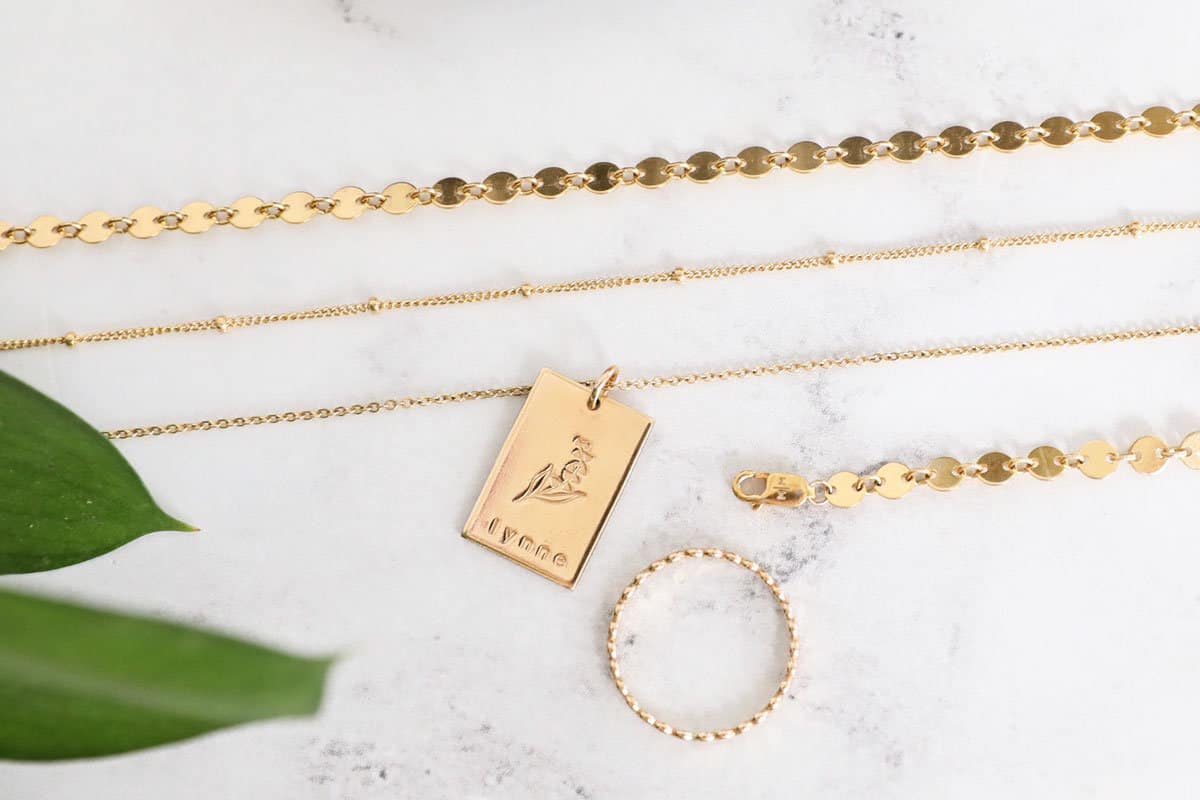 The
hand stamped Lynne necklace
pictured above was a piece a friend gifted Sarah after her mother passed. It has her birth flower on it. One of the things we love about this jewelry is it's ability to be personalized for the wearer.
We all have moments of profound significance in life that we want to remember, and personalized jewelry can be a beautiful way to do that.
Made By Mary Jewelry
We mentioned above the high quality metals that Made by Mary uses. Both of us have sensitive skin and issues wearing cheaper quality jewelry. That being said, we have never had any problems wearing MBM. No skin discoloration, rashes, inflamed piercings etc.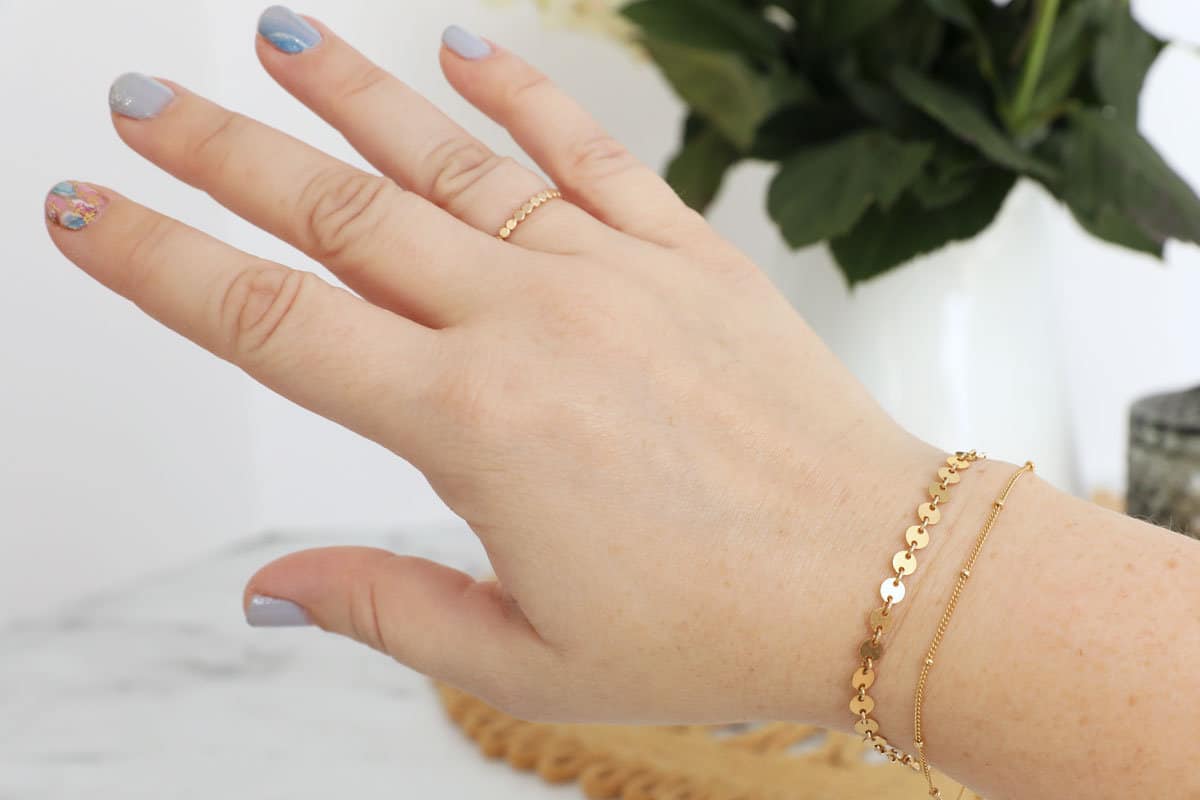 Nothing is more frustrating that spending good money on jewelry you can't wear because it turns your fingers green or gives you hives. We have found that for us personally spending a little more to get a long lasting piece with no issues is totally worth it.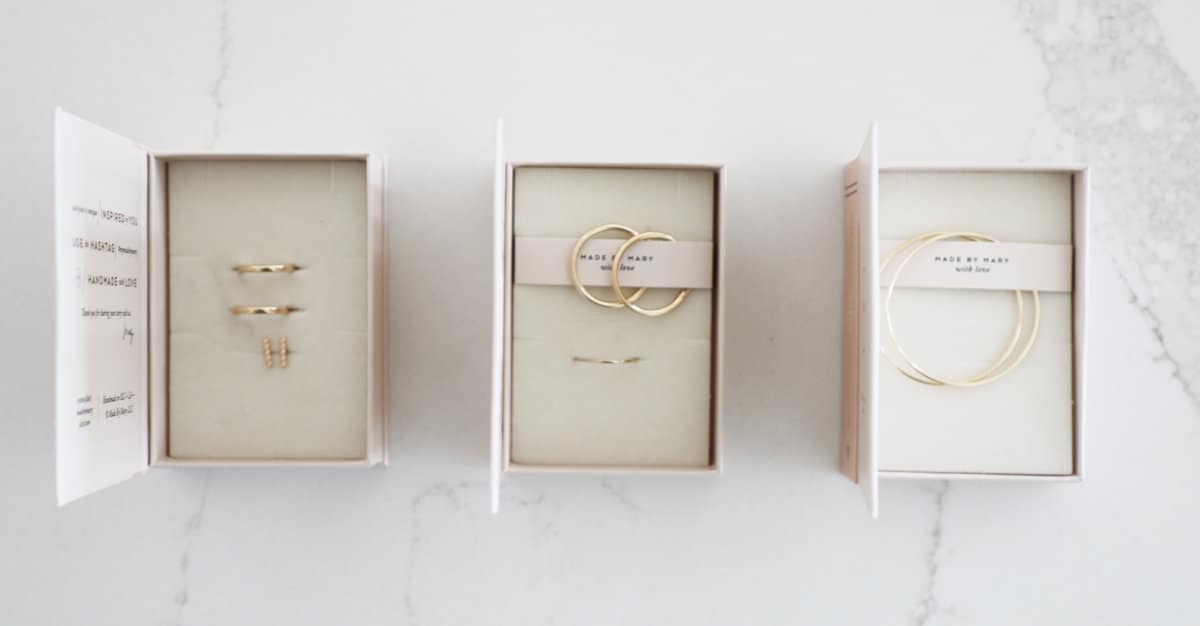 How cute is their packaging by the way? I love these cute boxes the jewelry comes in. You can see more detail of the boxes in the video below.
Made By Mary Necklaces
We wanted you guys to see some up close photos of specific jewelry. Some of these pieces we have had for years and others are newer that we received as a gift. Below you will find three different Made By Mary necklaces. Links to specific necklaces can be found underneath the photo.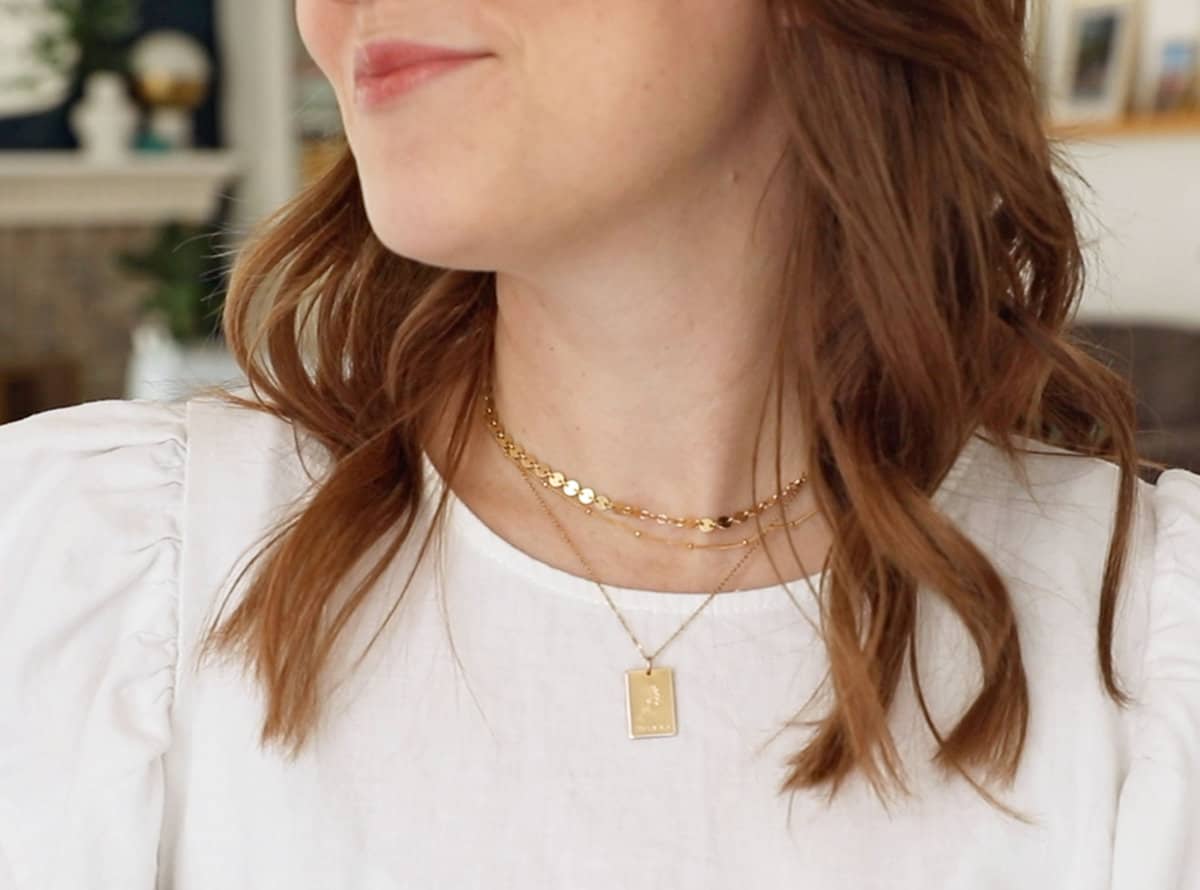 Poppy Choker Necklace | Satellite Choker | Personalized Rectangle Necklace
Which one is your favorite?
Made By Mary Earrings
I love Made By Mary Earrings and have been so impressed with their quality. I also love how lightweight they are-- they never hurt my ears. Find links to some of our favorite earrings (tried and tested) below.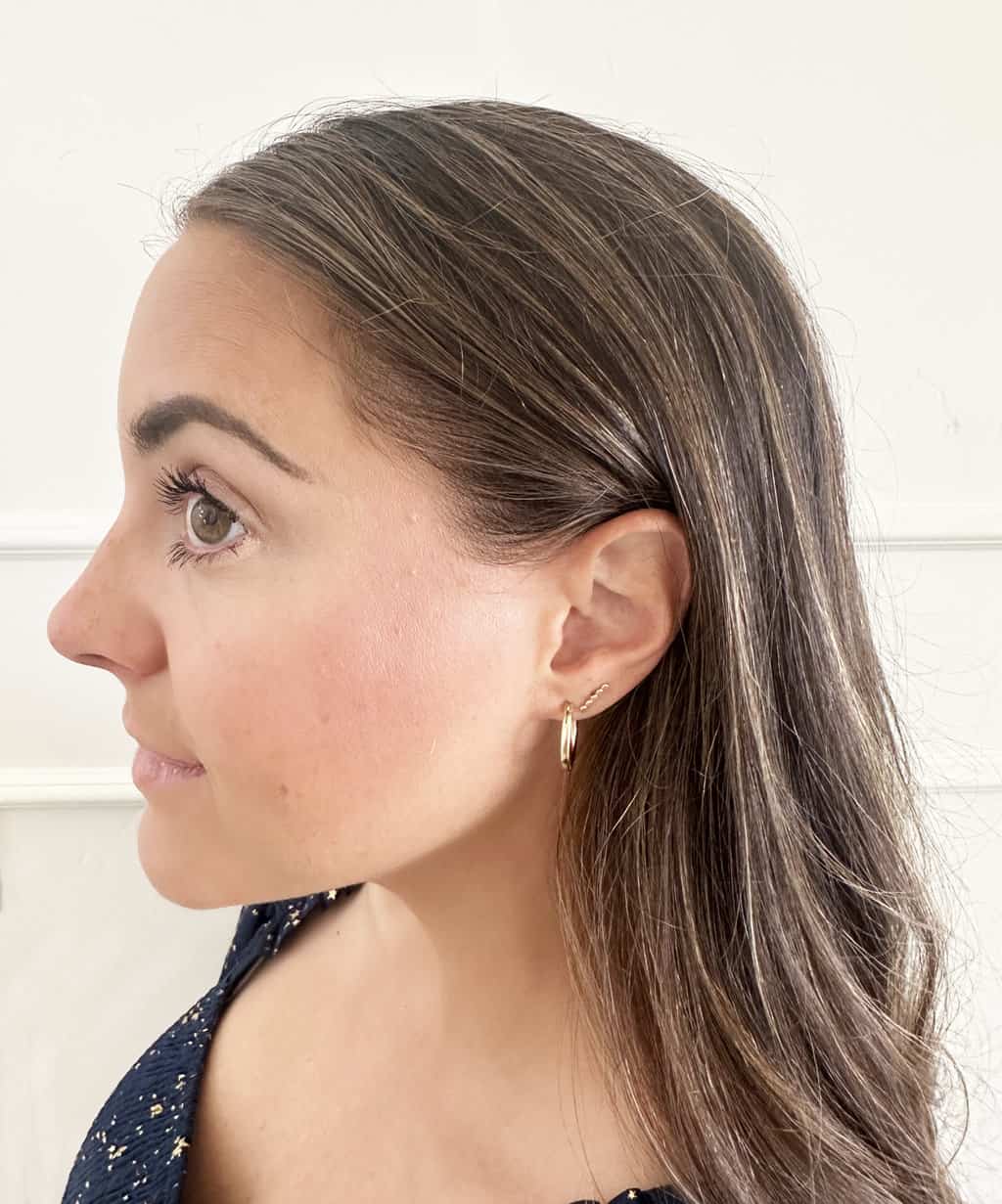 Maude Hoop Earrings | Poppy Bar Stud Earrings
Made By Mary Rings
Here are a few Made By Mary rings. We love them. Their website also has a great sizing chart so you know which size to order.
Made By Mary Permanent Jewelry
I got my first permanent bracelet put on in January and I LOVE IT. I wasn't sure how I would feel about it since I never typically wear bracelets but I barely notice it is there. It hasn't broken or tarnished at all.
You can see a closer up view of my two permanent bracelets in the video below.
If you find this post helpful we'd love for you to leave us a positive comment and review, they mean so much to us.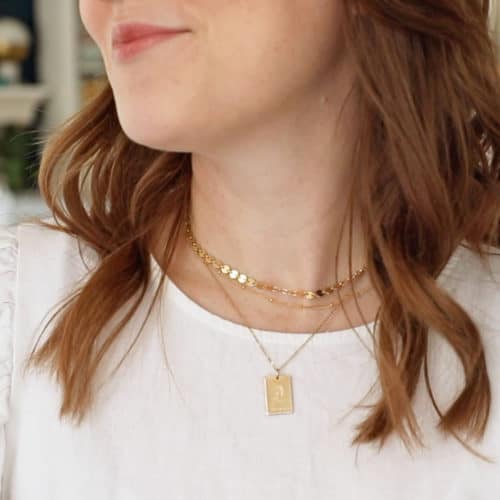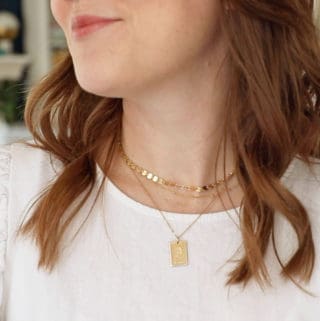 Made By Mary Jewelry Review
An honest review of Made by Mary Jewelry, including details on necklaces, earrings, rings, and permanent jewelry. 
Print
Pin
Rate
Instructions
Find the piece you most love on Made By Mary for yourself or a gift for someone you love.
Notes
Click here to browse all Made by Mary products. 
Also, find specific links to items in video in post content above. 
We hope you found this post helpful. If you have any other questions we didn't answer please leave them below in the comments. Also, jewelry from Made By Mary makes amazing gifts for birthdays or other special occasions.
We hope you love your pieces as much as we do.
xo,