Follow this easy tutorial to make a Haunted House Halloween Wreath! It's spooky and cute, perfect for your fall porch decor or Halloween mantle!
HALLOWEEN, you guys! It's almost here! I love to decorate for fall but I actually stay away from using orange for the most part… I just can't get it to work with the rest of my decor! Usually I like to stick with black and white, purple and green for Halloween decor.
I always pull out this Pumpkin and Succulent Centerpiece, my adorable No-Carve Pumpkin People and this Spooky Eyeball Halloween Garland.
This year I wanted to make a modern Halloween wreath that would be neutral, fun and spooky. I am kind of loving how this Haunted House Halloween Wreath turned out, it reminds me of an old horror movie with the black and white haunted house!
*This post contains affiliate links.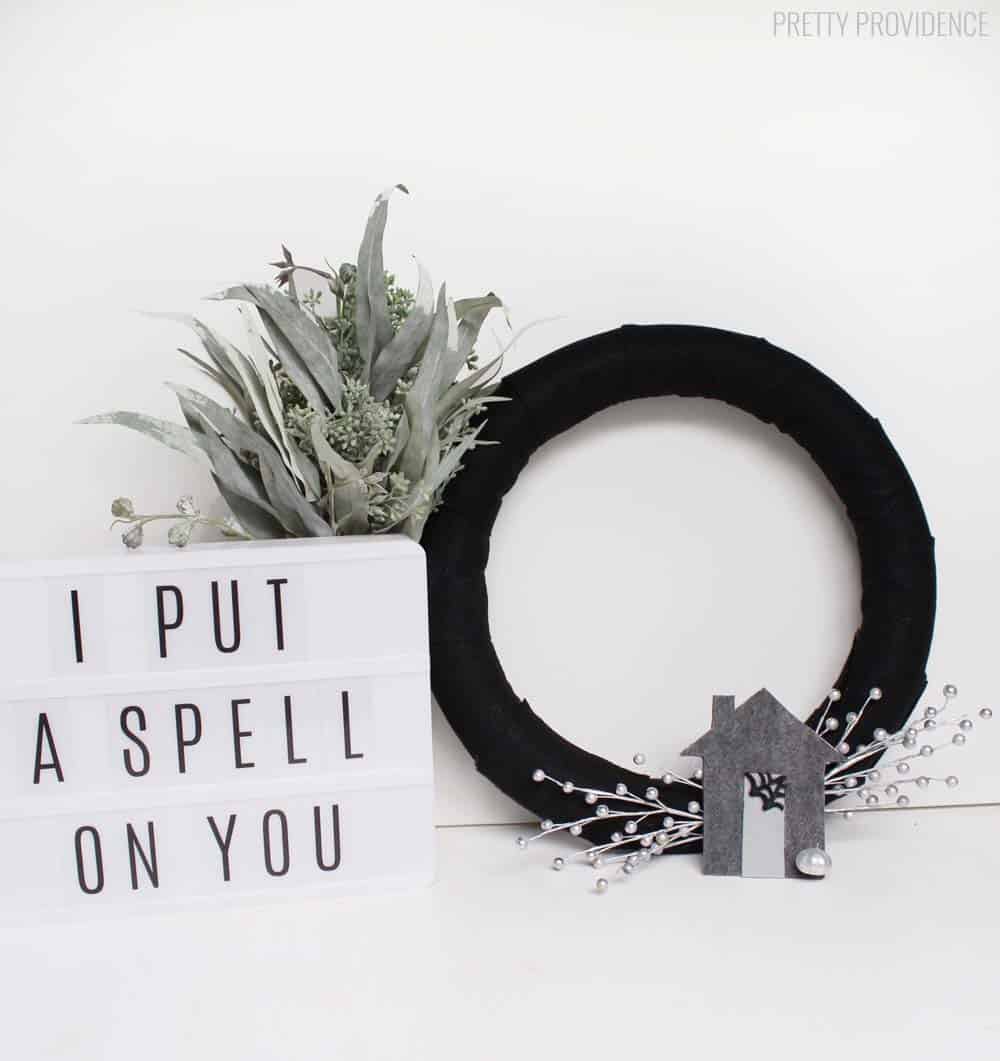 It came together really easily – and I made a quick clip art house so that if you want to make one you can just print it right here!
Please tell me you know what Halloween movie this quote is from!? It's this classic.
How to Make a Haunted House Halloween Wreath

Materials:
Instructions:
Spray paint your spray silver.
Cut felt into 4-5 inch strips that will wrap around your wreath form.
Hot glue strips together on the back of the wreath.
Trace house shape onto gray felt and cut it out.
Cut out a door and a spiderweb for the house and hot glue them (I did these freehand)
Hot glue sprays to the bottom right corner of the wreath, then glue your house on top.
Add a little pumpkin by the door.
TA-DA! You've got a little Haunted House Halloween Wreath!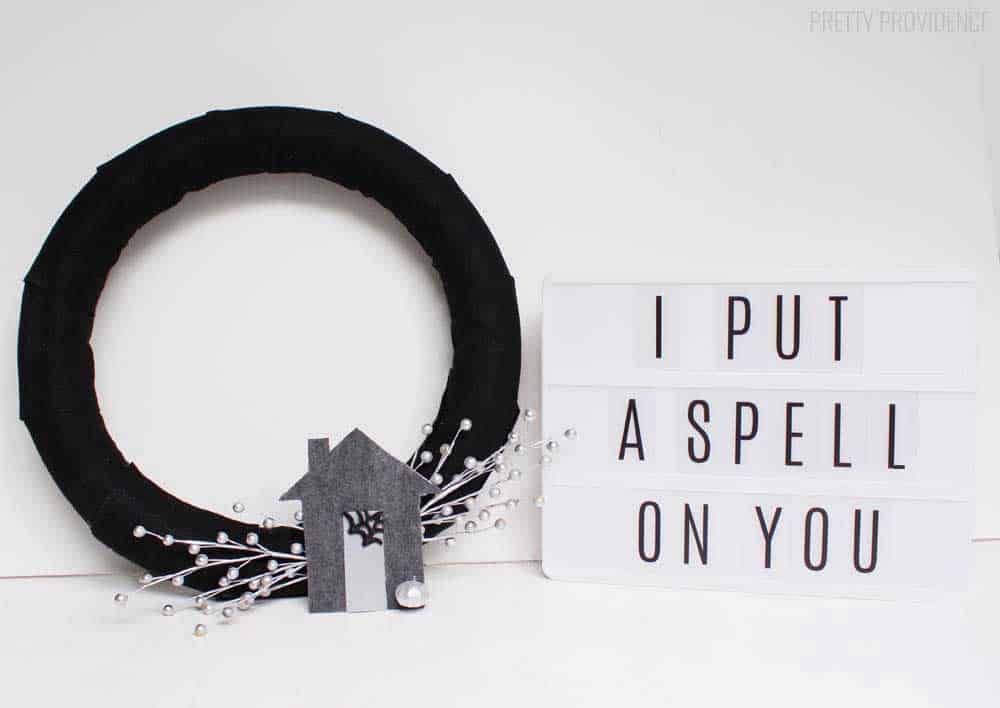 If you've been looking for a modern halloween wreath idea… I hope this has given you some inspiration! The clean lines are my fave!
Check out our Halloween page for more fun Halloween decorating ideas, recipes and costumes!