This is the perfect Thanksgiving centerpiece! With mini pumpkins and succulents, we love this modern take on fall table decor!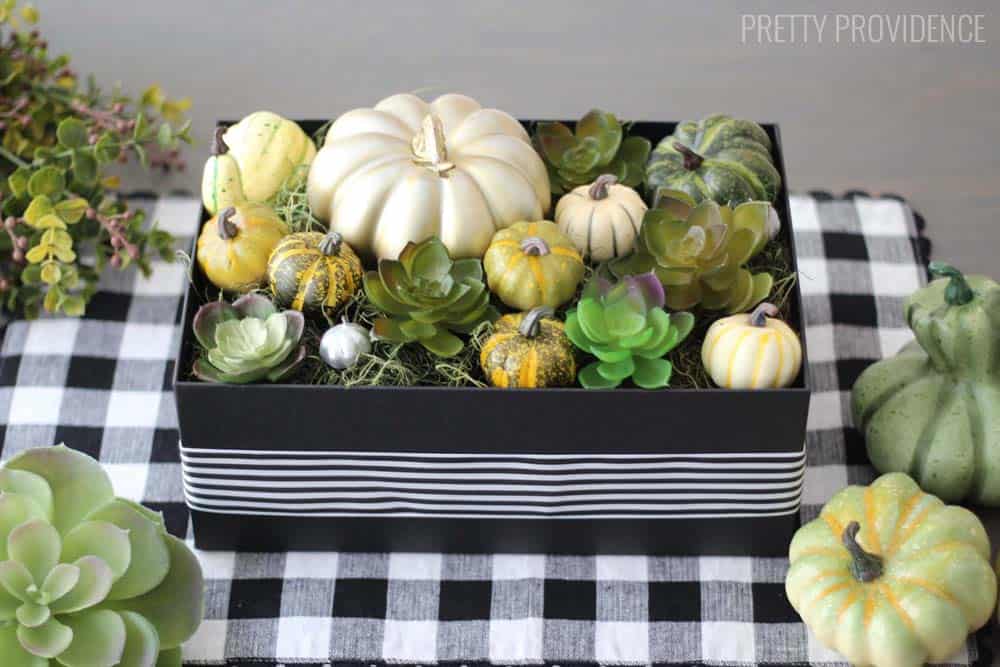 Since I live in a sub-tropical climate and we don't have a ton of fall colors happening outside, I am all about bringing fall inside! I decided I needed a great fall centerpiece this year for Thanksgiving, so I got to playing with mini pumpkins and succulents, and this is what I came up with! I'm kinda digging it… the best part? This took me all of 20 minutes to put together!
Thanksgiving Centerpiece with Succulents and Pumpkins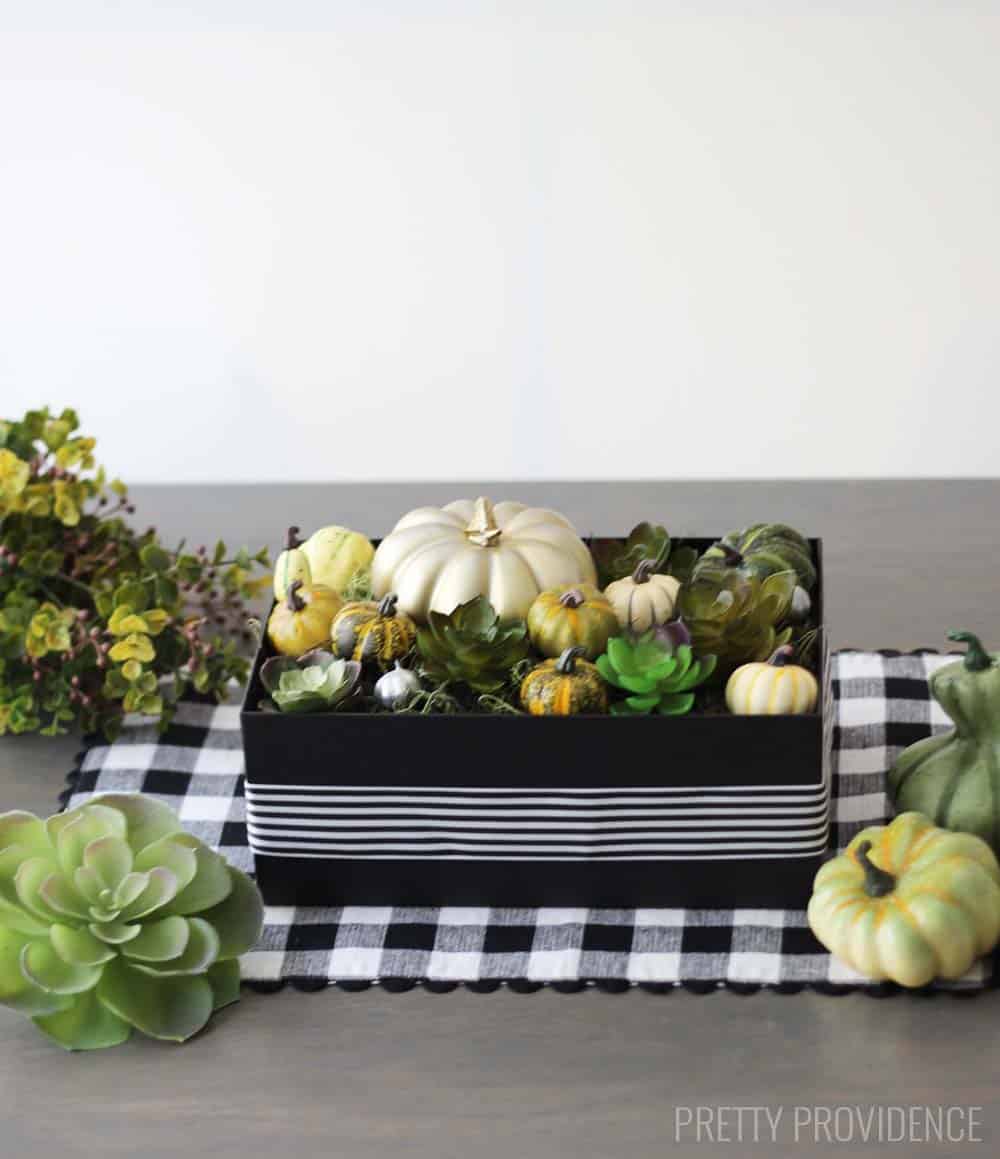 Here it is sitting pretty on my table with a few extra pumpkins and greens for good measure. Realistically, these won't be hanging around all the time because I have a 2-year old, but I think it is perfect for when we have company!
How to Make this modern Thanksgiving centerpiece: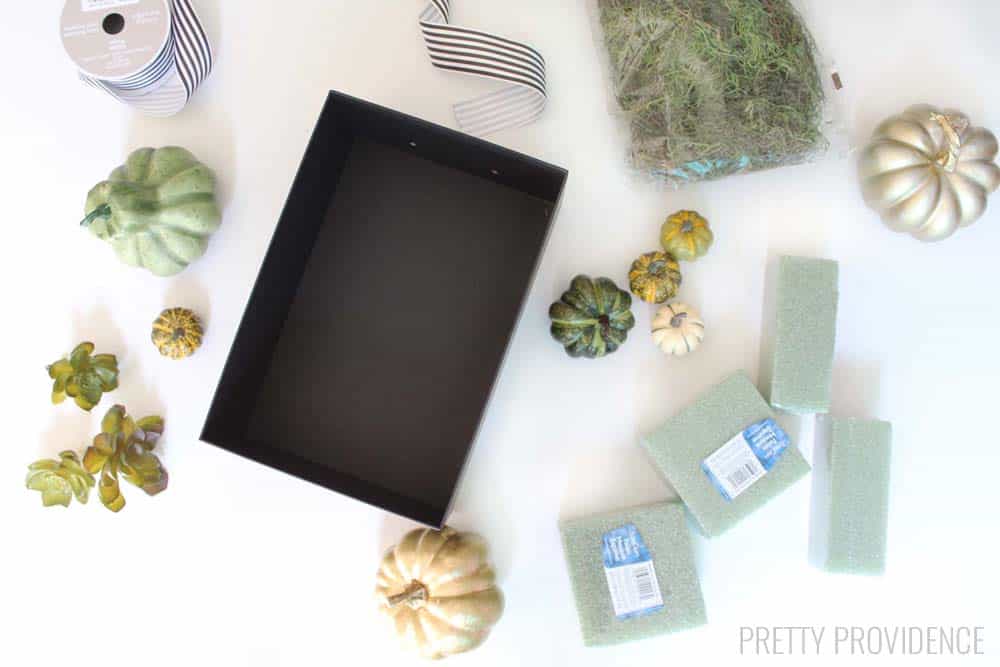 Materials:
Mini pumpkins
Faux succulents
Photo box
Floral foam
Ribbon
Dried moss
Glue gun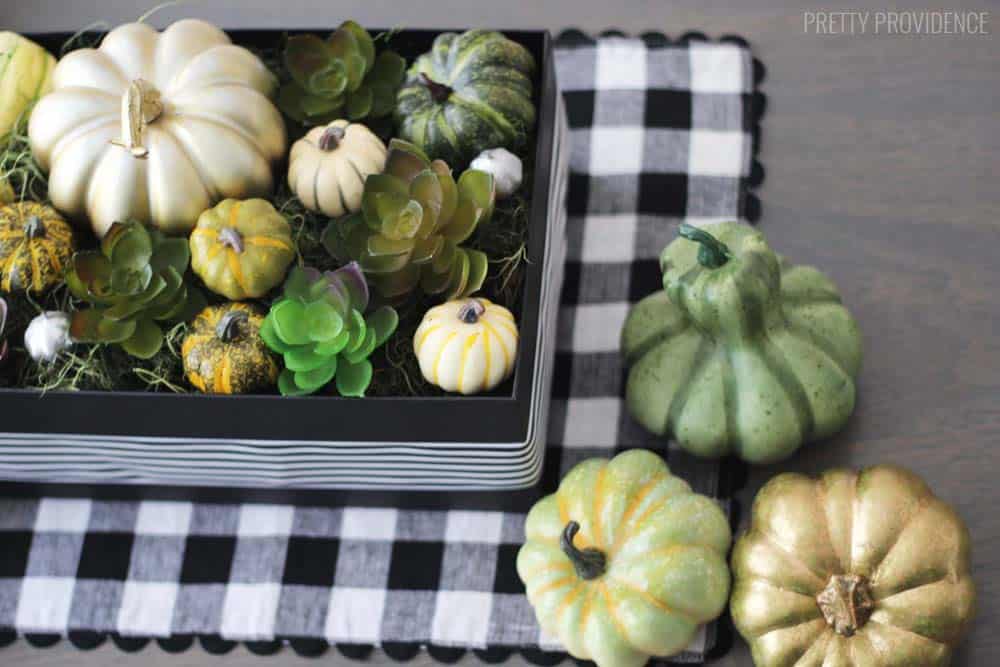 Directions:
Add floral foam to the bottom of your box and cover with moss.
Arrange mini pumpkins and faux succulents to your liking.
Use hot glue to keep things in place if you want. I prefer not to because I like to re-use things in different ways each year. But, I am risking this getting pulled apart by the toddler! It's a trade-off…
Wrap ribbon around box and arrange on your table. I put mine on top of a placemat and added some extra pumpkins and greenery around the sides.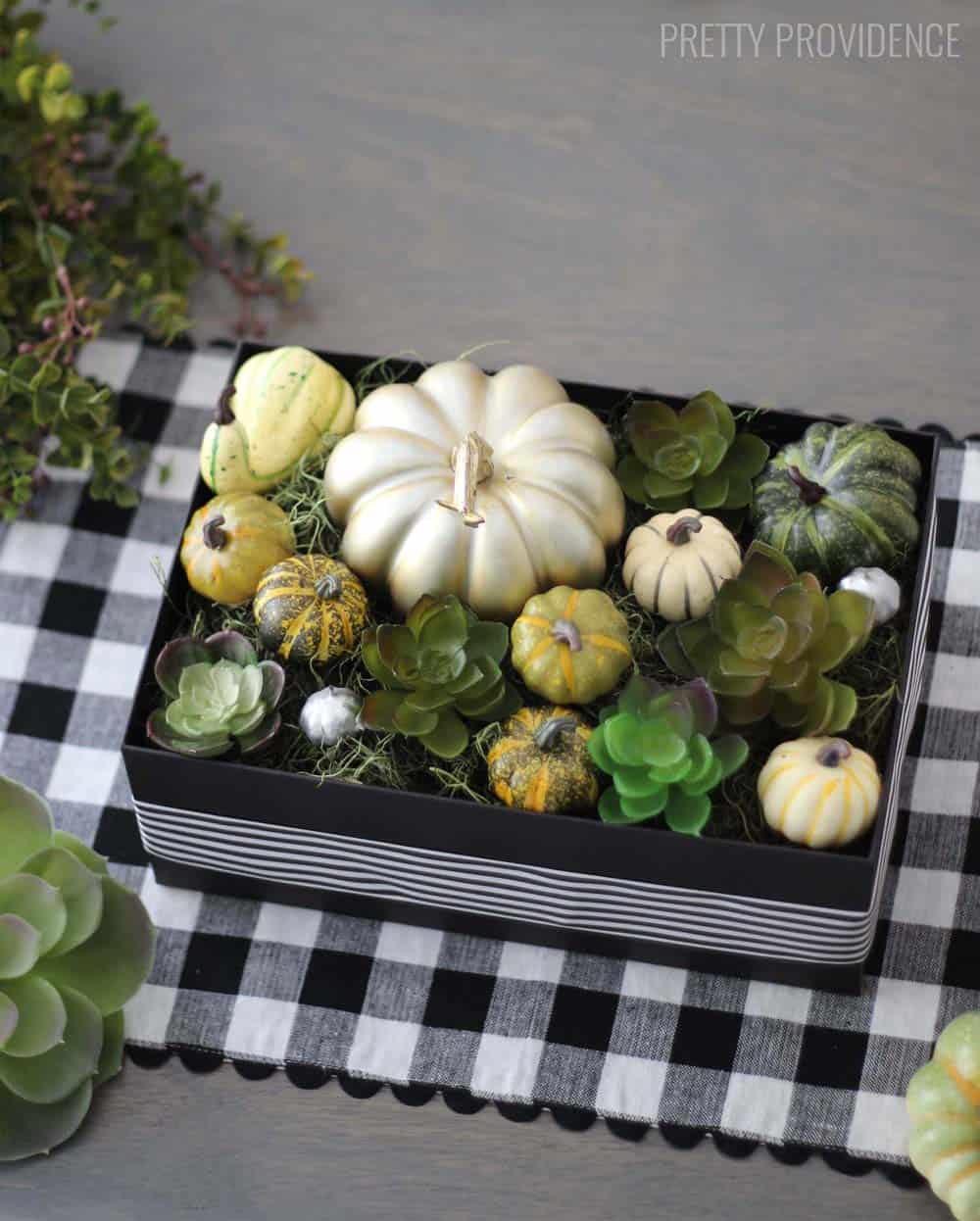 Ta-da! See? So easy. I love doing things like this myself because I can choose the colors, flowers and whatever to my liking. I've mentioned before, I am not a fan of decorating with orange, so I always go for green and white pumpkins when I decorate for fall!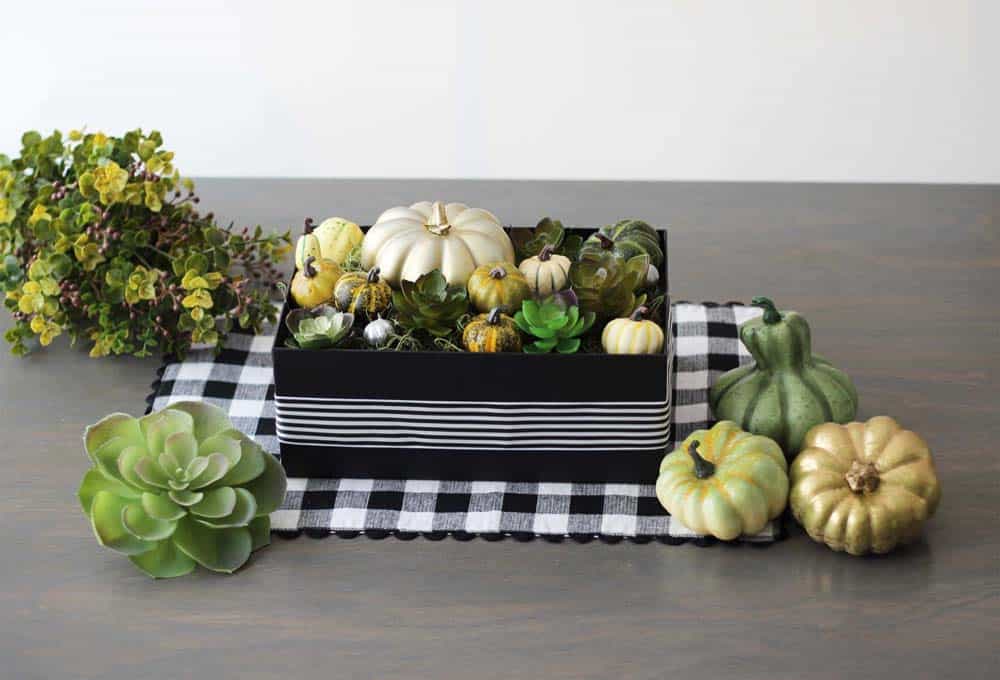 I hope this inspires you to do something fun for your Thanksgiving table! It makes a lot of difference for the general feeling of my house… you know, even when there's a mess on the table. At least there is something pretty there TOO!