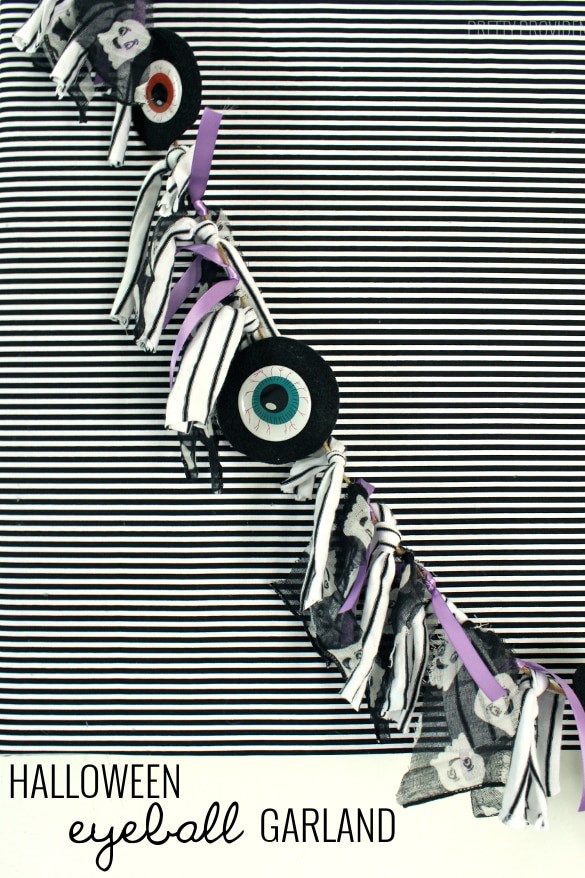 OUR LATEST VIDEOS
I have a lot of hang-ups when it comes to decorating for Halloween. I refuse to do anything spider-related (because my arachnophobia is real) and I actually don't love the typical color scheme that much! Orange is hard for me, as I've mentioned before on this blog. There is no escaping it this time of year, but as long as the orange is just in pumpkin form I'm fine. I am on a black and white kick right now so I decided to make a cute, mostly black and white eyeball garland to add to my little entry-way display this year! I LOVE how it turned out. I think it's just the right amount of creepy meets cute. Do you agree?
It was super cheap (yay!) and easy to put together. Here's how to make one: 
Supplies:
Black felt
Eyeball stickers (mine are from Target) or googly eyes
Twine
3-4 different scraps of ribbon, fabric, etc.
Scissors
Glue Gun
(Diet Dr. Pepper is optional)
I started by measuring how long I wanted my garland to be and cut the twine to that length.
Then I stuck my eyeball stickers to black felt and cut the circles out, like you can see is already done in the above photo.
Then I hot glued the felt eyeballs to the twine with even distance between each one. As I waited for the glue to cool I cut strips out from my fabric and ribbons. The striped scraps are actually from an old tank top I had. The ghost fabric was a scarf I found at Dollar Tree. The black sparkly and purple ribbons are from Wal Mart. (I ended up not using the sparkly one, it was too thick and wiry.)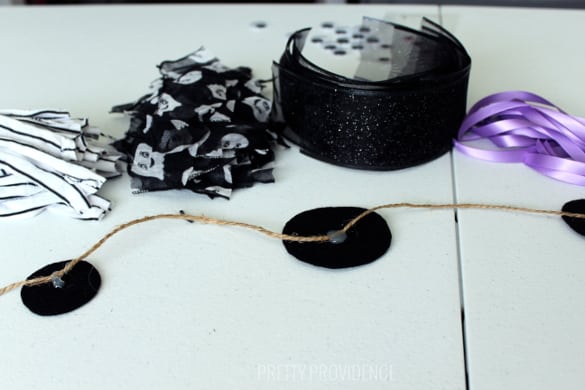 I then tied scraps on in between the eyeballs to fill up the space.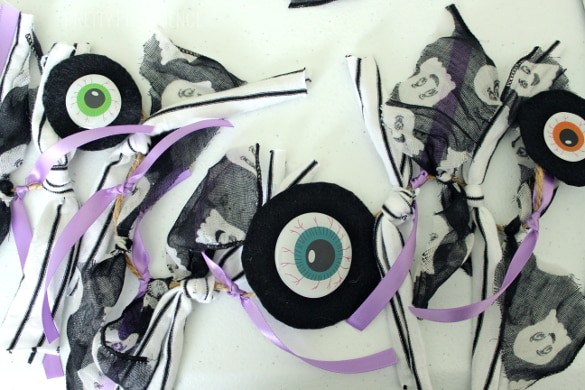 and… done! This took me about an hour altogether, and I think it's just adorable. Here it is in my entry way: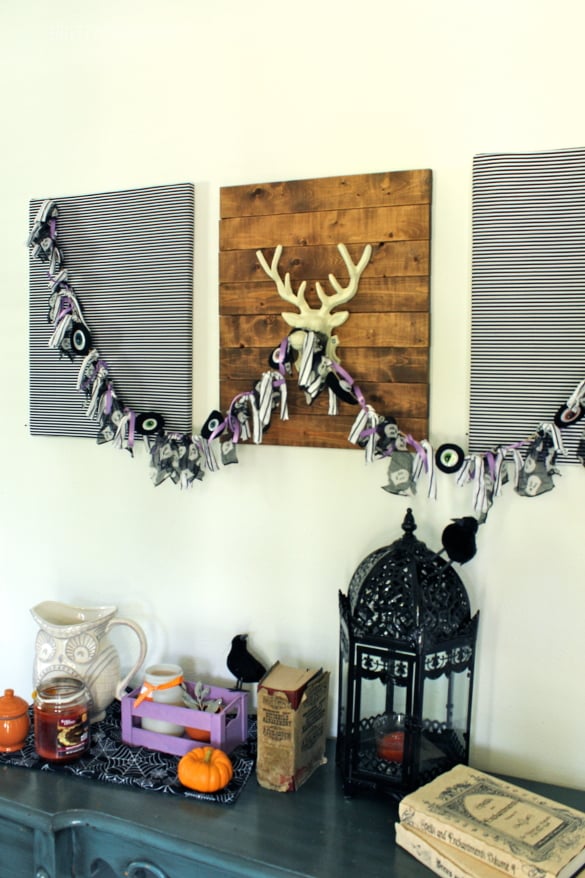 If you like this, check out my mummy wreath or the similar twinkle light garland I made for Christmas last year!