This post is written in partnership with Michael's as part of the Michael's Makers program, as always – opinions and text are my own! 
You guys!! I am happy to be back with another challenge completed for Michael's Makers! This month our challenge was to try new things – classes they offer or kits. I wasn't able to attend a class this time, but I have taken some of the cake decorating classes in the past and LOVED them. Anyway – I have been wanting to make some pom pom wall decor for a LONG time, but I never found the time to make a million pom poms! However, when I was at Michael's looking at their kits I saw that there was a pom pom making kit & decided to give it a go. You can make 6-7 pom poms at a time with this little contraption, making it SO much faster and easier!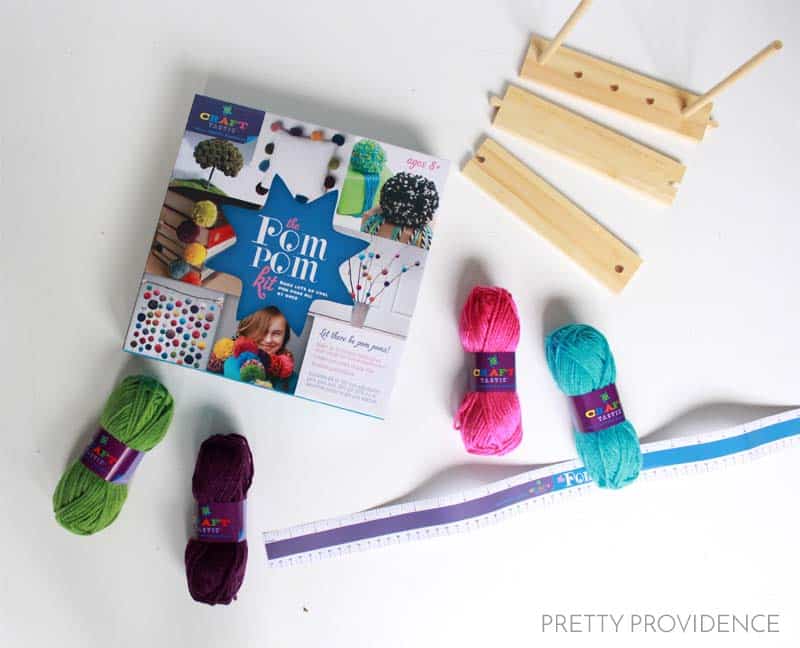 The kit also came with yarn but I bought some yarn separately because I had a different color scheme in mind for my wall decor. It's a pretty straightforward system for making pom poms but I did find this youtube video helpful just to visualize what I would need to do.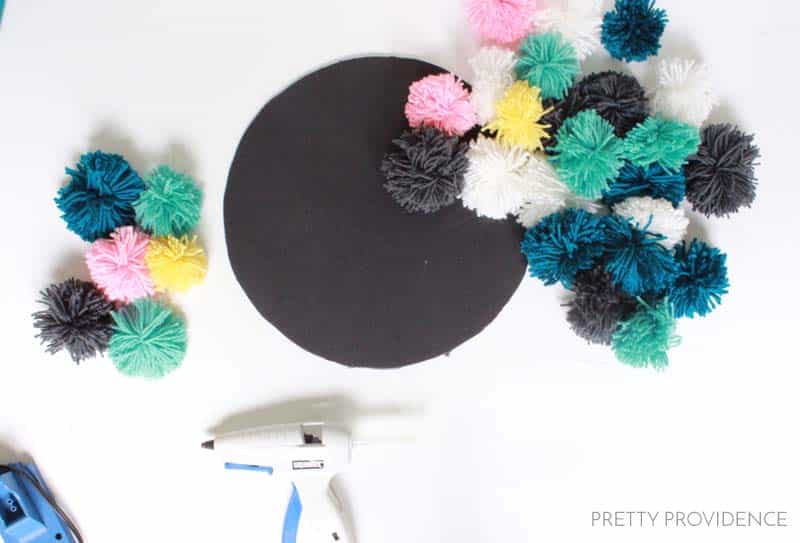 After I made a bunch of pom poms I got out my glue gun, cut out a circle of poster board, and went to work deciding how to arrange the poms. As you can see I had some other colors of pom poms made but ultimately ended up sticking with just blue, white and gray pom poms!
I arranged them how I wanted and then used hot glue to attach them to the foam board. Then I turned it around and hot glued the hanging hardware on. (This is such a lightweight material I decided using screws wouldn't make very much sense.)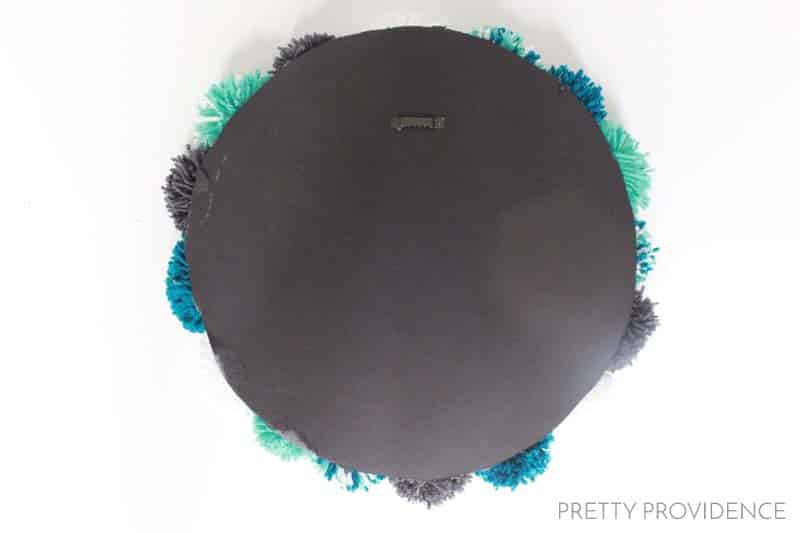 After that I was able to hang it on a nail in the wall! Soooo easy, you guys.
Here is the full tutorial:
Materials:
Yarn pom poms
Sharp scissors
Foam board or wood for backing
Hanging hardware
Glue gun
Instructions:
Make yarn pom poms and arrange them how you would like on a round piece of foamboard or wood.
Hot glue pom poms in place and let it cool.
Attach hanging hardware to the back of your wall decor.
Hang on the wall!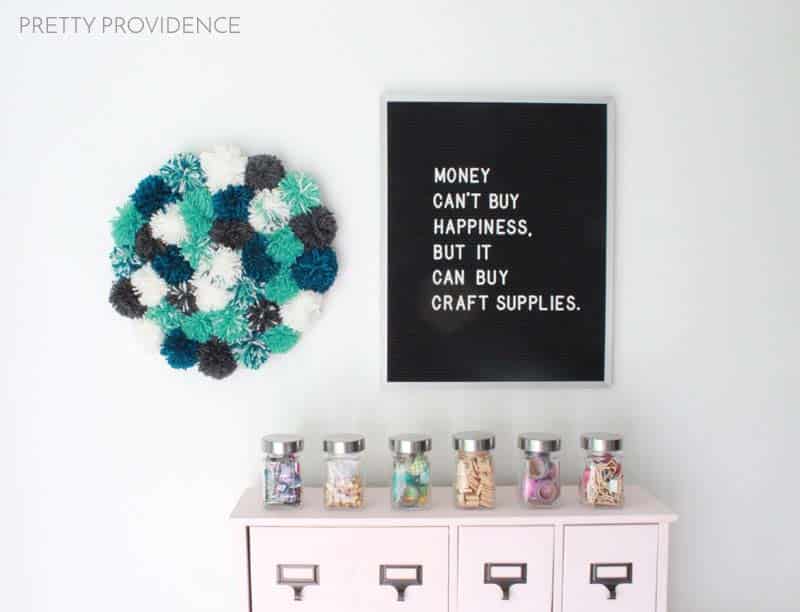 It is making a really nice addition next to my Letterfolk board in my craft room now!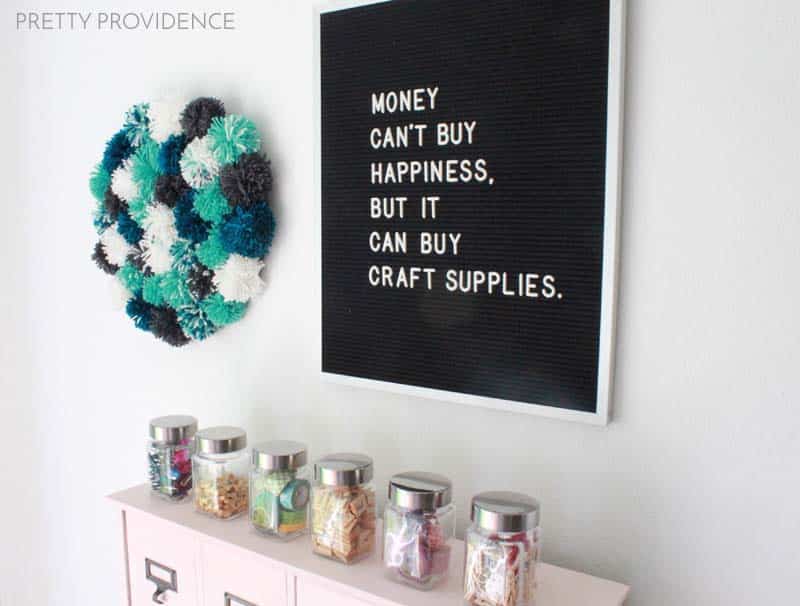 Have you ever made yarn pom poms before?!