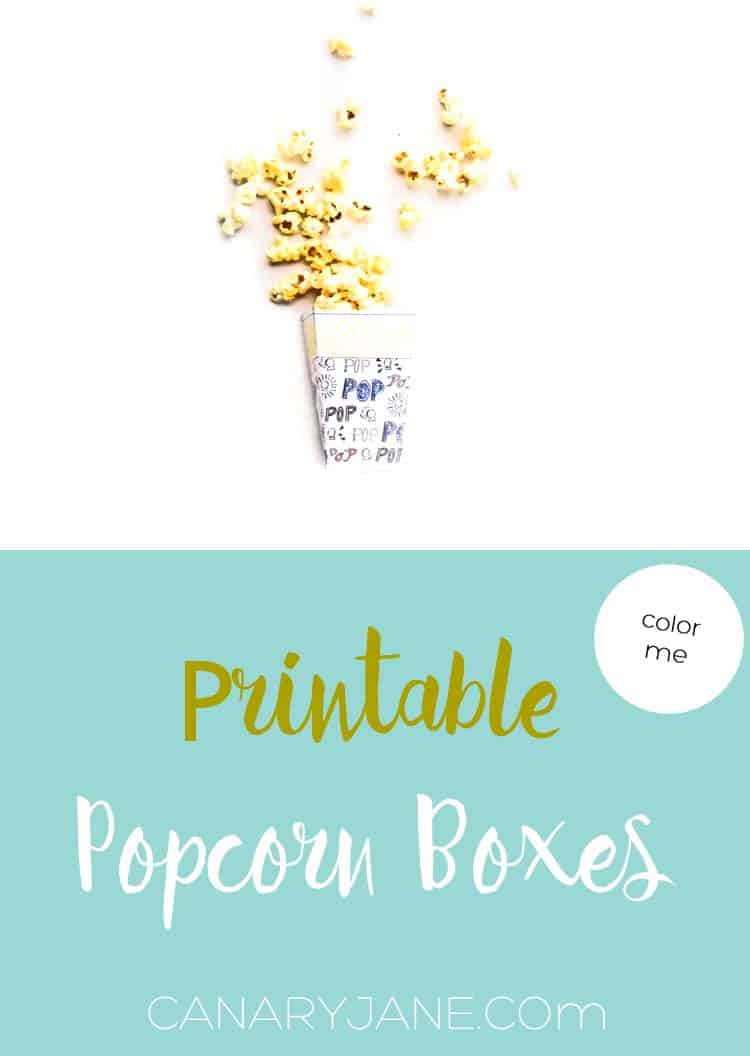 Hello again there! Natashia from CanaryJane.com here again. You know I love those printables.  You can see my last two posts here and here.  I draw everyday and love to make stuff. Especially stuff that I can enjoy with my kids. I'm a momma of four so our house is always busy. Regardless, we sure love to have family time. So I often make projects for my family. What I have for you today is a printable popcorn box that you can make and enjoy with your family.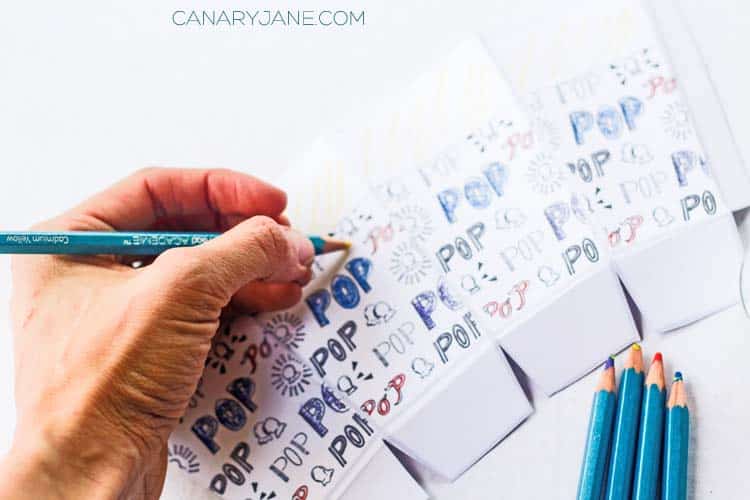 When I designed these boxes I  wanted to make them colorable. So these boxes are actually two activities. What you will need for this project is scissors (you may want kid scissors), tape, crayons, and the printed file.
Print the Popcorn Boxes here.
How do you assemble them? Well I'm glad you asked. Print them off. If you want to color or let your children color them, now is the time. Once done coloring if desired, cut around the outside border. Fold on all of the lines. A craft tip, use a popsicle stick to create nice creases.  Fold the box into itself and secure with one piece of tape at the bottom and one piece on the side. Fill with popcorn and start that rad movie. Bam!
So there you have it. Not to crazy to make, but so fun to have. My kids enjoyed them, and I hope you enjoy them for your movie, family, or party nights. If you can any questions comment below. Have a great day!
You may also like some of my other printable posts. Like these printable Animal Puppets, Sunshine and Sprinkles Invites, and Army Themed Party Invites.
You can also follow me over on Instagram, Twitter, Facebook, and Pinterest.