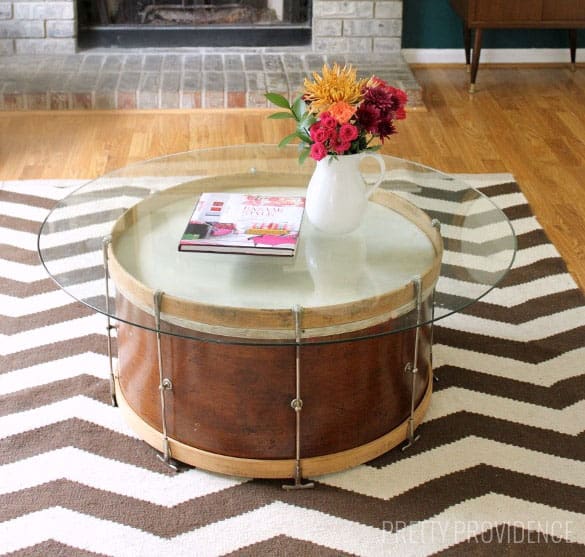 Before my husband and I were married we started going to yard sales together on Saturday mornings. We would wake up early, he'd pick me up in his Jeep named Blanca and we'd just drive around stopping whenever we saw one. Usually we'd find some donuts and Dr. Pepper along the way too. I remember thinking that I hoped every Saturday could be like that, and it has become a tradition in our marriage. We don't go every weekend, but if we don't have anything else to do we usually hit at least a few. One of our very first yard sale shopping finds together was this vintage Leedy drum from the 1920's. Jacob is a drummer, so while I wouldn't have looked twice at it, he knew exactly what it was and that it was awesome. He paid $20 for it and we started trying to think of what we could do with it. A salvaged drum coffee table, we decided. All we needed was a piece of glass the right size and a place to put it (like maybe a house we could both live in.)
Fast forward five years. We got married, lived in a tiny rental house that had no space for a coffee table for almost 4 years and stored the old drum in the cellar (yes, an actual cellar. A terrifying cellar.) Then we moved to Texas and bought a place, and it was time. We wanted this coffee table to happen! Jacob started stalking craigslist for round glass tabletops that would fit on top of the drum with not much luck. Everyone was asking too much for their silly glass table tops. We were not going to pay very much for a hunk of glass tabletop because we knew something would come along. Eventually it did, and a few months ago Jacob jumped in Blanca again and picked up this almost-new glass tabletop for $25. It was the perfect size and the price was right. This is not really a DIY post because all he did was clean the drum and place the table top onto the drum's claws (metal thingys.) To prevent scratching he added some rubber stops as a buffer.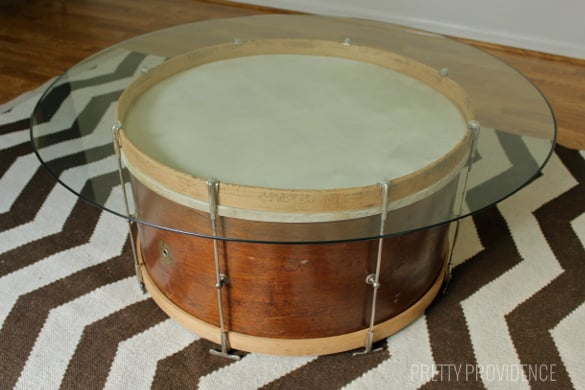 That was easy! This is now one of our favorite pieces of furniture. It's super unique so it is a conversation piece whenever people come over. We love it. Not to mention it only cost $45 total. Now I'm trying to think of what other cool things we could repurpose into furniture. The possibilities are kind of endless, ya know?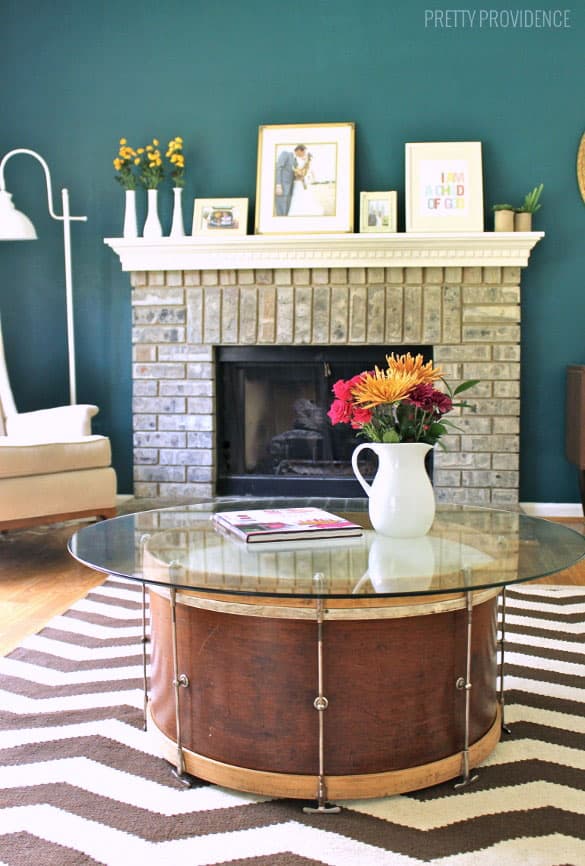 As you can see the drum has some scratches and isn't in perfect condition but I think that adds to it's charm. The thing is almost 100 years old!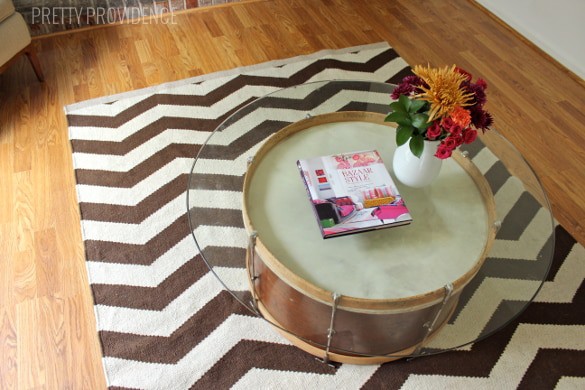 If you're curious about the book I have laying there, it's called Bazaar Style, it's awesome and actually very fitting to be on top of a salvaged drum coffee table. It's all about mixing vintage with new and making different design styles work together. I like to look through it when I need ideas or inspiration!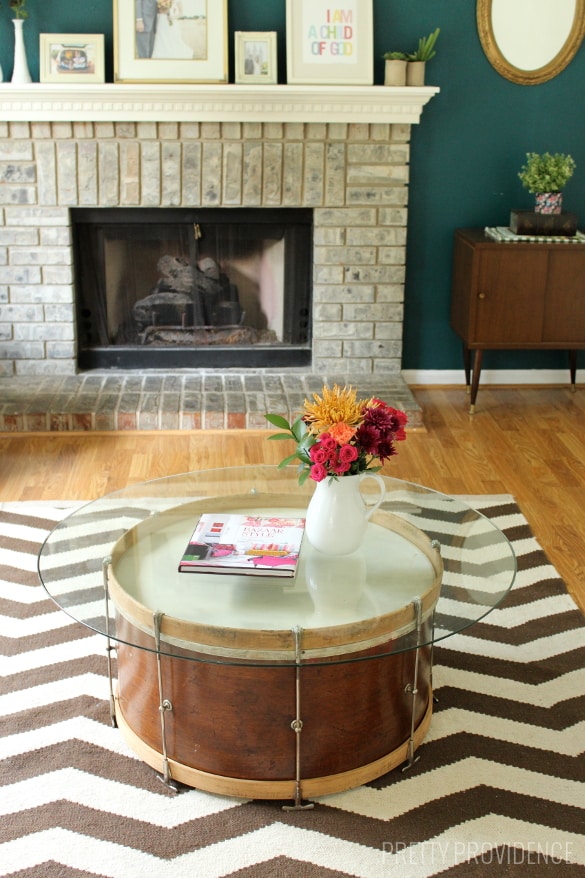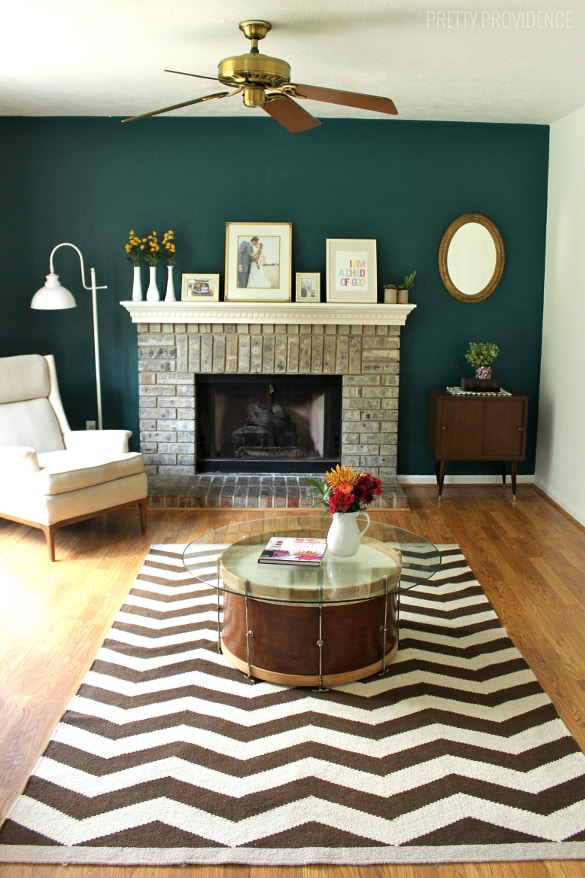 What is the best thing you've ever found at a yard sale? Have you ever repurposed something old into a completely different thing? I want to know – and if you've blogged it leave a link so I can see!

I have done a whole post with yard sale tips, in case you're interested! You might also like this DIY Ikea Hack Desk.